Happy 18th Birthday Brandon
On Monday (25th November) it was my brother Brandon's 18th birthday. I contributed to his new PC, which he built himself last week (he was ridiculously excited, having finished high school and all). He's very proud of it and obviously very happy with it. New monitor, faster processor, the works. I also bought him Guild Wars 2 for PC. As a family, we got him a really cool world globe, amongst other things.
His favourite cake is marble mudcake.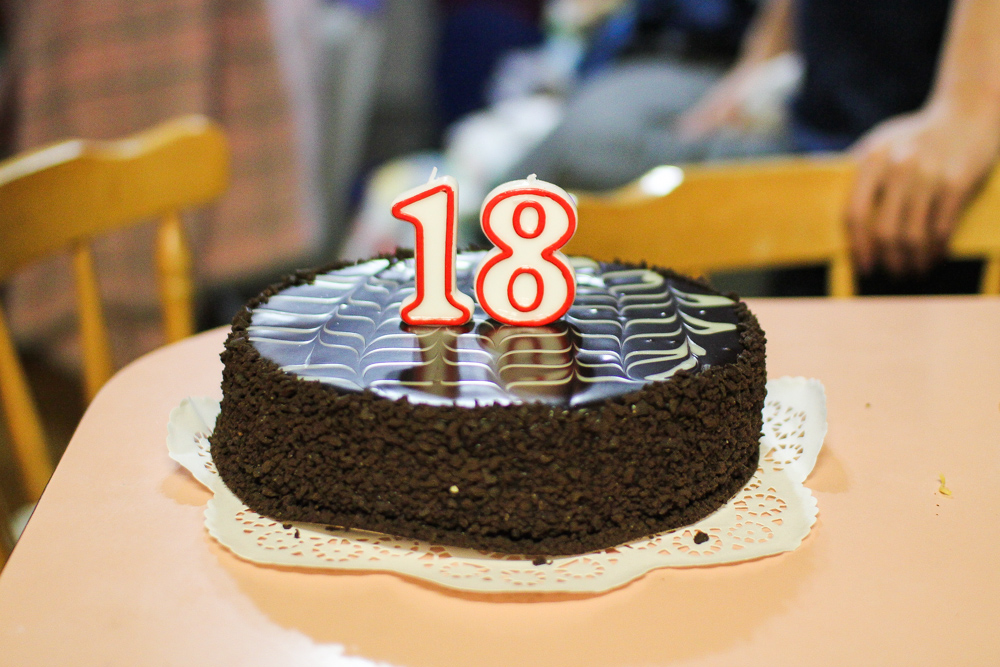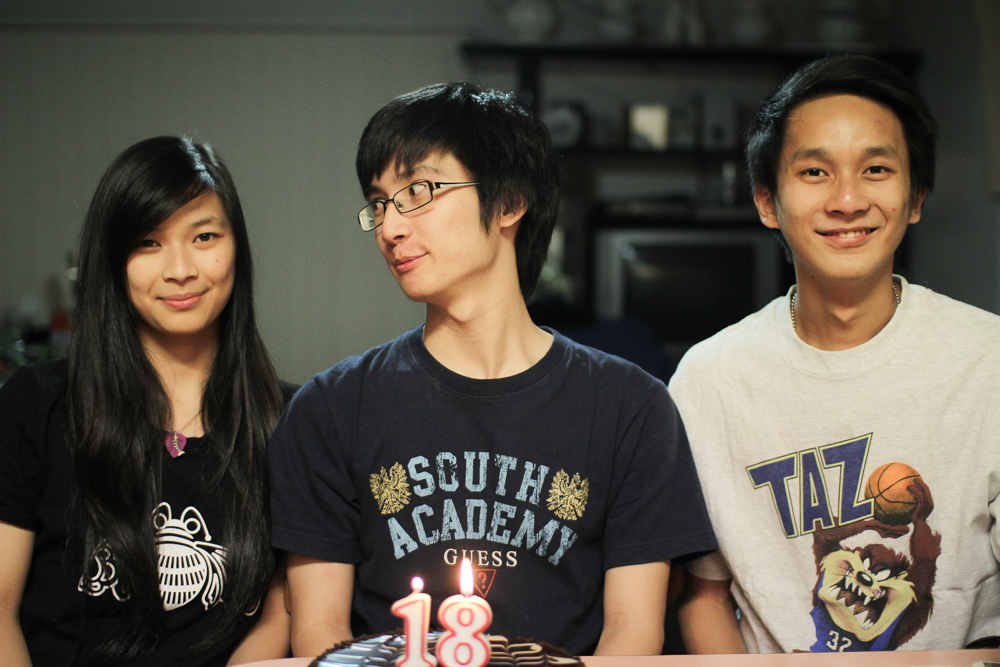 I have no idea why Brandon was making a face at me in that photo above. My mum took that candid shot. There were other ones where we were all looking at the camera, and some with my mum as well, but that one was too funny/cute not to post. Perhaps someone can think of a witty caption to fit it? :P
Also, it's kind of funny because my dad and I were pretending to go to the shops to buy groceries when we actually planned on buying the cake as well. Brandon's friends planned a surprise party for him on the weekend, and said, "You have to come, we planned this outing and you gotta be there." He had no idea that all his friends would be there. They got him a cake as well, but of course we decided to get one too.
It's quite funny because when my dad and I put the cake in the fridge and went on with our day, Brandon came to the kitchen for lunch and opened the fridge to get some food. He said, not really to anyone in particular but just as a comment, "Oh there's a cake in the fridge!"
No one answered him (on purpose). But he obviously knew the cake was for him because later he said, "Yeah guys. I saw the cake, of course you guys got me a cake." Hahaha.