The Georgie Gazette #8
Just a catch-up of what has been happening this past week. Had a few early mornings and late nights, so sort of struggling to stay awake.
Mayday Parade concert
Last Friday, Nick, Brandon and I went to see Mayday Parade, Brandon's favourite punk rock band. It had been some time since I had seen a punk rock band. I see a lot of local artists who song pop, rock, reggae and electronica, but punk rock? Not so much. So it's really kind of refreshing and exciting to see an international band playing music like punk rock.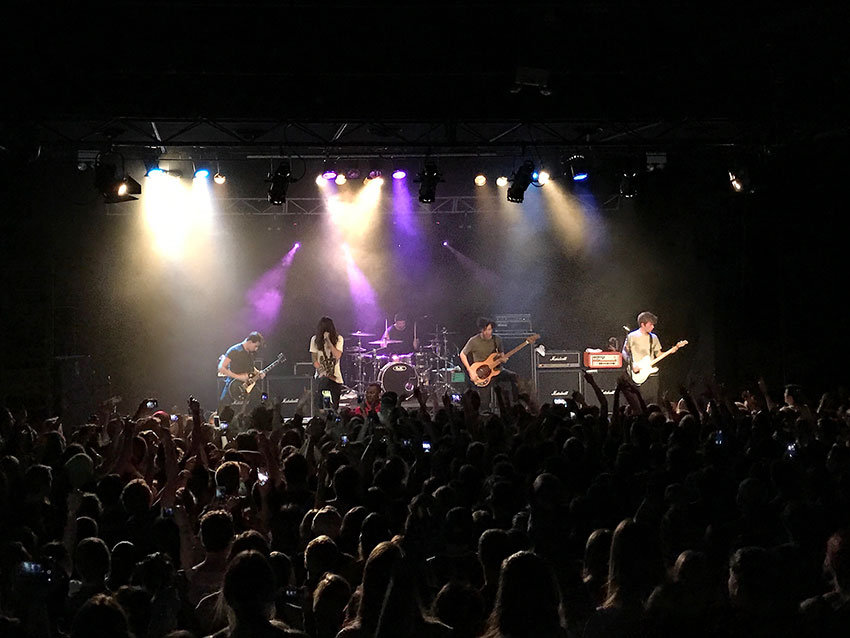 I was getting more pumped as the night went on. I don't know all the lyrics to all of Mayday Parade's music, and their song titles are hard to remember because they often have little to do with the content of the songs, but they put on a sweet show and they played some great hits.
The highlight was definitely when they played Miserable At Best, a heart-wrenching ballad. Everyone in the audience knew the words and it was bittersweet as we sang along until the band left the stage and left us singing for a good minute. I honestly wanted to cry. It was beautiful, the way everyone sung and there was a unity in the room. That became the end of the band's set before they returned and performed I'd Hate To Be You When People Find Out What This Song Is About – another really powerful and emotional song – for their encore.
It was my first time seeing the band and even though I didn't like their new album from this year, they only played two songs from it, and they played a lot of their popular, older stuff. Although I didn't know what to expect, they did not disappoint.
I had my eyebrows threaded
In a similar light to what Liz posted recently about having her eyebrows threaded, I did the same!
I don't wear makeup and I have never done anything with my eyebrows… except once plucking a few hairs because I thought that one side was thicker and taller than the other. I thought about having my eyebrows waxed but I asked some of my female coworkers and a few of them recommended threading. It was apparently not as painful or damaging to the skin.
One of my coworkers recommended Bombay Brow Bar, so after reading through their website I tried it out. It was a positive experience, and the lady who did my brows was very nice. It was really affordable as well. My eyebrows don't look too much different but at least they are a heck of a lot neater! :)
How to let go of the fear of failure and make better goals
That was the title of my talk at the Girl Geek Sydney meetup on Tuesday night. It went really well and was really well received. I still get nervous when I do talks… even though I should be well used to it by now. I get the shakes at the beginning but I usually ease up pretty quickly.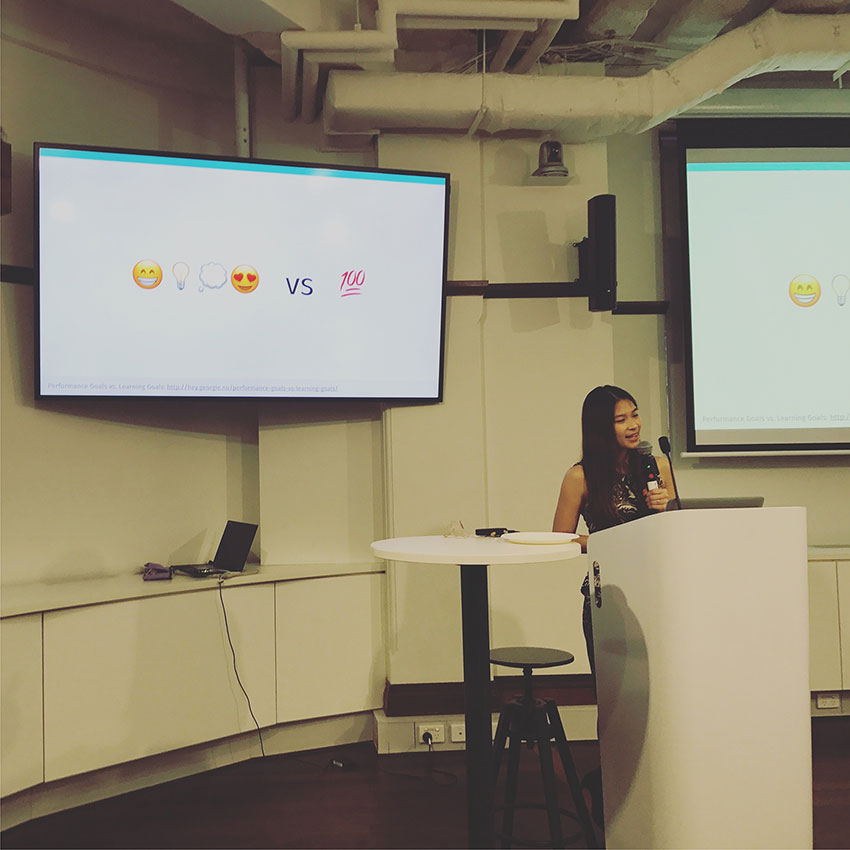 The talk was actually inspired by an old post I wrote a while ago titled Performance Goals vs. Learning Goals. It was something I wrote when I was finishing up my Masters degree, and during the past year, it was on my mind a lot as the basis of a good talk. So I'm glad I got there, eventually!
My slides are on Dropbox but they don't contain a lot of content. A lot of the value in the talk was in what I said. Unfortunately it was not recorded but maybe I will grab a recording in the future if I do the talk at one of our Bread Talk sessions at work.
Edit: Some of you were interested in listening to some of my talks! So I have a recording of my talk about how I became a web developer (which also has a transcript if you don't feel like listening), and a more technical one on YouTube about commenting code. 👍
Hey Geronimo, take 32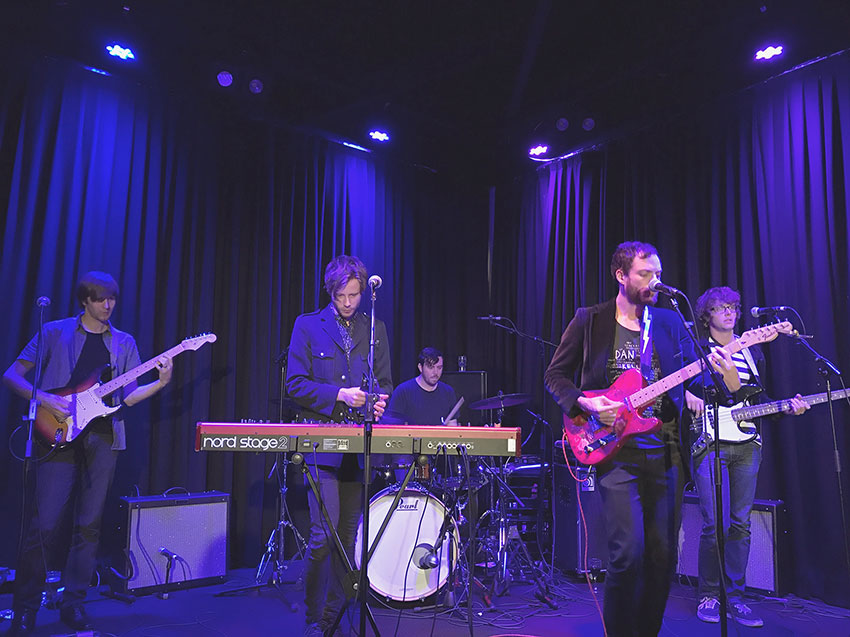 Is it crazy that I have seen this band 32 times? The number seems almost surreal to me. We saw the band play on Wednesday night. They were supporting Lime Cordiale.
Which brings me to…
Waking Up Easy
Lime Cordiale have a new song called Waking Up Easy. It's very enjoyable. It's chilled out, relaxing to listen to, great road trip music. It's pretty different to their other music but still catchy.
Until next time. 🤓