Fashion Friday: A little ray of sunshine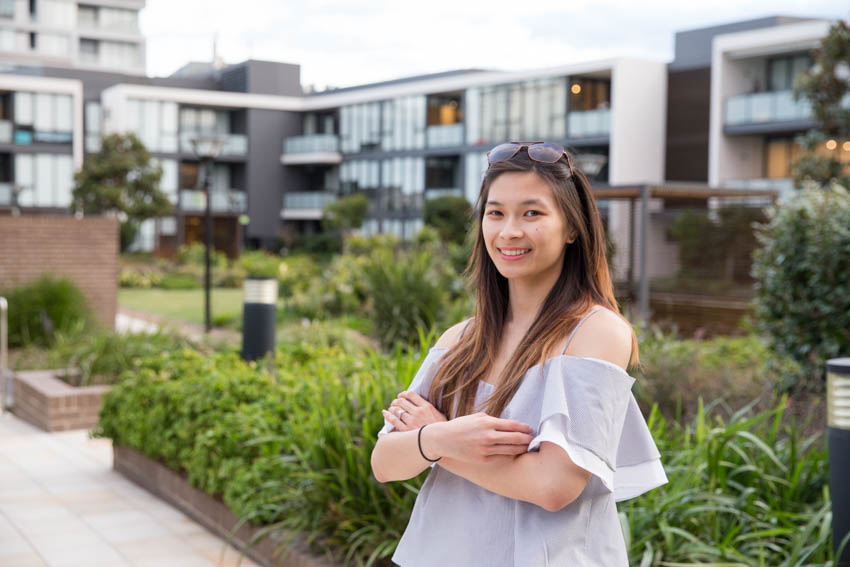 Today we have a summery outfit, which is rare right now. It is September and it is supposed to be quite warm for Spring but some days have been really cold. We had this one day during the week where it was 30ºC – practically beach weather – and then the next day it was back to being cold again. It was nice to wear summery clothes for just one day!
We took these photos in our sky park in our apartment complex. (We haven't fully moved in yet, by the way – still between places at the moment.) It was Nick's idea! We are on the seventh level of the building but the sky park is on the sixth level, so we pass through it on the way up. When we first inspected the place we were pretty excited about the sky park since it's only accessible to residents of the building and it was pretty chilled out and quiet. There are some barbecue areas, and just some really nice places to sit and enjoy the outdoors. Definitely going to be a hit in summer. ;)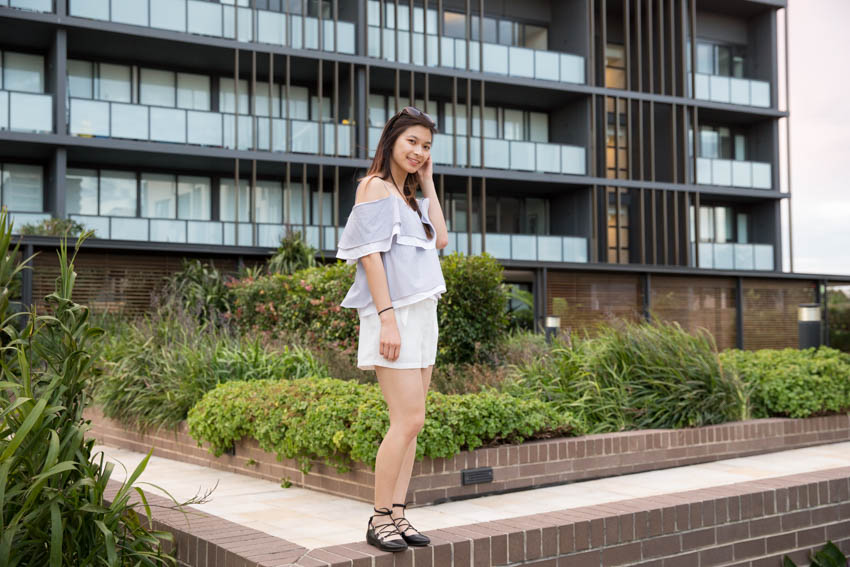 Despite it being a very warm day it was actually also really windy. But we didn't let that get in the way of taking photos. We made it a pretty quick one in the late afternoon when the wind had calmed down.
I chose the white shorts because I wanted something with pockets and something a bit loose-fitting. I didn't have any skirts I felt like wearing. And even though these shorts are great, I don't feel that they get enough wear. I don't have a large amount of tops that go very well with them because of the paperbag style either – something I need to work on.
My mum gave me the stripy top last summer but it was getting too cold by then, so I haven't had much of an opportunity to wear it until now. It's very cute and relaxed, and although I am not a big fan of the frills on my figure, I think it's still very flattering. There is not actually any brand on it and I can't remember where she got it from. The quality is still great!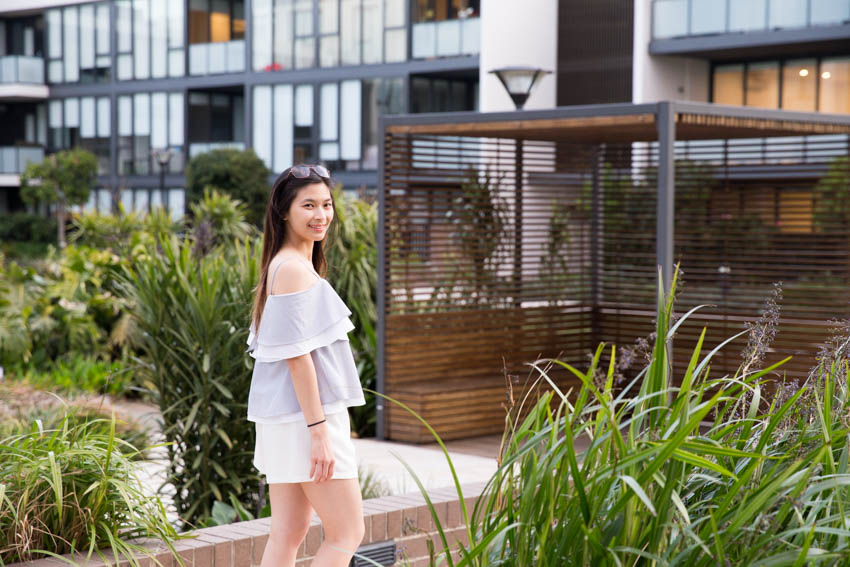 I realised that for almost the whole day I was wearing the top incorrectly and didn't have the sleeves over the sides of my arms, but they were tucked under my armpits. Although I fixed it up for these photos, that was still a good look, haha. 😆 This look accentuates the shoulders just that little bit more.
I am usually not a fan of tiered tops or skirts but apparently they give you the illusion of being taller. I have not experimented with tiered/layered tops much, so I am not sure. I think there was a good balance here, though. My figure is bottom-heavy and I often play up my top half to look a little more proportional. I think this top does that without being too much. And it doesn't skim the body too closely so it hides any belly fat if I were to, say, eat a huge buffet. :P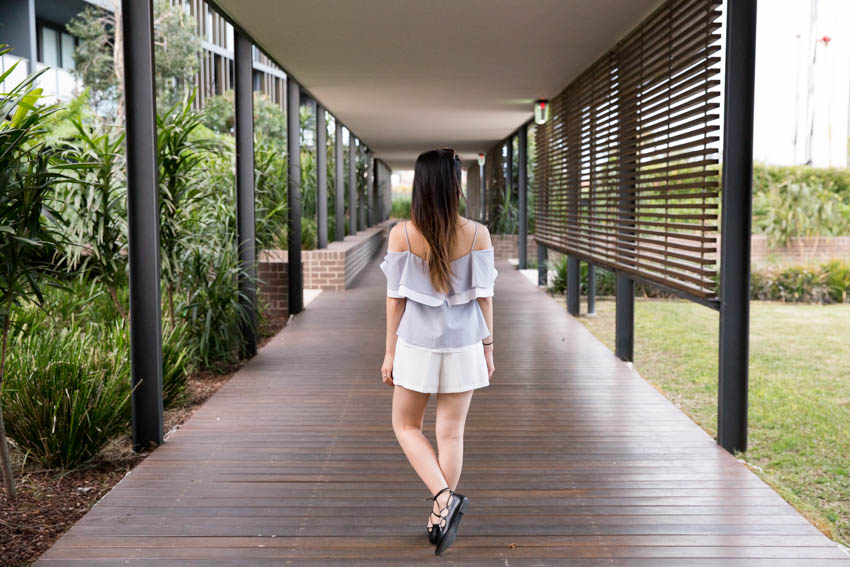 I have mixed feelings about the shoes fitting with the rest of the outfit. It was something basic and I thought it went pretty well. My only gripe is that I'm probably never going to wear these shoes again because as cute as they are, they are 100% not comfortable! I have broken them in already, but these kinds of flats just need a lot more toe room. Not to mention this was also a really cheap pair so they aren't as kind and forgiving on the feet. Just rock solid. 🙄 I am not sure if I would be rushing to buy a better pair in the same style since I simply don't wear them often, but I do like the style a lot.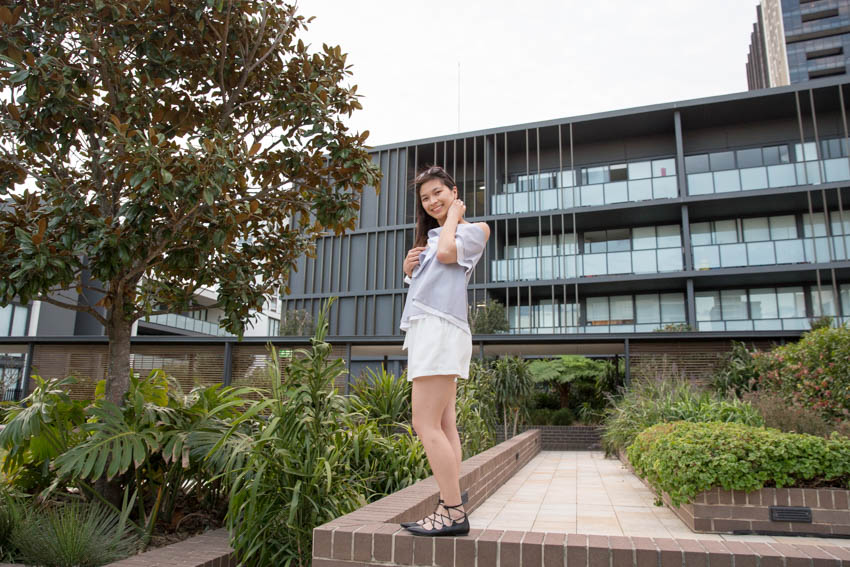 I haven't been wearing a lot of jewellery lately, thus the outfit is not really accessorised. I think the top speaks enough volumes though. I'd only wear a delicate necklace with this outfit, perhaps a bangle or two.
This outfit was named A little ray of sunshine because of the random spurt of sunshine and heat we got during a pretty cold month. Overall I quite like this outfit and I think I'd wear it again. It's a combination I've never done before and I look forward to the pieces getting more wear as the weather gets warmer. 🌻
📷 All photography by Nick. ❤️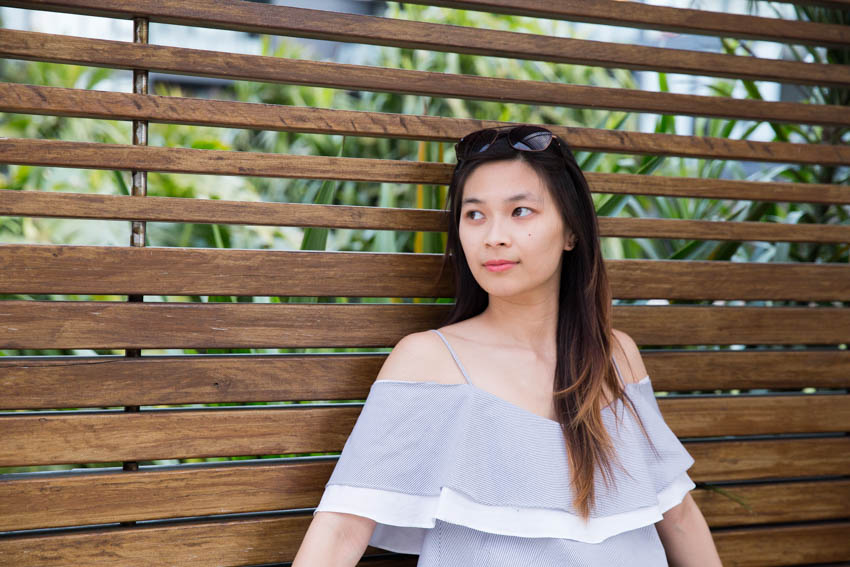 Outfit details
---
How is the weather where you are? What do you think of our little sky park? What are your thoughts on this style of top?