Fashion Friday: Silence is Golden
I invited Pat to do this Fashion Friday shoot, and it was fun! We went into the city to a building that had some interesting architecture, and got some interesting shots. I like to share some Fashion Friday outtakes on Instagram, so follow me there if you want to ever catch a glimpse of photos that were not included in this post.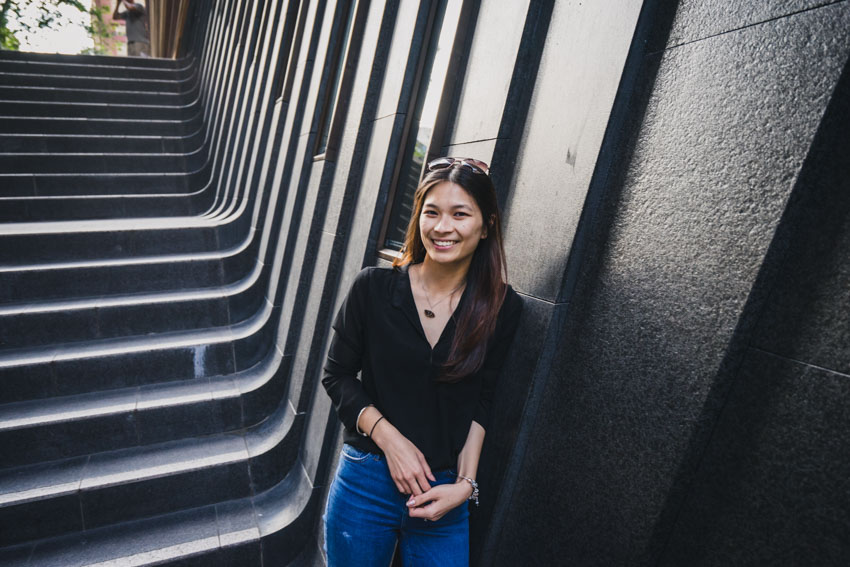 I like the direction that Fashion Friday is going – my clothes are becoming less of a main focus and I was talking to Pat about 'giving context' in some photos rather than just having close-up shots of outfit details all the time. I think this is good, because since paring down my wardrobe I am wearing a lot of the same clothes or simple clothes… so there is no real need to have close-up shots all the time.
I'm wearing my favourite blue jeans in this outfit. I feel like they are my only pair of jeans I wear now. I've lost a lot of weight since going to the gym. By the way, I don't know if it shows? Some of my friends have noticed differences in my arms becoming more toned, and my mum notices I am a lot skinnier, but without me saying anything, no one really knows that many of my jeans are too big for me now. 😜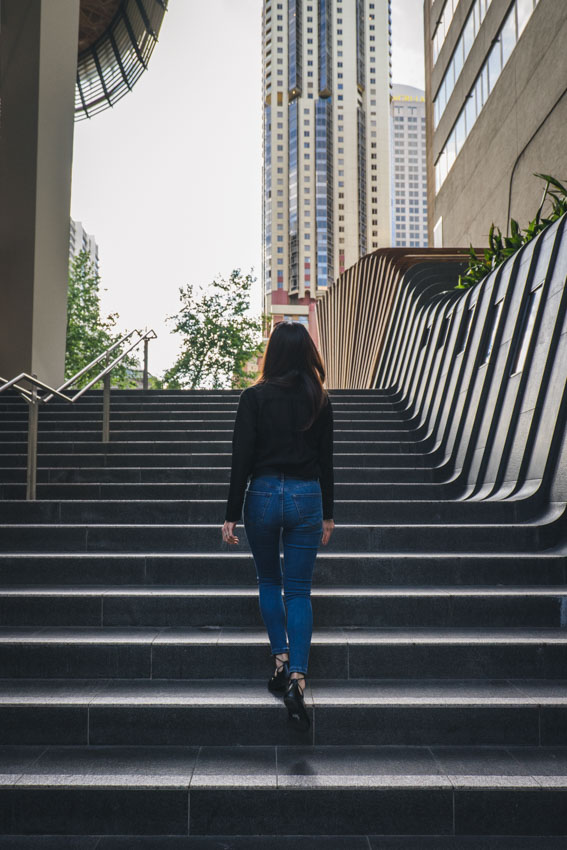 The top is a black chiffon top from Carrislabelle, a Singaporean fashion retailer. I thought it was a piece that would fit nicely in my wardrobe – I don't have any loose-fitting black long sleeve shirts. I have a couple that are really tight-fitting. And I love clothes made from chiffon, because chiffon looks classy, and is lightweight. It is also not the kind of material that needs to really be ironed after being washed.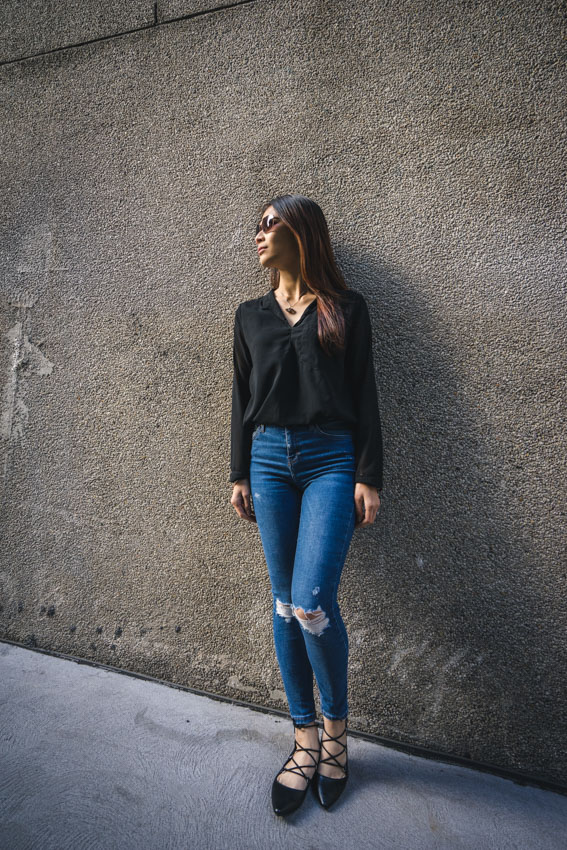 I wore the shirt tucked in a little to emphasise the shape and style of the jeans. It works alright untucked, though, and gives a more relaxed look.
I got my shoes from a sale at the department store my mum works in. They aren't real leather, but they were only $35 and I needed some new flats. I have a couple of flat shoes but I don't like them. I find ballet flats to very uncomfortable sometimes. These shoes are not bad, though they were extremely stiff to begin with and I had to wear lots of bandaids the first and second time I wore them. They are feeling a little softer and better to walk in. It just takes some time wearing them again and again.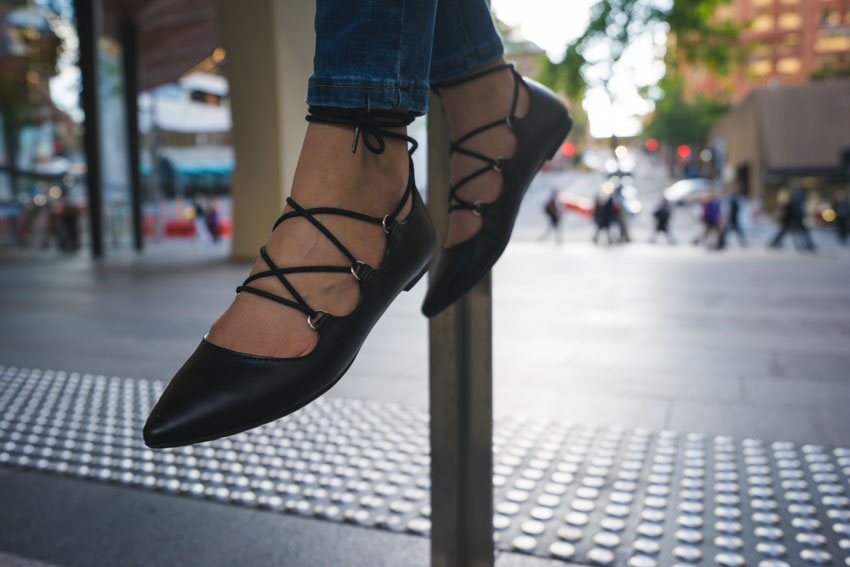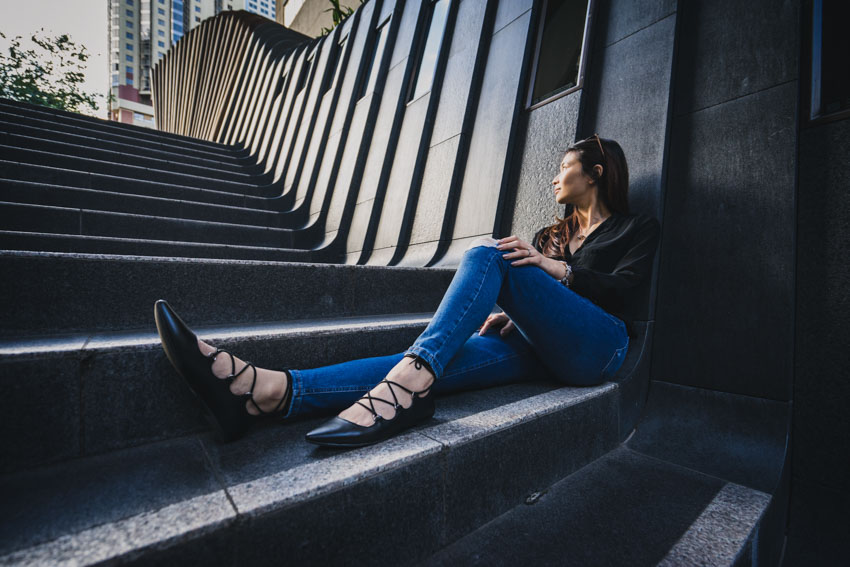 The necklace is one I put together. I didn't create the pendant but I bought it quite cheaply when I visited Perth, when Kim and I went to a bead shop in Fremantle. I bought a few crystals wired up as pendants, and this was one of them. I put it on a chain – it looks better on a shorter chain rather than a longer one. I like that the crystal is lying horizontal, as it makes it a lot more interesting than one hanging from my neck vertically.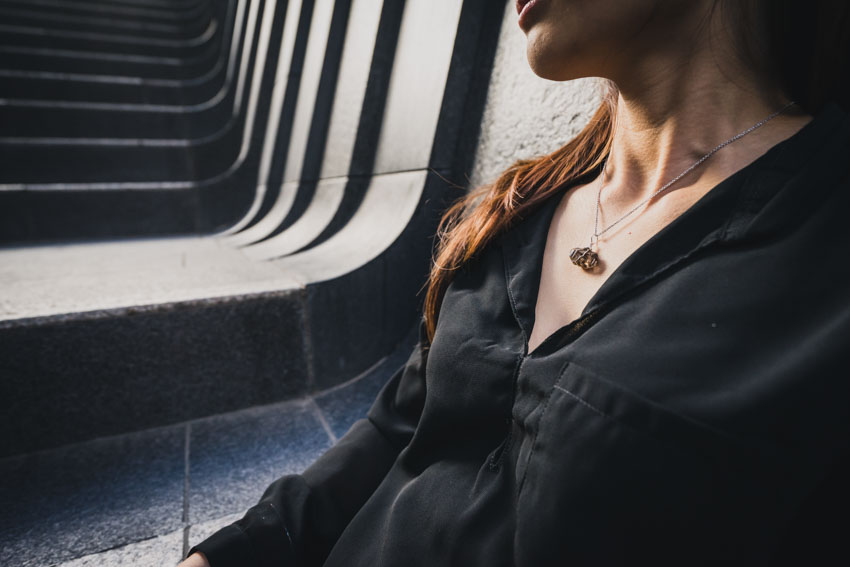 I bought a new Pandora bracelet recently. I had a bangle but the charms slid around a lot and the bangle slid up and down my arm. So I bought a bracelet with a rose gold clasp. I got the tightest one so that when it stretches a bit, it won't be too loose. I also bought a rose gold charm to add to the bracelet, and a clip charm to pop on my bangle. I am in no hurry to fill up my bangle or bracelet with more charms. :D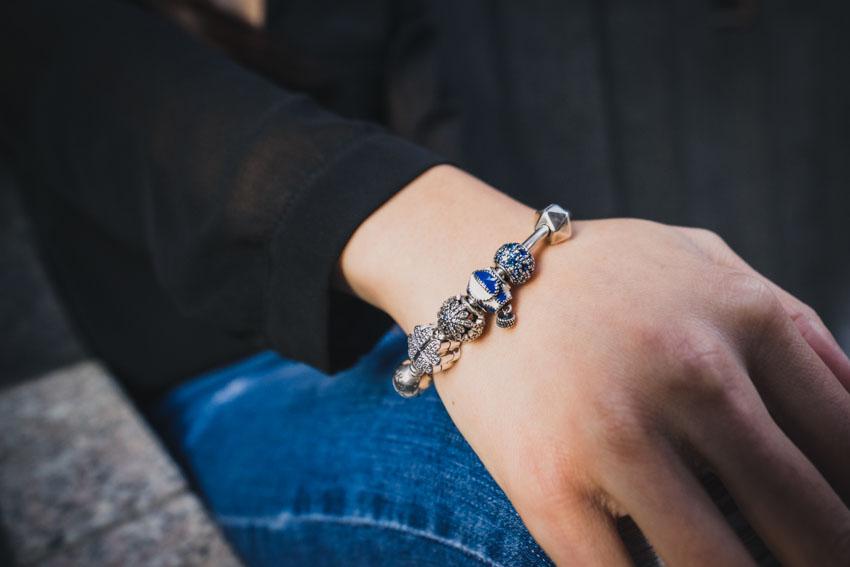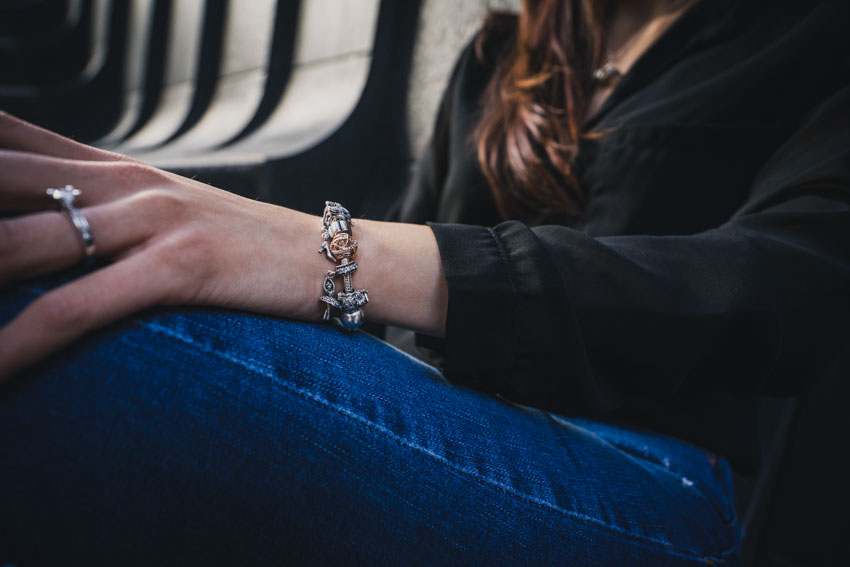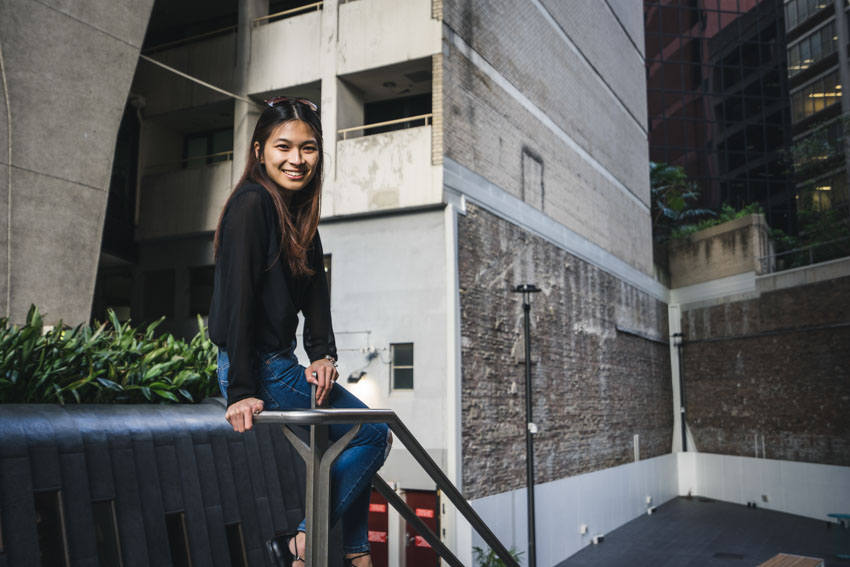 We did a number of cool shots like the one below. There was an interesting white pillar which made for a good background, and for shots of me further away. This is an example of something that shows a little more context rather than, 'hey, check out my clothes'. :D
I like my apparent mood in this photo, sort of contemplative and deep in thought. This edition was named Silence is Golden for this photo and the contrast between me and the vast white background, implying quiet and silence, and the warm tones that run through the rest of the photos.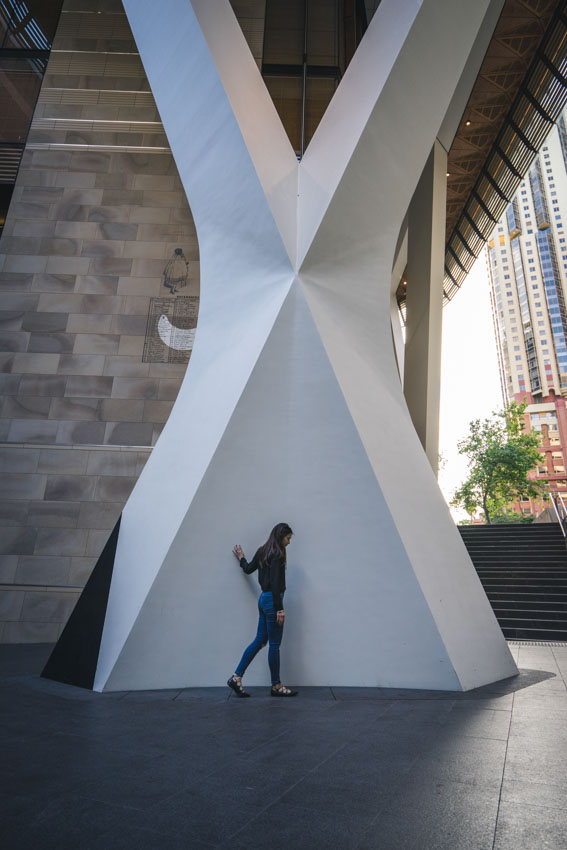 All photography by Pat Kay.
Outfit details
What do you think of the photos? What are your thoughts on my Fashion Friday posts as of late, and the inclusion of structures and the architectural environment? :D