Fashion Friday: Licorice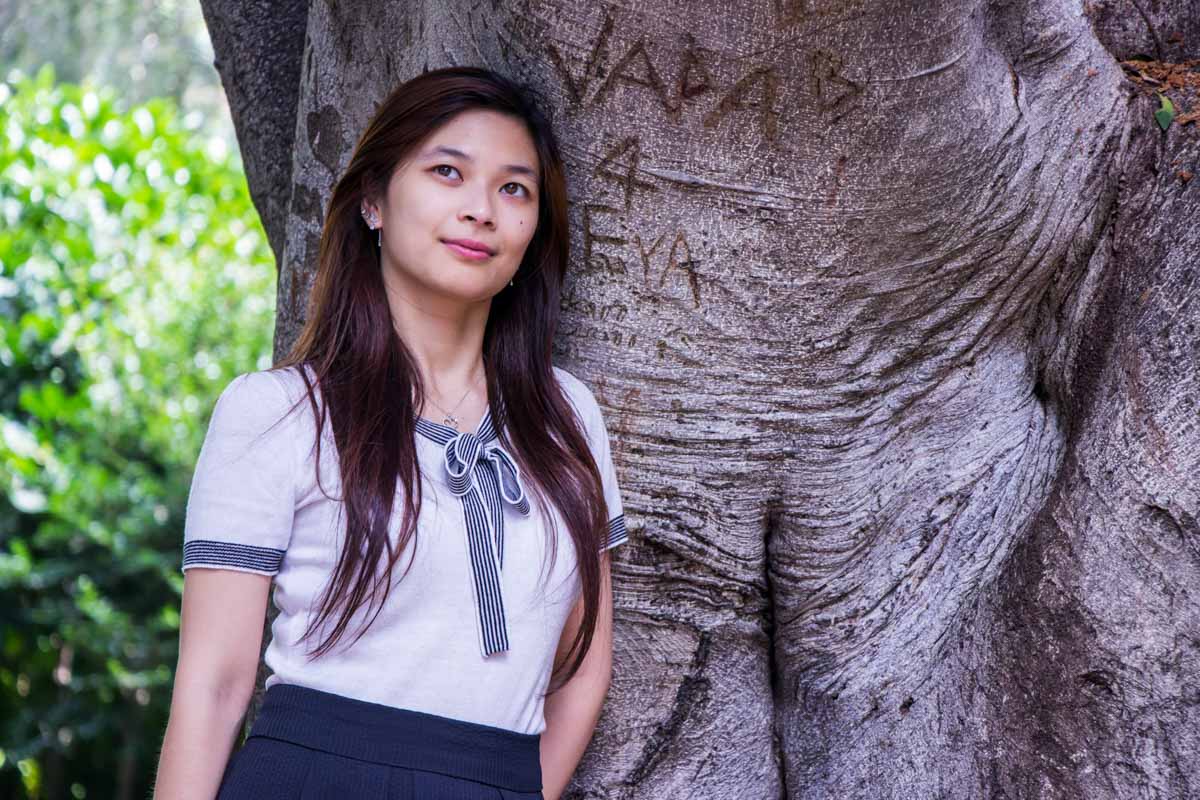 This edition of Fashion Friday is there weeks after the previous since we've all been busy! I'm not sure whether it will continue at every three weeks or if I'll switch it back to two… but watch this space, I guess.
The feature in this outfit is definitely the skirt, which Seb made me for Christmas last year, as he took up sewing and tried to make some clothes. I gave him my measurements and chose one of the fabrics he selected, and a few photos of some skirt styles I liked. I was after something nipped in at the waist, with an A-line flare and some subtle pleats (definitely more flattering for my figure, and I am trying to wear less tight skirts). And, of course, pockets. He did an amazing job. I have worn this skirt so many times over the past couple of months, it's my new favourite! The vertical direction of the lines also looks way better than I thought.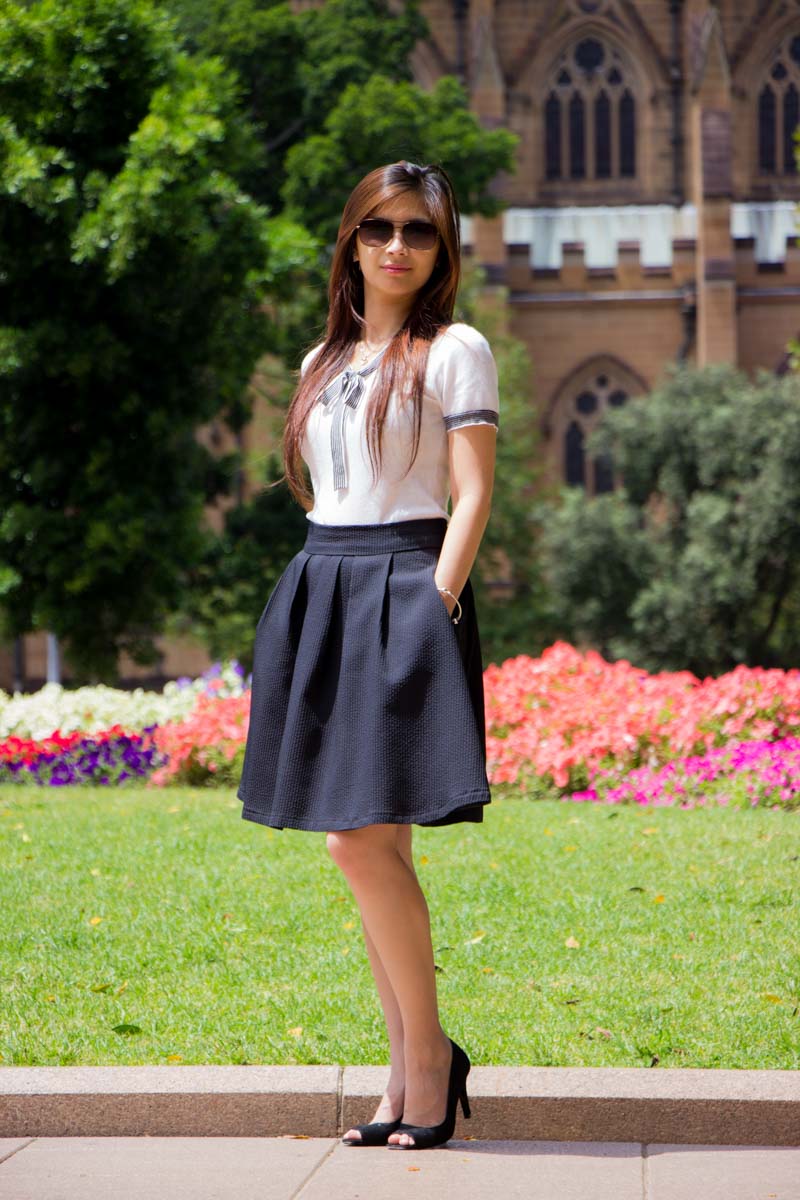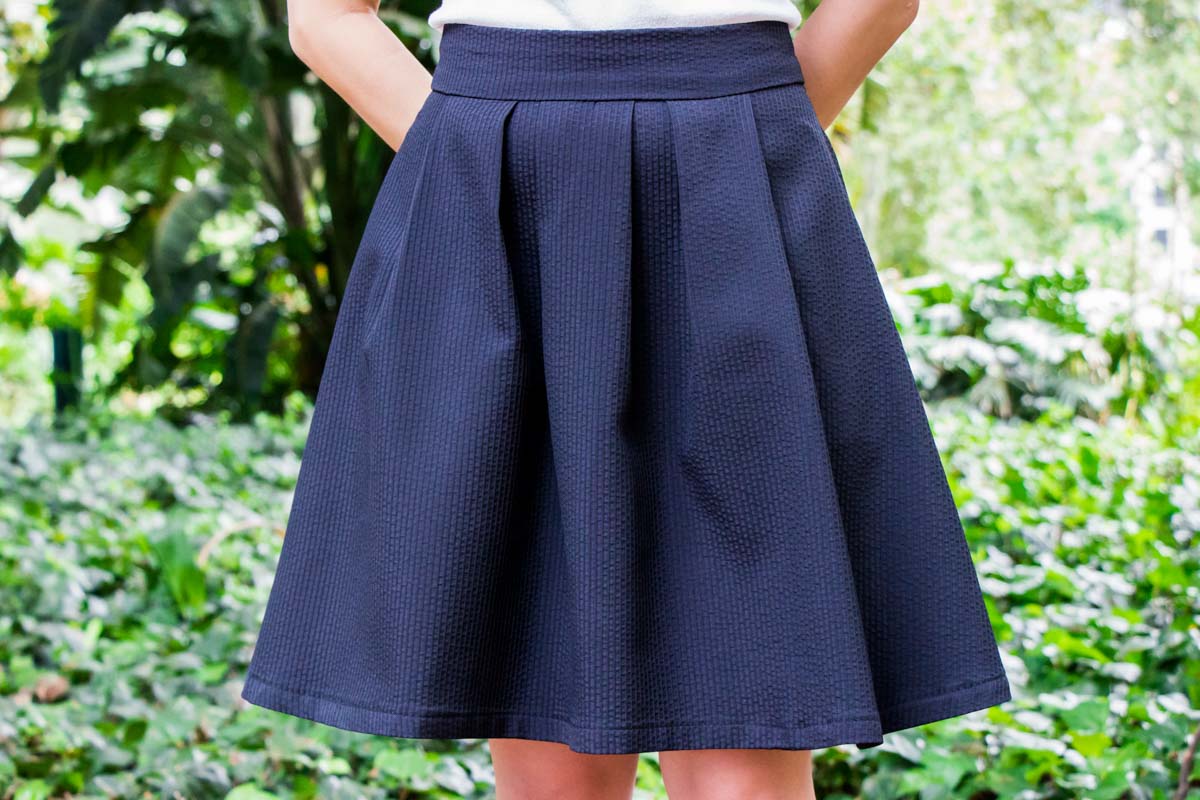 I wore the same top as I wore in Hikari because it goes really well tucked in a skirt. I have very few tops that work well that way, but I am hoping to find more!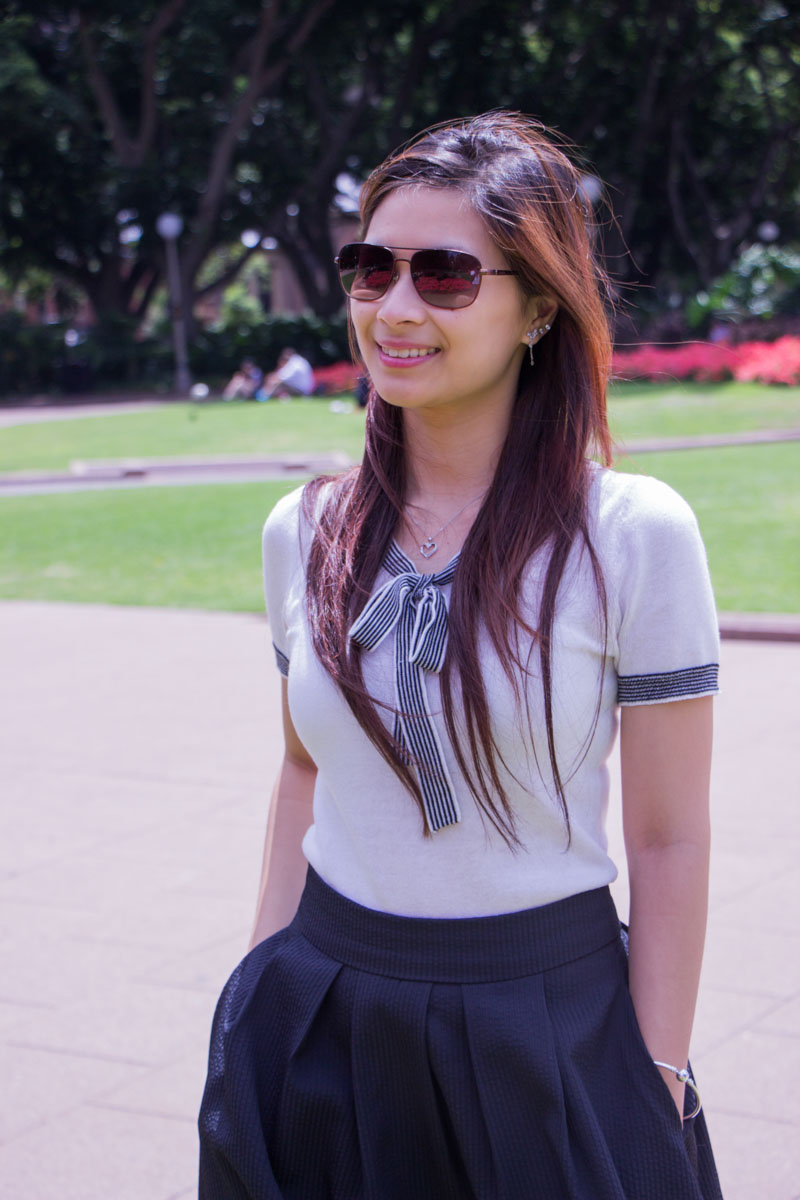 I bought the shoes on Nick's and my recent trip to Melbourne. I was in a grumpy sort of mood from not being able to find shoes that fit my feet, then I found these. I was actually really reluctant to buy them because I felt like I didn't love them and was only buying them because they fit on me. I am also not a big fan of peep-toes (though I am not against them). They were quite a bargain though, at about $80, originally priced over $350. Real leather, made in Italy and all that.
It turns out that the shoes really grew on me and I started to love them. The bottom of the shoe doesn't have a proper sole, so it does get a bit slippery and there isn't really a grip. I'm not sure why that is, but it's unusual – some of the paint has peeled from the bottom to reveal a cork-like bottom. I think some men's shoes are made like this… but it means the shoes are quite sensitive to wear and tear. :S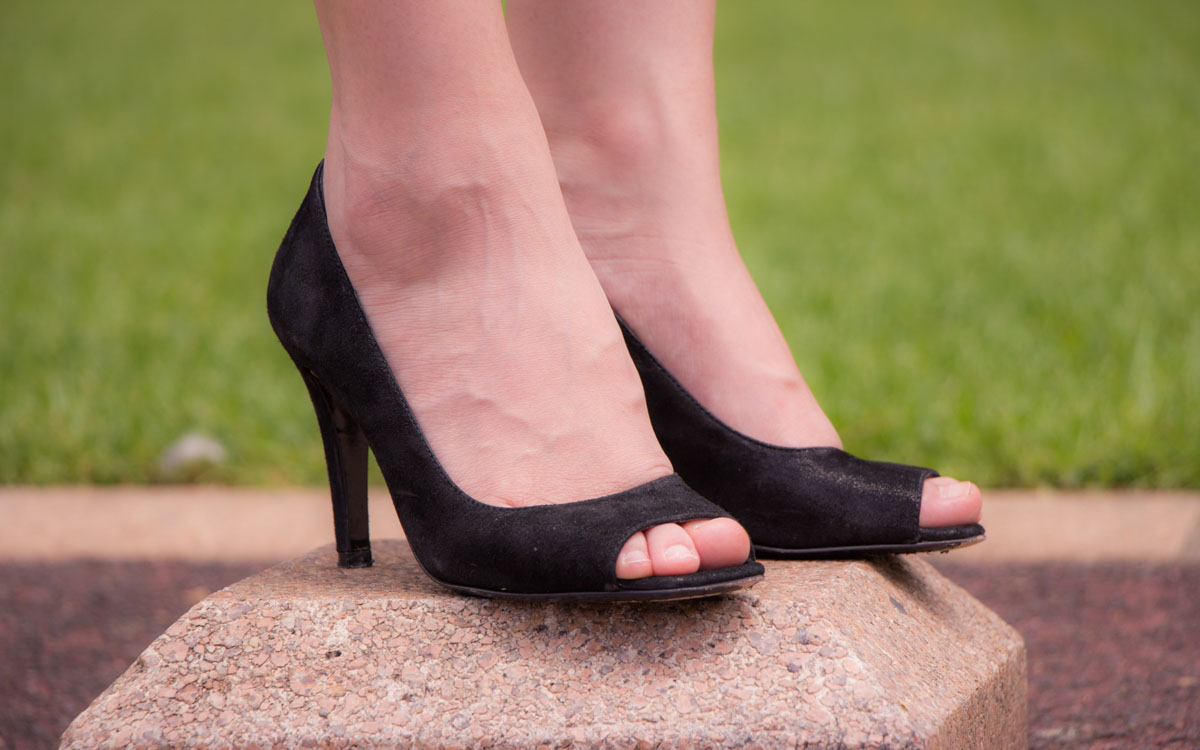 The green nails are courtesy of a Calvin Klein polish I have owned for a while. It's definitely a very interesting colour and I thought it added a bit of pop to the outfit. The same goes for the ring, which is from Lovisa, and I bought it a while ago because it fit on one of my smaller fingers.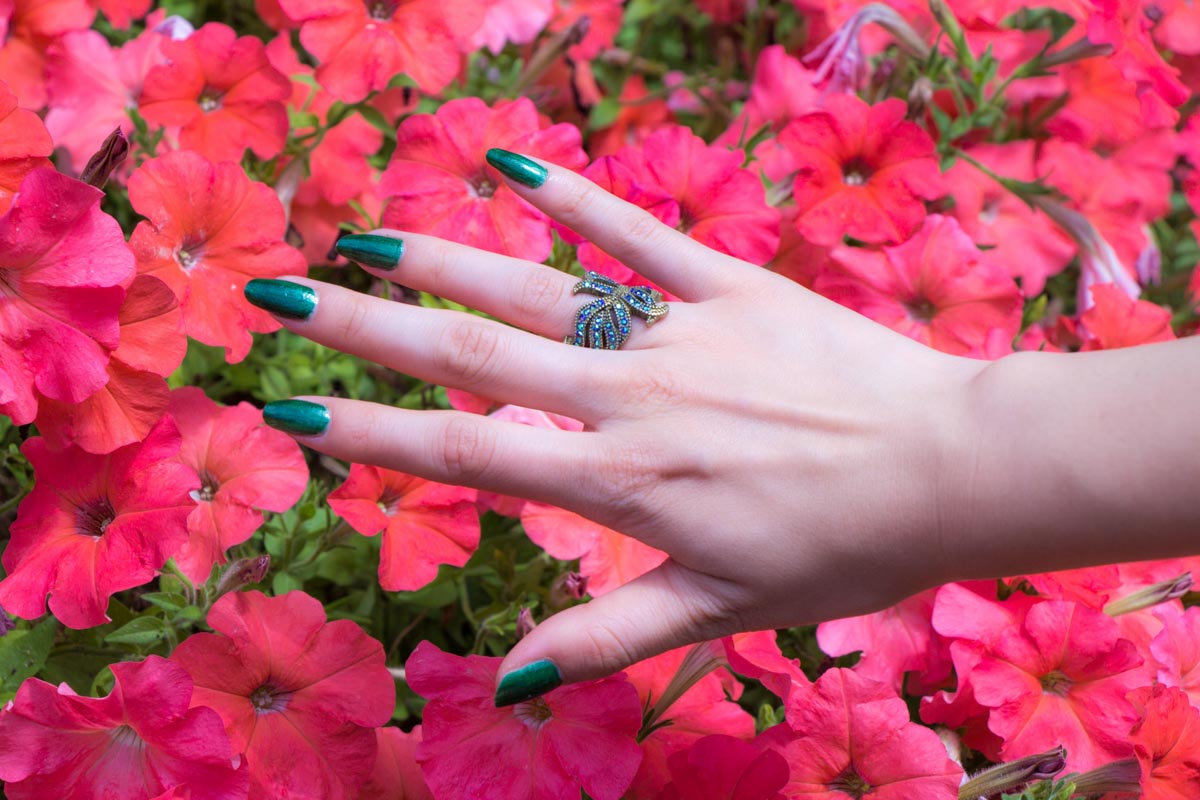 This edition is named Licorice for the stripy look of the skirt and its resemblance to licorice pieces.
Photography by Seb.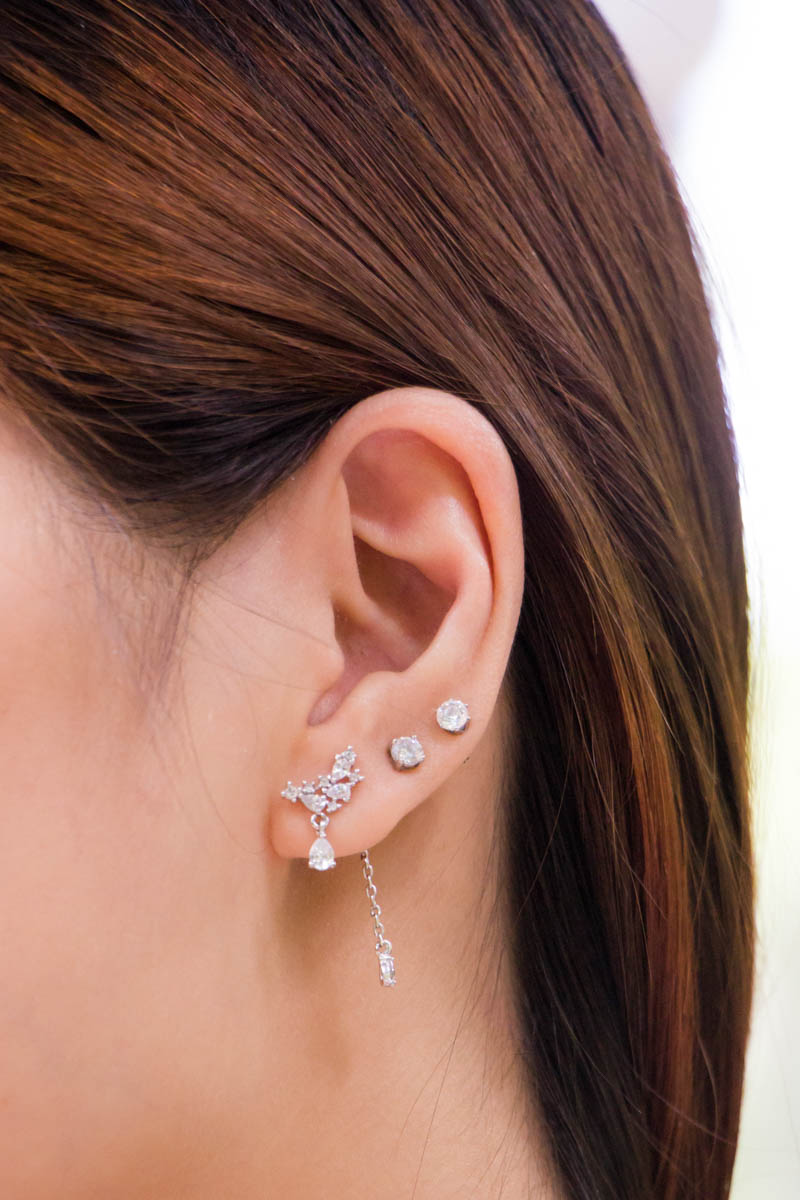 Outfit Details