Fashion Friday: It's still Friday in NYC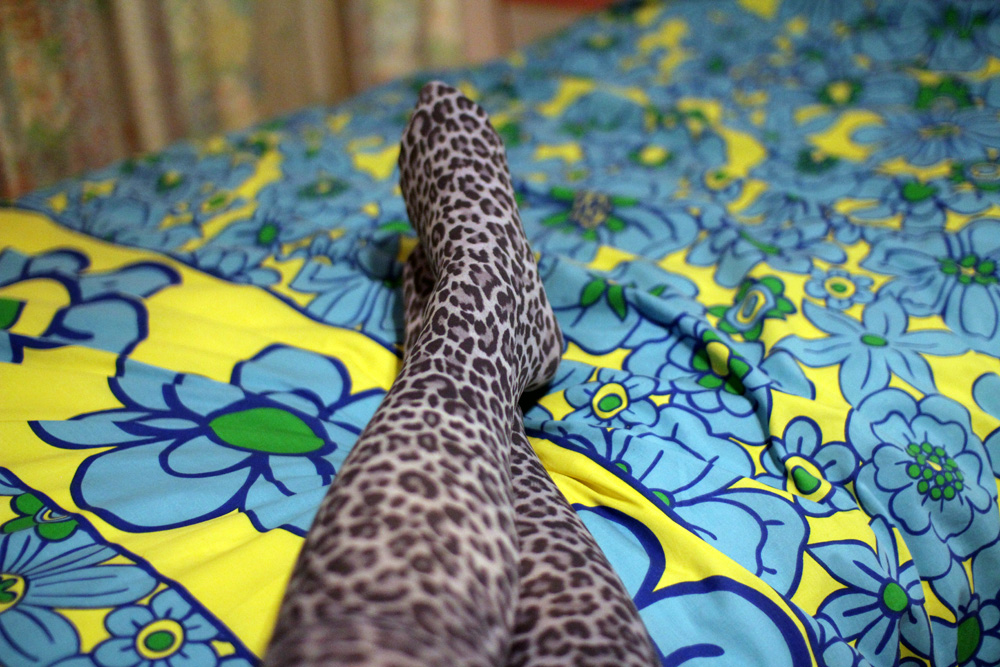 It is Saturday afternoon here in Sydney, but since I started blogging more than a decade ago, I have been getting used to the fact that due to timezones, I am almost a whole day ahead of people in America. I didn't get to post yesterday, but this is the outfit that I wore. And it is still Friday in New York, just before midnight, but hey, it's still Friday. I found it relevant because my top says NYC. :)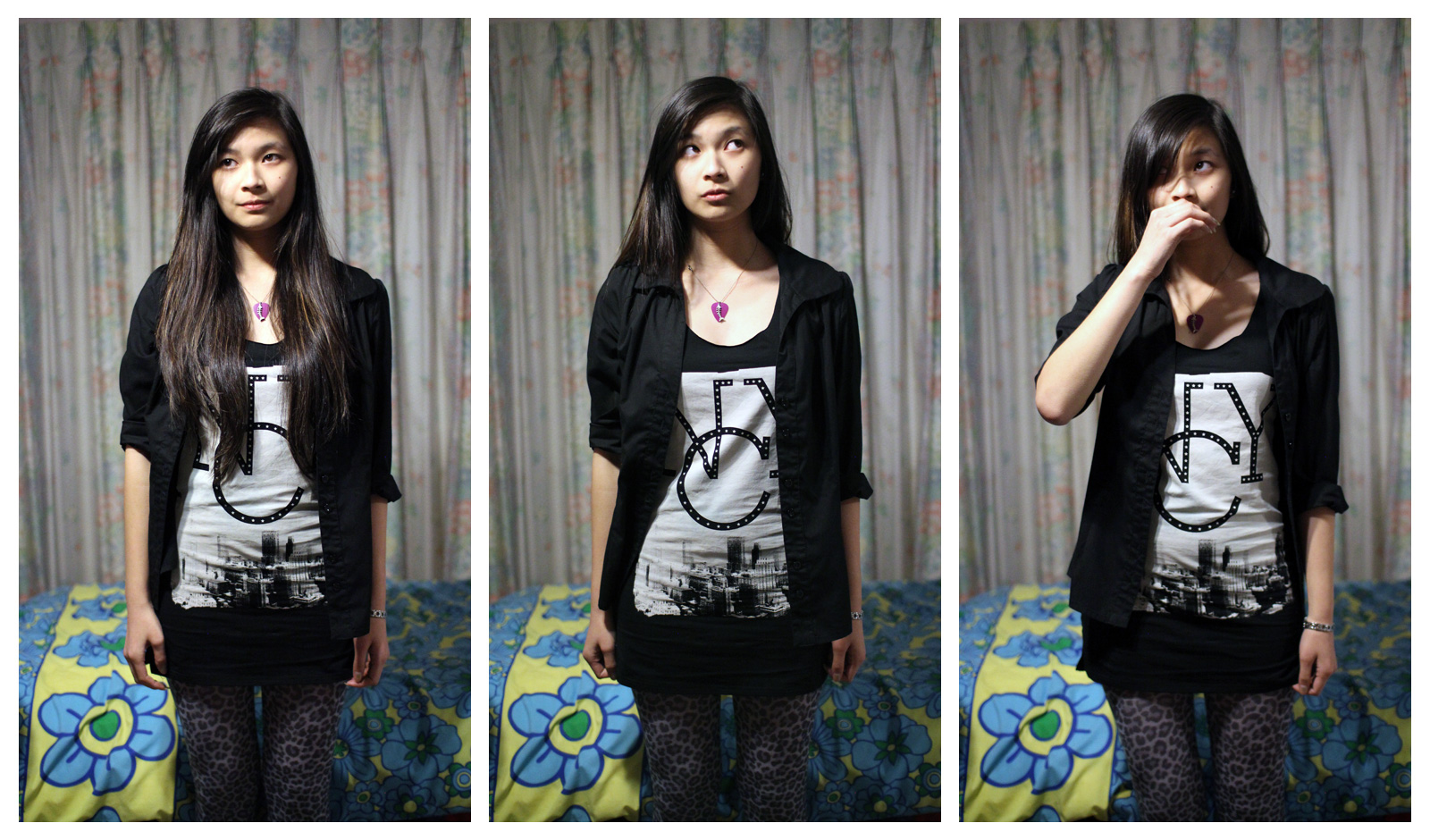 Although I don't really like shopping, I did like it quite a few years ago because my mum always chose really good clothes for me. I did enjoy buying my own clothes once I had the chance, but it can be pretty fun shopping with someone else. It is much better if you have an idea of what you're looking for, though. I find that window shopping doesn't really work for me. Interestingly enough, I also warrant my impulse buys as valid — because I dislike shopping enough to only go a few times a year, meaning that any impulse buys would not be setting me back very much financially. :P
There is a nice mall about twenty minutes from home that my mum frequently visits to buy groceries. Most of the pieces of this outfit were bought from that mall. I also hated taking pictures this time because I have a massive pimple above my lip, right in the middle of my face. The shadow hides it quite a bit, actually. Haha.
Top: The singlet top with the New York print was one of the last in my size. I liked it because it was a simple cut. I tend to have fancier tops with embellishments and it was nice to buy more of a "basic" piece. I tried pairing the top with a skirt but since it is rather long-line, I deemed it fine to wear with tights.
Tights: I am usually not a fan of leopard print at all but since these tights are grey, rather than your traditional brown shade, I find them a little more flattering and less cheap-looking. Everyone has their opinions but I find that some fashion accessories in leopard print look pretty awful.
Shirt: I didn't have my favourite blazer with me because it had just come out of the wash and needed ironing, so I wore an oversized button-up shirt as a jacket. It was a shirt I was going to wear for work but ended up being far too big. Naturally, I rolled the sleeves up a little because they ended somewhere between my wrist and my elbow, which isn't very flattering for someone short like me.
The shoes I wore with this outfit were my favourite Sycamore boots which I featured in a previous edition of Fashion Friday.
Yesterday I also caught up with my old photography friends Johnny and Fern. It was great to see them again and quite a surprise — twenty minutes before I finished work, Johnny actually asked me if I was around and if I wanted to hang out. He was finishing up an assignment on campus so I went to meet him and Fern, managed to squeeze in a bit of homework of my own and helped Johnny with his references. My entire bachelor degree consisted of doing referencing the proper way (our university's system is based on Harvard), and it has been drilled into my brain so much that I can remember how to reference journal articles, books, websites, conference papers… The things you get from being a communication student!
We went to eat at Mammas, an Italian place that does this really amazing Bianca pizza, which has potatoes and shallots and tastes so damn good. This time I got the salmon pizza, which had been on special for a while, but I had never tried it. It was delicious! Fern got some other pizza (with land meat, so I didn't eat any) and Johnny got some cheesy pasta that he insisted tasted like Mac & Cheese (I don't think I remember how that stuff tastes.) We spent a while just chatting and catching up after we had finished eating. Fern said I sort of ruined the tradition and "our thing" with getting sushi — we used to get sushi after nearly every photography class, back in the day…
"You've moved on Georgie. You've moved oooon. It used to be sushi but now you've moved onto pizza…" XD
The waiter who took our plates said, "I suggest you don't get dessert here, you should go down to the convenience store and get a Maxibon."
I said I had never eaten a Maxibon and he was surprised and said I should have one. On the way out he reminded us, and so that's what I did! Afterwards we went to the bubble tea place called Comebuy, downstairs from work. It was my third bubble tea that day! And that is my record. Tristan said he was surprised it was such a low number. Comebuy has recently opened early in the mornings, so yesterday I was able to buy one before I walked into work, instead of waiting until 11am.
Johnny and I farewelled Fern at the bus stop and then caught a train home. It was a wonderful time being able to catch up with my old friends. :)