Fashion Friday: Emerald Harbour
It has been really warm in the city lately. At work, the air conditioner is really cold. It is a big change from my previous place of work, which didn't have air conditioning. I get really cold at work now, thus decided to keep a cardigan on the back of my chair.
Although there isn't really a dress code at work and we are allowed to wear whatever we like, I still like to keep it formal on some days. There are some days I will feel like wearing something completely casual, and other days I feel like being formal or more dressed up and elegant, or "smart".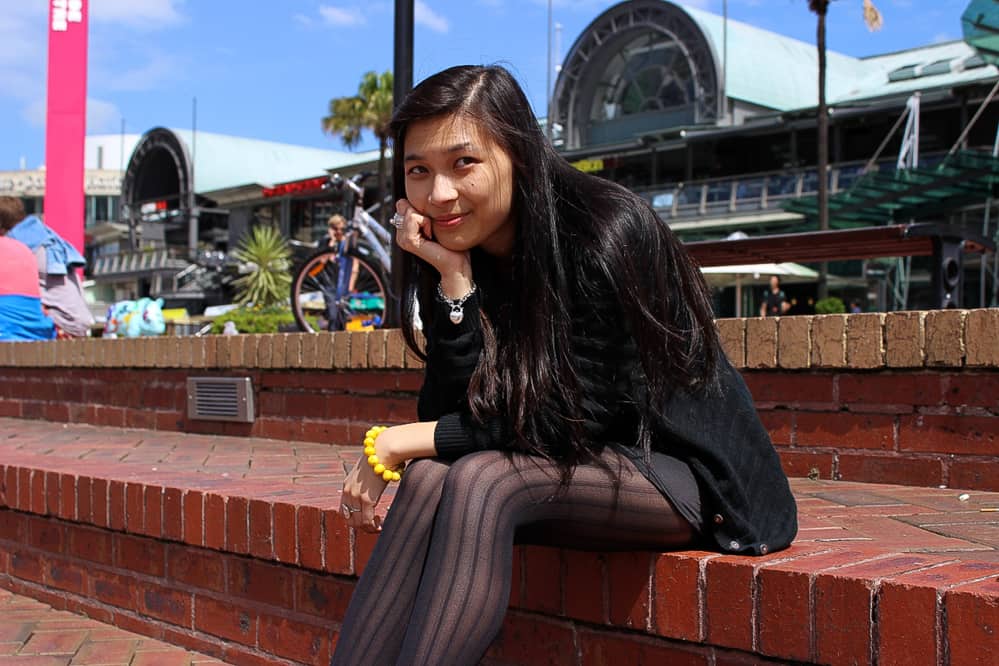 What I'm wearing in this post is my general work attire. These photos were taken in Sydney Harbour by the lovely Seb.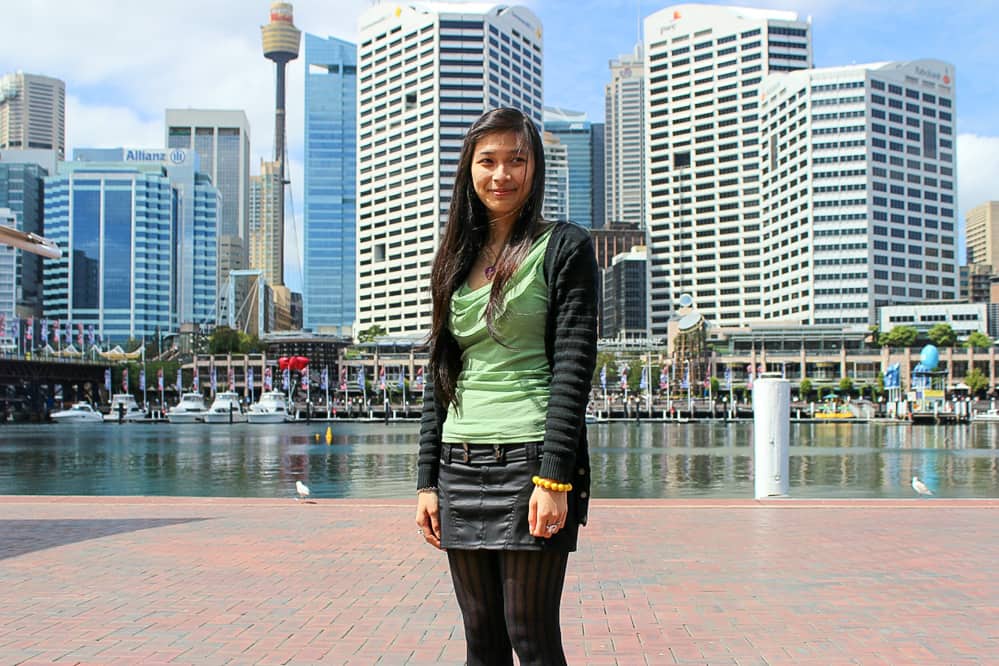 Cardigan: This is the one I keep at work, I bought it from Hong Kong. I still get puzzled as to whether it is navy or black, because when I wear it with black it seems a lot lighter in colour…
Top: My green scoop neck top is a sheer number from JacquiE. I got it many years ago when it was actually a little too loose for me. I love JacquiE tops as they are very fitting, but the main problem I have with them is that they ride up and I have to keep pulling them down sometimes. I do like this green top very much, though. I am quite a big fan of boat-neck and scoop-neck tops.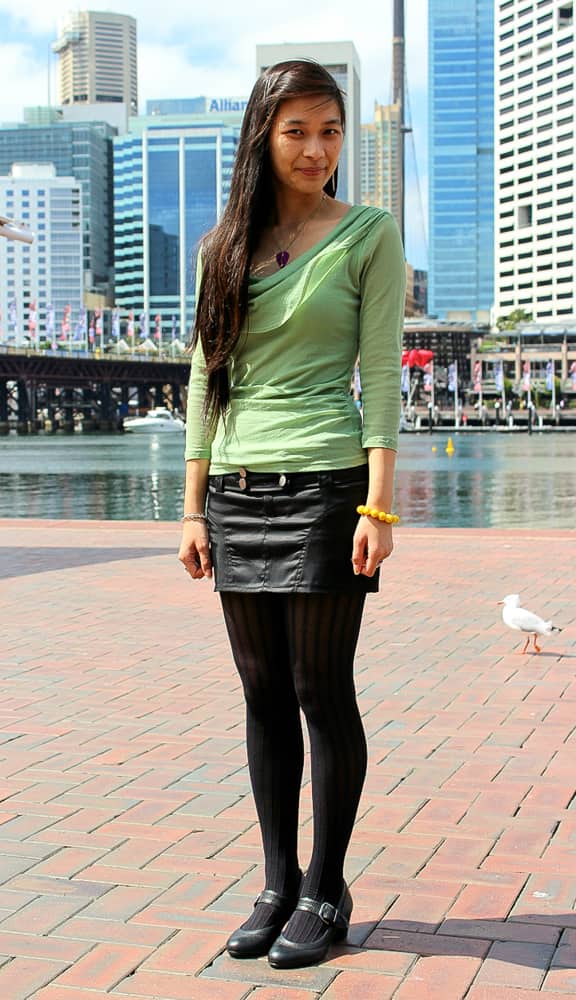 Skirt: From a cheap store a few years ago as well. It has built-in shorts and zips and buttons up at the front. When I bought it, it just fit me. In fact, I was considering going a size up but the next size up was too big. Now the skirt is actually really loose for me. I lost a lot of weight since I got the skirt, and it is made of shiny, non-stretchy material, so when I see how loose it is, I am actually really surprised that I used to be quite a lot bigger.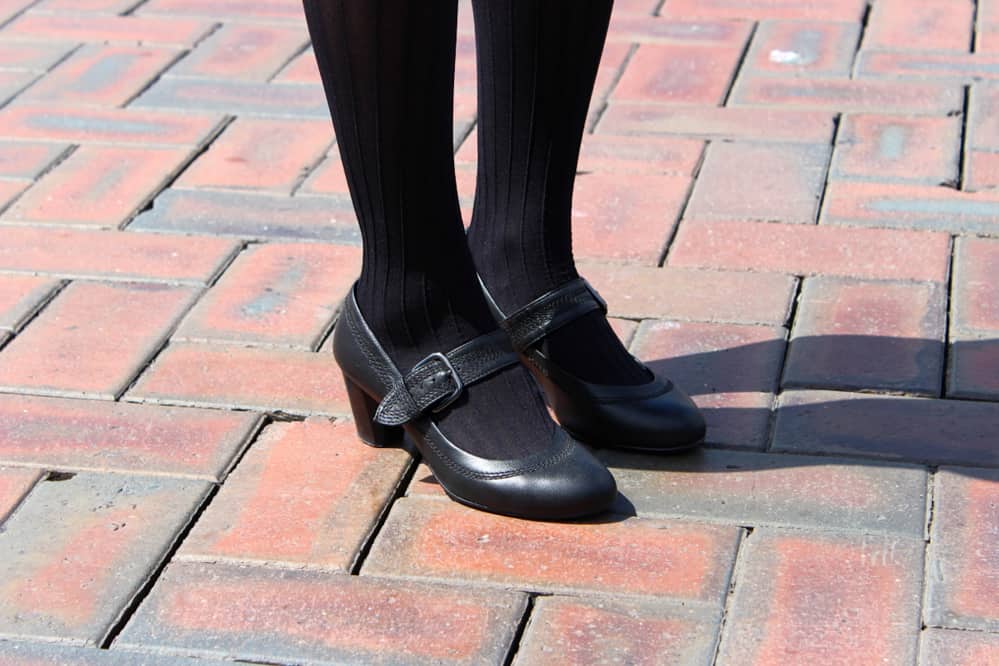 Pantyhose: It's new! My mum bought me a handful that have really nice patterns on them. I chose the stripy ones because they were simple, and vertical stripes give the illusion of height. I love pantyhose, but they tear so easily sometimes. :( Even just a little bit of rough skin can cause a tear. So I did get a few snags on this pair already.
Shoes: Hush Puppies brand and are from Myer. I was really happy when I found these because they are strong, cute, but conservative. It is hard for me to find heeled practical shoes that are comfortable. Granted, I do prefer to wear these shoes with tights because they give me blisters on the back of my ankles if I walk a lot in them without socks or foot covering.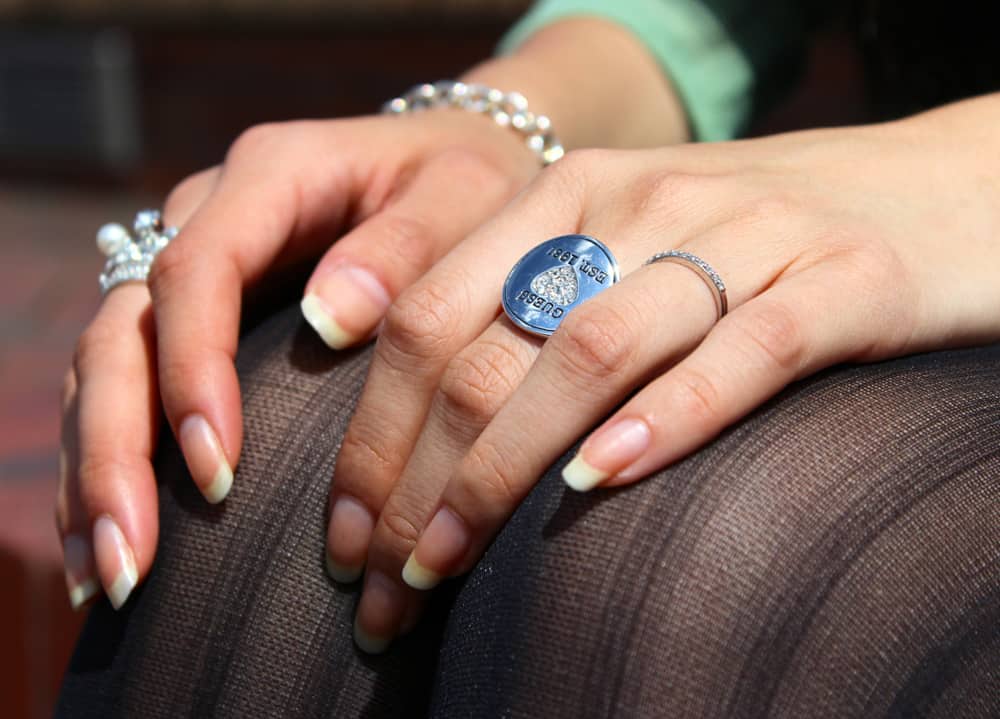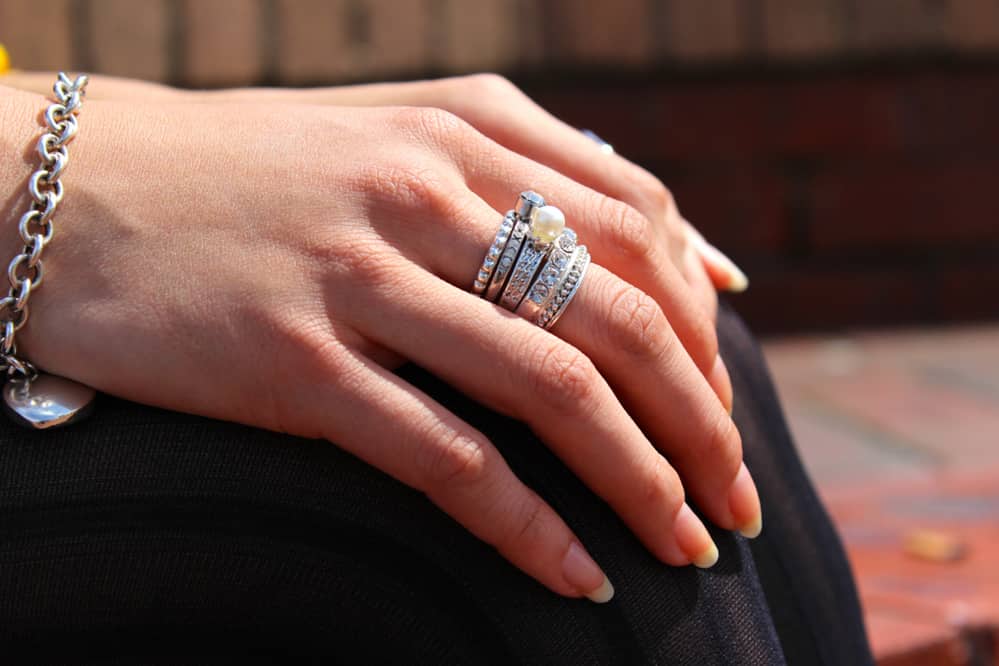 Jewellery (hands): My regular watch needs a battery replacement so I have been wearing beads on my left wrist instead. Yellow bracelet from Hong Kong, with my padlock bracelet from James. My big circle ring is by Guess. My stack rings are from Diva and Equip. I mixed a few of them. I am in love with stack rings. I love how you can wear them on different fingers if you like, mix and match, and they look really intricate in comparison to just one big ring.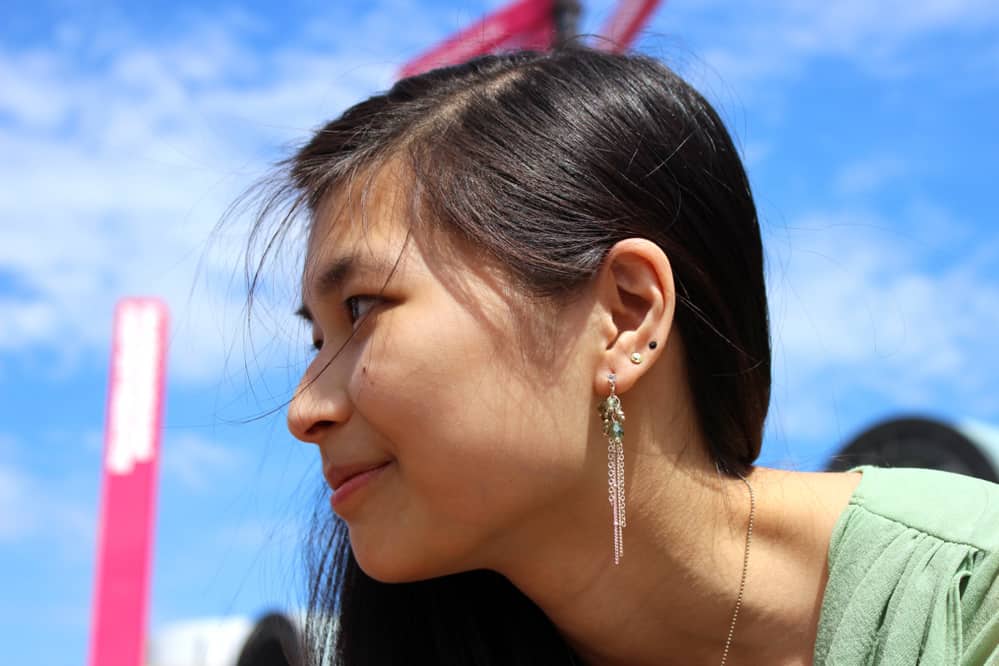 Jewellery (ears): Paris Kids in Japan is responsible for my smaller earrings. Again they are silicon/plastic post earrings because other earrings irritate my ears. I was thrilled when I saw plastic earrings at Paris Kids. It is so hard to find those kinds of earrings here in Australia, or online. The long green earrings are from Osewaya in Japan. I stopped wearing dangly earrings many years ago because I like to keep things simple but I thought they matched my top.
Thanks again Seb for helping me out with Fashion Friday!