Timeless Thoughts: Doll houses
Timeless Thoughts is a monthly linkup hosted by Georgie and Tara, where bloggers write about something from their past – it could be an item, a place, an event – anything that evokes a trip down memory lane. Timeless Thoughts is held on the first Saturday of the month, and runs for two weeks.
I loved playing with doll houses when I was younger. I longed to have one of those giant classic wooden ones with a lot of levels, a lot of rooms, and a lot of furniture, but I never had one even remotely similar.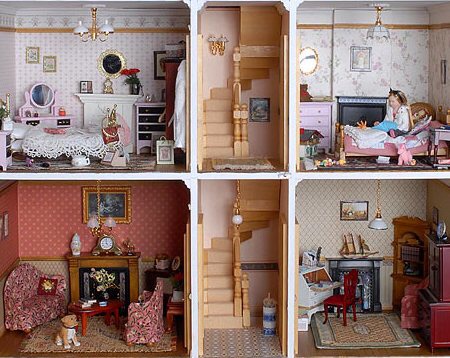 There is a toy library near my house where you can borrow toys for a couple of weeks and then return them. They were great for when I had a birthday party when I was younger, because you could borrow giant toys like a cubby house or a rocket that you could put together (that was an awesome one). I watched my parents struggle to carry the giant pieces to the car because I was only a kid and couldn't help them!
One of the toys I liked to borrow was a doll house, and I really wanted one for myself, but borrowing for a short time kept me entertained.
Even though I loved playing with doll houses from a young age, I don't think they were as 'advanced' as they are now. I spotted one a year ago that had an elevator in it. When I was a kid, there were no elevators in the doll houses. Actually, you'd be lucky if there were even stairs.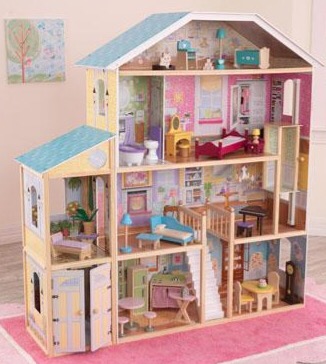 That's how I thought that I was too smart for doll houses. A while back, all you had was rooms, and sometimes no doors between the rooms. And when you did have doors between the rooms, you probably didn't have stairs between levels. Sometimes, the stairs were just a part of the wallpaper in the house to imply that yes, there are stairs, but they weren't physically built into the house.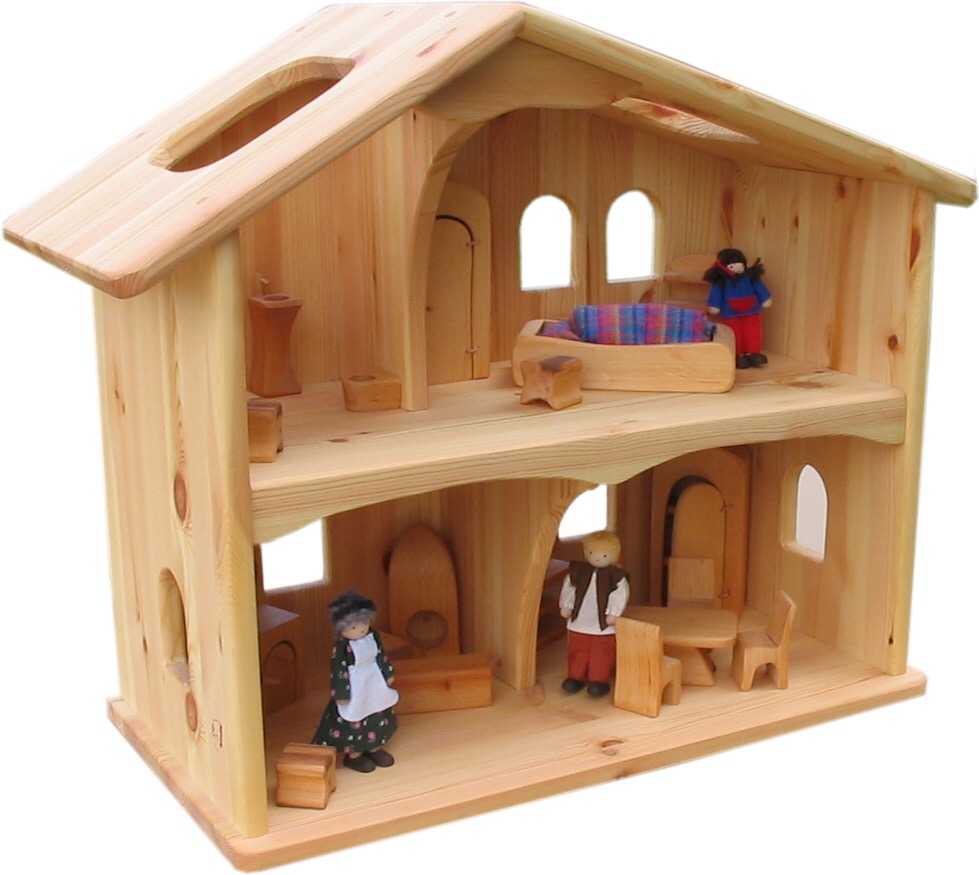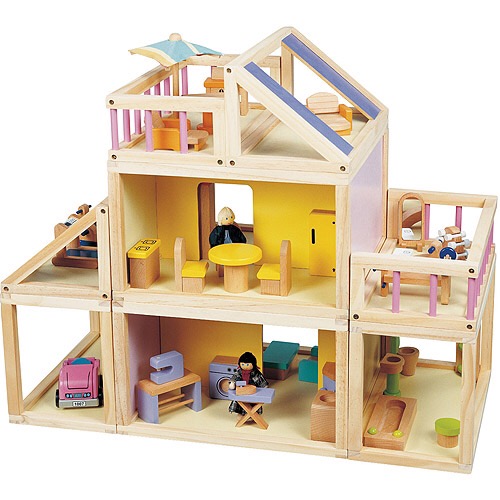 I asked my mum, 'How can I get my doll to go upstairs when there are no stairs?'
I'm not sure what my mum thought at the time, but she said something like, 'Well you just have to take the doll out and put it where you want to put it upstairs'.
'But how does it actually go upstairs, because there are no stairs?'
My mum also said to imagine that there were stairs going from that level of the house to the outside and back into the house at the next level. It wasn't that I disliked using my imagination, but it didn't make sense to me why the house couldn't be built like a real one and why I had to imagine something as basic as stairs.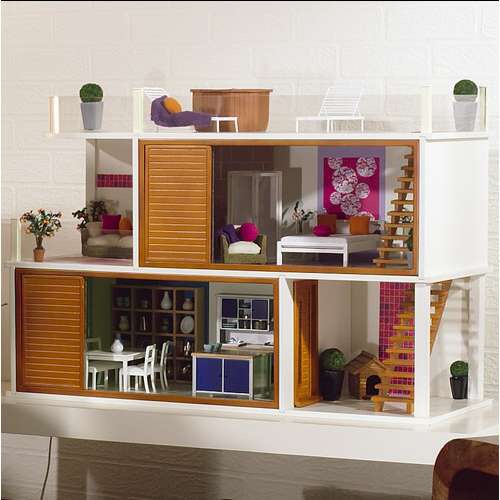 There were some doll houses that were portable and that you could close and carry, but they seemed to be limited. I did not like the idea of furniture moving around and sometimes it was limited because any stairs had to be folded up or bits and pieces had to be moved in order for it to be able to close.
I still enjoyed playing with doll houses, and to this day I still marvel at what they look like now compared to when I played with them. Did you ever think about the logistics of doll houses?
If you'd like to join Timeless Thoughts, you can add your link below!
Loading InLinkz ...