Wouldn't It Be Nice: The Beach Boys, Live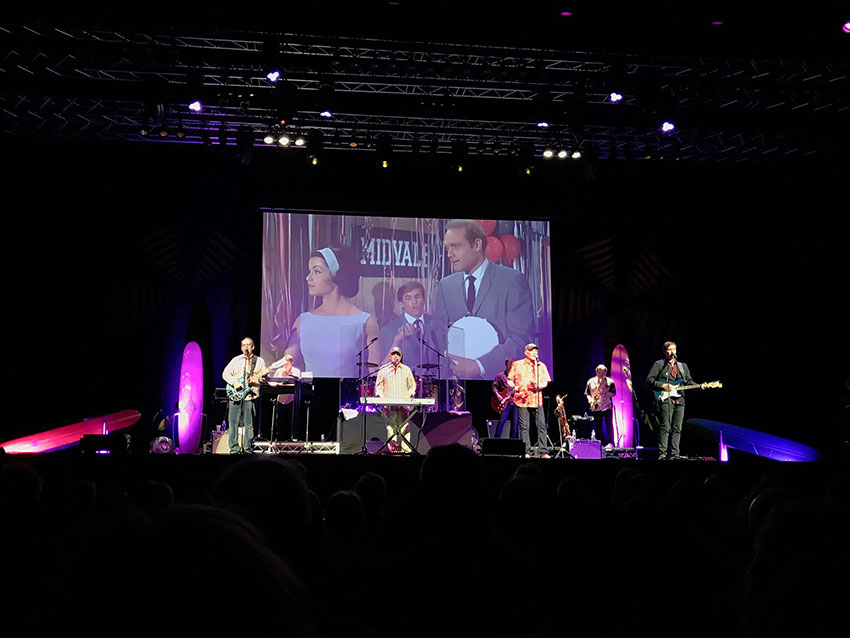 Nick and I saw The Beach Boys last night. They were supported by motown group The Temptations, who – if you have never heard of them, this might help – sang the song My Girl. If you haven't heard of The Beach Boys either (you must either be very young or living under a rock), they sang songs like Wouldn't It Be Nice, Kokomo and God Only Knows.
Both bands were very entertaining to watch. I've got to admit that the first half of The Beach Boys' set was a bit slow and the sounds began to sound the same because I didn't hear a lot of their greatest hits until the end. I like when bands mix it up a bit. Their entrance was not heaps exciting like most bands are. 😆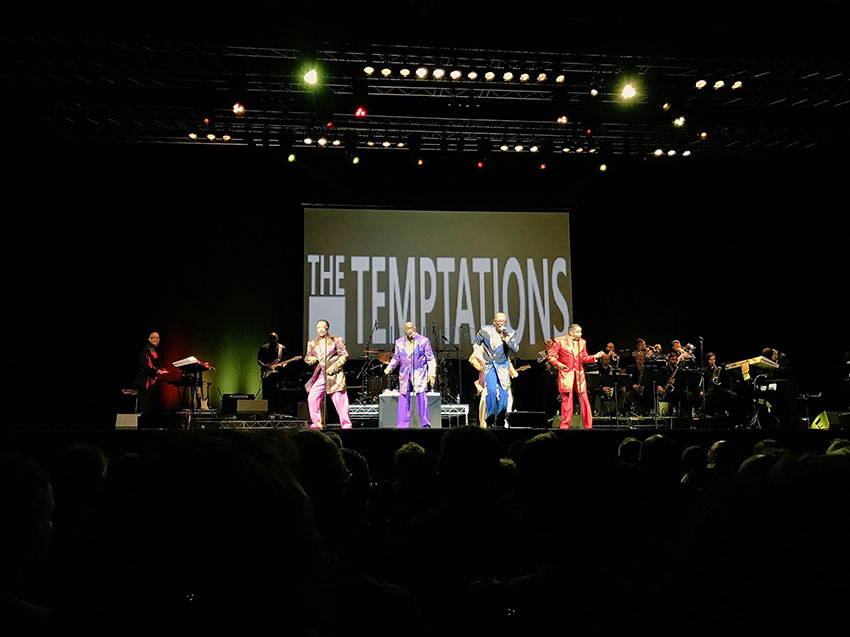 I enjoyed all the music that The Temptations sung, their music was so "old-school" (as they described it) and really fun to dance to. All five members danced. Only one of them was from the original lineup, but the rest of the guys were very good at singing and dancing. They all covered a wide vocal range. The baritone singer was… well, his voice was so low and deep it was amazing! Some of us stood up from our seats to enjoy the music. Same with The Beach Boys – we were invited to stand up from our seats with some songs.
Interested in starting your own band? Getting into the music industry might be easier than you think.
The Beach Boys had a slideshow playing on a big screen on the stage behind the band. The images and video footage in the slideshow were of the band members when they were younger, as well as footage of surfing, cars, and whatever was really related to the song. Some of the footage was a bit cheesy, but it all felt kinda cute.
There was a tribute to Carl Wilson, who originally sang God Only Knows. The band played the song, but the vocals were performed from a recording of Carl's voice. Following that was a tribute to late Beatle George Harrison, a song called Pisces Brothers. The slideshow was beautiful and brought tears to my eyes – the guitar solo was fitting and really channelled George's songwriting. (George is my favourite Beatle.)
It was beautiful hearing Wouldn't It Be Nice. I remember being at a Hey Geronimo gig and seeing the song on their setlist, but because the previous band took a long time and ran overtime, Hey Geronimo didn't have time to play their cover of the song. Cry. Speaking of covers, The Beach Boys also did their cover of California Dreamin'.
The crowd got pretty hyped up with Kokomo – I got super hyped up. It's such a fun song to dance to and play in the car. As the band ended, Nick and I knew they were missing Barbara Ann, another of their fun, greatest hits. They played it in the encore, as we guessed. ;)
---
That's it, just a quick post for today. I'll be writing more posts about Perth in the coming week! Just two side notes though:
Some of my posts and comments that used to have emoji now have the emoji appearing as question marks. After I changed servers, the emoji disappeared. This seems to be a recurring problem but I can't pinpoint why. Something to do with character set or something… I am working on fixing them using a database backup.
I've installed a plugin that will discard comments immediately if they are posted in less than 60 seconds of being on the page. This typically works to stop bot spam, but works for people who just copy and paste comments or write really short comments without reading the blog post. It won't work if you have already visited my blog because it uses cookies, but if you open a private browsing window, it'll be in effect.