Beach Road, then another road
I know some people have voted for me already, and I thank you so, so much, but if you haven't yet, I'd appreciate it if you could spare a couple minutes and vote for my blog in the People's Choice Round of the Best Australian Blogs 2013.
On Thursday night — last day of work this week because of the Easter break — I went with Dylan to see The Griswolds (okay, I really should keep count, but I'm going to just take a stab and say this is the tenth time I've seen them and I don't think I'm stopping any time soon) play live at Beach Road Hotel. I've been there a handful of times, and from experience, it takes two hours to get home from there, because it's in Bondi, a town that's by the beach. I live extremely far from the beach, in case you haven't guessed. I do like the venue though. Beach Road Hotel holds free gigs most of the time, and they have a little eatery called Truckstop where they have some good-looking meat buns and some really, really good potato chips.
Yesterday when we went there, I was happy to see that they had edamame (asian soybeans) and some other Japanese foods like gyoza. I ordered potato chips and a bowl of edamame. I love how I contradict myself with healthy food and not-so-healthy food.
Dylan brought along his camera so I could use it to take photos. He has a much better model than my Canon 1000D, and since he'll be getting a new camera, I'll be buying his camera body from him some time soon. It took some time getting used to, so my shots aren't terrific, but I'm sure I'll learn in time.
Supporting The Griswolds were three other bands: Gang of Youths, The Cadres and Colour Coding. I didn't pay much attention (or photograph) Gang of Youths but they seemed pretty unusual. I didn't like them that much, I decided. During their set I noticed a very tall guy in red jeans running wildly around the venue. It was rather odd.
I liked The Cadres, and I realised that the guy in red jeans was actually the frontman of Cadres. He had so much energy and he was running wild, walking atop the platforms around the stage and jumping up and down as he sang. I quite liked their music, but it didn't really stick in my mind, so I'll have to scrounge the web for some of their recordings.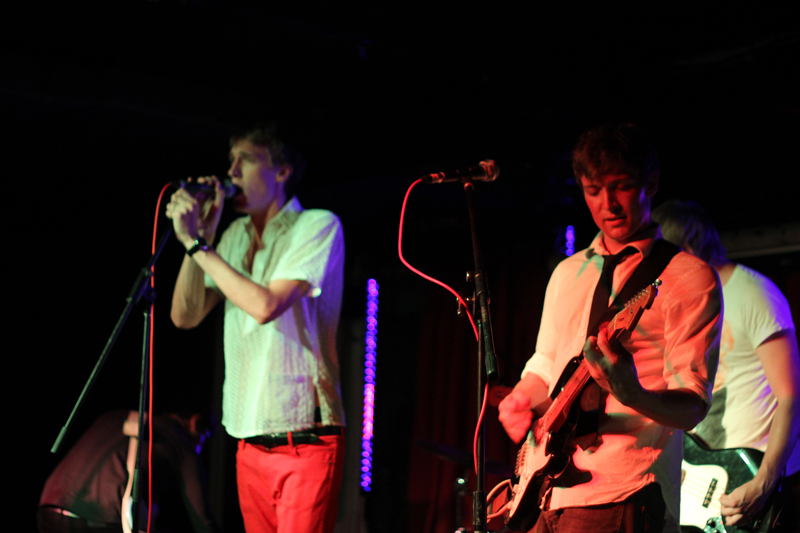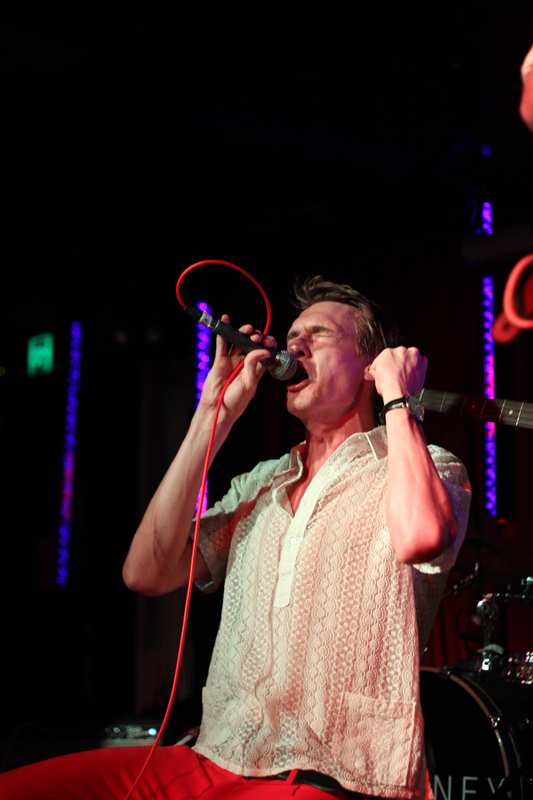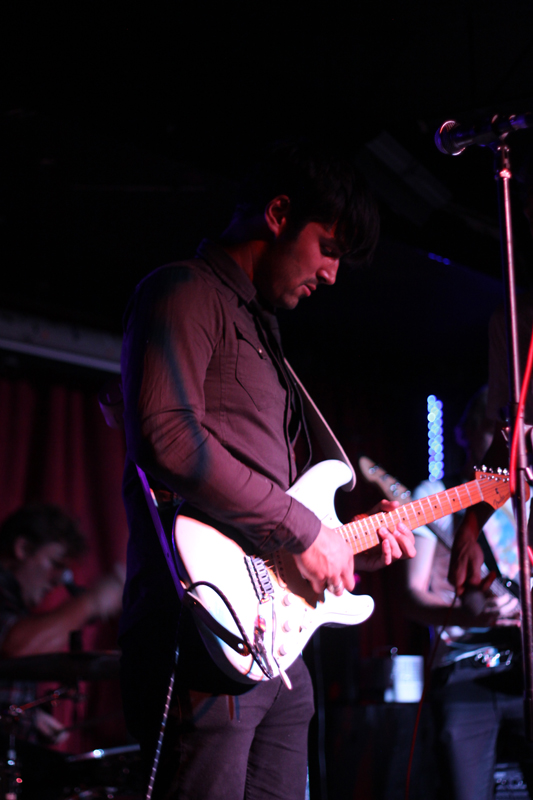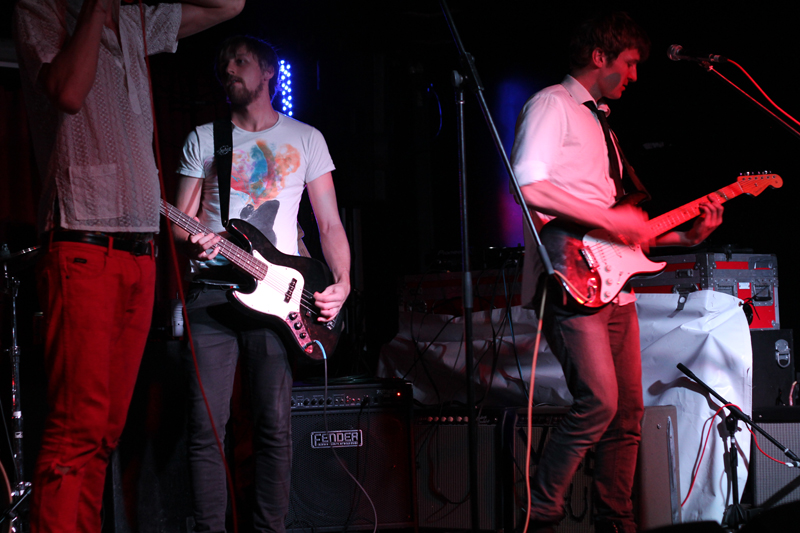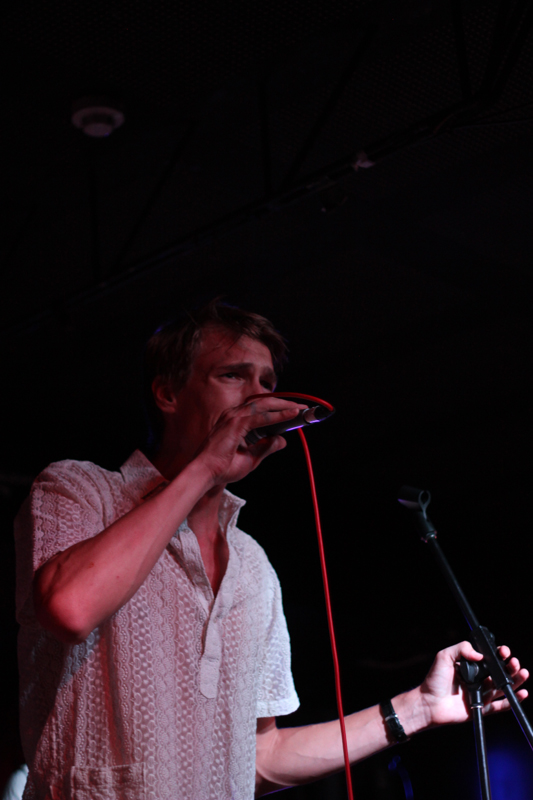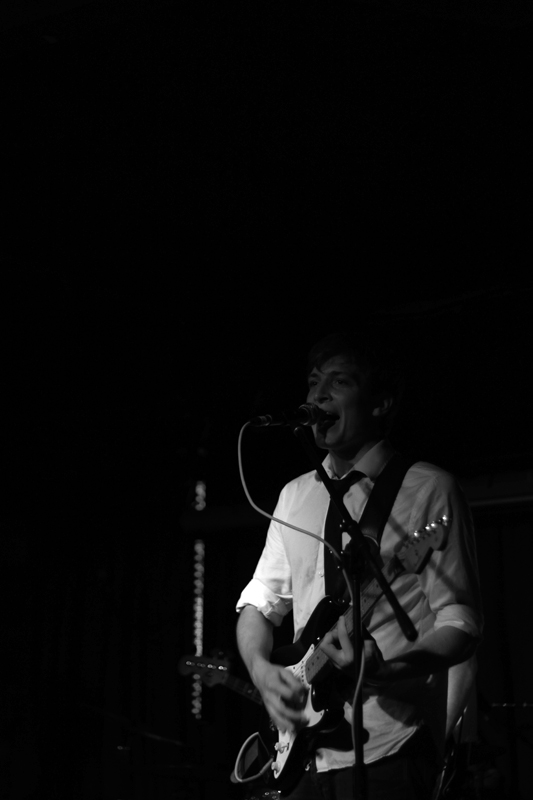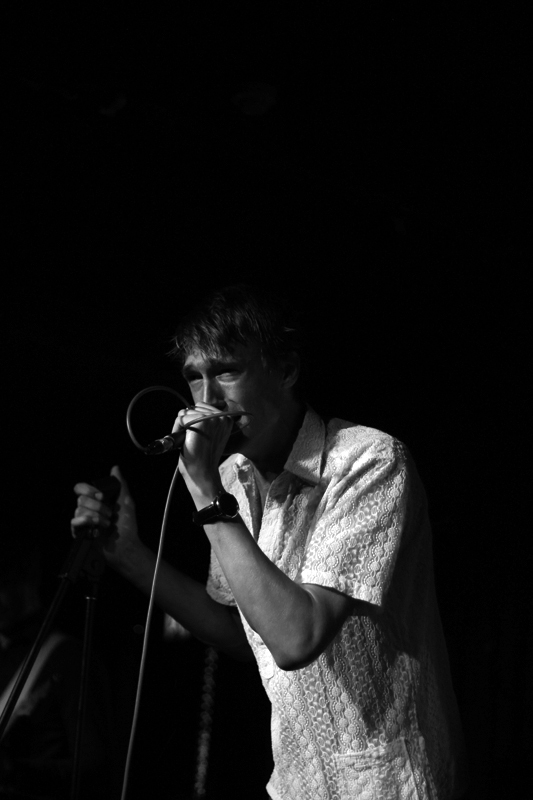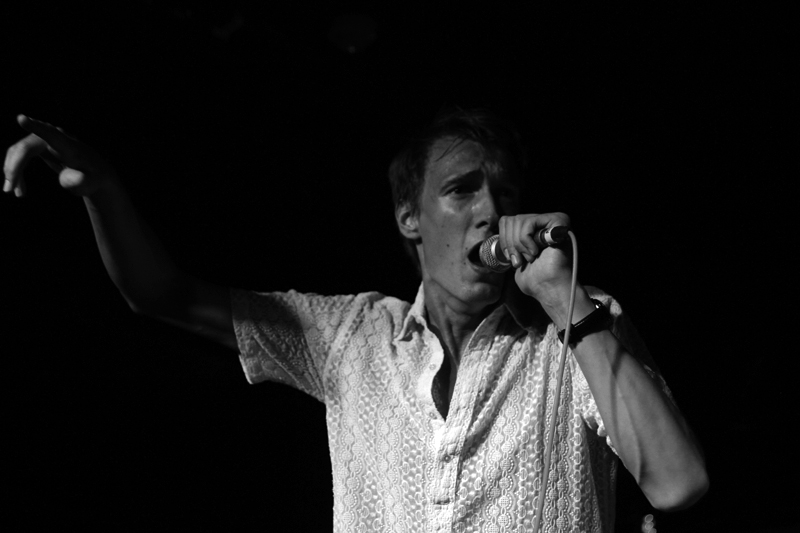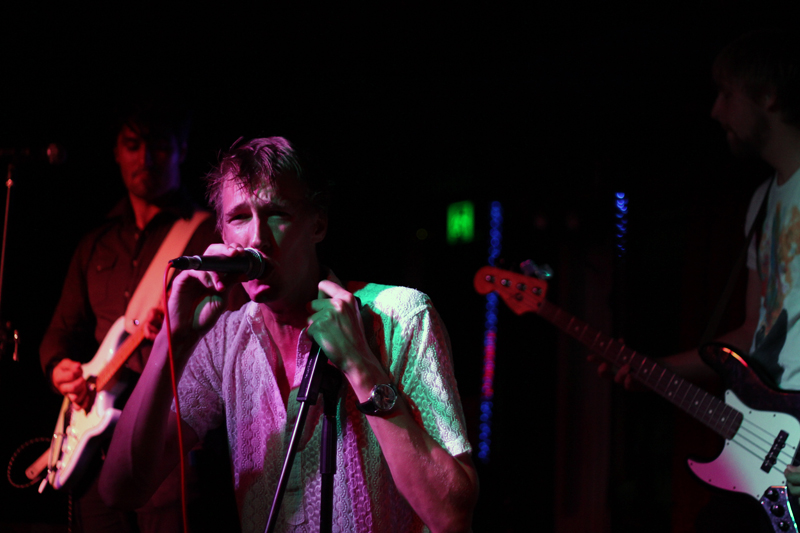 I really, really enjoyed Colour Coding. I wasn't in front of the stage the whole time, but I was watching them at the far side and enjoying what I was hearing, so I grabbed Dylan's camera and took some photos of them while I was in front of the stage. While I was there I found that I really, really enjoyed their music. It's the kind of rock music I miss. Indie rock, but takes a more driven style, and is the kind of textured, layered music you get with more emotional kind of music. I haven't seen a band like that in so, so long — in fact, a lot of the bands I like now are more driven towards pop, and I miss what is more along the waves of traditional rock.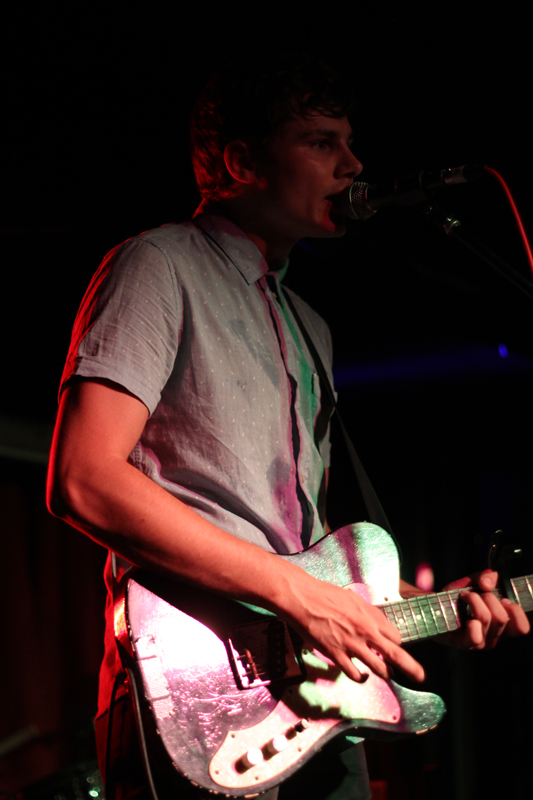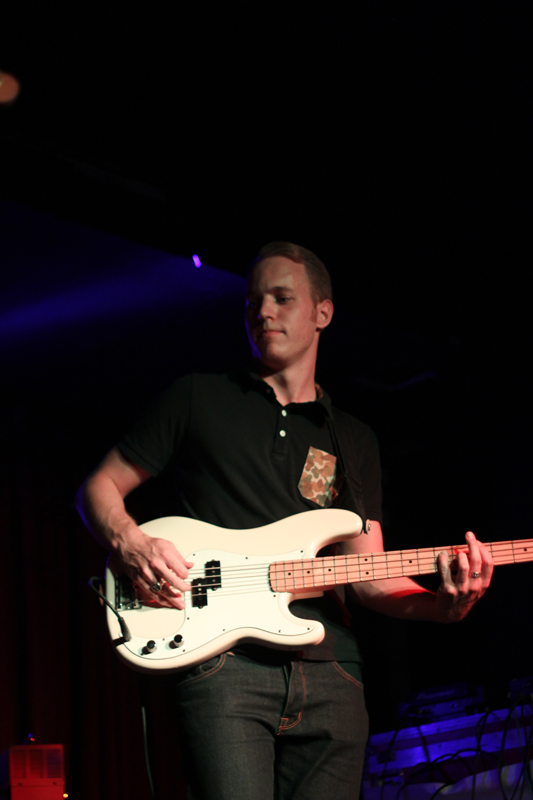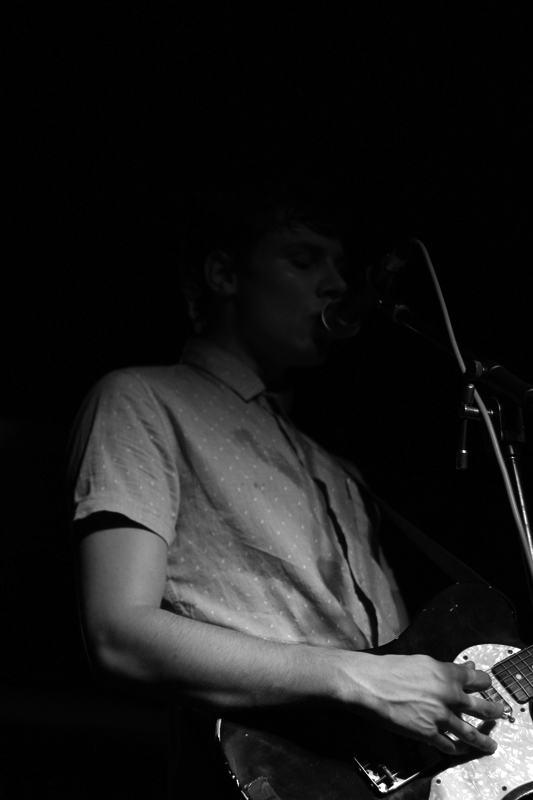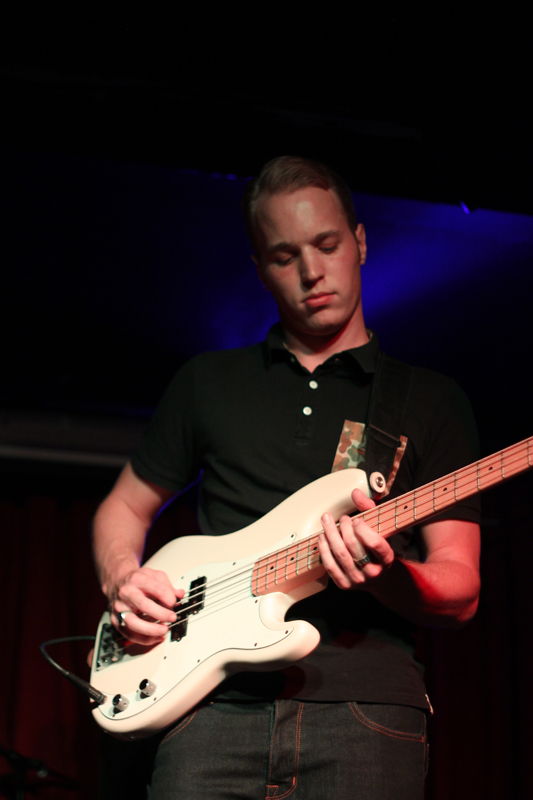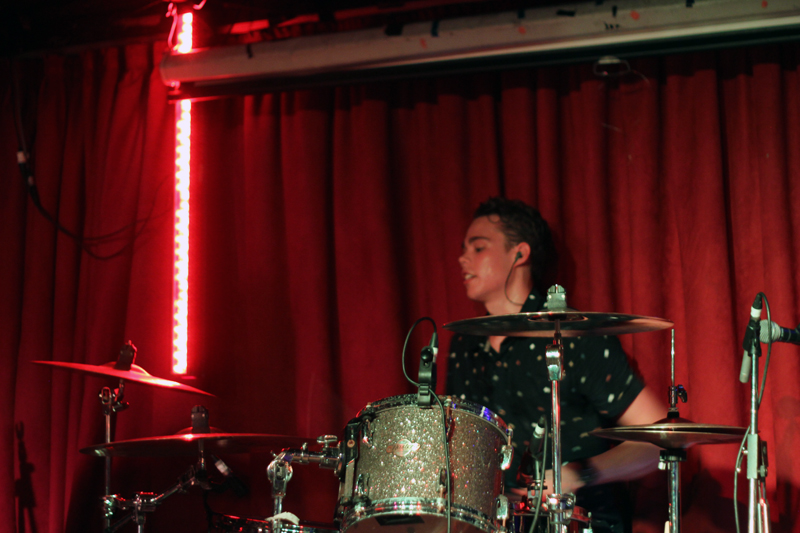 I bought Colour Coding's EP because I enjoyed them so much. Best $5 spent this week. :)
The Griswolds were, as usual, insane. They were a lot of fun. Most of this 'fun' involved me jumping and crawling around the stage and the crowds, as well as the sides of the stage, to get some good shots of the band. I think it gets increasingly difficult — the band have really built up a fanbase since I first saw them a year ago, and it's unusual to see Beach Road Hotel so full of people. It was looking good, and there were people enjoying the music and dancing and singing along.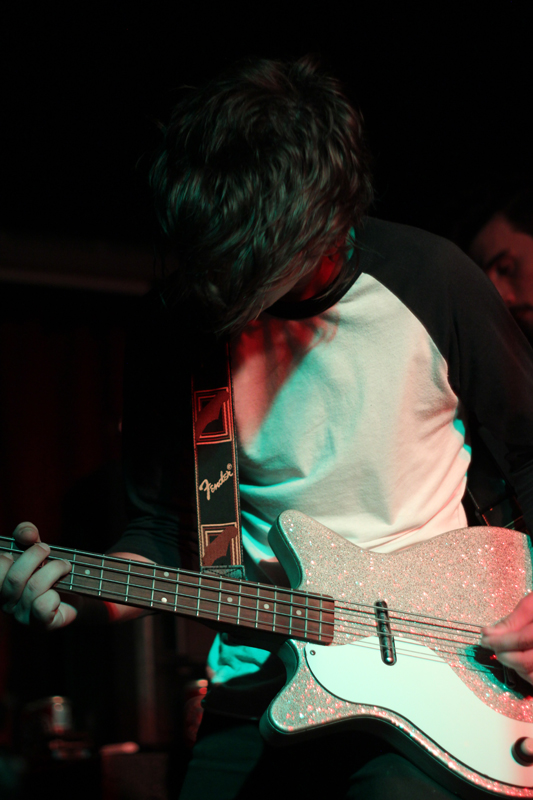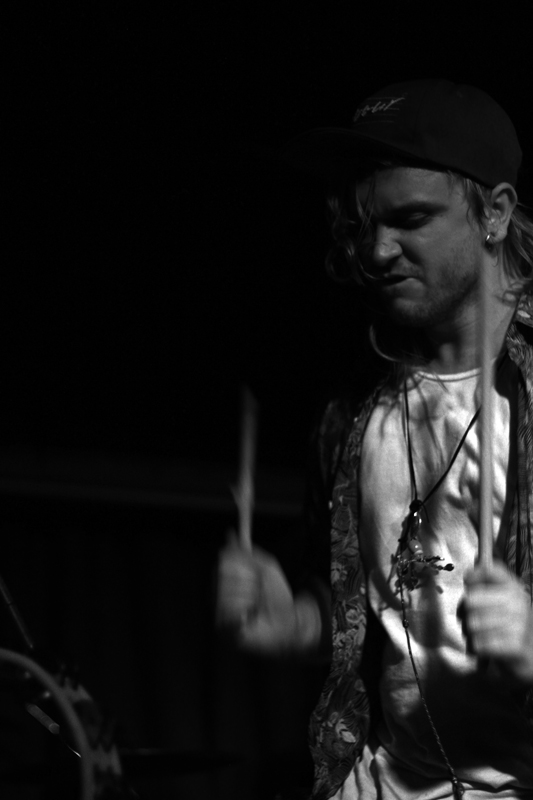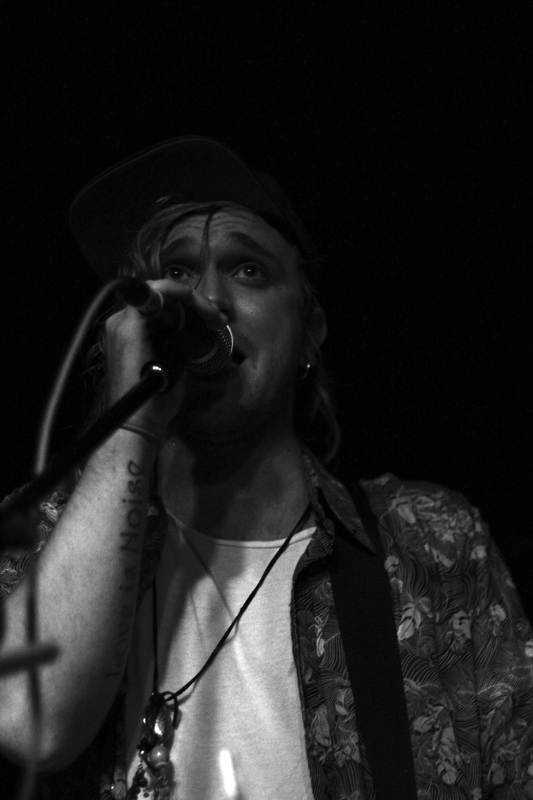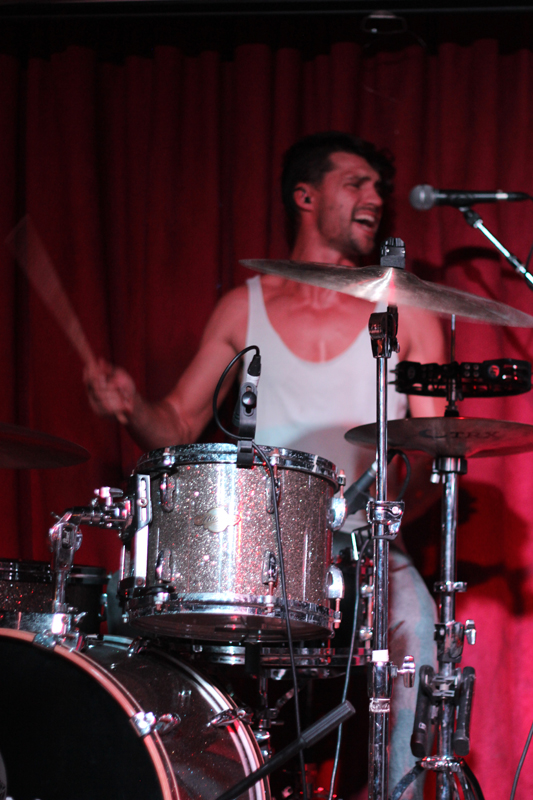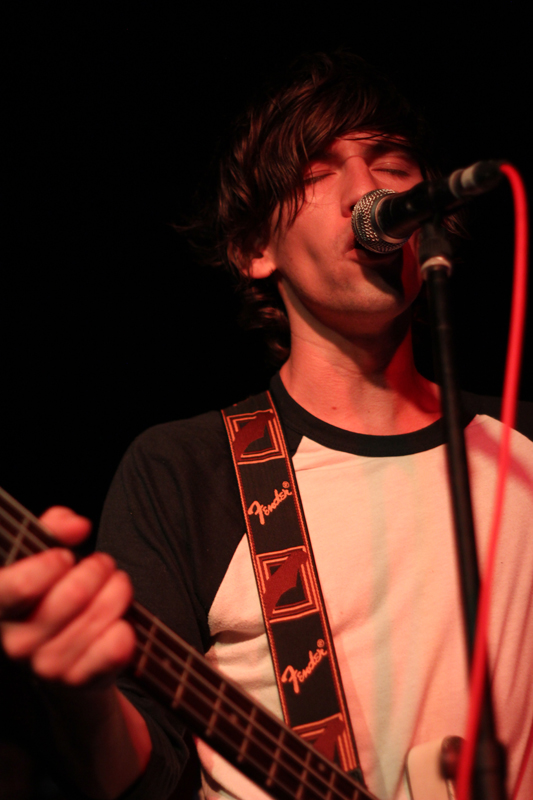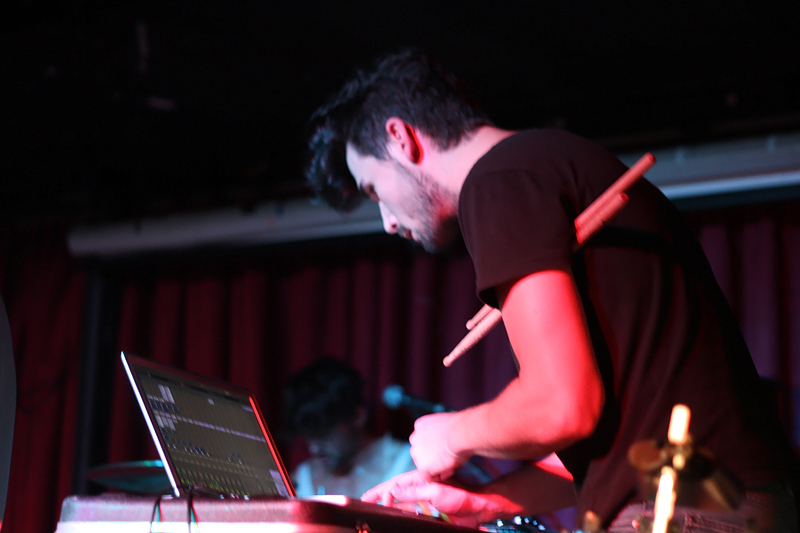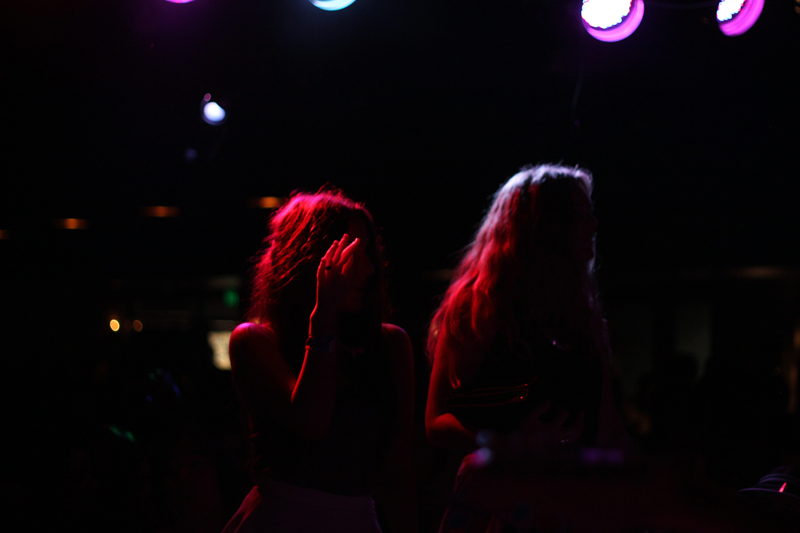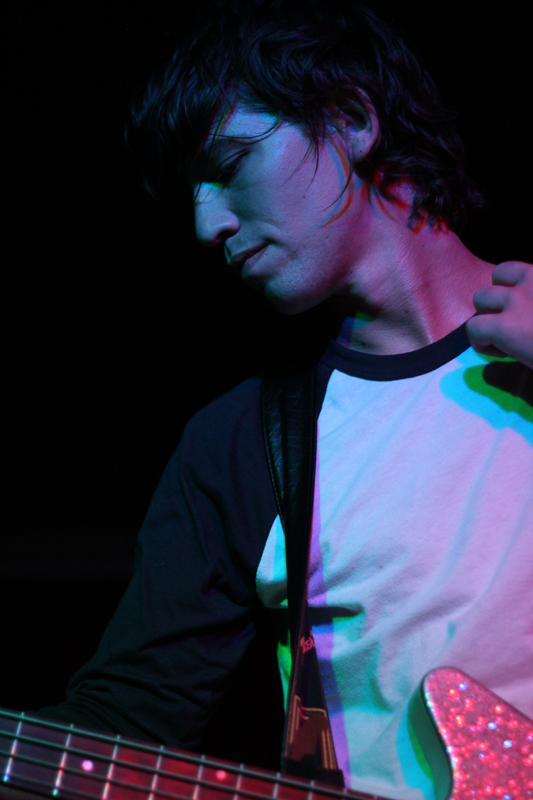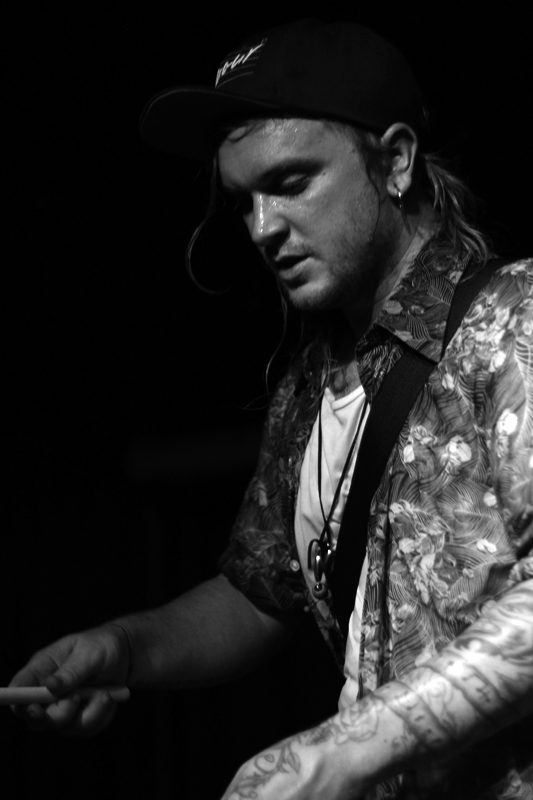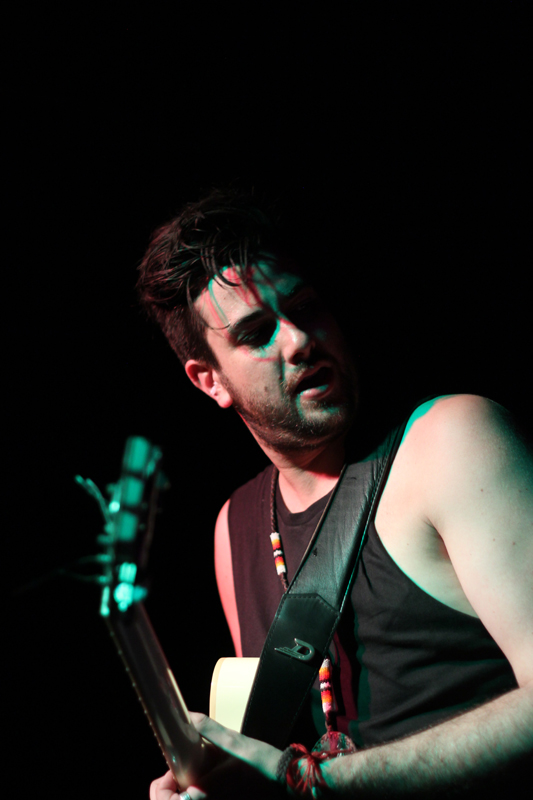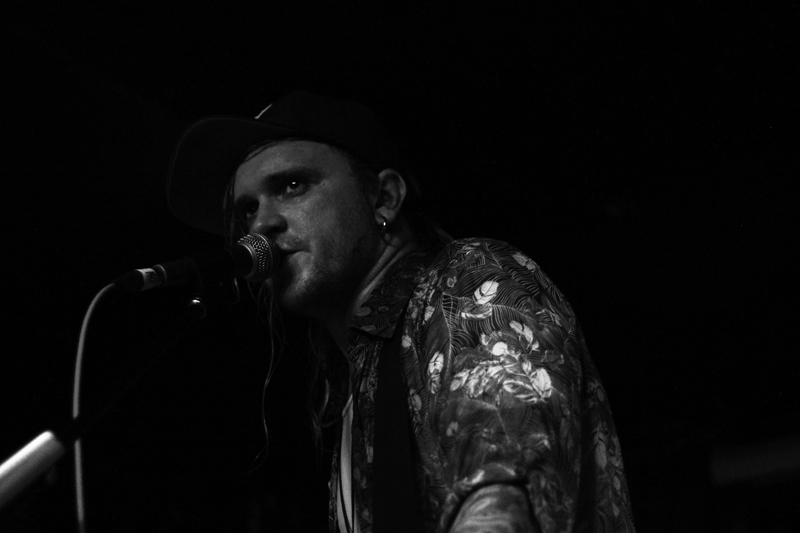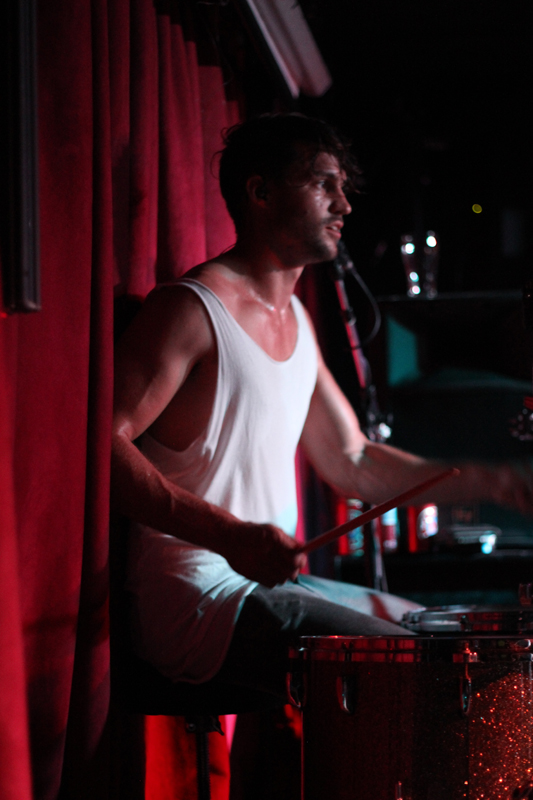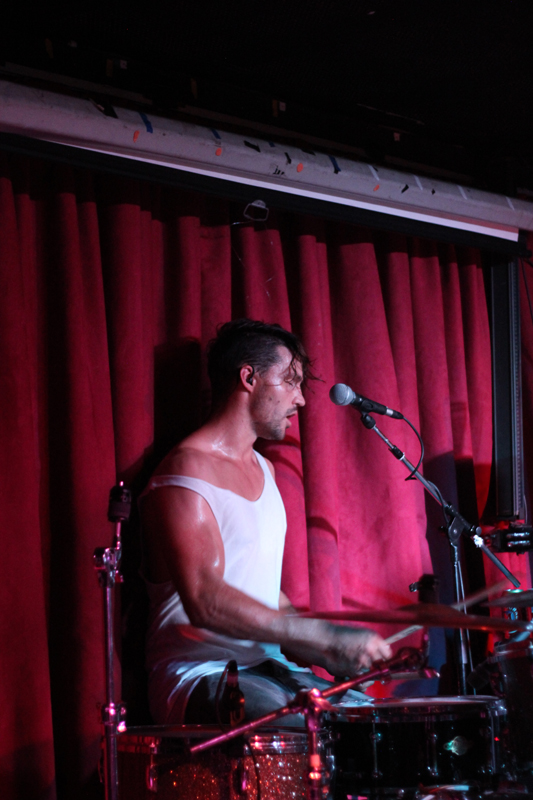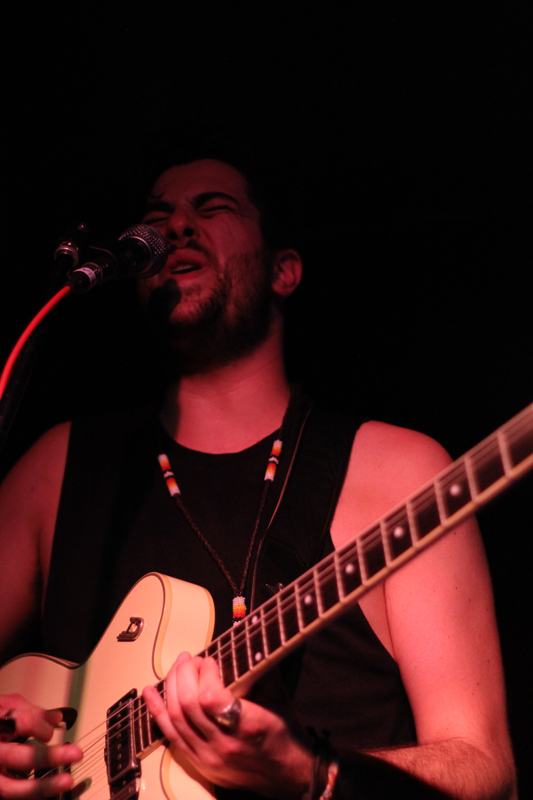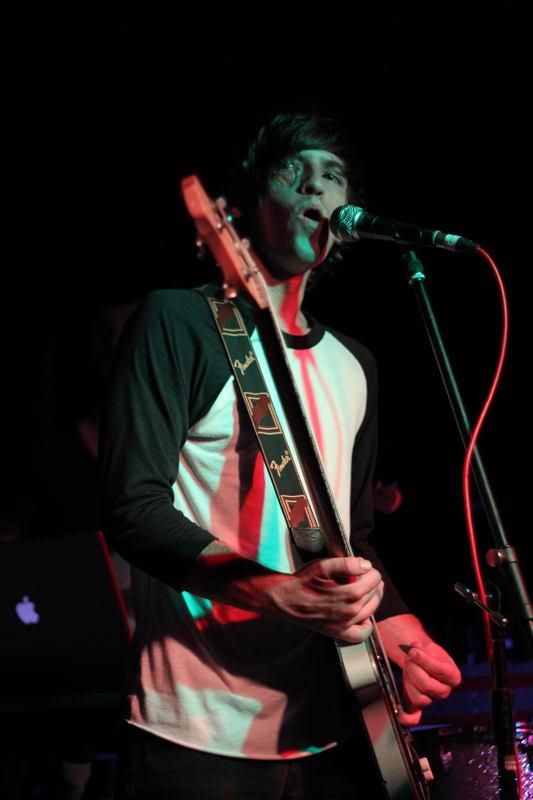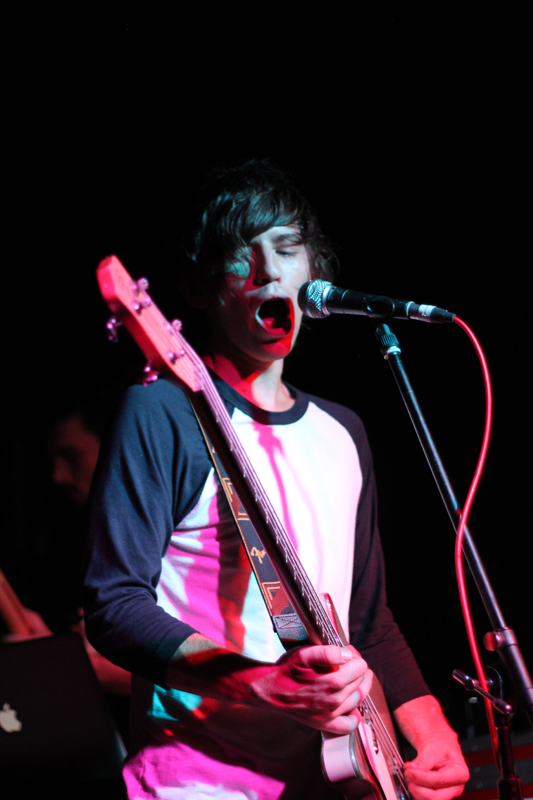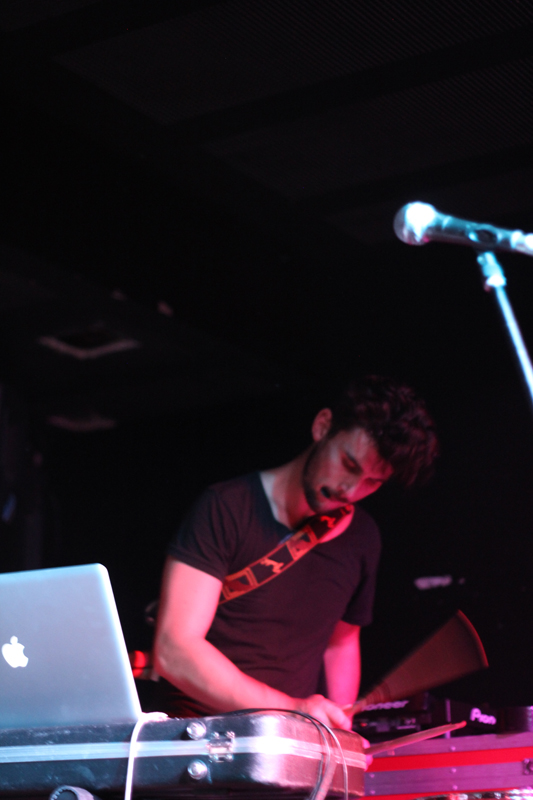 Today, James and I went to Mt Victoria — which is fair distance west of where we live, and around the Blue Mountains area. We planned to go bushwalking down Lawson's Long Alley. It was said to be 11km return, and would take approximately five hours. We were already thinking that we would beat the time, because that seemed very slow for a bushwalk unless it was very intense.
The beginning of the track was steep and downhill, until we reached a landing where there was a valley-like view. We noticed that there were residential areas around the track, with driveways leading up to people's houses. Very country-like and desolate. We followed the track, as it strayed from the road. It didn't seem that interesting, but we did reach some funny swampy areas and a very large log that we had to climb over. The log was a result of a tree falling down.
For a while, that was about as tiring as it got. We were eventually led back onto the road, and we didn't see any rocky tracks through the bush for a long while. Some cars passed us, and we passed farmland (some cows!) and houses. For a few kilometres we were just walking down a gravel road. It wasn't very exciting at all, but walking in the sun was good exercise.
We finally saw a closed gate up ahead, and already, wondered where to go and if we had gone the wrong way. As we walked up to the gate, a car pulled up on the other side and a middle-aged man got out of the car. We asked him if this was the way to Lawson's Long Alley, and he said we'd already reached the end of it. We were pretty surprised, because there wasn't much to it at all besides a gravel road. He pointed us in the direction of the campsite up the road, and said there were other tracks that would take us back to where we started.
Good, because I don't think we wanted to walk Lawson's Long Alley again. After checking websites, we had read things like, "Enjoy superb views and historical points of interest", but there really wasn't any view at all.
We ate some lunch at the campsite and then went on our way. We took a path called Lockyer's Pass, after asking some mountain bikers for the best route. We found that Lockyer's Pass was all uphill, and we had to take a few breaks along the way because we were so easily tired. Eventually we could keep a steady pace. It was really fun, even though there wasn't much to see in terms of views.
James and I eventually climbed a few rocks and caught some nice views of the trees and the valley but still, there really wasn't much to see.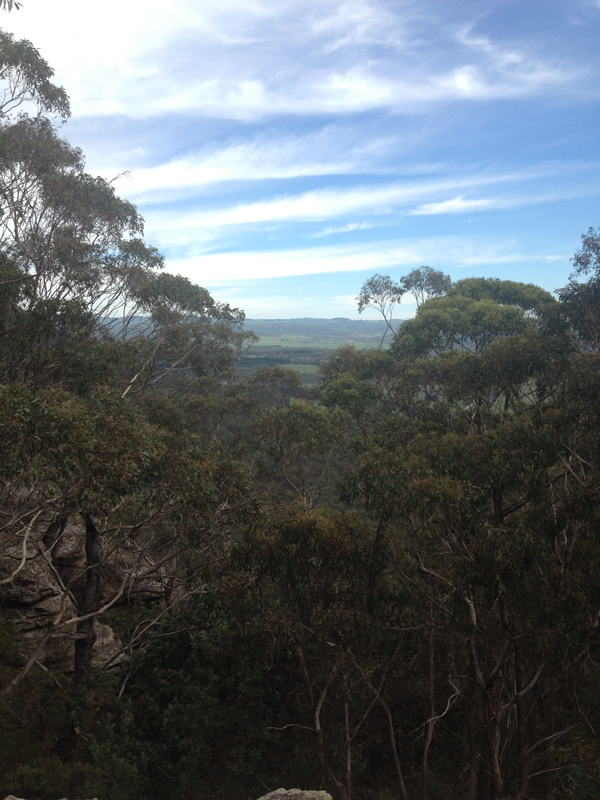 After a lot more going uphill, we finally made it to a road, then walked up that road and back to the car. It was a pretty disappointing trip, but the trek was still enjoyable. Next time hopefully we'll find a more interesting bushwalk trail.