🌅 Batemans Bay trip: Sunrises, sun, and a tonne of trails
Back in January, Nick and I took the opportunity to go away for a couple of days as there was a public holiday for Australia Day. Since we're still in a situation where we cannot travel internationally and are limited in where we can travel interstate, we planned this trip rather quickly. We weren't too keen on heading out to the mountains or up north, so we decided to take a trip down south since we hadn't explored much of that area.
We decided to go to Batemans Bay, which is about four hours south. Going down the south coast seemed like a nice change, and neither Nick or myself had been there.
On our way, we planned to stop in Bulli and visit Timber Mill Cafe, an open cafe which was in a community space that also had a shop and an art gallery. It was quite a hot day (well, the whole weekend was hot!), and we'd been to the gym before we left, so we were both hungry and thirsty. I don't drive often and usually Nick prefers to drive, while I prefer to be in the passenger seat, but I drove to the cafe this time. It was good to get used to driving again – even though I used to drive almost every day when I lived in the suburbs, I haven't driven a lot in the past few years, and I definitely don't want to panic and get anxious every time I get in the driver's seat simply because I don't drive enough.
I got avocado on toast at the cafe, which was seasoned with some chilli oil and some nori flakes. It was a nice touch! I got an iced coffee, which I did my best to preserve until we had completed more of our trip. You have to plan those toilet breaks!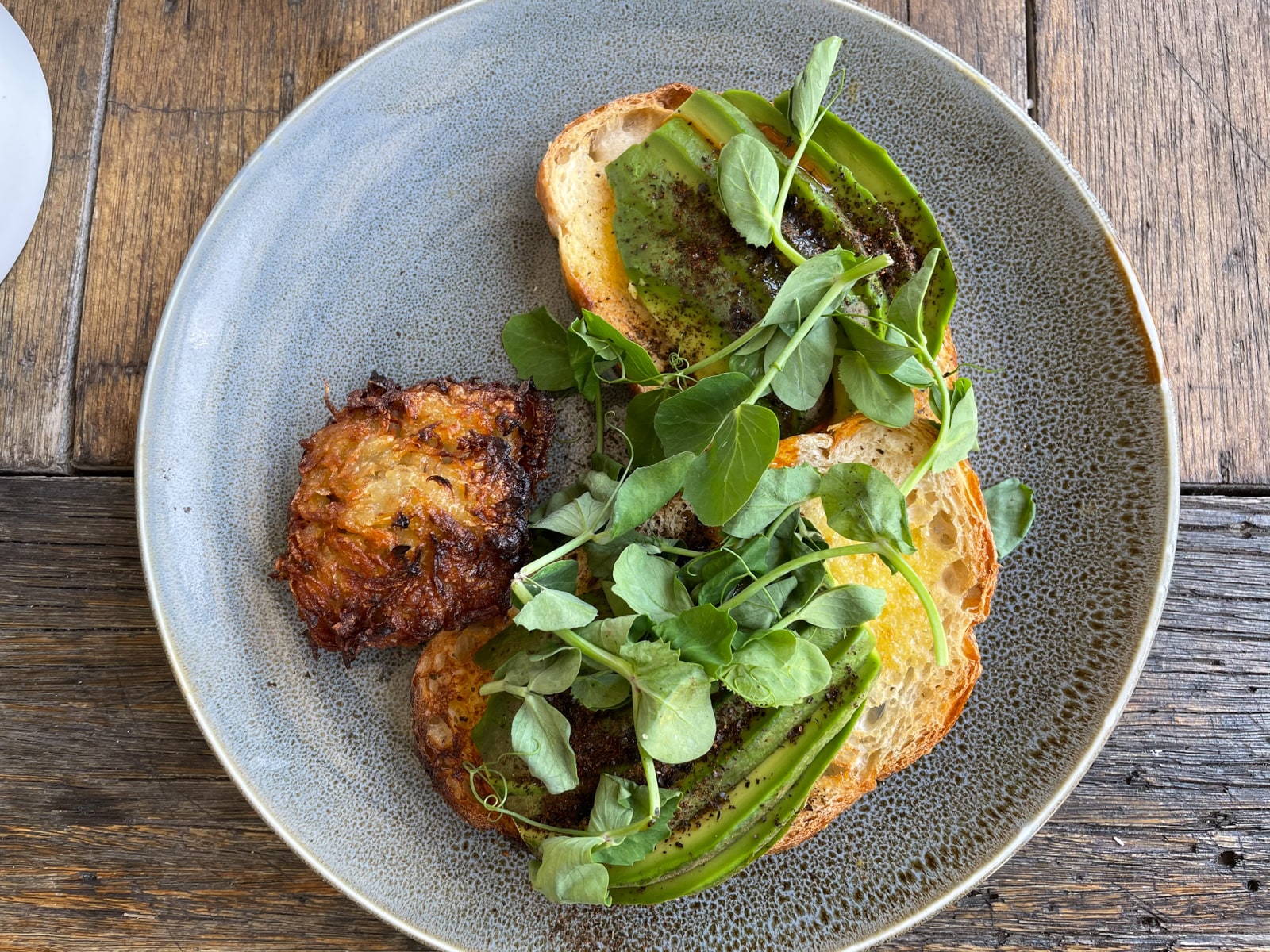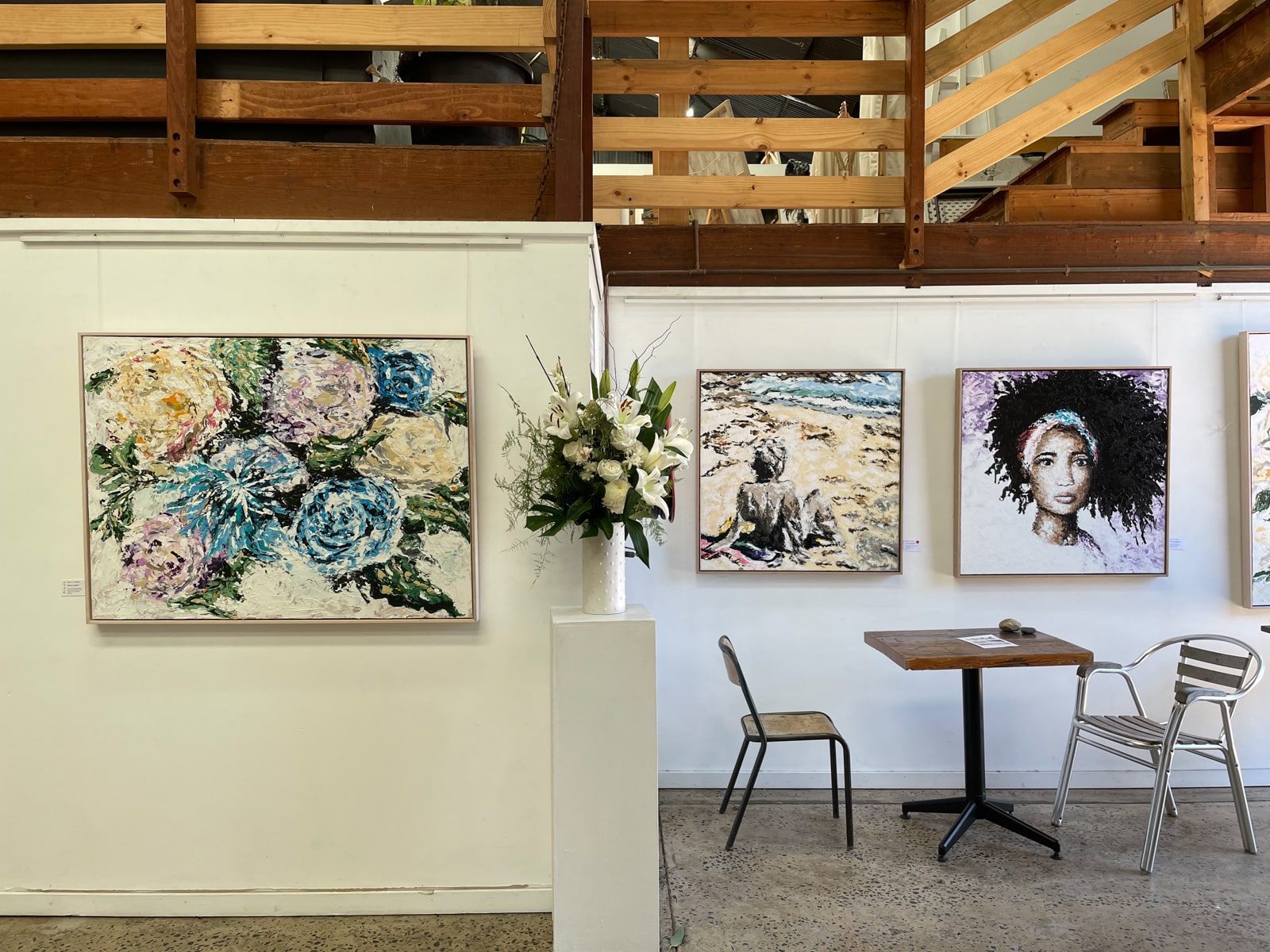 By the time we arrived at our accommodation, we were pretty tired and had arrived a couple of hours after we planned to arrive. We had experienced a lot of traffic on our way out of Sydney and as I drove to the cafe – what was supposed to take an hour or so, took more like two. 😓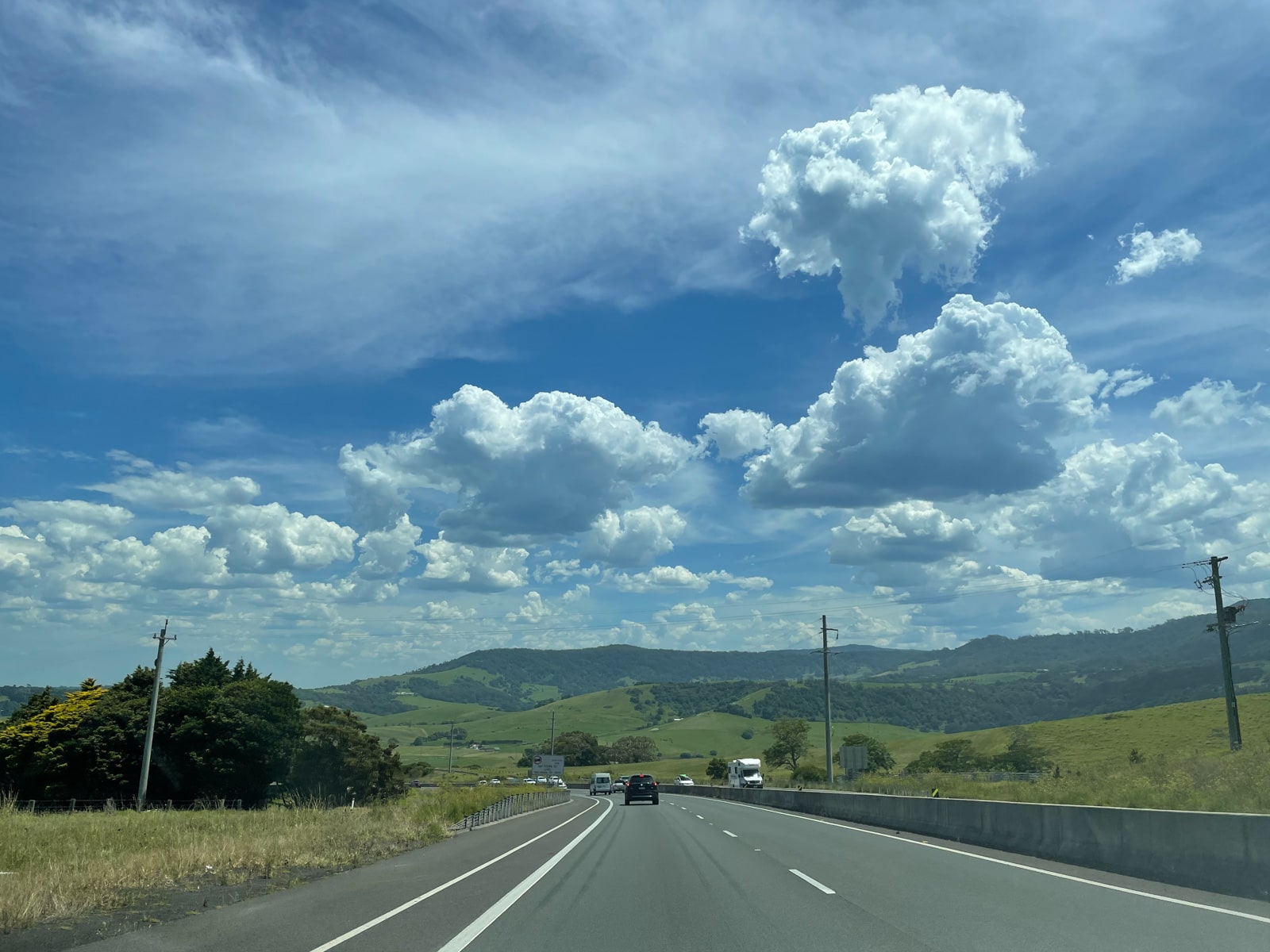 We did get there before reception closed, and the lady showed us around our room and even offered us to stay another night, free of charge, since we were leaving on a public holiday and they wouldn't have any cleaners in, nor any new guests. We didn't take up the offer since we had to be at work the next day. It would have been very lovely to stay another night, though, especially when we saw how lovely the place was!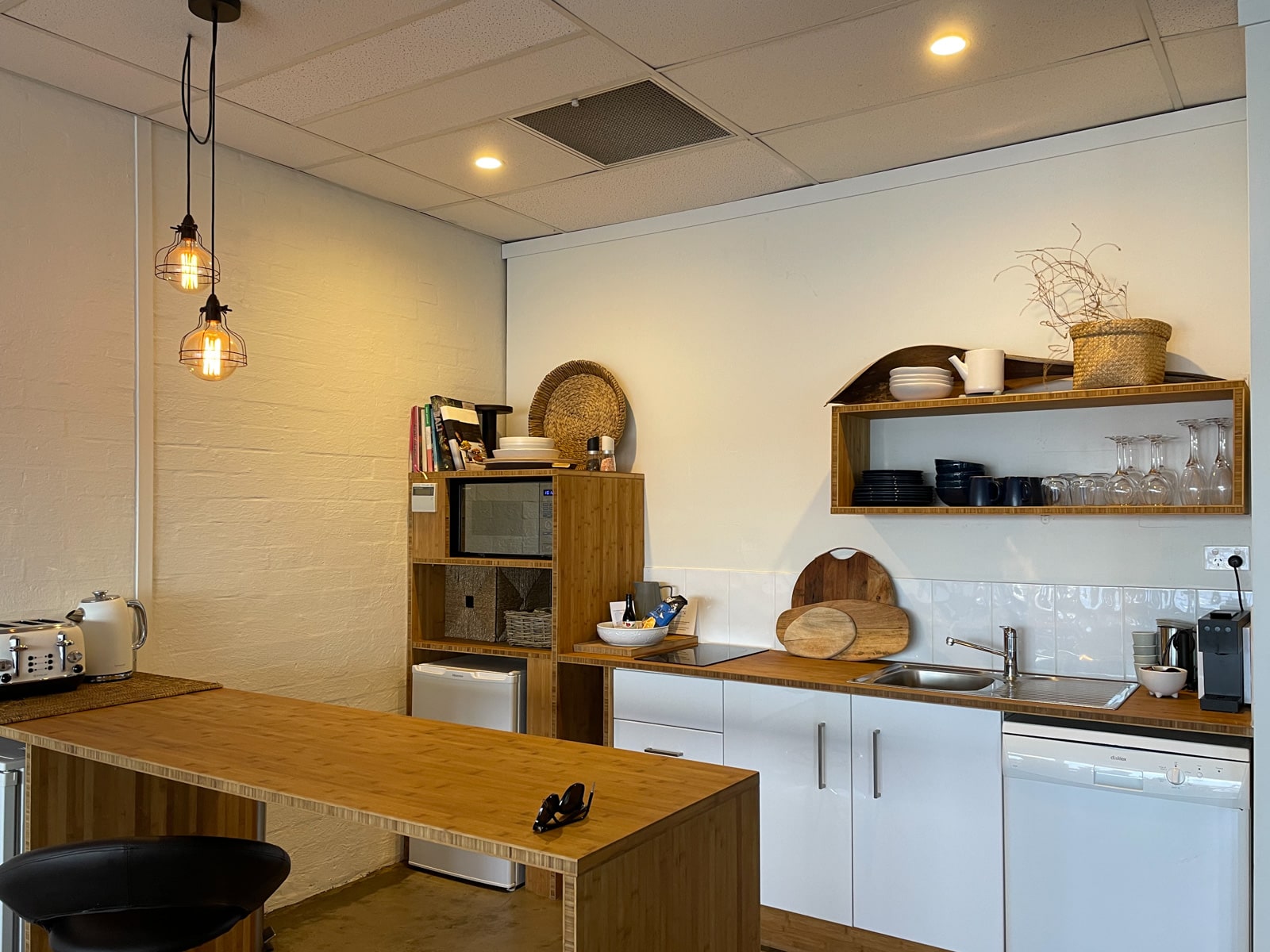 Although pricey, the accommodation was worth the money. We had a place with two bedrooms (obviously we only used one!), a large kitchen, a living area, and a huge bath that was in a large separate room from the toilet and shower. The whole space looked like it was previously an office space that was refurbished. There was a downstairs common area with a pool table and some bikes and seating, which was shared between the people staying downstairs and in the loft. We were in the loft – we didn't really use the common area though.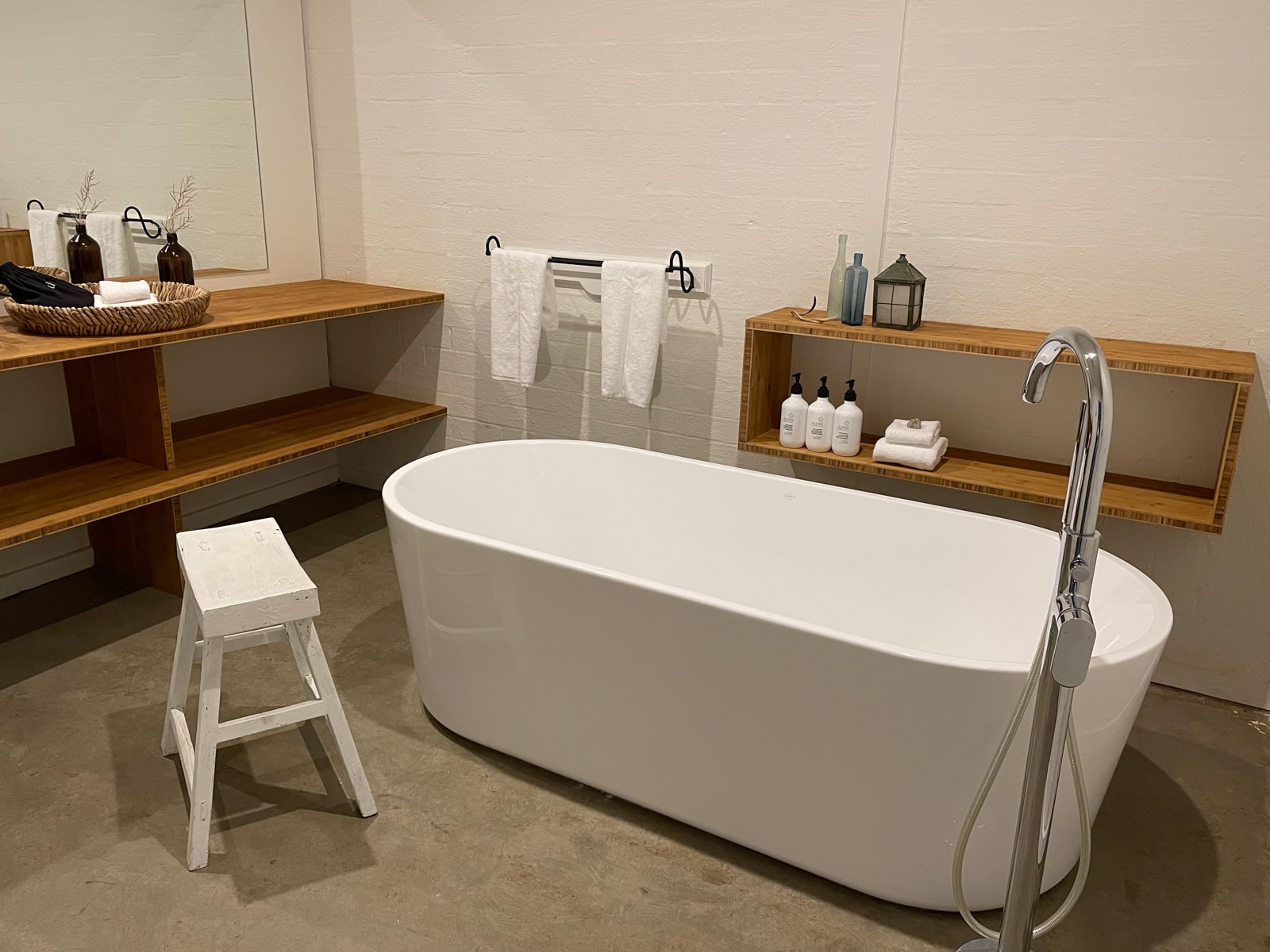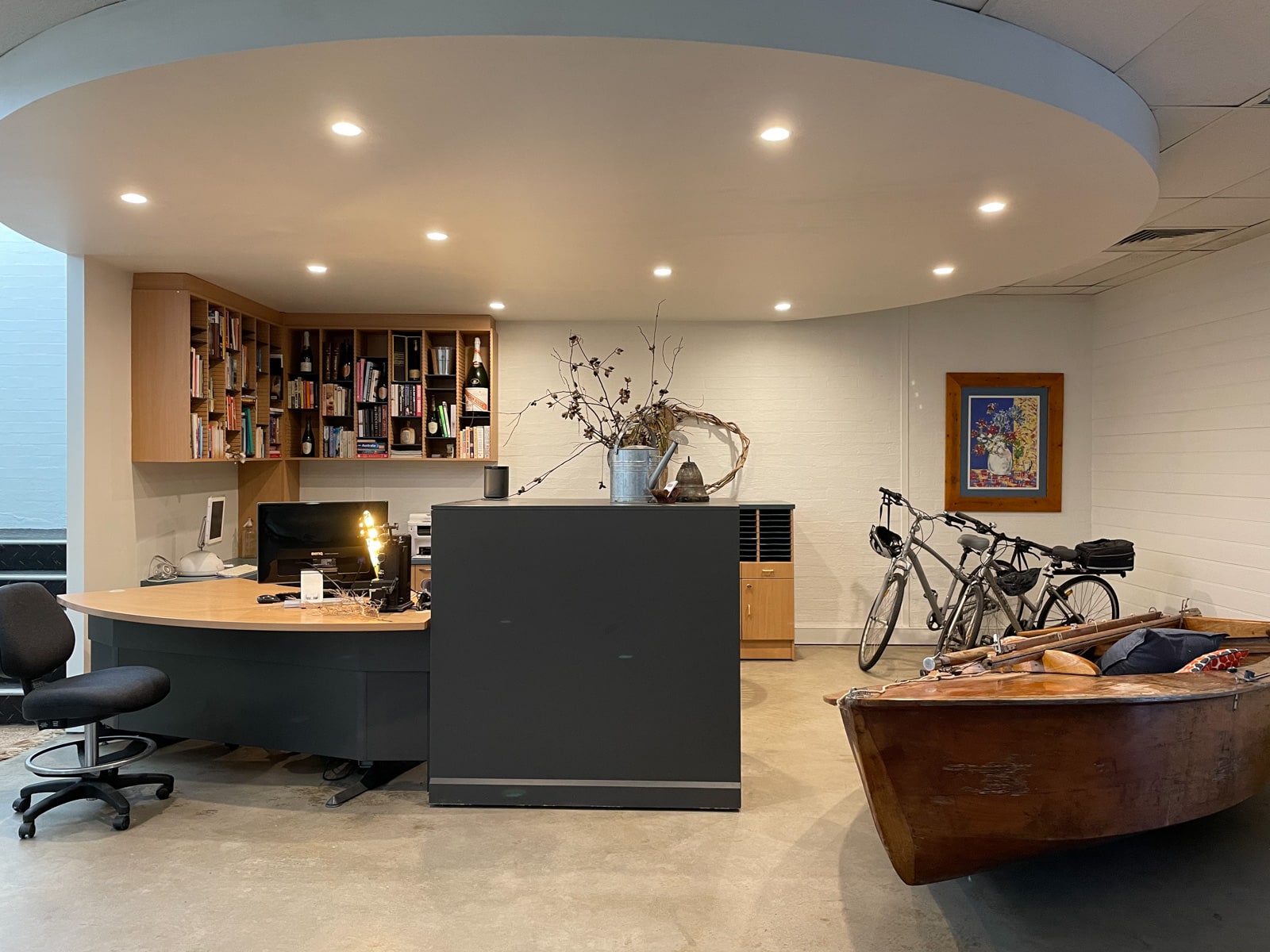 That evening we went for a walk along the promenade and just hung out in our accomodation for a bit. We walked around the town centre and ate fish and chips at a fish and chip shop by the water. It seemed quite popular. It looked like many eateries required a reservation, so we made a reservation at a pizza place for the next evening.
The next day I planned for us to do a couple of trails in the national parks in the area. I was pretty keen and we left really early – knowing that it was a very hot day and that it would be unpleasant to be outside in the heat for too long, especially in the middle of the day. We hoped to head out early, and then come back for brunch.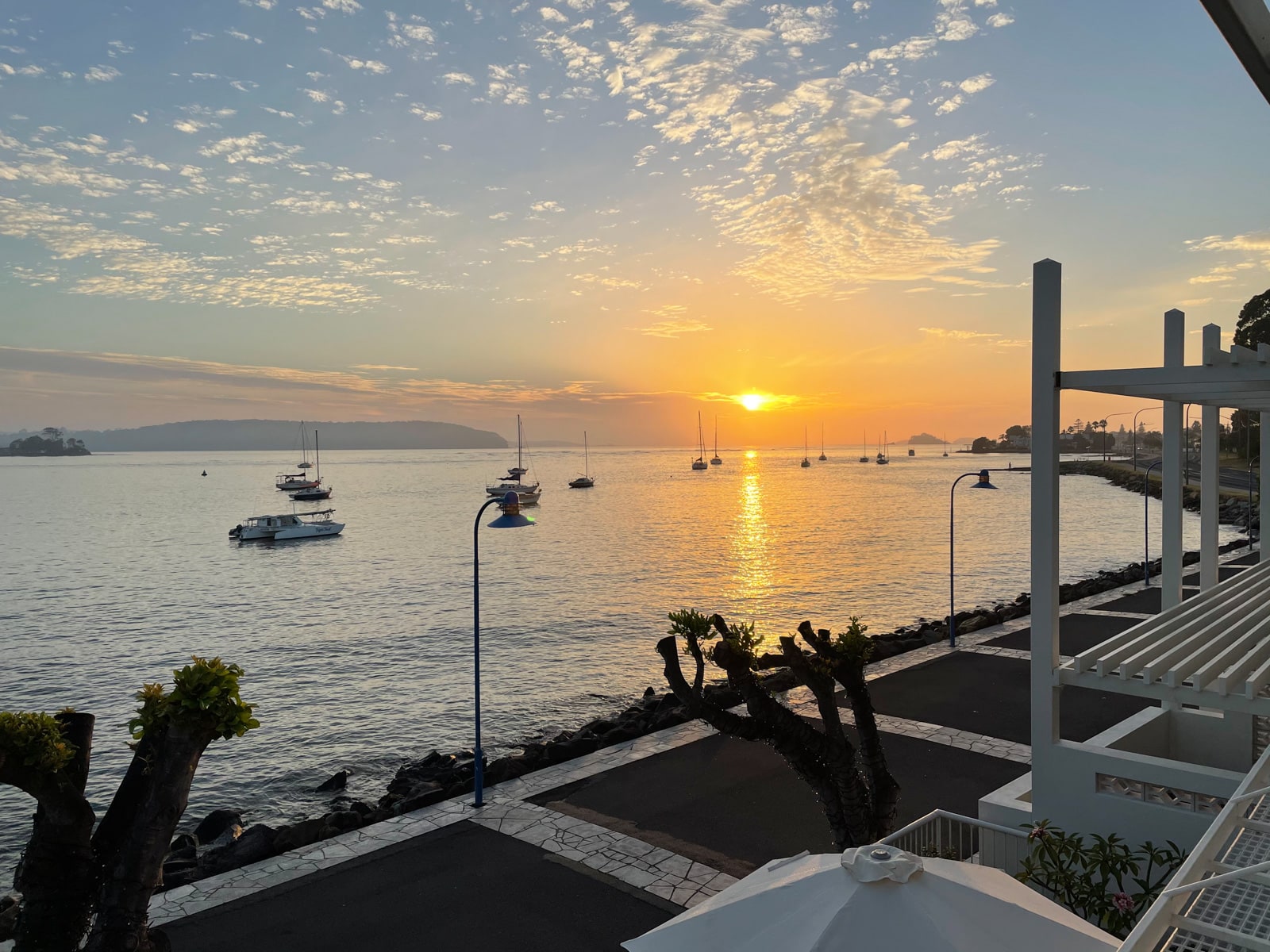 I had been looking on our national parks site for some trails to do that weren't too intense. Murramarang National Park seemed like a good option, but I was more interested in the trails in Meroo National Park. Unfortunately, following a 40-minute drive, and doing a small trail that was supposed to have a lookout, we discovered that the national park was not well kept. We had to weave through a fair few spiderwebs and long grass. The beach and a more open trail was as good as it got – there was supposed to be a lookout, but we never found it. 😩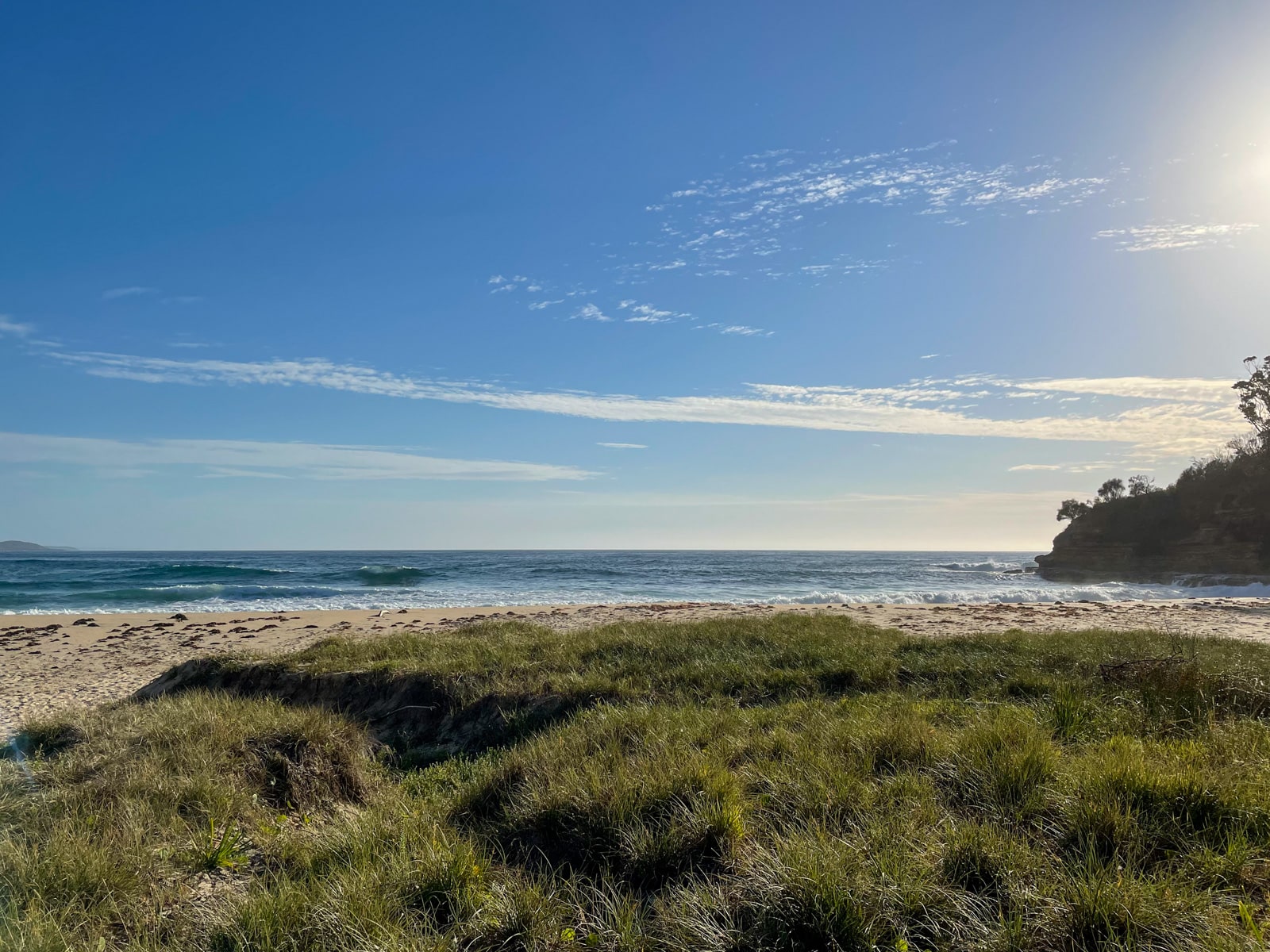 A lot of the path was destroyed by fallen trees. I think we realised the true effect of the bushfires that occurred in Australia a year ago. There were a lot of trees, but it wasn't lush like a forest. The trees provided enough shade, but it was easy to see the sun through them. The trunks of trees were totally blackened, but some new growth was still visible.
There was some signage that showed that there was a toilet at the beginning of the track, but it looks like the fires had been so bad that the toilet must have burned down in the blaze.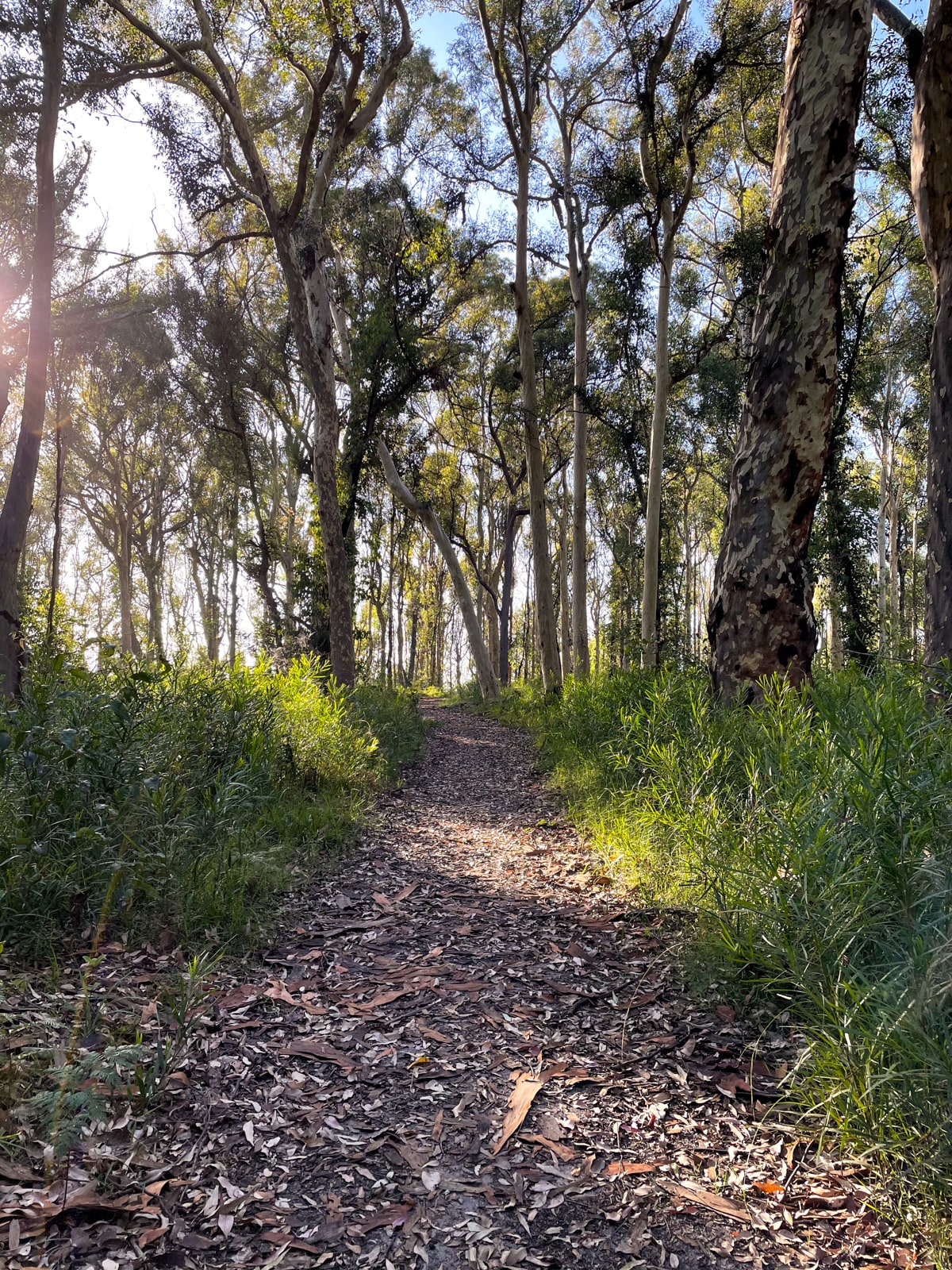 The next trail we tried seemed more promising, because it wasn't as covered in long grass. I was hoping it would lead onto the next trail I had in mind, which would go around a pond/swamp and make a return trip of a comfortable three kilometres. But unfortunately, it was not well travelled, and it didn't look like anyone had walked the path in months and months. Although it was almost 10:00am at this time, it was starting to get quite warm, and this next trail did not look like a lot of fun. As well as barely having semblance of a path, there was no shade, so the sun would be directly on us.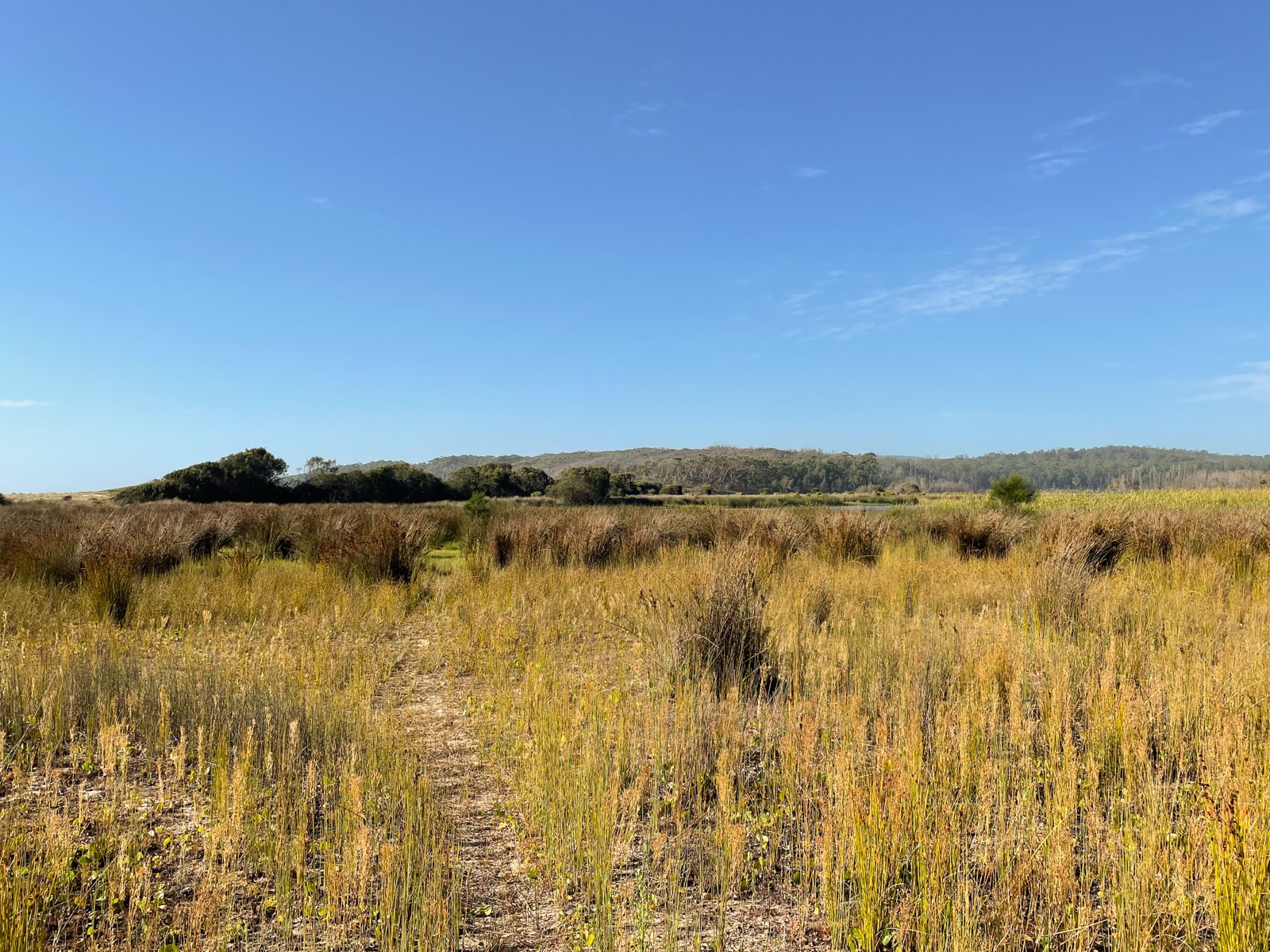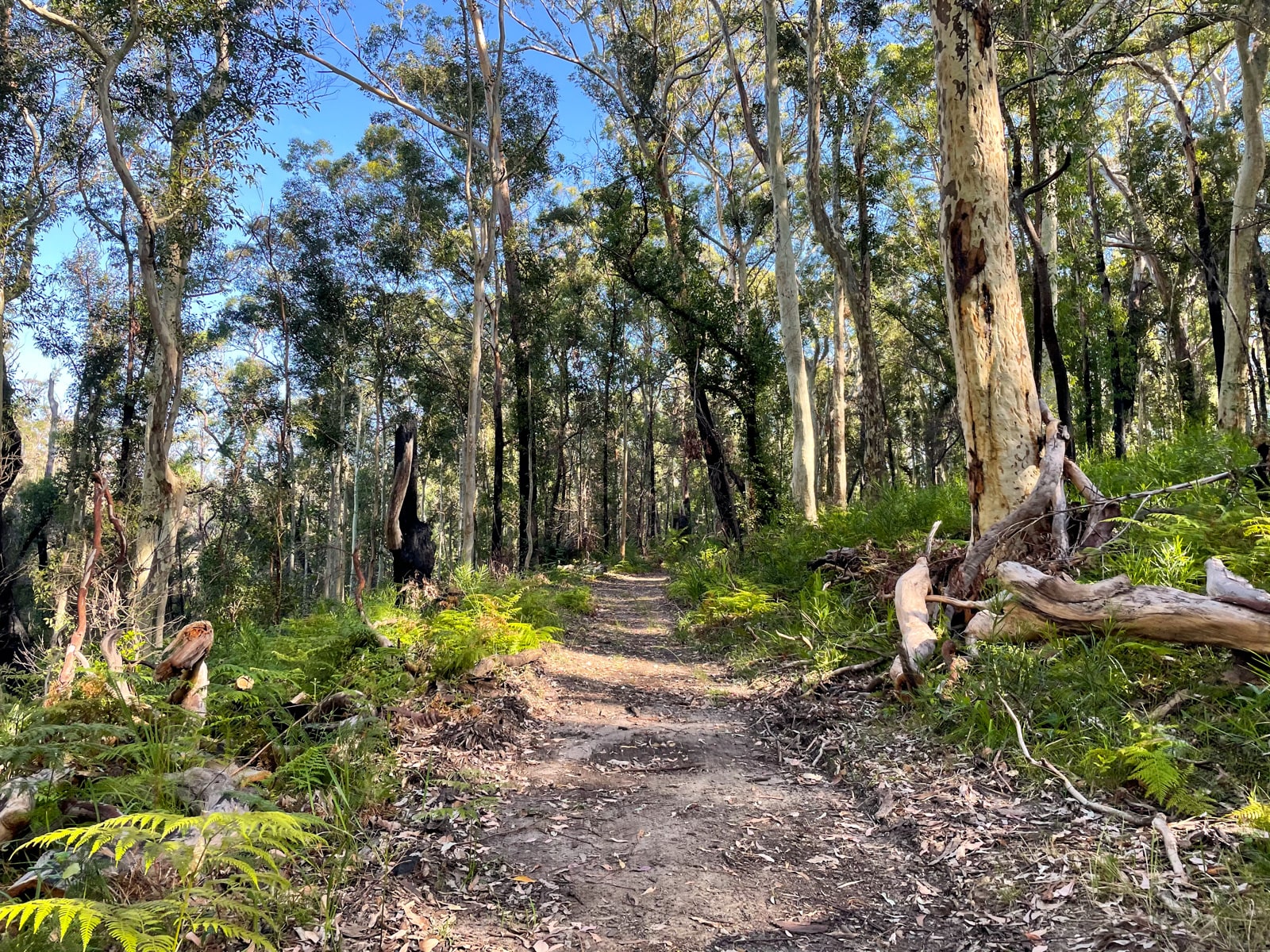 We made the decision to head back and check out Murramarang National Park instead. As we headed in and paid for the $8 entry fee at a parking meter, Nick pointed out that the entry fee suggested that we should have come to this park in the first place. The roads were well marked, the signage was sufficient, and it looked well kept.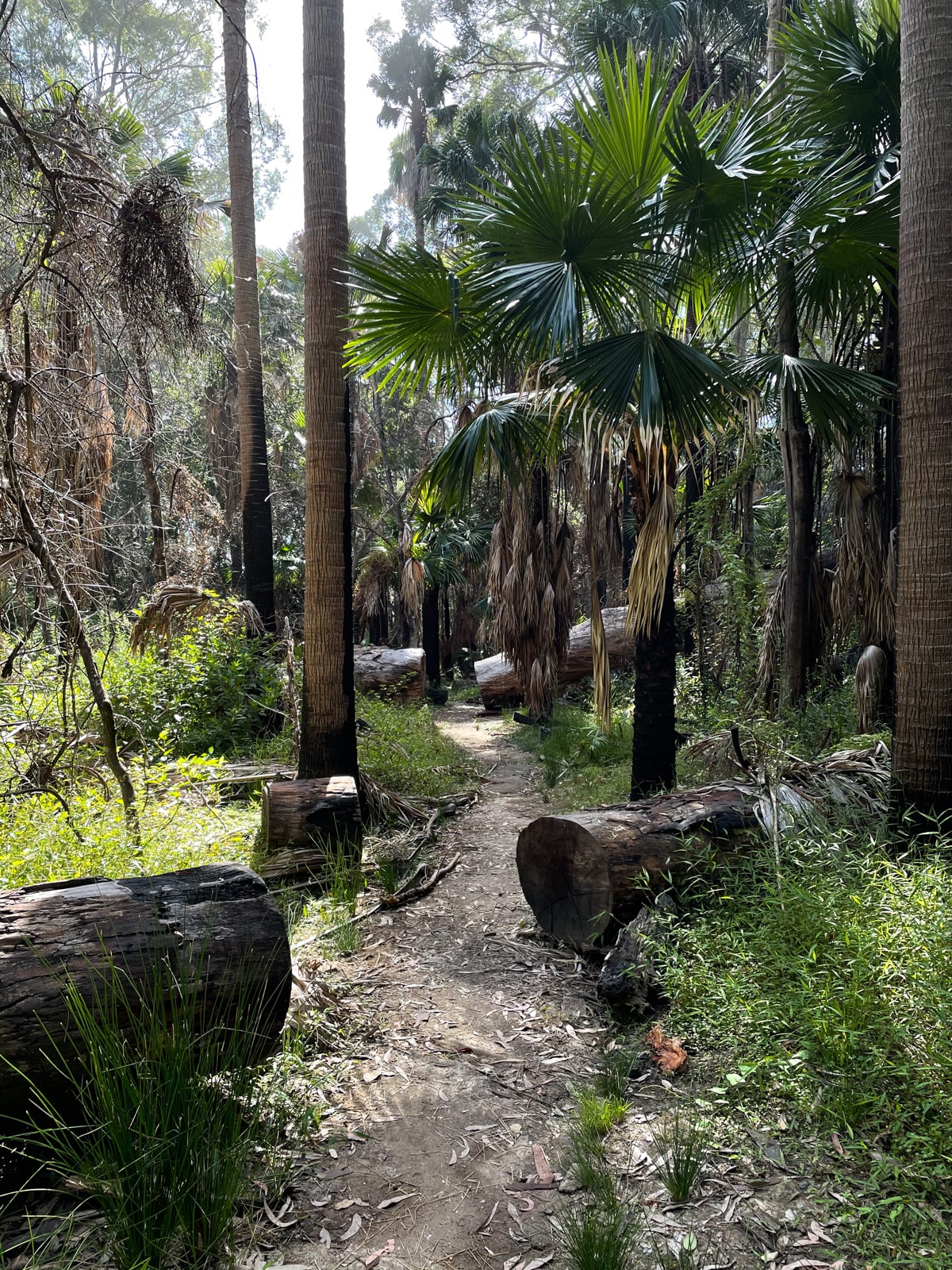 We did the rainforest trail, which was a short trail through a small rainforest that was well signposted. It was a bit of a detour for a small trail that went down to the beach. By the time we got to the beach, we saw a lot of people hanging out there.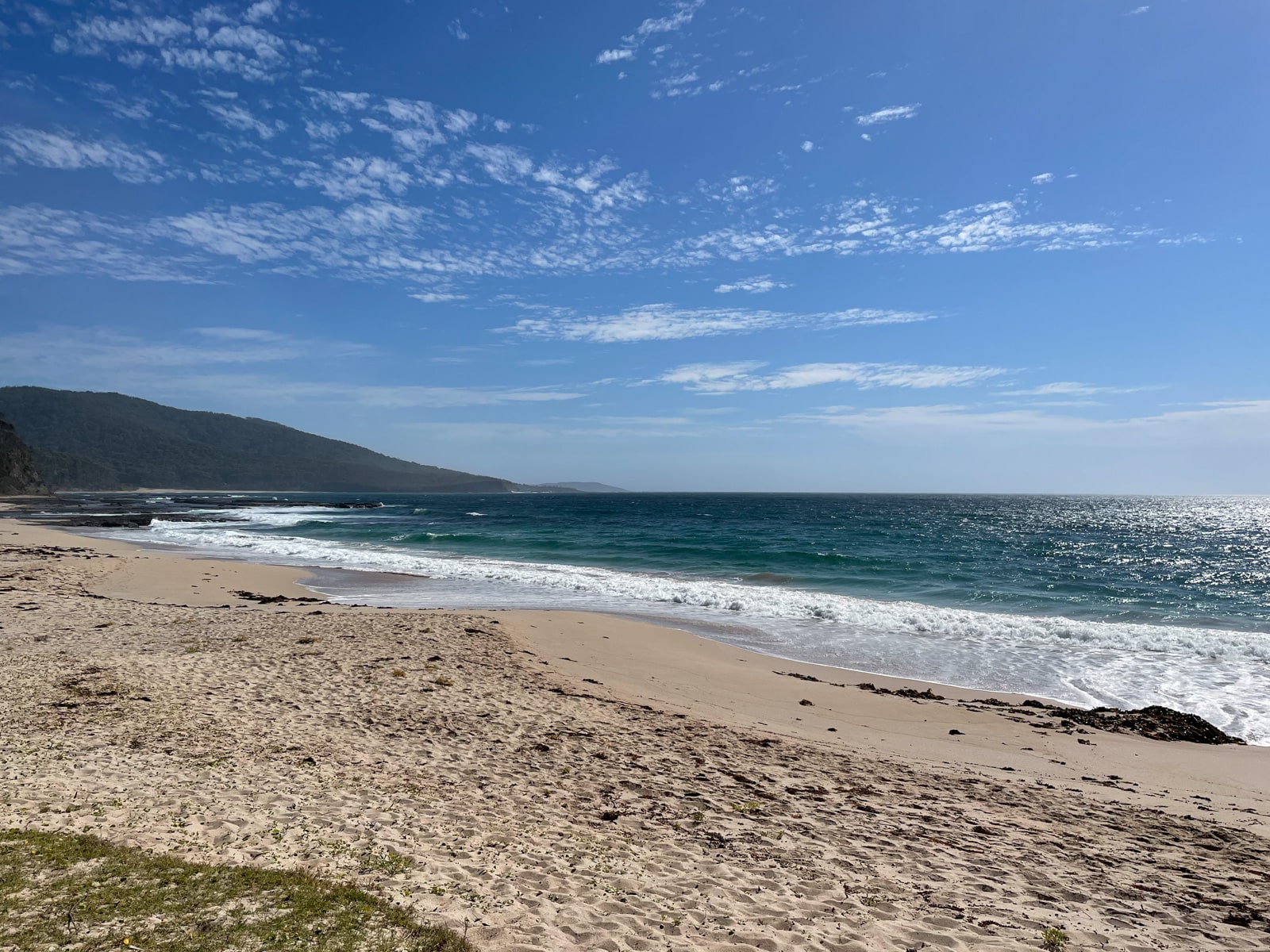 There was another trail further down the beach (which would no doubt be better than the experience we had at Meroo National Park!) but we were getting hungry, so we chose to drive back to the city centre and get brunch at a place called Crumb Cafe.
We went for a drive to Burrewarra Point. If I remember correctly, I think I found it on the map, and knew there was a short walk through some banksia, and a lightstation. It was only about 1.5km to walk, and even though there was a bit of soft sand at the beginning of the trail (that went into my shoes a little), we spotted an old bunker, and a viewing platform, and even an echidna!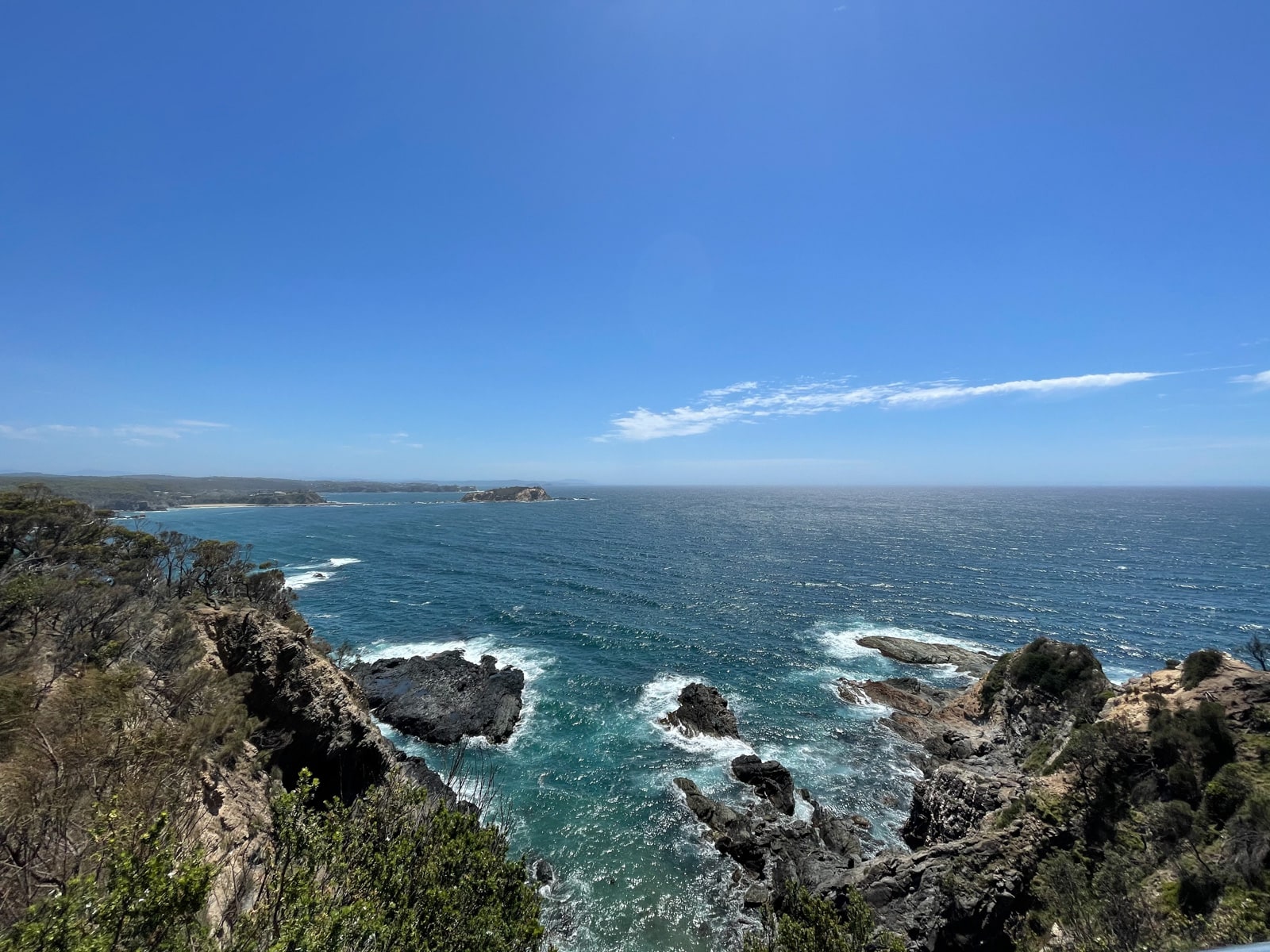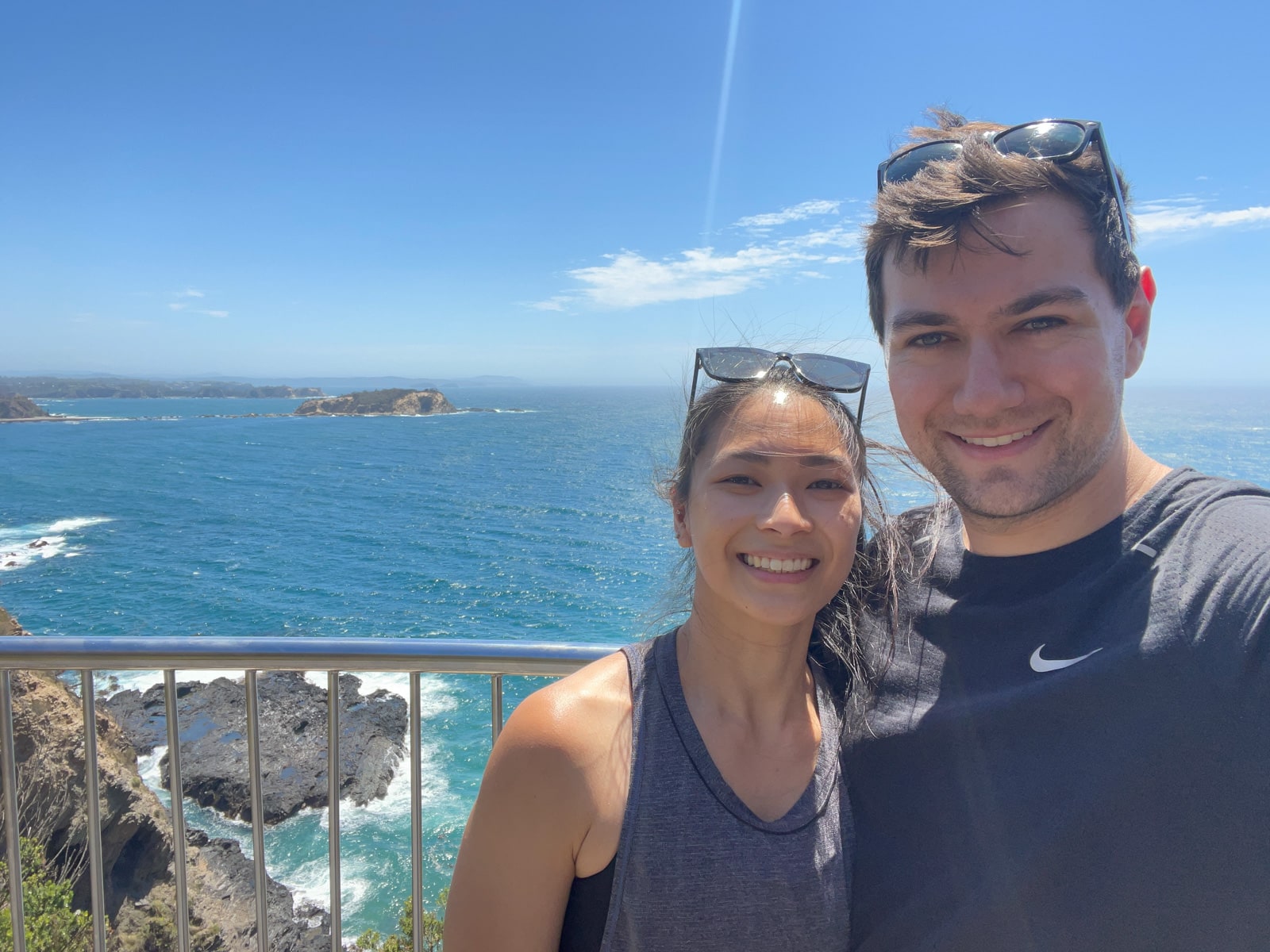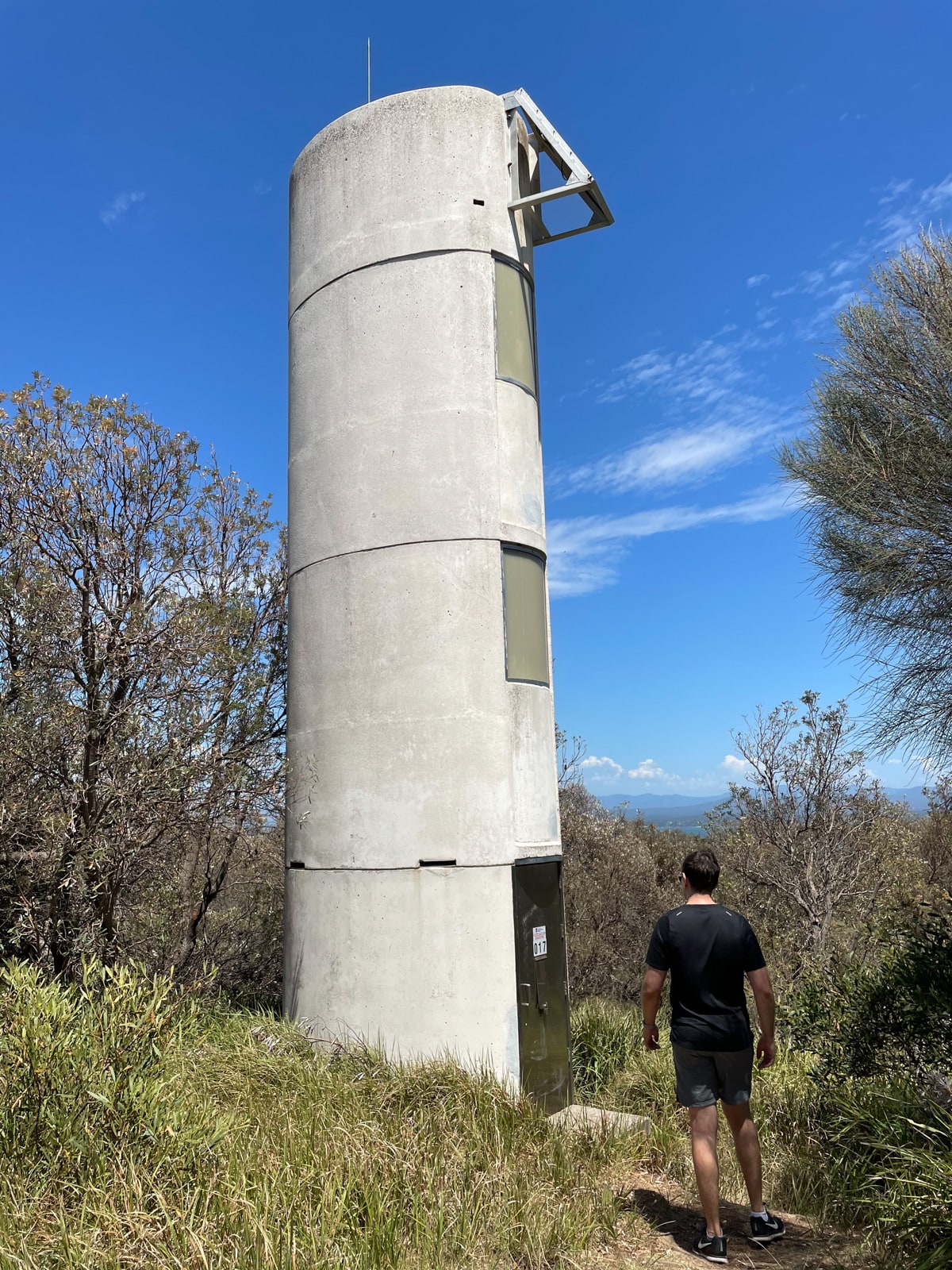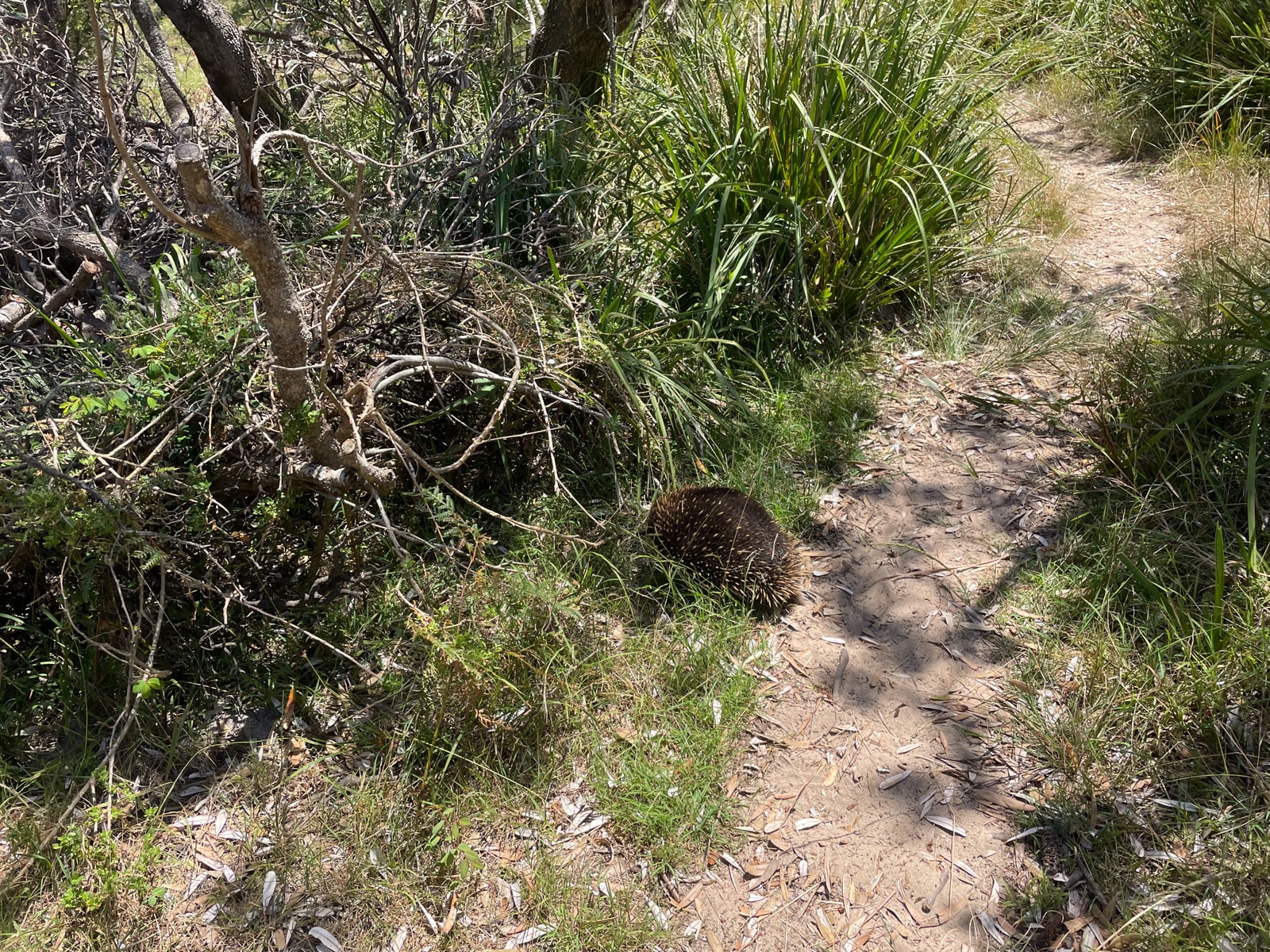 After a bit of wandering – thanks to my uncontrollable curiosity on nature trails – we found a cliff with some wonderful views. These photos definitely don't do the actual view any justice. This definitely felt a little more worthwhile than what we'd seen earlier that day. 😅 I really live for the spots that are off the beaten track (literally), the stuff that isn't signposted, and I really somewhat live for breaking the rules a little and being adventurous, finding vantage points and incredible views that no one would really think of following the strange paths to.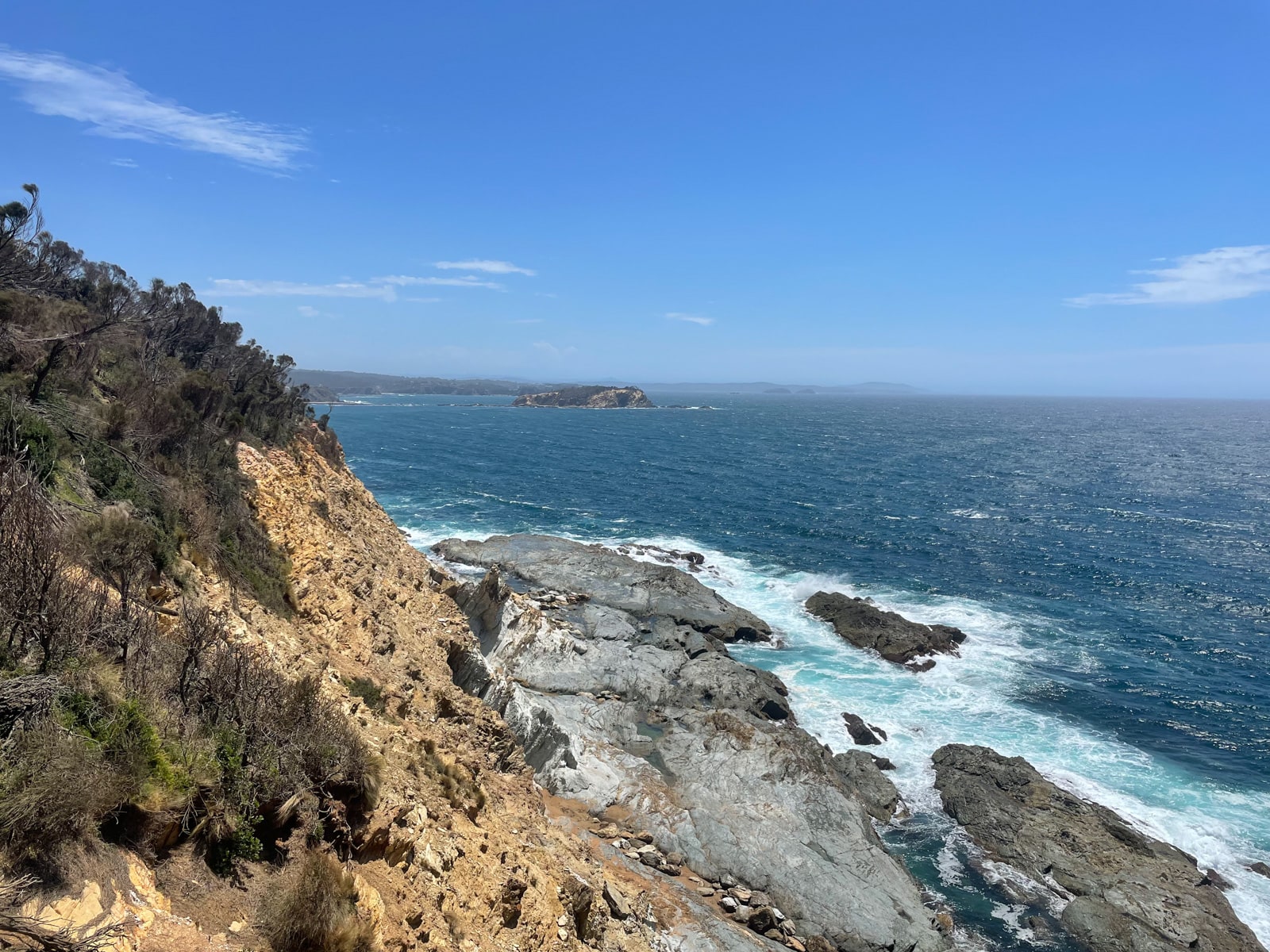 Nick doesn't dig it as much. I get it, though – there is an element of danger and uncertainty, and in this kind of climate and terrain, it seems risky. I also know that he bores of the "same-looking" and somewhat repetitive nature trails after a while. But I sort of live for the endurance of them. It really is a bit like the journey mattering more than the destination… but also that sometimes, I set expectations that the destination is not always great. Sometimes it's underwhelming.
This one wasn't, though. I do genuinely think that Nick can get bothered by my perseverance towards these kinds of hikes/trails, because the view is not often "worth it", and when it's not, I have an even greater thirst for adventure.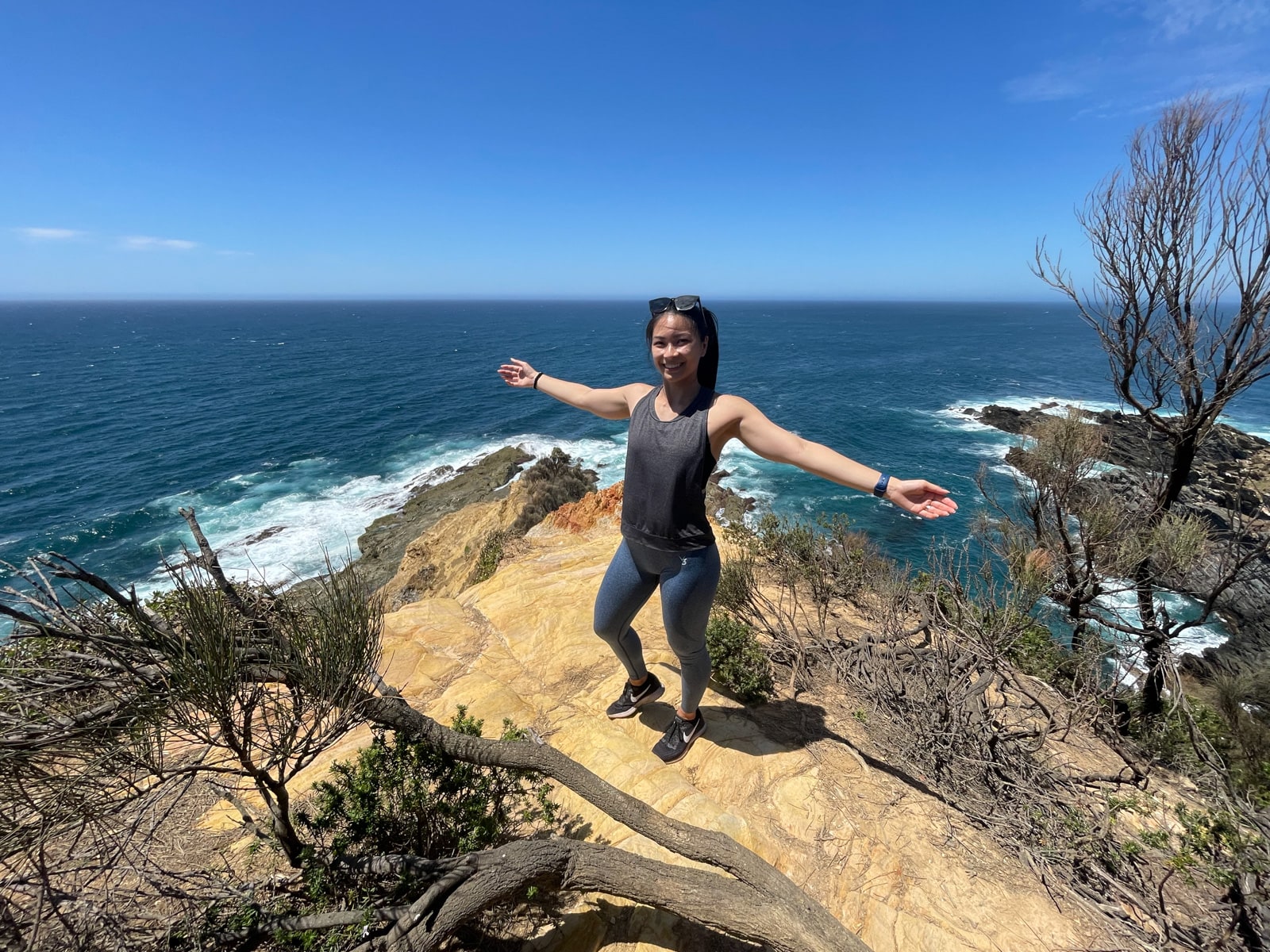 We went to Cullendulla Creek Nature Reserve next. It was something that was just across the bay, but that I wanted to check out before we left. At this point the car was really struggling in the heat. I didn't even realise it was close to 39ºC. 🥵 We stopped to get a Coke No Sugar at a convenience store and then finished the afternoon with the Mangrove Walk at the nature reserve. It did involve walking along a boardwalk and being exposed to more sun at a small beach, but we did see some colonies of little hermit crabs.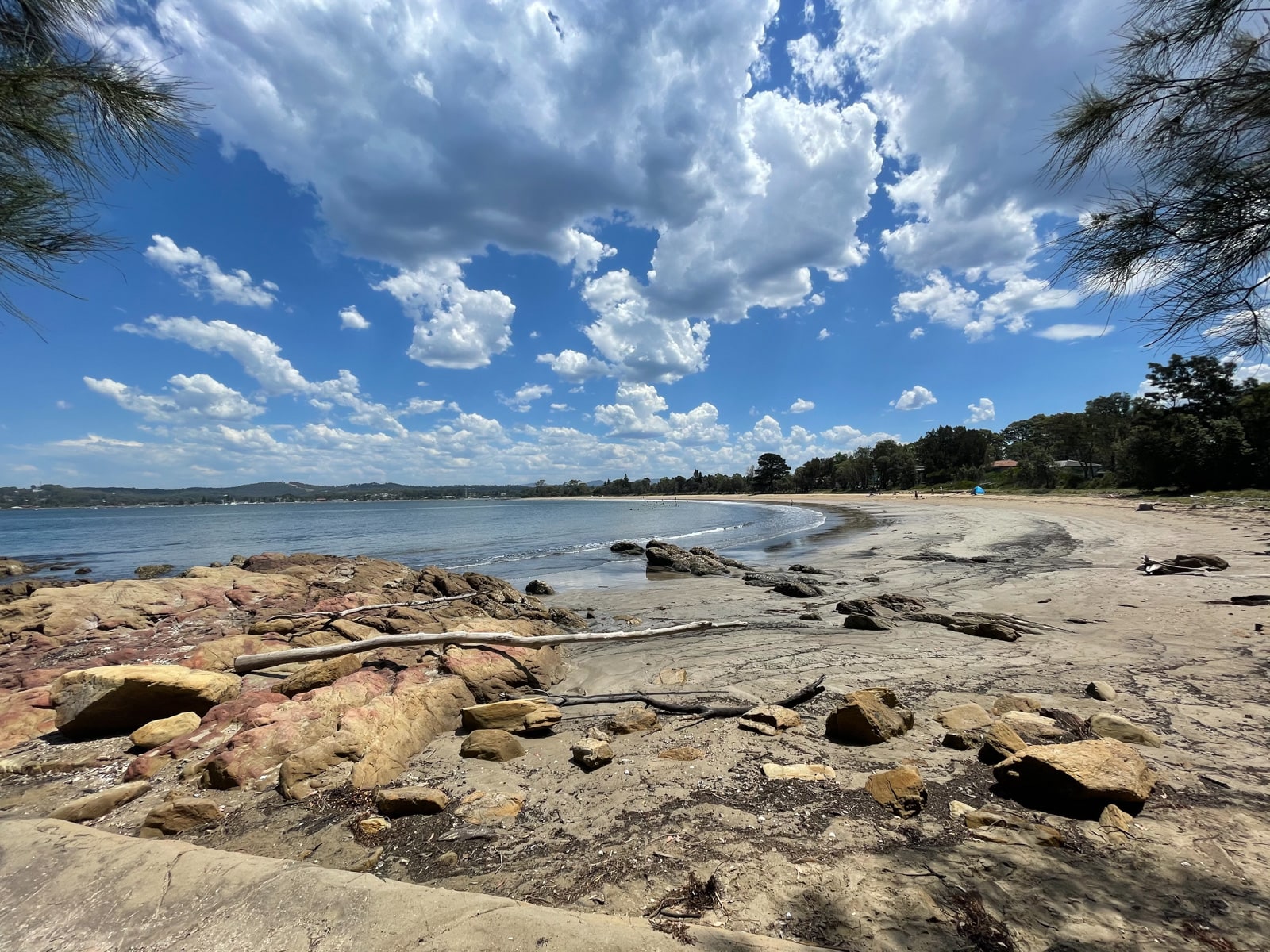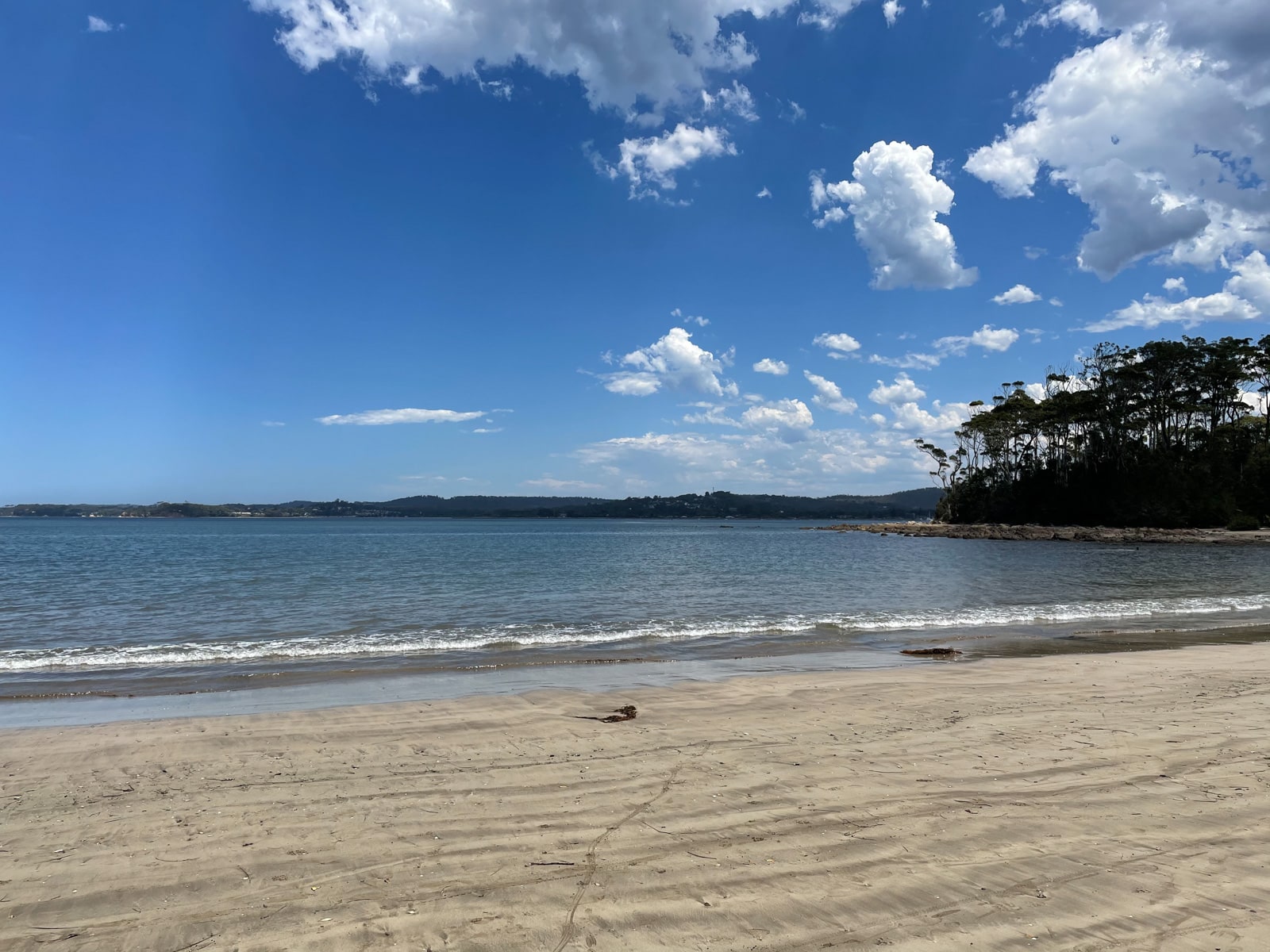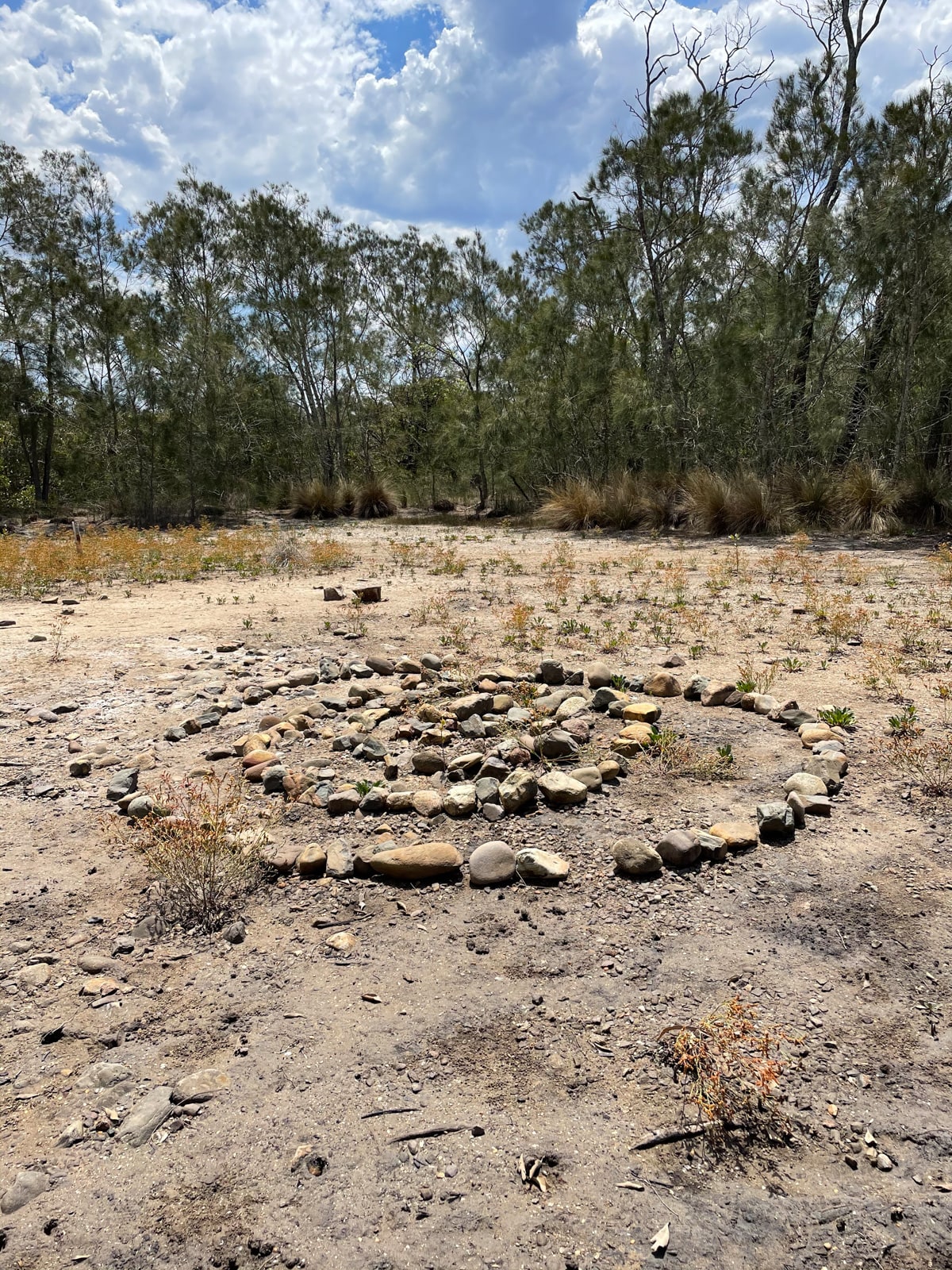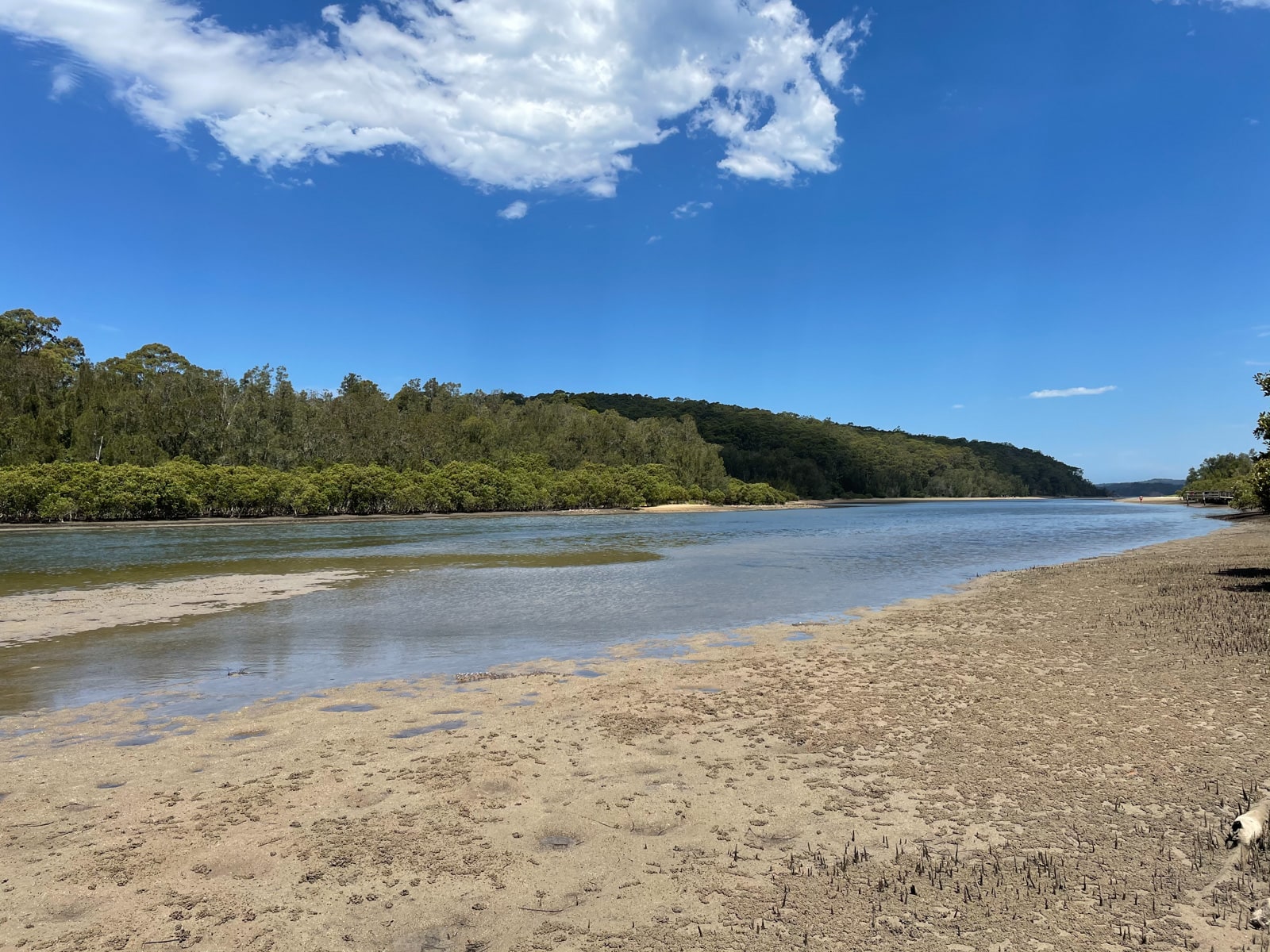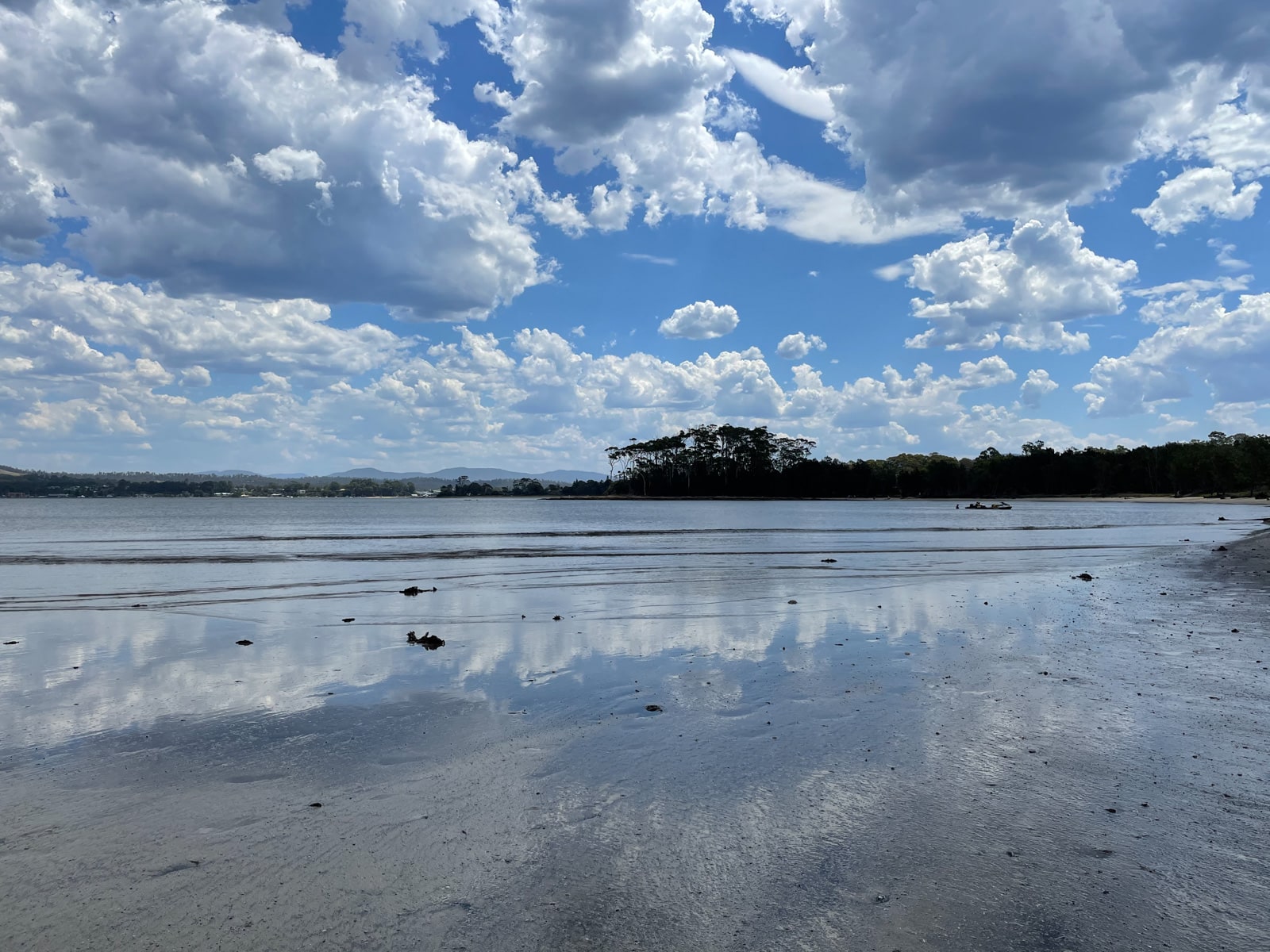 Eventually we were back at our hotel and I washed my hair and took a bath. I really lay there for a while just zoning out while listening to music. Then I took some time out to stretch. There was so much space in the hotel room that I was enjoying it as much as I could!
For dinner we went to the pizza place called Sam's Pizza on the Waterfront, at which we'd made a reservation. Nick ordered a pizza and I ordered a herb oil based pasta. I love those simple pastas a lot! We ended up getting one free drink each because our food orders somehow got misplaced. We still enjoyed all of our time there. 😊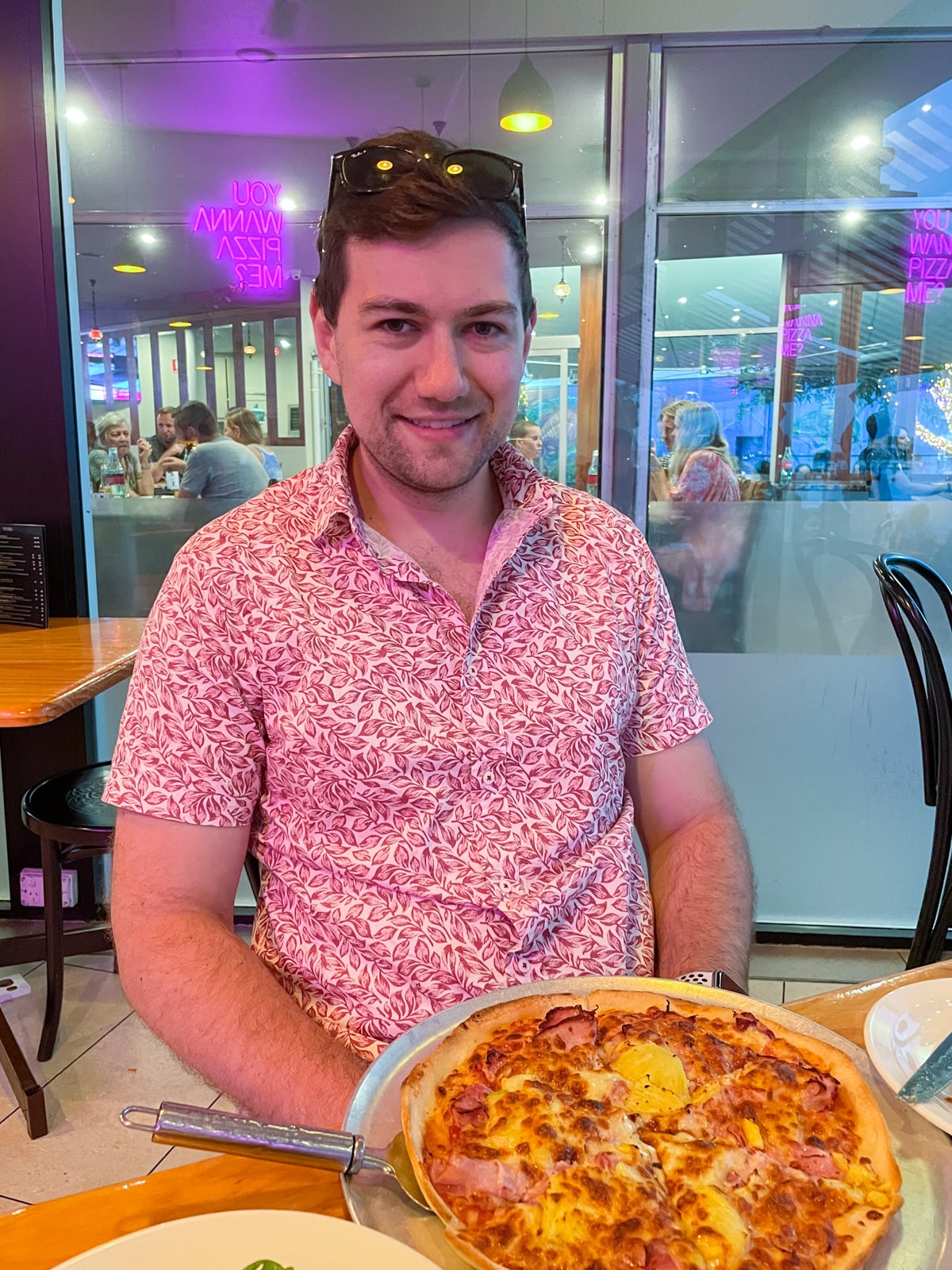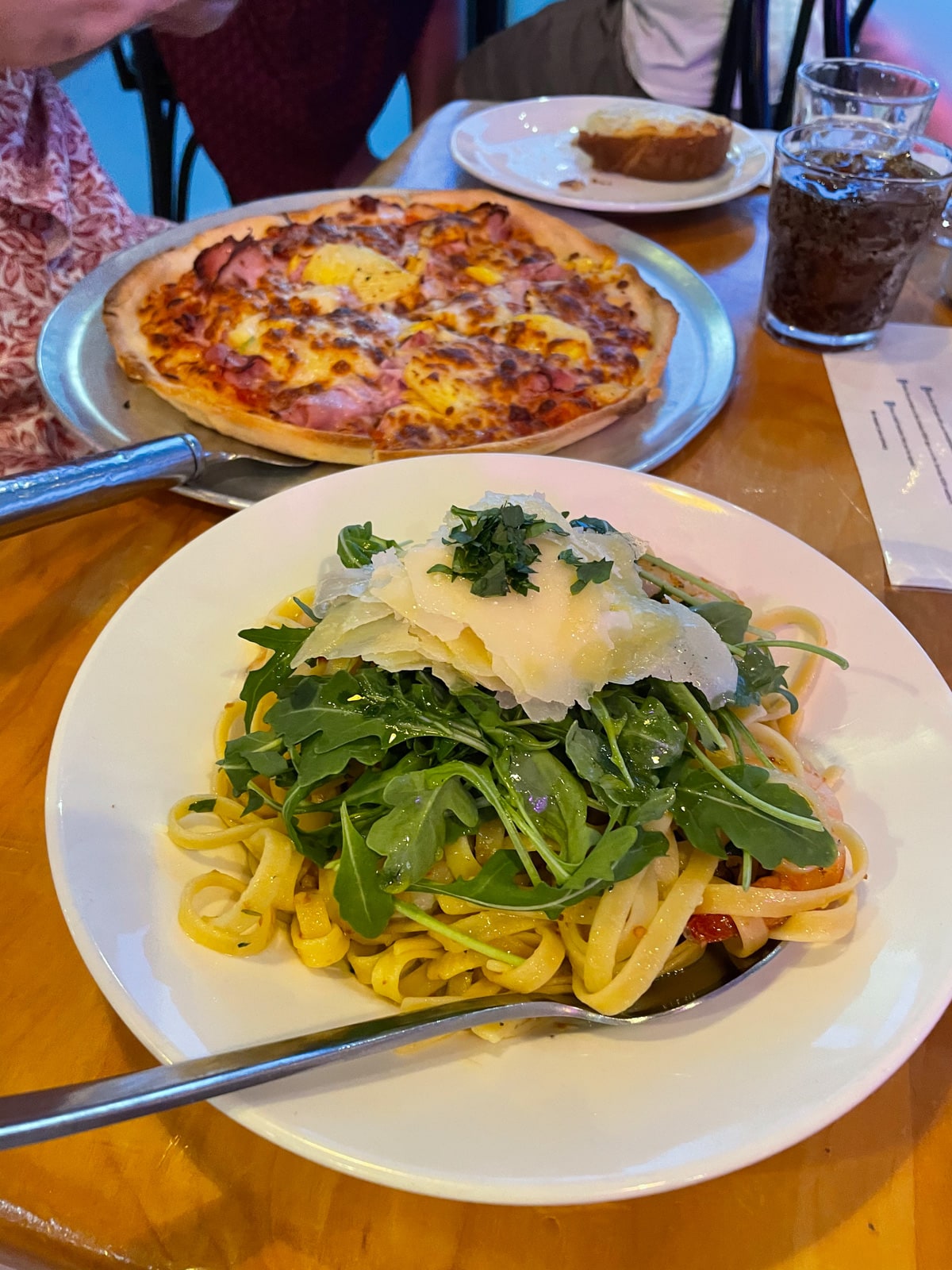 The next morning we made our way home rather early. We planned to stop in the town of Ulladulla, just under an hour away. I chose to drive there so at least I could get used to driving again! We parked the car in an underground carpark to keep it as cool as possible, and then had breakfast at a cafe. I got the "smooshed avo" and it really looked like there was an entire garden on my avocado toast, haha.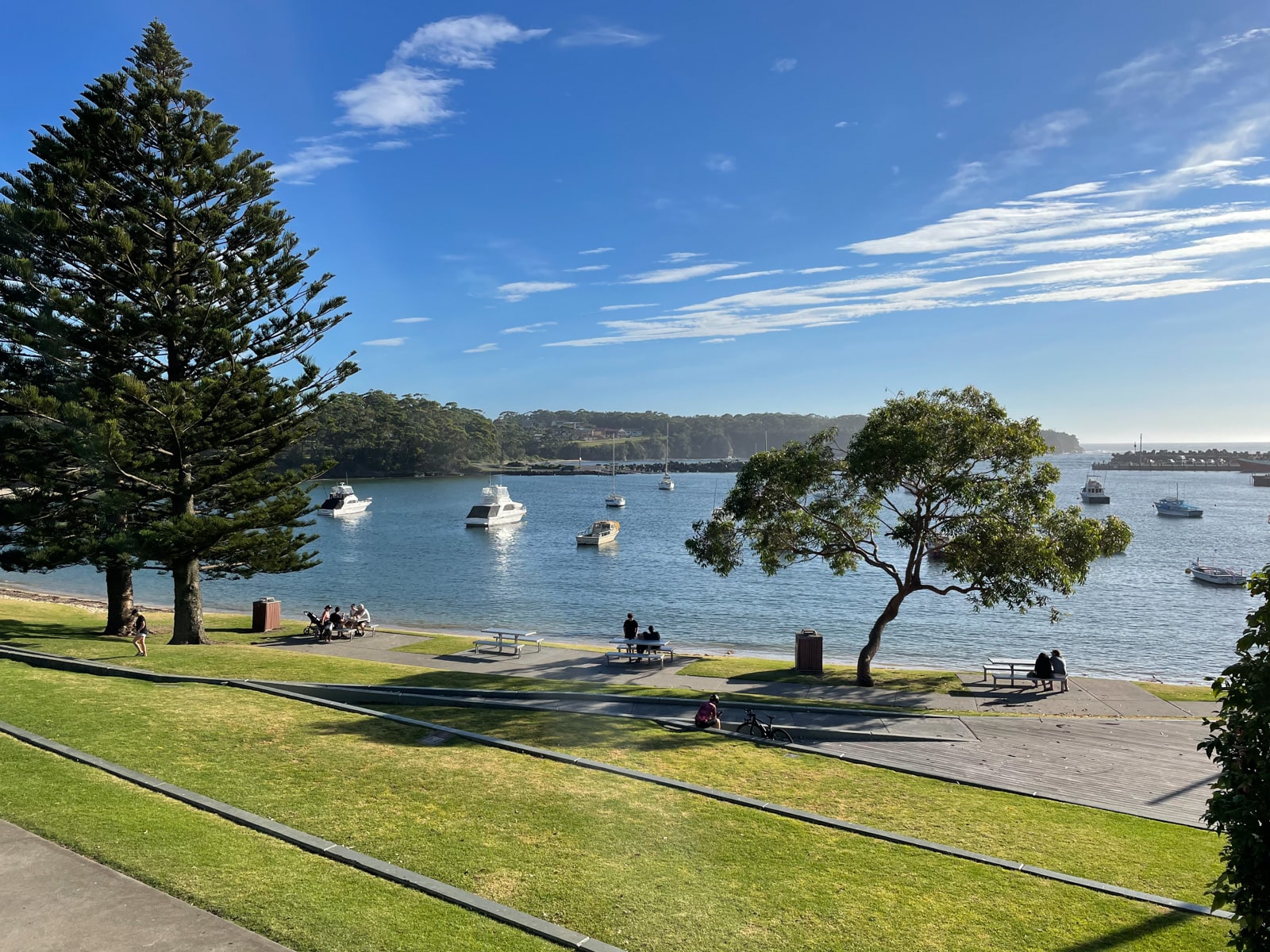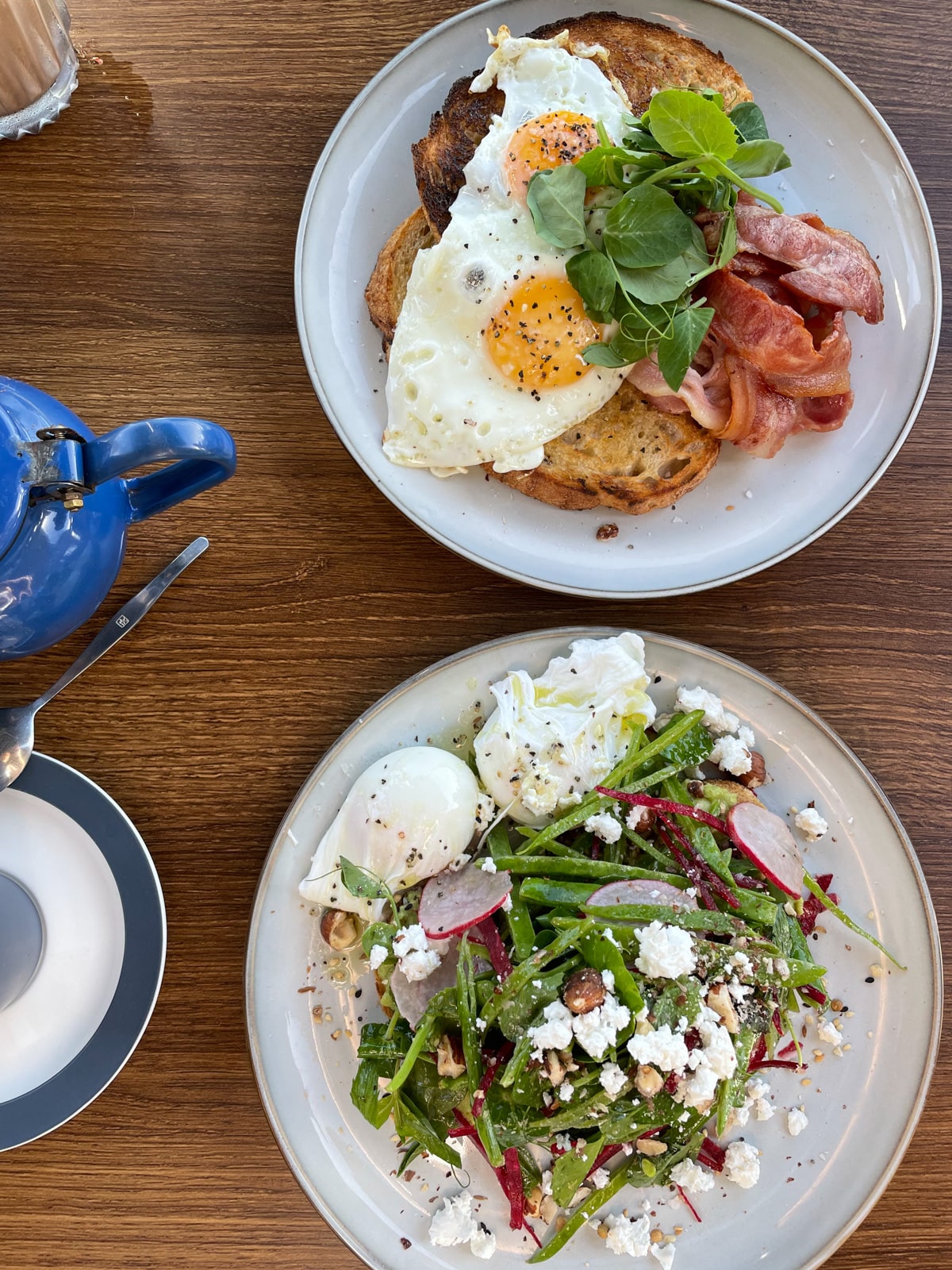 While we were in Ulladulla we stopped by a lighthouse, which also offered a nice view of the sea. I walked down a bushland trail next to it, and then began to run down it to "check it out" and report back to Nick. I missed a fork in the trail, and ended up messaging Nick a few minutes later, and he'd found the lookout that I had missed. 😂 I can be such an idiot. I didn't see much else as I'd ran a couple hundred metres down the trail, and although I spotted some Australian flora, everything started to look largely the same and uninteresting, so I ran back to meet up with Nick again. 😆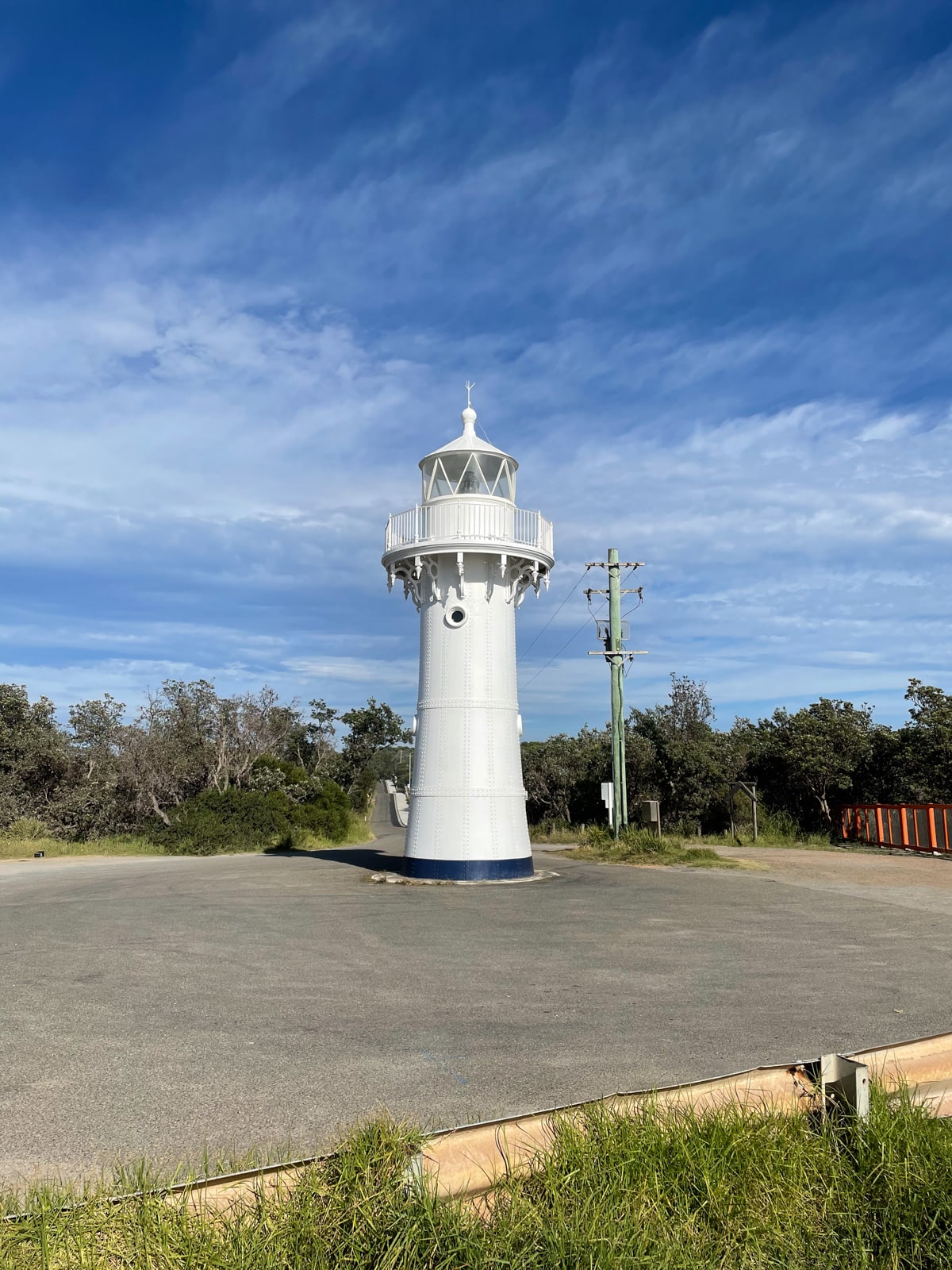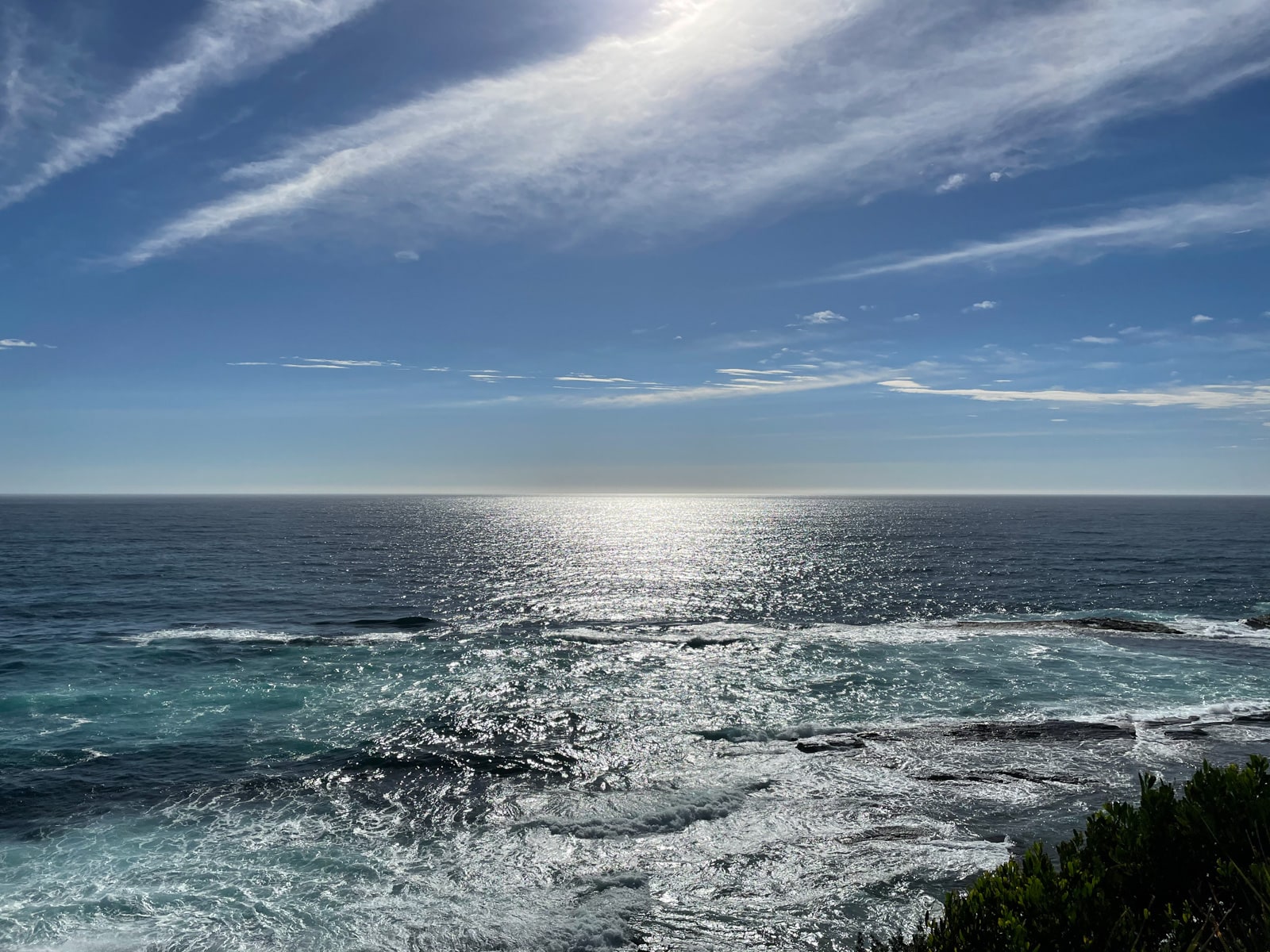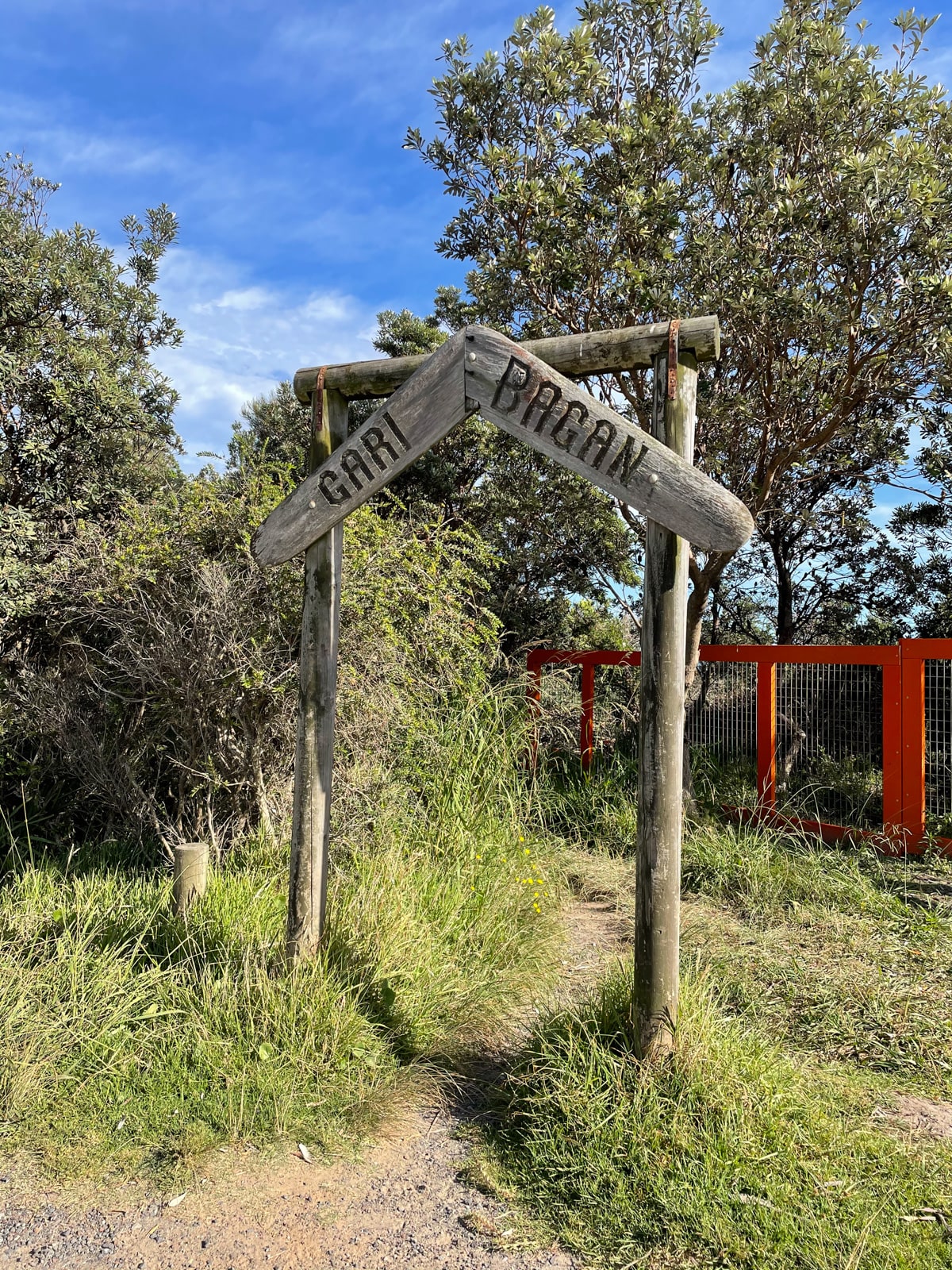 We continued our drive hone, doing our best to put up with the extreme heat as midday grew closer. We stuck to buying drinks to keep us hydrated and refreshed, but we were also aware of the need for toilet breaks.
Since we were passing through Kiama, we stopped at the Kiama blowhole, a tourist attraction that is underwhelming the second time you see it. 😆 Nick recalled seeing it as a child. He said that even though he didn't really remember it, upon seeing the blowhole, he said it was exactly how he remembered it. I didn't remember if I'd seen it or if my family from Indonesia saw it when I was still in primary school and I only saw photos of it, but it looked somewhat familiar and was pretty much exactly as I'd expected.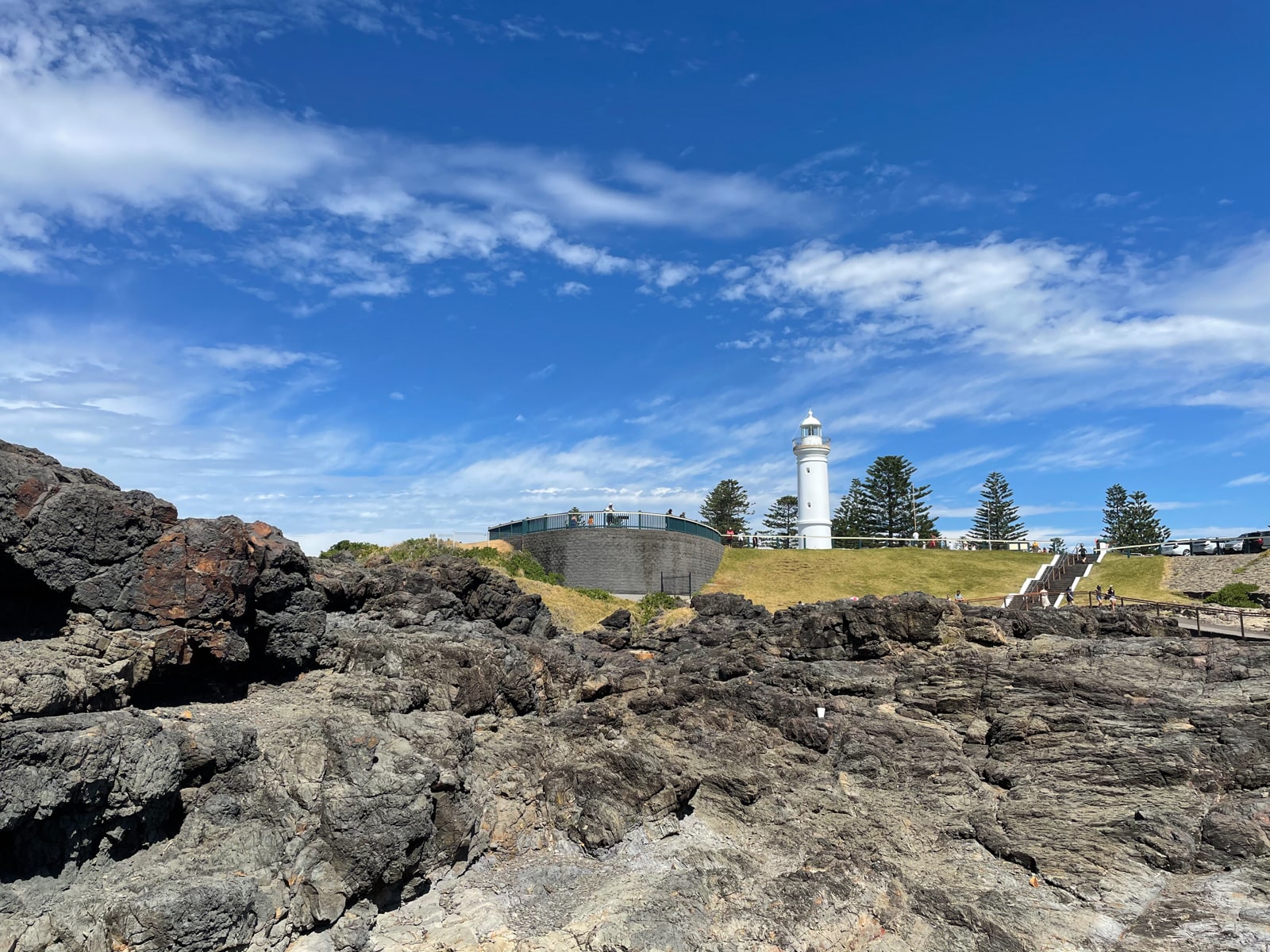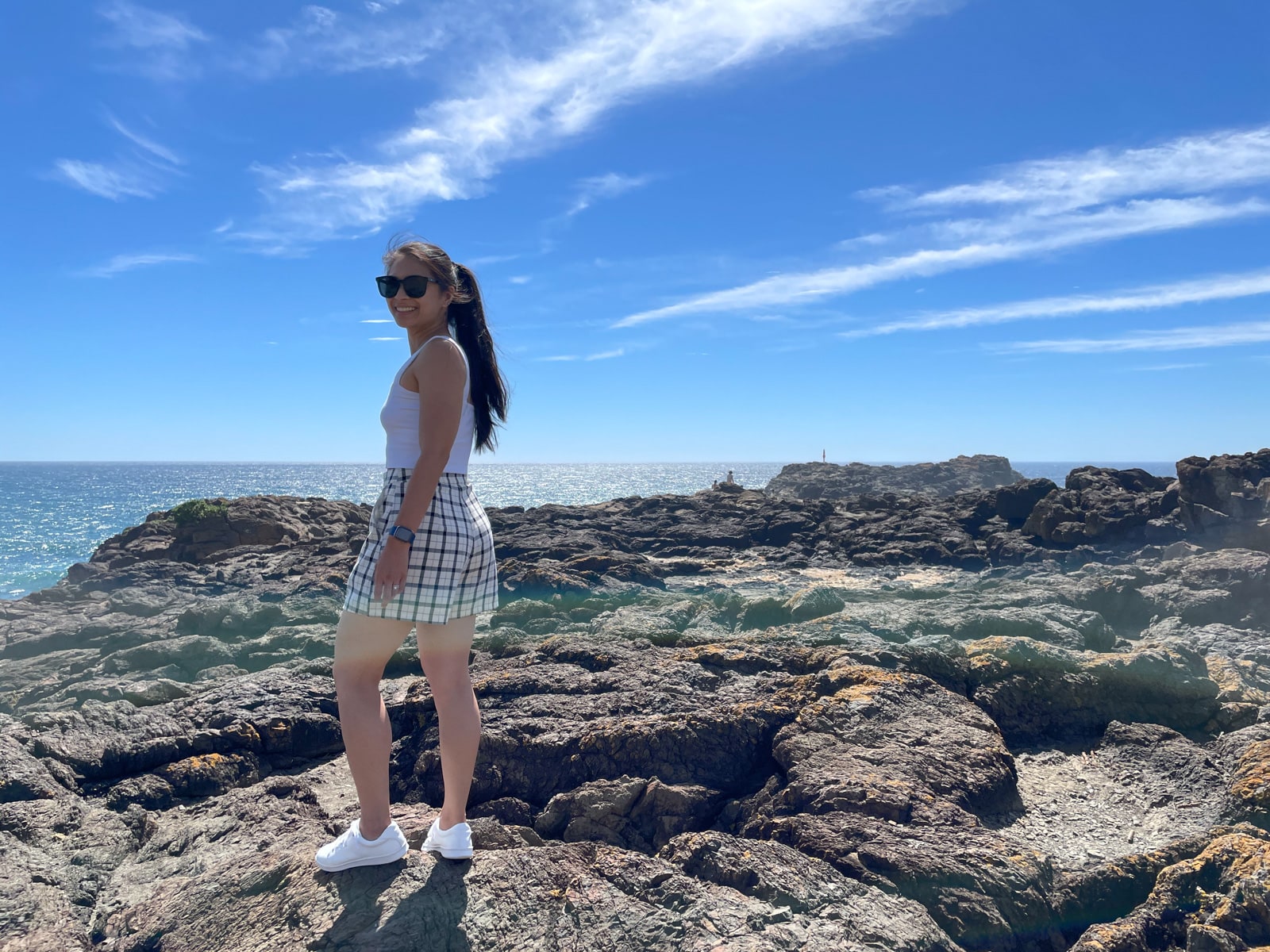 We thought we'd take a scenic (albeit longer) route on one leg of the trip, but it was a bit of a disappointment since we were just driving through suburban towns, past malls and big roads that weren't much different from where we both grew up. Hahah.
Overall, we had a great trip away for the weekend. It was something different for us, and we got a taste of the south coast. We also thought about the possibility of visiting other towns in the region in the future. We also got the car looked at, so the air conditioning is much better now. 🚗😀