A week around the city
Jump to my previous post for a little survey I did. This is my blog post of the week, though! :)
Since we picked my cousin Ricky up from the airport we've had a mad ball this entire week. I can't believe it's nearly the end of year. I was so keen to welcome in the new year, but I'm a bit scared. I'm not sure why. Maybe I'm a bit sad to farewell this year because it has been the greatest. I'll be honest, it has been full of stress and a lot of tears, a lot of late nights coming home from gigs, but it's not over yet.
It's also been full of smiles, hugs, cuddles, holding hands, linking arms, welcome kisses, goodbye kisses – and in saying this, I mean love and affection from all my friends, not just my dearest love James. James and I had a wonderful year together, and probably spent more time together than we did last year, but I can't deny that I still missed him a lot. We had some special dates together, and had some silly late-night conversations, and we probably added an excessive amount of Georgie-James words to our ever-growing vocabulary that no one else understands.
I went to so many gigs and met so many gorgeous and talented musicians, and I was complimented many a time on my photography, and I was invited to photograph at one of my favourite venues. I went to see The Griswolds so many times and enjoyed every minute, and I went to see Lime Cordiale and Hey Geronimo multiple times, and saw several bands for the second time, as well as discovering some new music.
I worked long and hard, many hours, and studied for the first exams I'd had in a few years because all my subjects had been having assignments instead of exams, and I passed with a full house, receiving one of each grade. I stressed out, I breathed, I was lazy, but I passed. My year was cut in half by my three-week trip to Indonesia, when I felt myself falling backwards in every direction, but Daniel and Rachel kept me sane, and I messaged and emailed them every single time I felt like I was about to break.
The past week has been fun though. I have to say, Brandon, Ricky and I have had so many frozen coke slurpees/slushies from Hungry Jack's. They're having a summer special here and large frozen cokes are only a dollar, so every time we get thirsty, we opt for those. I mean, it can't be good for us. We've actually lost count of how many we've had. From the very morning we went to pick Ricky up from the airport, we had those. And we've probably had one too many burgers. :P
We took Ricky to the markets on the first day he was here. Our first full day taking him around was on the 24th, when we showed him the city and went to some of the typical attractions. We went to the Opera House, solely because we got off at Circular Quay due to my idiocy in forgetting where the aquarium was. My brother gave me crap for it. XD We walked around the city and Martin Place where the large Christmas tree was, then finally made it down to Darling Harbour. We ate lunch (the boys went and had burgers at Oporto, the first of many Oporto meals this week) and then headed over to the aquarium. On the train on the way to the city, Brandon and I were using our brains to try and sort out the best way to use our tickets, because we'd only bought two tickets to share between the two of us. It was pretty hilarious because my dad gave us some 2-for-1 coupons too and we were trying to see if we could use them so all three of us could get into all of the attractions we were visiting… but that didn't work out too well.
In the end, Brandon went with Ricky into the aquarium while I waited outside, and we decided that I'd go to the tower and the wildlife with Ricky, and we'd all go Madame Tussauds. We all wanted to go to Madame Tussauds – a museum of wax models of famous people – because Brandon and I had never been there and it would be interesting to check out.
They didn't feel like taking pictures in the aquarium. We got a couple of photos from the wax museum though.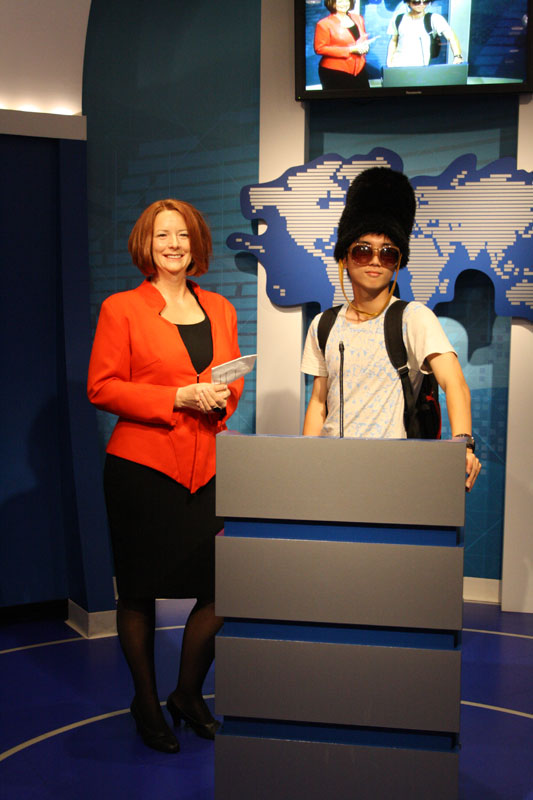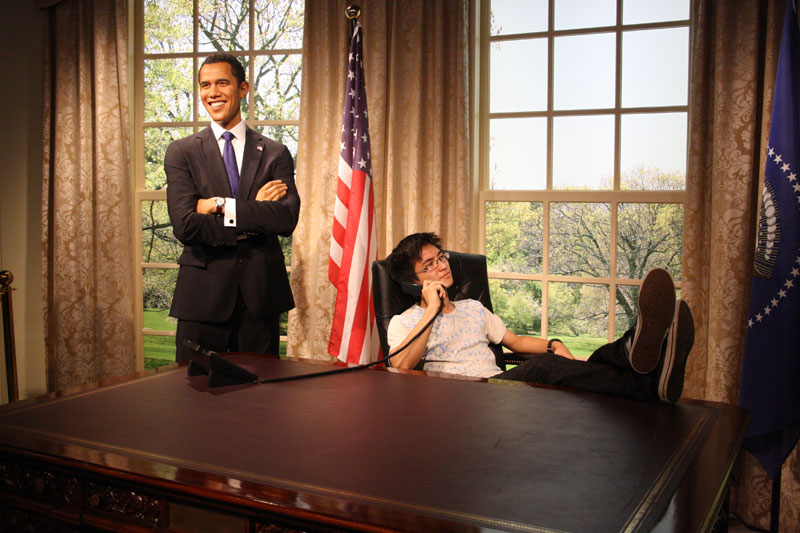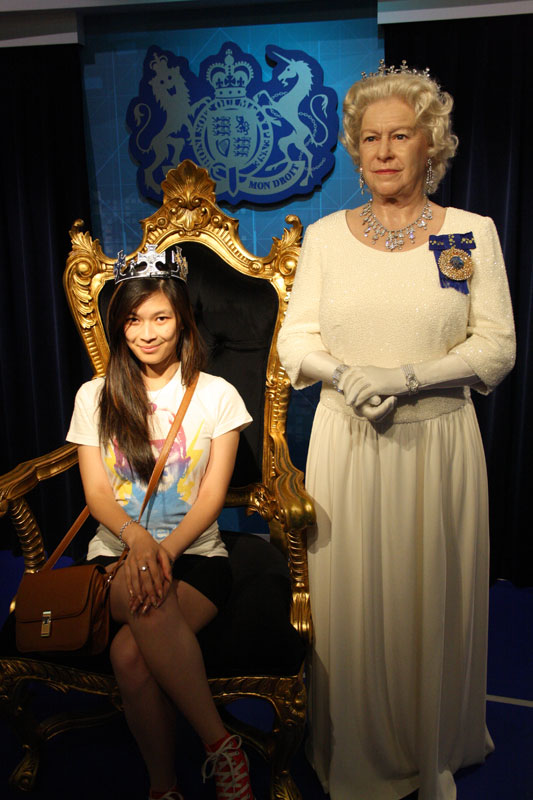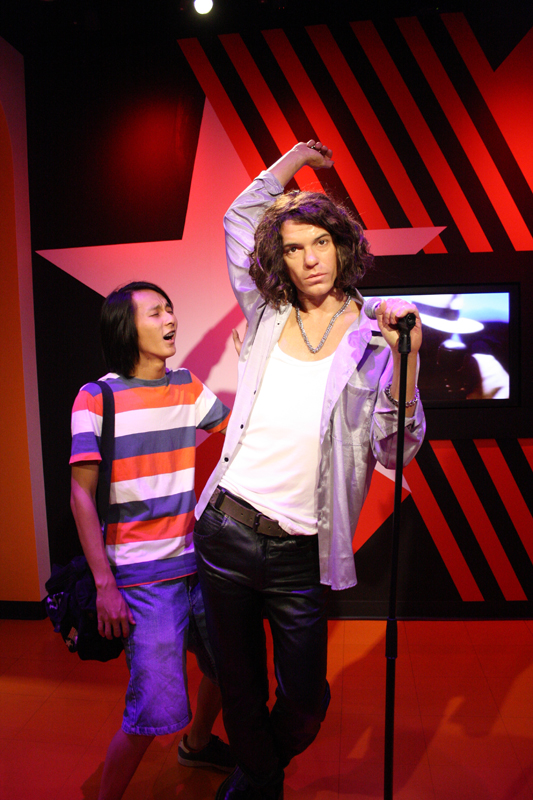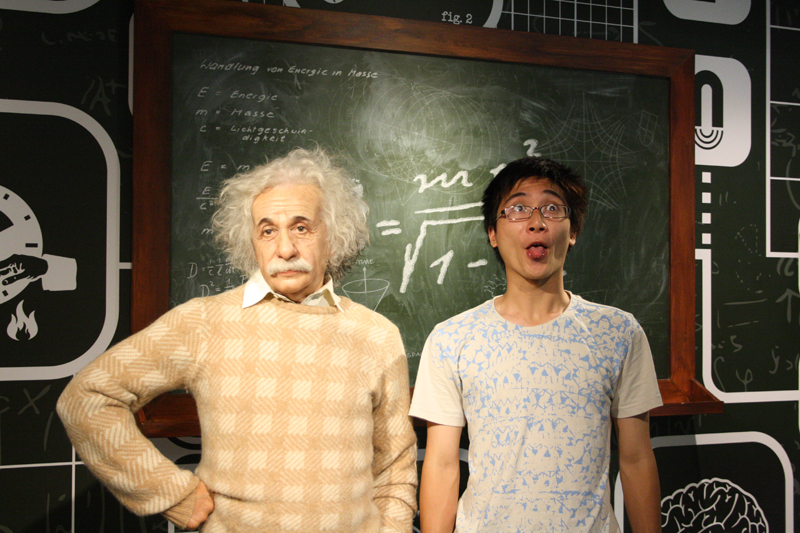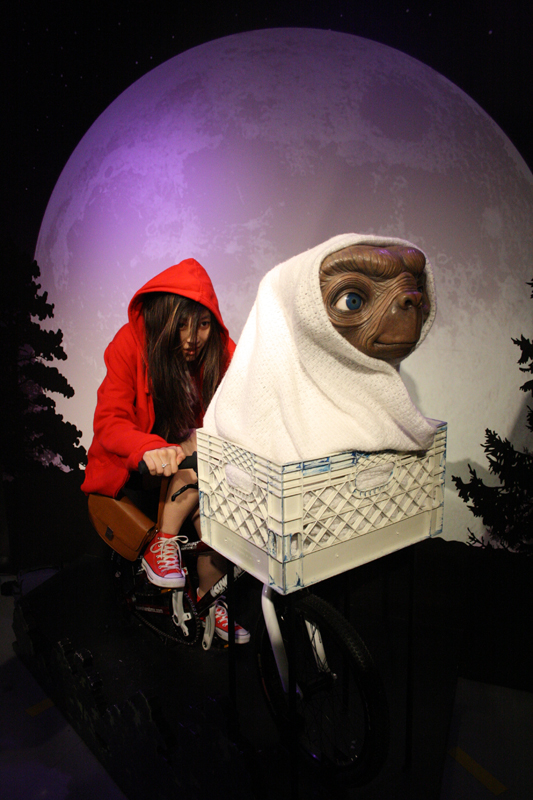 We did take a load more, and I posted them in two sets at my photoblog.
On Christmas day we did nothing much – all stores were closed and whatnot, so we stayed home. Ricky and I were so tired we actually slept for most of the day. I felt pretty worn out.
On Boxing Day we went to the Blue Mountains. Ricky and I went into one of the Jenolan Caves, and got all cold inside. The guy said we'd probably get warmer inside so we could leave our jackets on the clothes hooks outside. I think Ricky and I didn't get much warmer because we're both skinny as sticks and didn't have much body fat to keep us warm… LOL. We also went around the scenic railway and saw the Three Sisters. All general stuff Brandon and I have previously been through, but a little more fun because Ricky was there. The weather was a bit off, and it had rained (which meant there was a discount, yay!), but we dealt with it, and it was a nice change from the heat from Christmas Eve. :)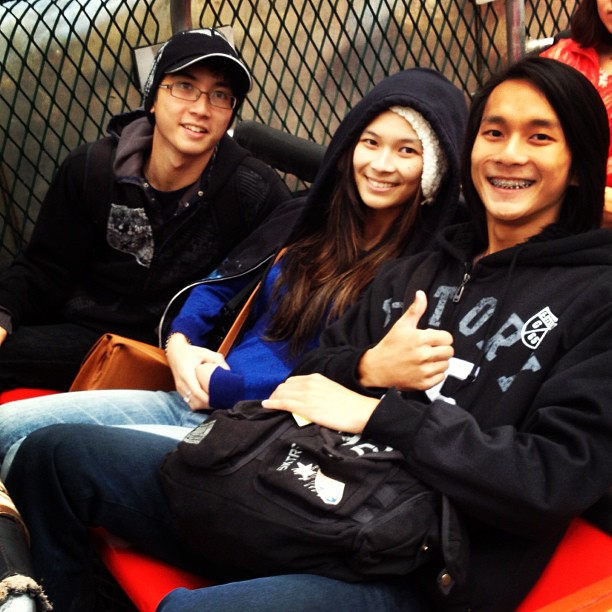 On the 27th we went to the city again, but mainly to go and visit the beach and the shopping centres in the city. We went to Bondi Beach just for a quick walk in the sand, and of course, this called for one dollar frozen cokes and fish & chips as we sat near the beach. My brother wasn't keen on taking his shoes and socks off and walking in the sand but Ricky and I did. We went to the market in the city and walked around the shops. Before we knew it, it was 8:00pm and we hadn't eaten dinner… so Brandon suggested a Japanese place he'd been to previously. It was affordable and delicious. :3
On Friday the 28th, James picked up Lilian and then came to our place to pick me, Brandon and Ricky up. We went ice skating for two hours. I didn't expect us to ice skate for the full two hour session but we had SO much fun. I fell on my stomach twice, once because I thought I could stop everyone else from falling, and the second time because I was trying to skate backwards. Never being a show-off again.
Ricky showed that he was a total natural by going super fast when he skated, and braked like a pro. It was James who probably struggled the most to even properly move without holding onto the barrier. Lilian did really well on her own even though she fell a couple of times. I used to take ice skating lessons as a kid but I barely remember how I managed to keep balance. Anyway, most of us ended up with bruises and were very sore. Lilian and I copped the worst knee bruises and I ended up with bloody elbows from ice scrapes. I still had a fantastic time though, and everyone else enjoyed themselves. :D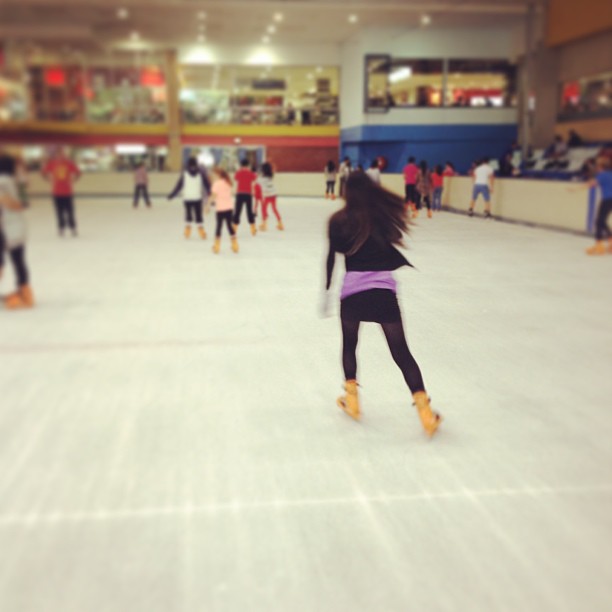 That night I took Ricky to see… wait for it… Hey Geronimo! I think it was really something different for him, but he is trying to get more into music (a topic he knows zilch about), so I hope Hey Geronimo impressed him the way they impressed me the first time I saw them. It was wonderful seeing them perform live again, especially with their new songs and their cover of Burning Down the House. Here are just a few of the shots I took that night but I have a bunch more at my photoblog.