A Trip to the Art Gallery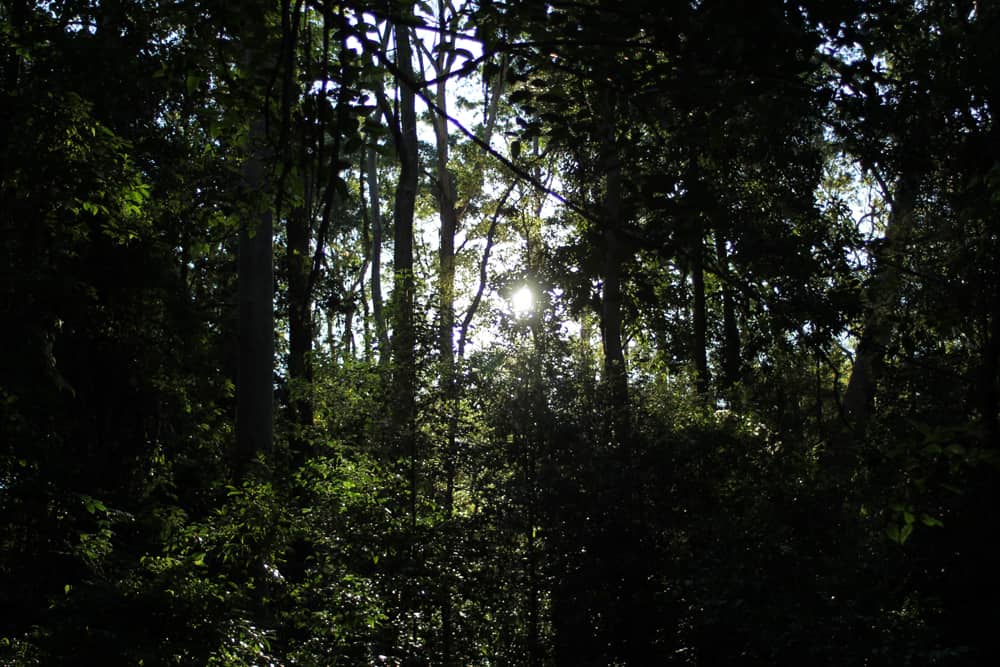 So, the past week has been a bit of a whirlwind. Two gigs last week, spent part of my weekend with James, cried a little, got tired, got really tired, collapsed on my bed, drank a lot of tea… I know I'm not stressed, but things are bothering me. We always have those things.
But when I stop to think about them, that's when it starts to suck. That's when I start trying to do something, think of something else, just look to the future and see what is ahead instead. I don't like to say I'm struggling, but I can't wait to finish up my studies because I feel like it's eating me up inside. I just want to be done with it. Who knows when I'll be able to catch up on sleep properly.
And like they all say, that's the reason why work is better than university. When you go home, you don't have to have stuff in the back of your mind. You don't have to think about extra stuff. You come home from work and you don't have to think about work until work hours. I wish it was like that already. At least I have Friday nights to dunk my head into live music or just go home and empty my soul out on the internet. Ha, I'm kidding.
One day I'll feel like I get enough sleep… one day.
So my gig photos turned out pretty neat. I saw The Money Go Round on Friday and March of the Real Fly on Saturday.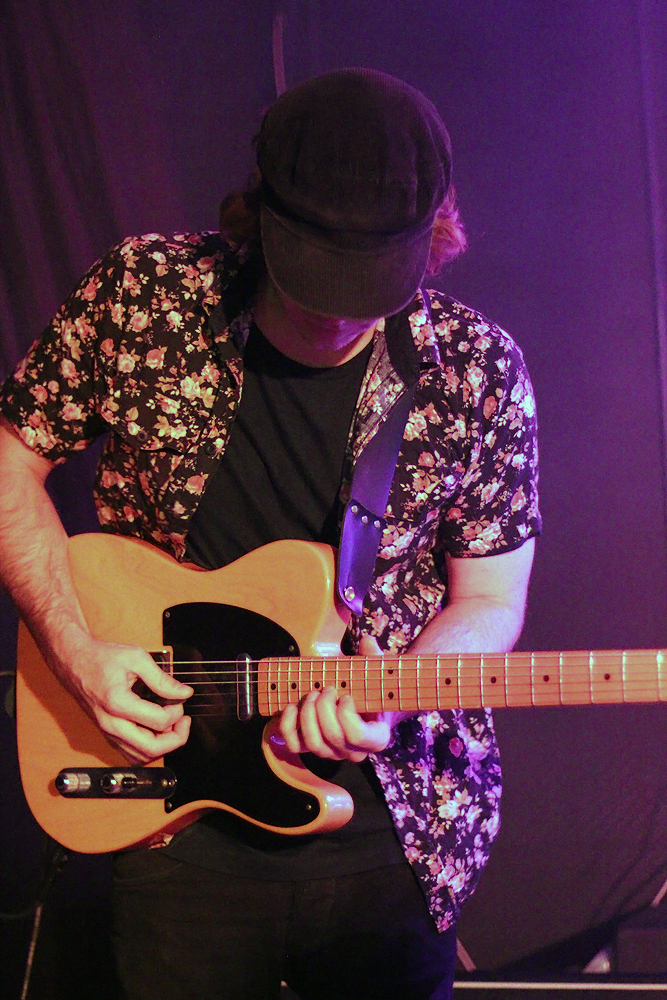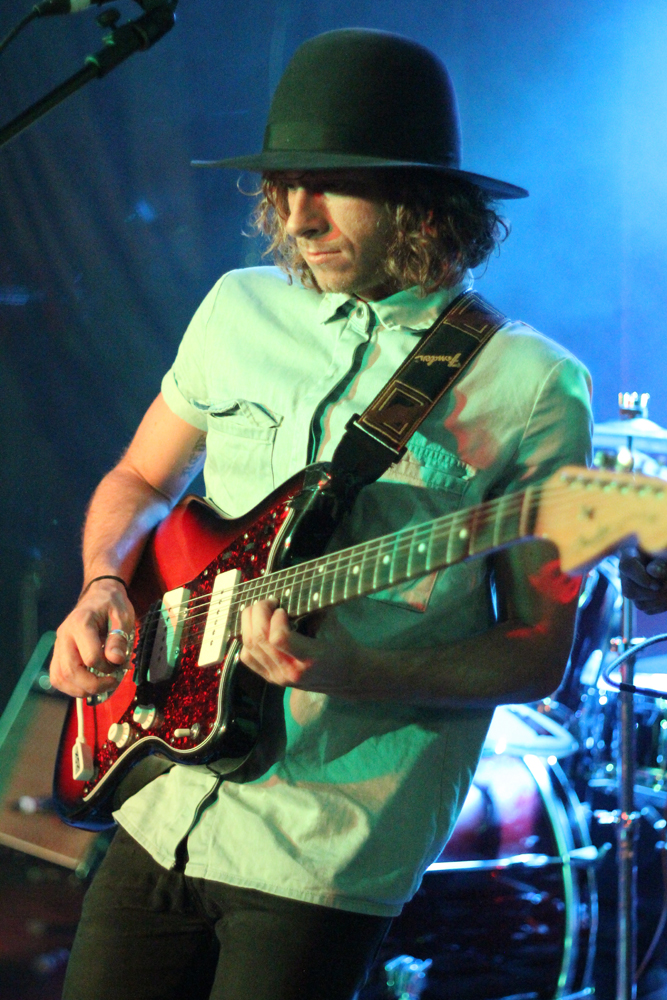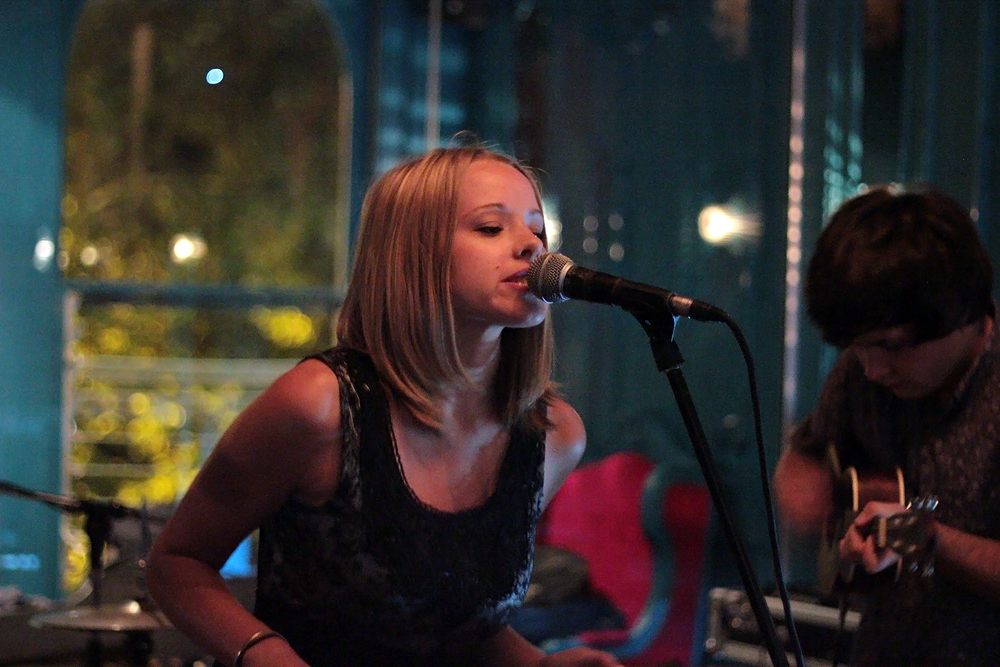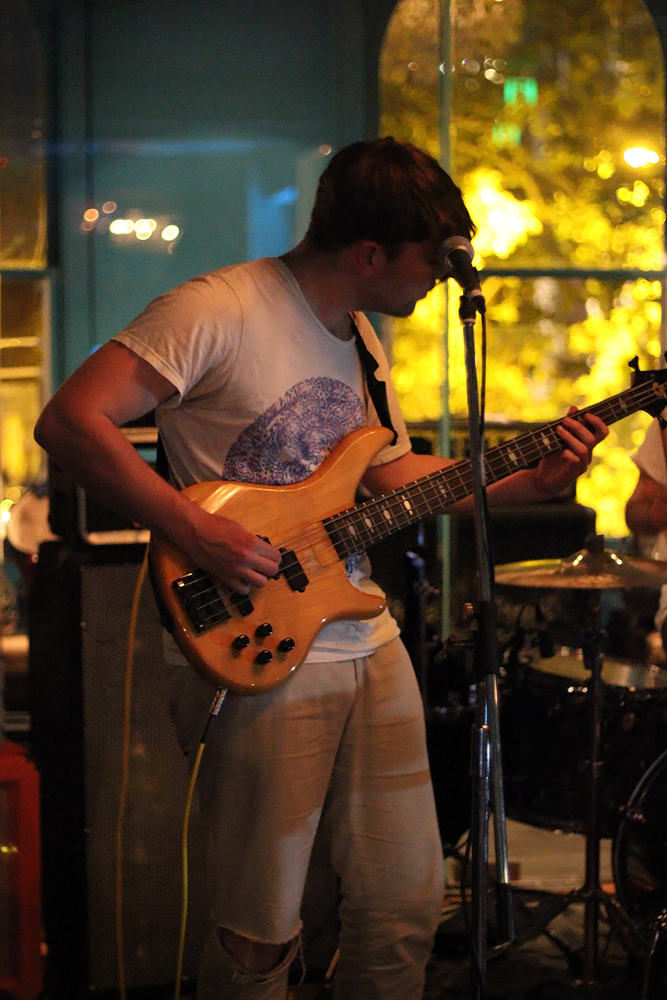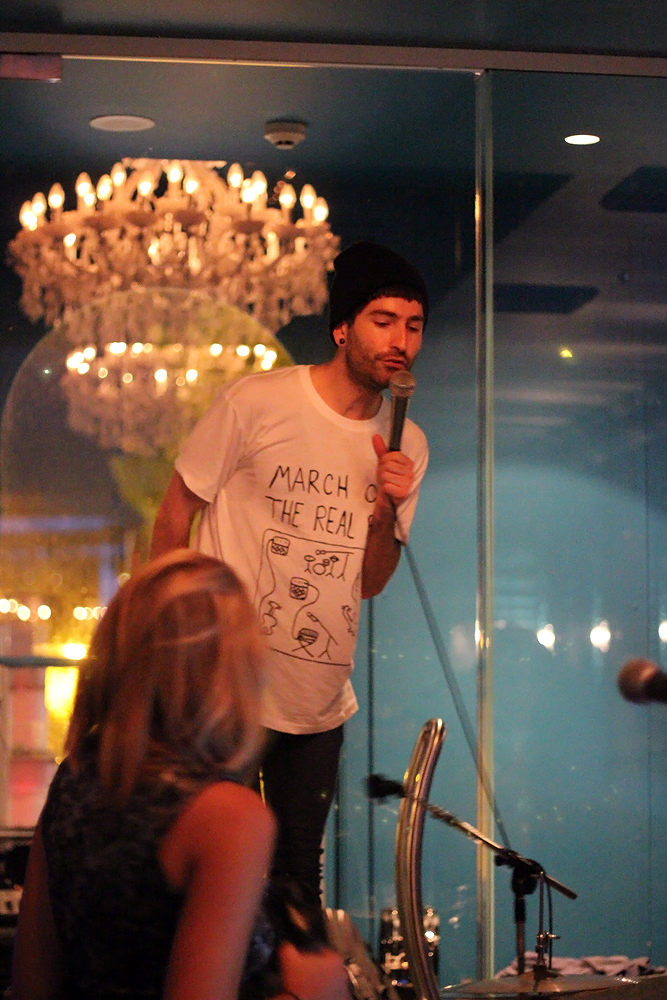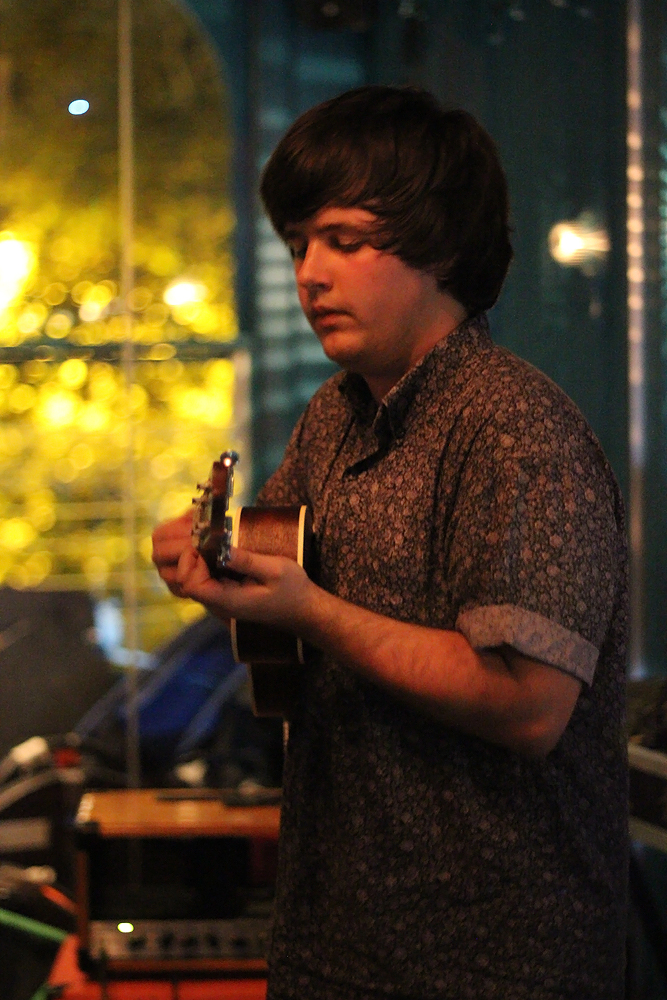 It was lovely to hang out with James on Sunday and today during the day. On Sunday we went to Cumberland Forest and got in touch with nature, before going to his place to make scallop pasta. Yummmm. He messed up the scallops, but they still tasted nice. I know he cooks meat all mean and awesome, but I only eat seafood now, so I nastily joked that I was better than him at cooking seafood. Bwahaha.
Today I had to go to the Art Gallery of New South Wales to do some homework, and James said he'd accompany me. We both took time out of work to go, and it was about three in the afternoon. On the way we went to eat at Passionflower again, and this time we bought two massive desserts. Luckily our stomachs were empty enough so we didn't feel sick at the end of it. We had waffles with two scoops of ice cream (burnt cream caramel and white chocolate praline), which was really delicious. We also had a tropical sorbet with mango gelato and some lychee and orange, which wasn't too bad, but it wasn't amazing either.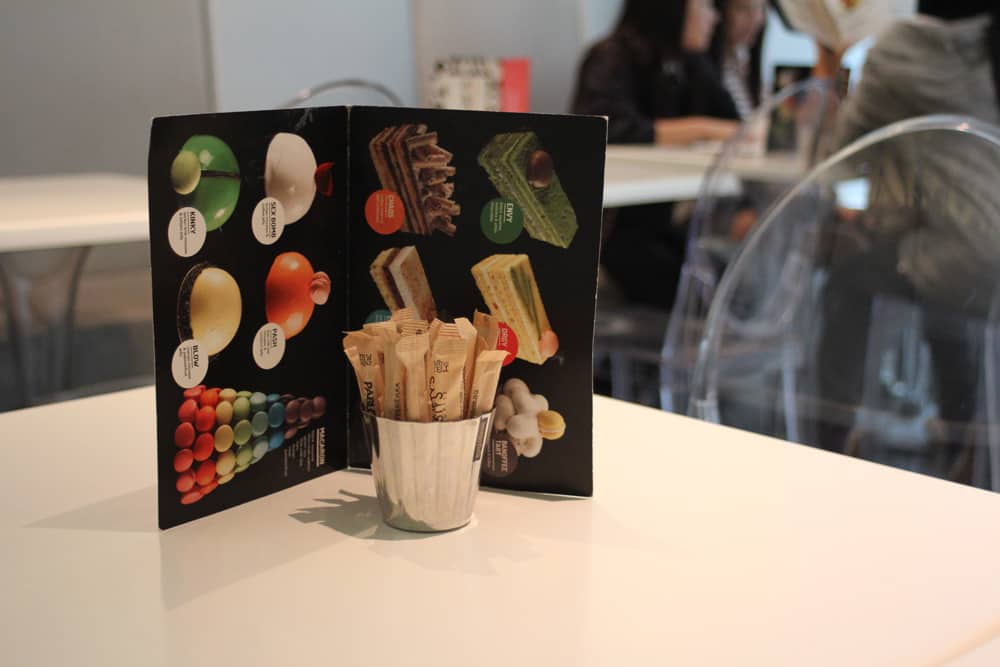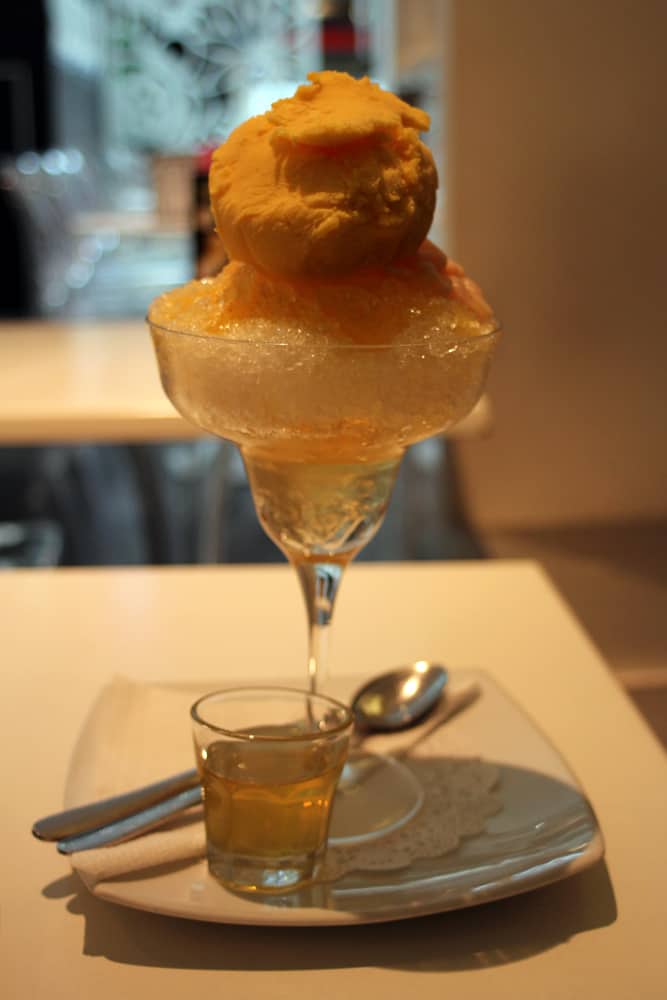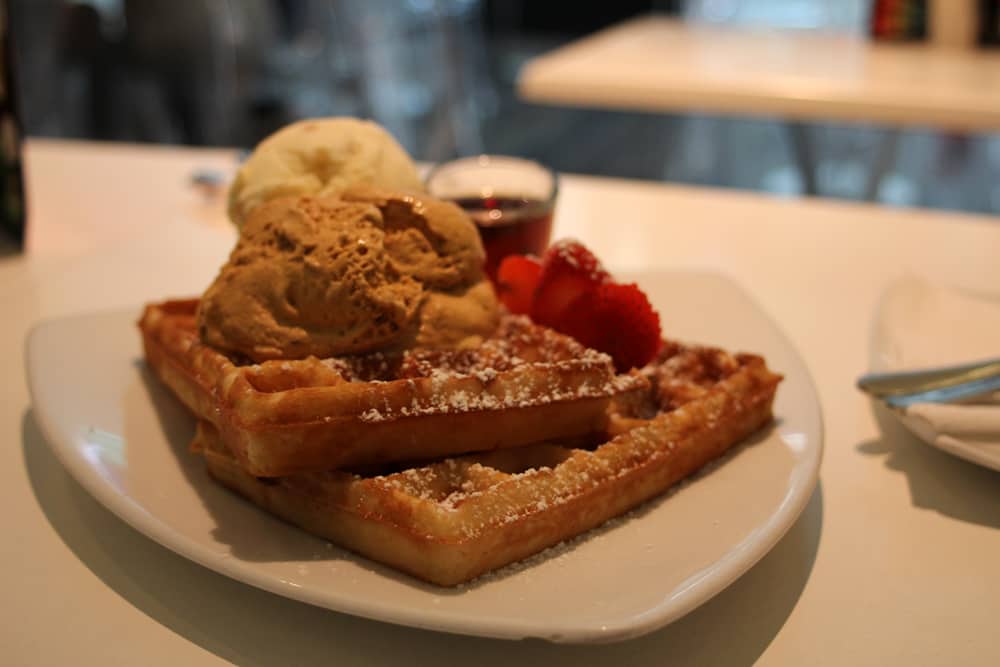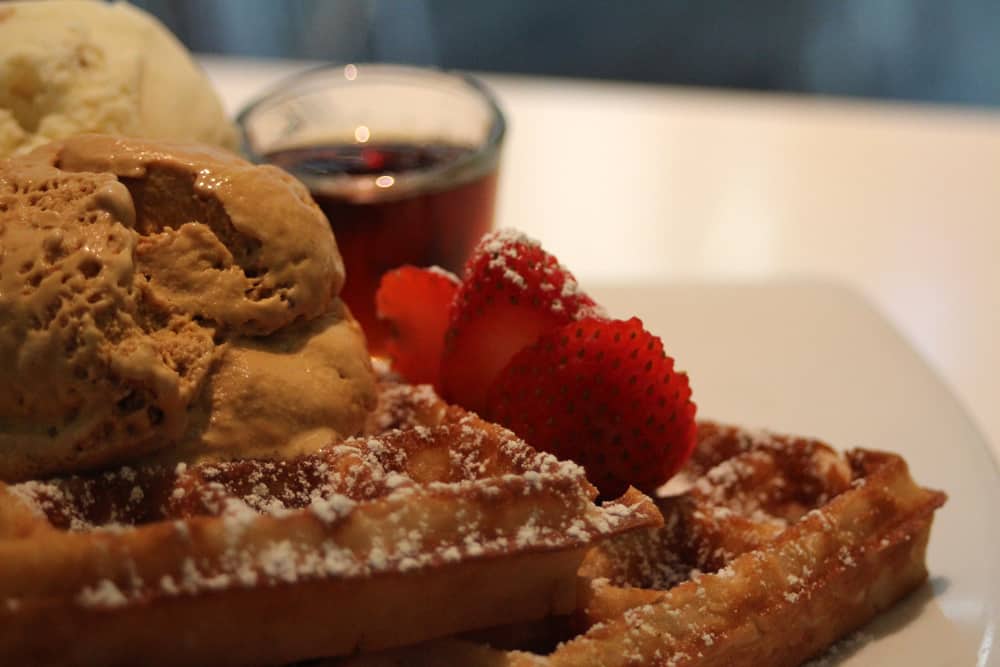 Also, I mentioned earlier that I was considering getting rid of my photoblog. I don't believe that will be happening anymore. My photoblog will be sticking around. A lot of things will be posted here as well, but there will be a lot more in-between photos over there. On the weekend I cleaned out old posts from my photoblog, and I guess I'll be doing that again — but I would love for things to be nice and clean there too.
We hadn't been to the Art Gallery for a very long time. Entry is free, along with most of the exhibitions and presentations in the building. The building was bigger than I remembered. I took a few photos inside. James and I even went into this little room called the Basement Cellar House (by George Schneider). It was an interesting experience walking through a dark, almost pitch black, cellar-like maze, coming out at another part of the wall. The Art Gallery website actually displays the inside of the cellar with lighting, and in all its artistic glory, but we had the full experience of walking in the creepy damn dark. It even came complete with a fake "dead" body lying outside the door to the cellar.
it has become a place of confinement, mystery and dislocation.
Yeah… that'd be right.
We came across other interesting bits and pieces. These were our favourites: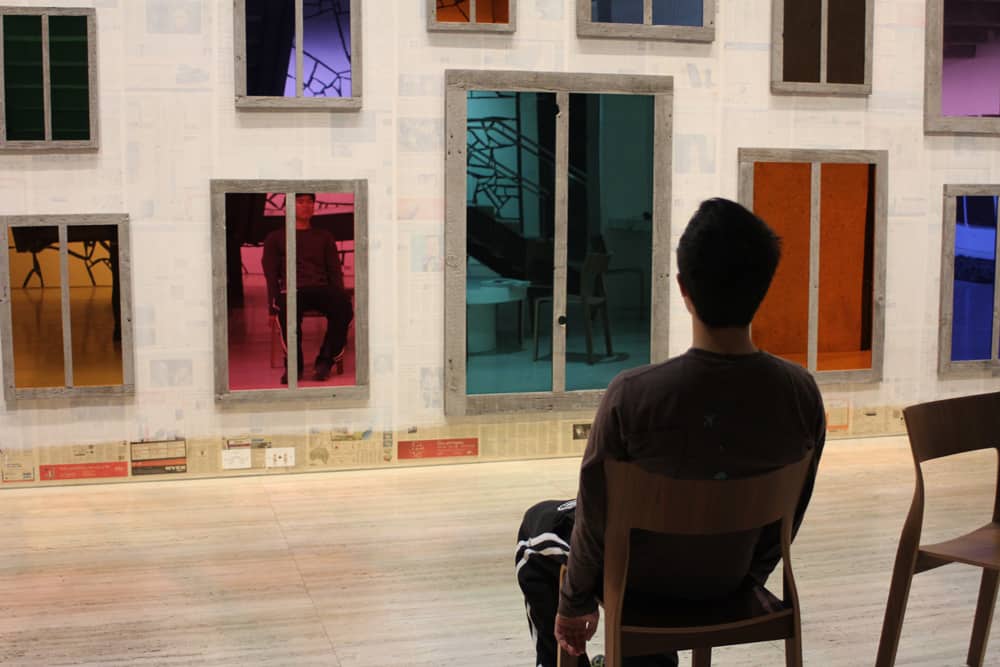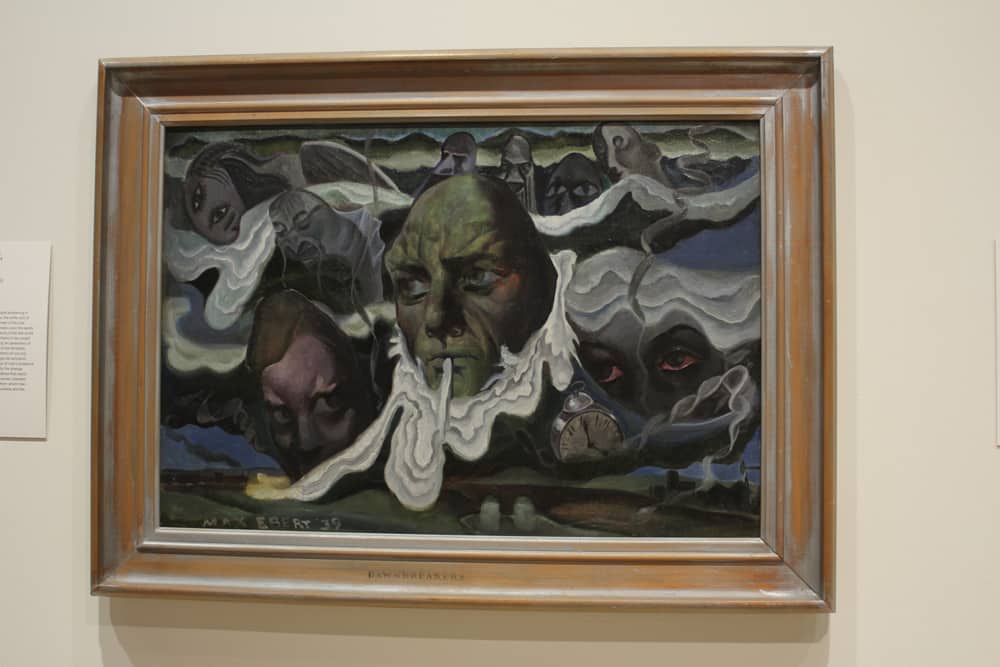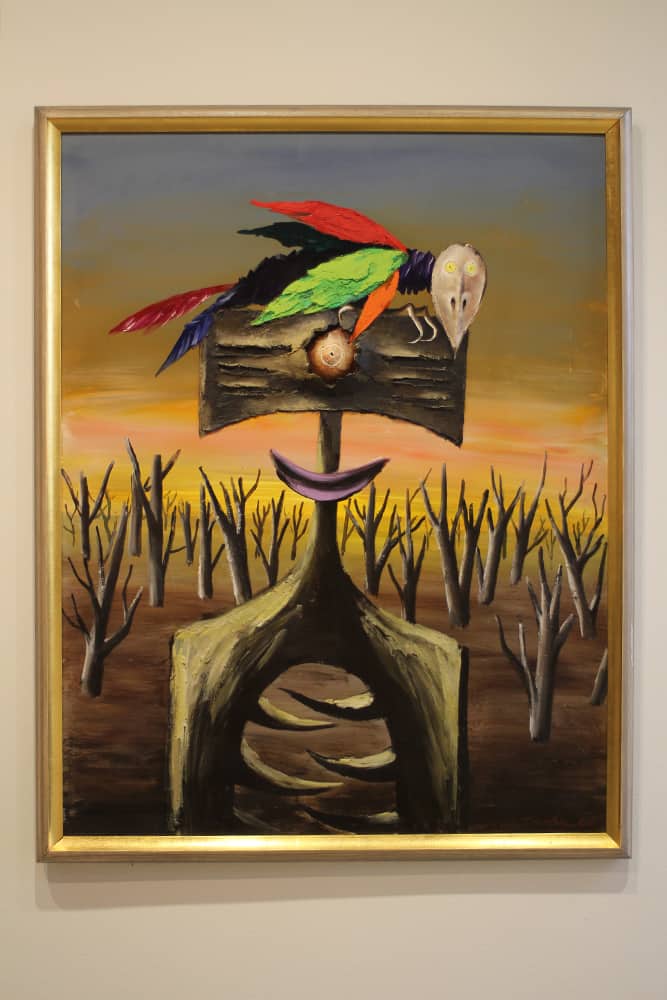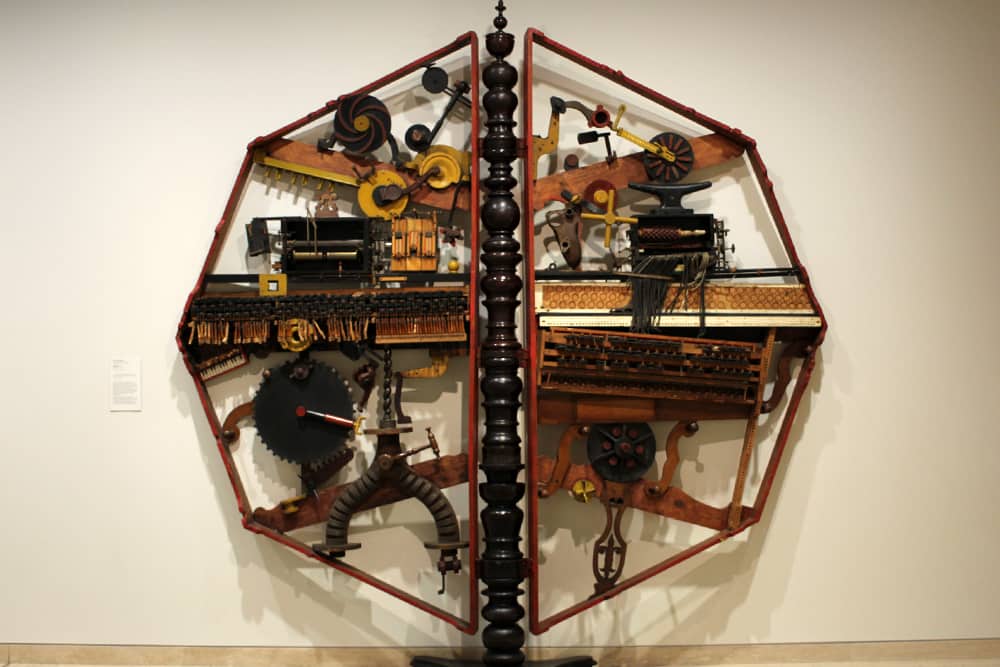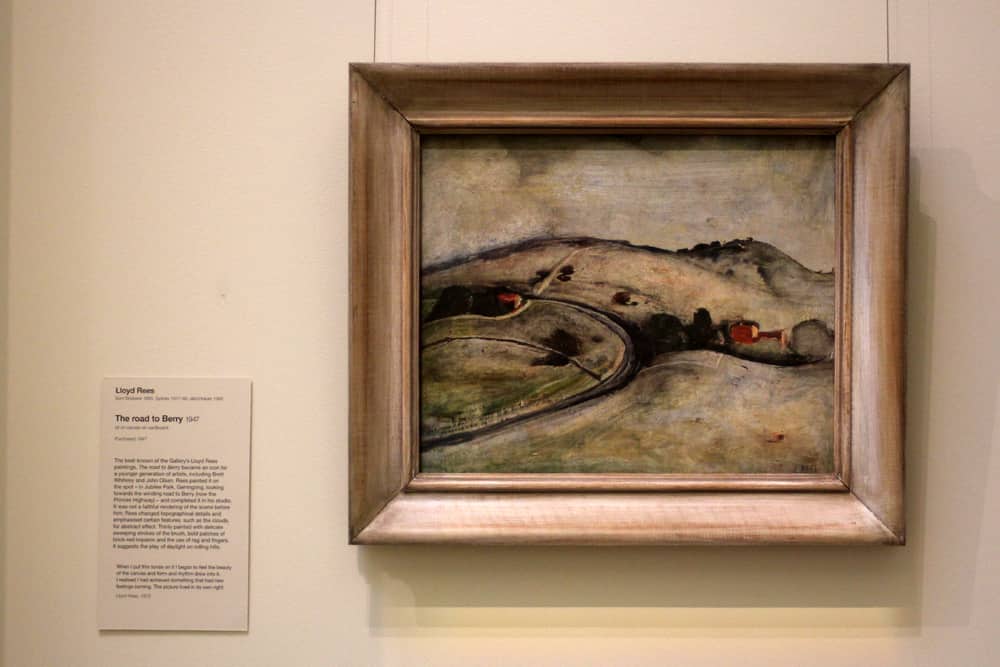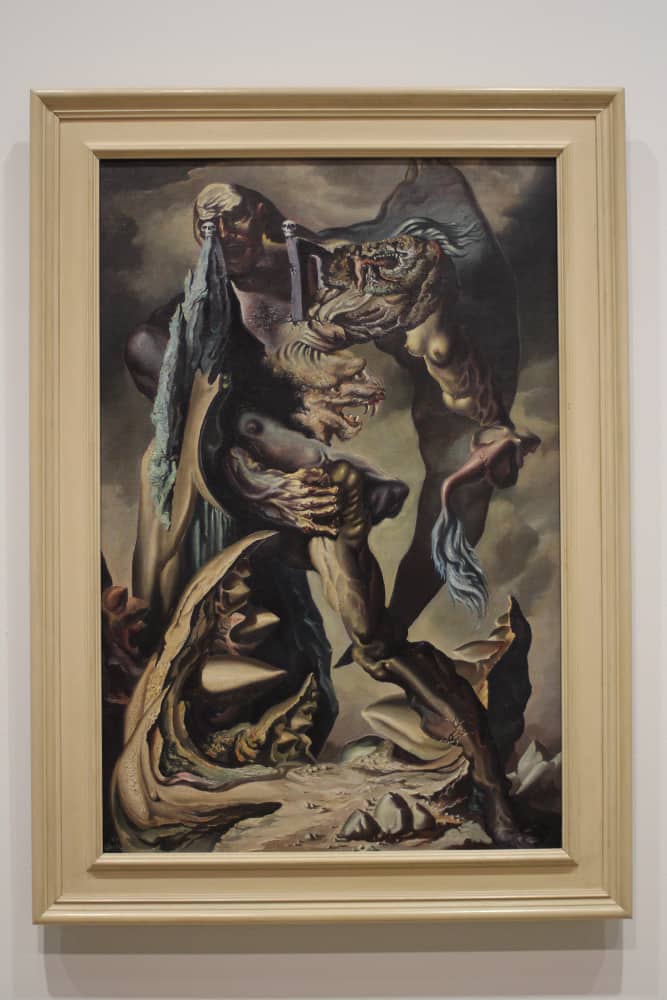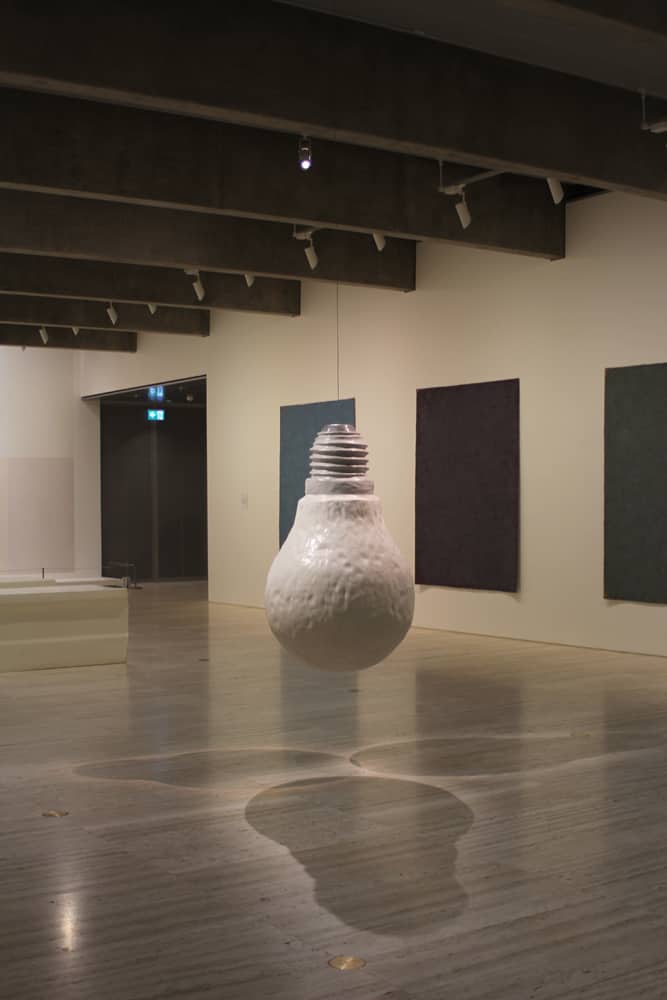 The one I did end up writing about was this one though: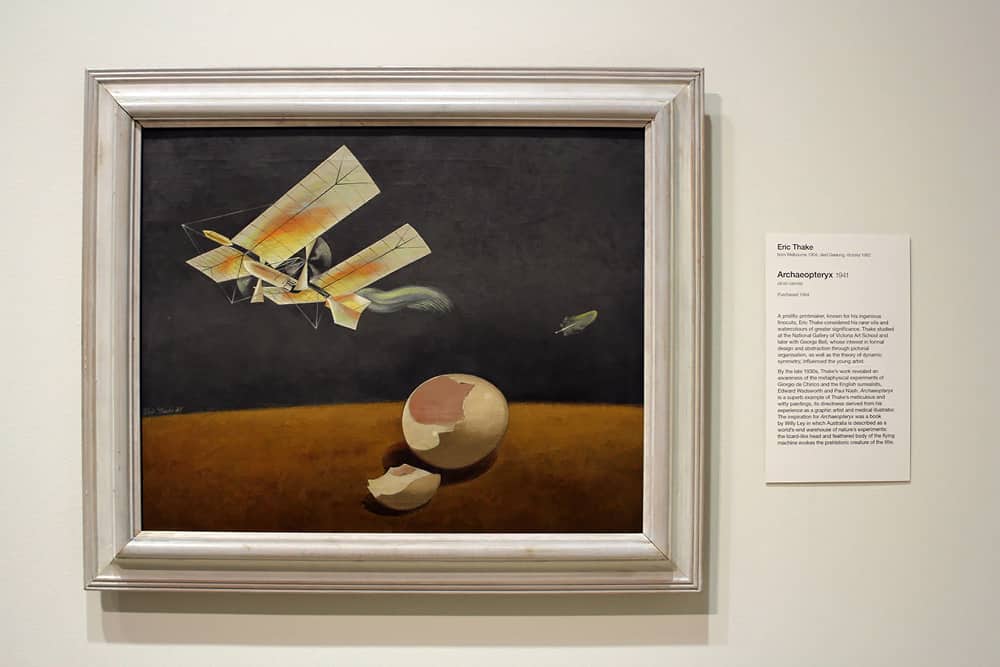 It just drew me in from the moment I saw it. The stark contrast between the flying creature, so modern, advanced and seemingly man-made, alongside the natural, hatched egg. I wrote a good few hundred words about it, and how the creature symbolised evolution, change, and the breaking of boundaries between the old and new, and how the evolution could be portrayed as fast, with remnants of feathers still attached to the flying creature, signifying proof of growth, and…
And I wonder why I didn't take art in high school.