A Day in the Life: September 2014
This post is another entry for Manda's A Day in the Life linkup. Feel free to view my previous entries.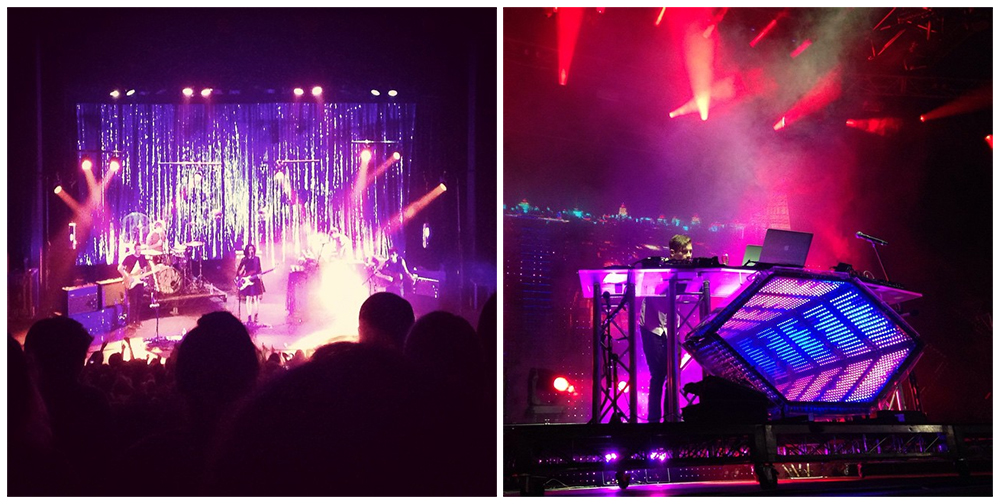 This A Day in the Life post covers yesterday and today. I got home pretty late last night (and tonight!) as I saw a band last night and today I photographed a festival… hectic stuff. While many others (myself included) like to include photos, I have done that in previous posts, so I decided to be creative and write this as a glossary. This glossary is in alphabetical order (yay!), and describes my days in little pieces. Hope you enjoy.
1429

number of photographs I took at Listen Out festival today (see Listen Out festival), which I will unfortunately have to sort out tomorrow

3D glasses

objects given out free of charge at the Ball Park Music concert

AAA

acronym for Access All Areas – we were unable to photograph a certain act for a short period of time, as security guards feared the crowd would get too wild and the photographers would be in the way

achievement

see gym.

anger

a feeling I felt early in the morning (see bus), also associated with frustration and annoyance (excluded from glossary)

Ball Park Music

pop-rock band from Brisbane, Australia, known for their humourous lyrics and catchy riffs

bus

a mode of transport proven to be extremely unreliable as of late, with several buses driving away from me, not showing up, being extremely late, etc.

carpark

a location in which to place your car while you go about other duties, it is unfortunate that the one near my hometown's train station will no longer be free as of next week and you will incur a fee should you wish to park your car there during the day as you catch the train to work

concert photography

a tiring but rewarding occupation/hobby

cracked pepper

a fairly plain flavour of cracker that I find incredibly tasty; the pepper soothes my throat in the strangest way; it also makes for a terribly addictive snack

Cookie

my friend and colleague who loves hugs

deafness

a feeling often experienced during, or after, attending a concert or festival; wearing earplugs is advised, but people often like to experience the music for what it is, rather than hearing a muted sound

dirty joke

a self-explanatory joke that can often consist of sexual innuendos, and be largely appropriate for the situation which it is in; often uncalled for, can deter people from participating in the conversation any longer; however, it is by and large, humorous

Flume

an Australian electronic music instrumentalist, producer and DJ – fun fact, he is younger than me by half a year; I saw him perform at the festival (see Listen Out festival)

Friday lunch

often a more social lunch, taking place at my office of work, occurring every Friday and highlighted by the fact that we are fed lunch every Friday

gym

short for gymnasium, a venue fitted out with exercise and fitness machines, intended specifically for people to exercise, work out or train – I visited the gym five times this week, almost didn't go yesterday but decided that it would be an achievement to go every weekday this week

how-to

also referred to as help, assistance – a section of a website that often includes detailed documentation on how to go about completing a task (see sales funnel)

hugs

see Cookie.

impatience

a feeling you experience while waiting for something, in this case a SIM card for my iPad so that I could use the internet on it

jaffle

apparently a grilled sandwich of sorts, from its appearance – I bought a baked bean and cheese one from a pop-up milk bar today

Listen Out festival

a dance music festival I put my hand up to photograph after the previously assigned photographer cancelled – this makes my second festival I have photographed

mending

something that needs to be done in order to fix something damaged or broken, in this case my guitar pick necklace and the zipper of one of my favourite boots

pear

a type of fruit, unfortunately prone to tasting less than lovely after several days out of the fridge, due to it going soft

Puddinghead

the title of Ball Park Music's most recent album

running

something that must be done in order not to miss something (see bus; concert photography)

sales funnel

a feature I have been designing and building for an internet marketing website – a sales funnel allows a user to provide upsells and downsells for a product

Seb

today's birthday boy (27th September)

shirt

(usually t-shirt) an item of clothing you can purchase at the merchandise desk of a concert, usually printed with a band's name or album art (see Puddinghead)

Starbucks

a coffee shop from which I would really like to buy a beverage right now

sushi

a Japanese dish consisting mostly of rice, rolled or pressed with seaweed and other condiments, usually meat such as chicken, fish or other seafood, but can also include egg, cucumber and avocado

tan

generally medium dark coloured skin indicating sun exposure, something that Monica and I were laughing about earlier as many years ago she disliked her tan while other people complimented it – on the other hand, I dislike having a tan

tea

a beverage I like to consume daily, of which I had at least five cups yesterday

Tkay Maidza

at just fifteen years old, she is one of Australia's up-and-coming female rappers, and performed an awesome set today, that I thoroughly enjoyed

trippin' the light fantastic

a term dating back to the 1930s that essentially means "dancing"; also the title of Ball Park Music's latest single.

vegetarian dumplings

something I have been obsessing over lately, and which I did buy today at the price of five for $10, it is simply vegetables in dumplings – most people are used to eating dumplings filled with pork or some kind of meat

yum cha

see Friday lunch.