Things I Miss: Polly Pocket & Starcastles
'Things I Miss' is an occasional segment on my blog about things that I miss. It could include places I have been, things I bought as a child, things I used to do, things that have become obsolete or are no longer produced like old television shows, foods, toys, and the like. Other posts in this segment are under the Things I Miss category.
This was something I featured on my old photoblog, and that got me thinking about the Things I Miss segment initially.
When I was younger, at about the age of seven or eight, I got my first Polly Pocket. It was for my birthday, if I remember correctly, and it was a small, ordinary, but quite colourful house. It is a bit sad that I don't have any photos of it, and that there isn't some kind of "Polly Pocket archive" to look for every Polly Pocket that existed. But I remember that although it was mostly grey, it was a nice blue-grey, with the trees and mailbox coloured, and it was super colourful inside. The way it opened was really creative – basically the house was cut in half horizontally with a hinge on the back at the middle.
When opened, it would open like a two-storey house, with the roof section of the house consisting of the second floor; the furniture was really colourful and nice. I remember it being one of my most colourful Polly Pockets.
I sadly don't remember too many of my other ones. From there, I moved on to Starcastles, which were similar, but you couldn't really stick some of the figurines and characters into little cut-out holes on the playset, not like Polly Pocket. Starcastles were similar to Polly Pocket in that they were like little doll houses, but they contained a heck of a lot of other fun features, like bubble wands, fairy dust, and scented parts, not to mention they had very nice glittery features without being too glittery.
I think Starcastles started to get better over time, probably because of the best (and last) Starcastle I owned. I was about ten years old, and I had a giant Starcastle that my parents bought me for Christmas. Up until then, I didn't get many "cool" toys – I was more into books at the time. But this one Christmas, my mum said I could choose whatever toy I wanted. I don't think it occurred to me, but at the time, I chose the most expensive thing on the shelf. The giant Starcastle was… well, giant. It wasn't bigger than me or anything, but it was about twenty times the size of a normal Starcastle and cost about a hundred dollars. The figurines even had holes in the bottom so you could stick them on these posts in the castle. So, like, you could actually stick them in the castle, they didn't just have to stand there with risk of falling over! Well. My mum kept asking me if I was sure I wanted it, and didn't want anything else. She said it was a lot of money.
Suffice to say, I don't think I took care of the Starcastle as much as I should have. I lost a lot of figurines, including a tiny little duck (damn it I love ducks!) that dropped somewhere in the grass at school. It was a bit dumb to take half the figurines to school, and not take the Starcastle (then again that thing was huge). In primary school they always tell you not to bring toys because they will get broken and lost. Well, you know, kids always think they are careful.
Many years later, I remember feeling much regret when it came to giving the toy away. A lot of the figurines had been misplaced, including the lovely Beauty and the Beast, and I remember purposely keeping the glittery plastic key and not putting it with the whole set (or what was left of it). I think I just said to my parents that it could be forced open (which it could be, but that's not really ideal), or if kids had another key, they could totally use that themselves. Because kids don't just buy one Starcastle, do they?
Although I loved that Starcastle, it wasn't my favourite toy. My favourite was a Polly Pocket house that was shaped like a perfume bottle. And to this day, I still have it. It sits nicely on my shelf and looks like a plastic piece of crap, but really, it is a nice bottle compared to some really weird perfume bottles out there. Not naming names. I actually can't think of any off the top of my head.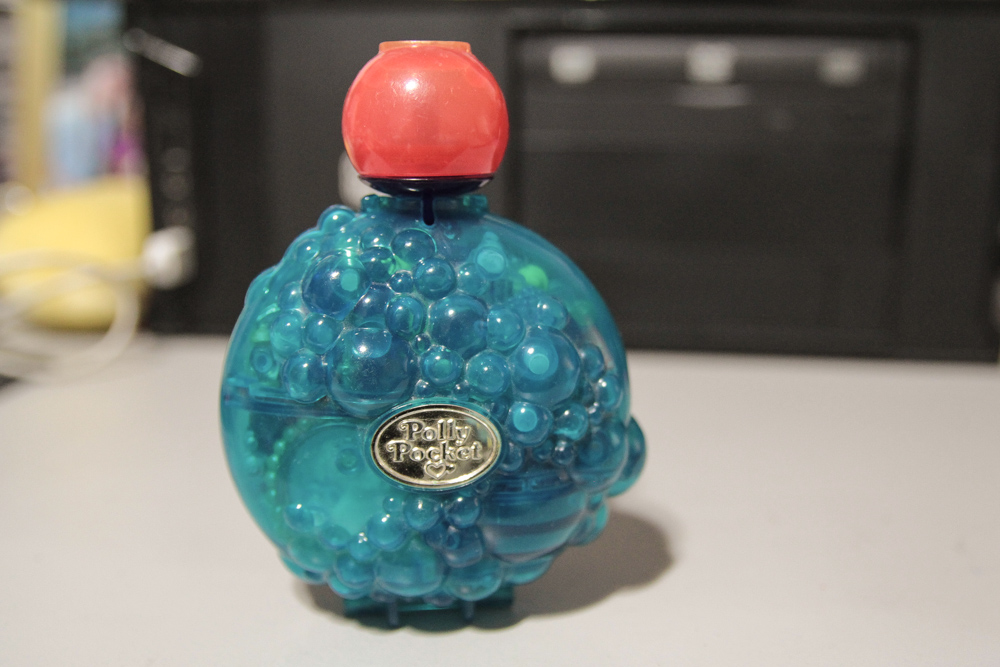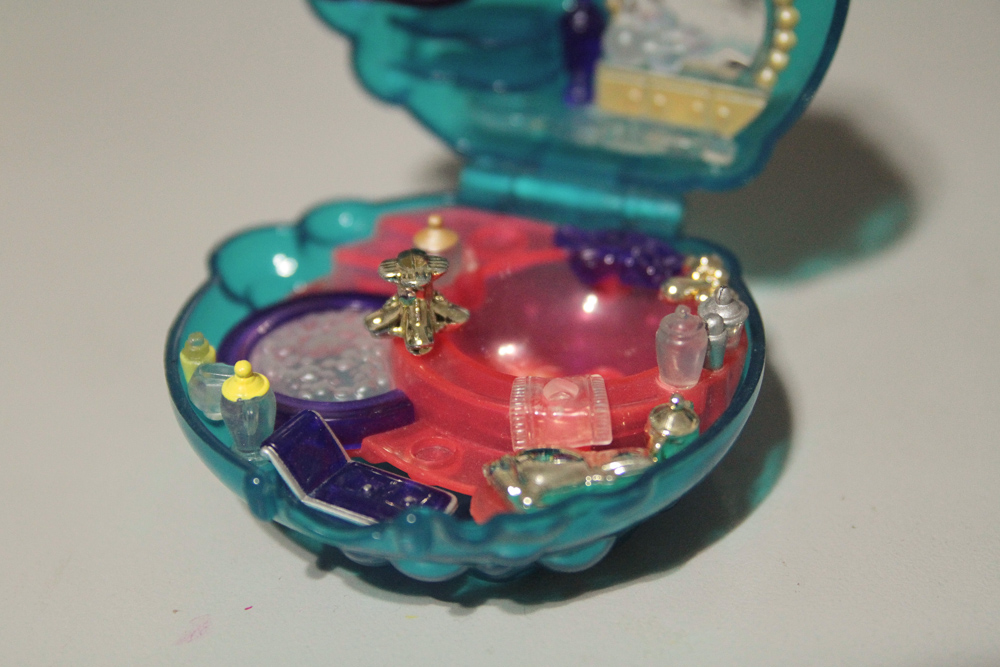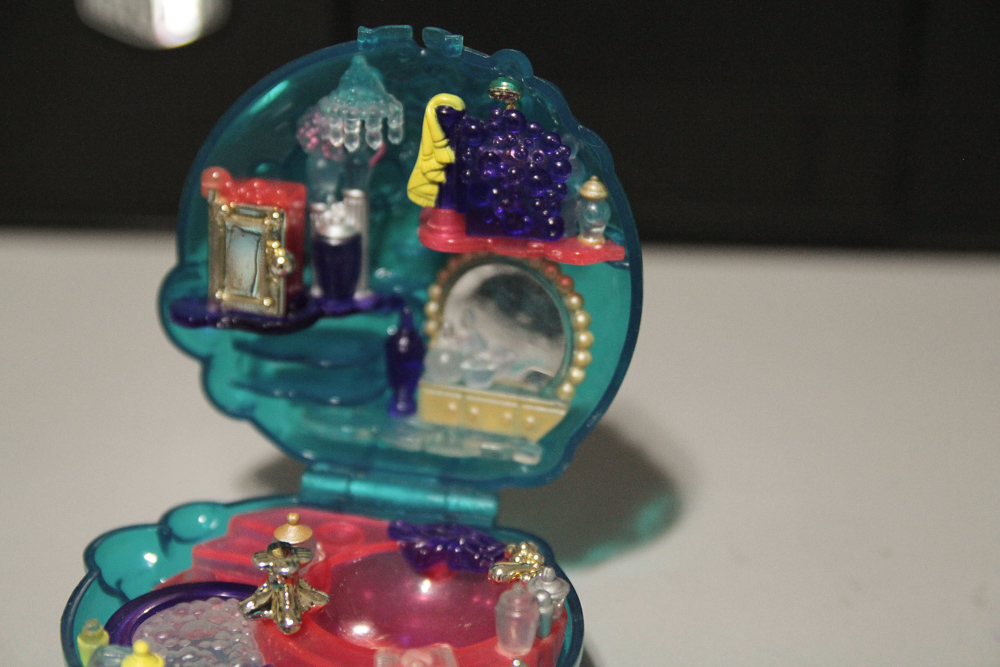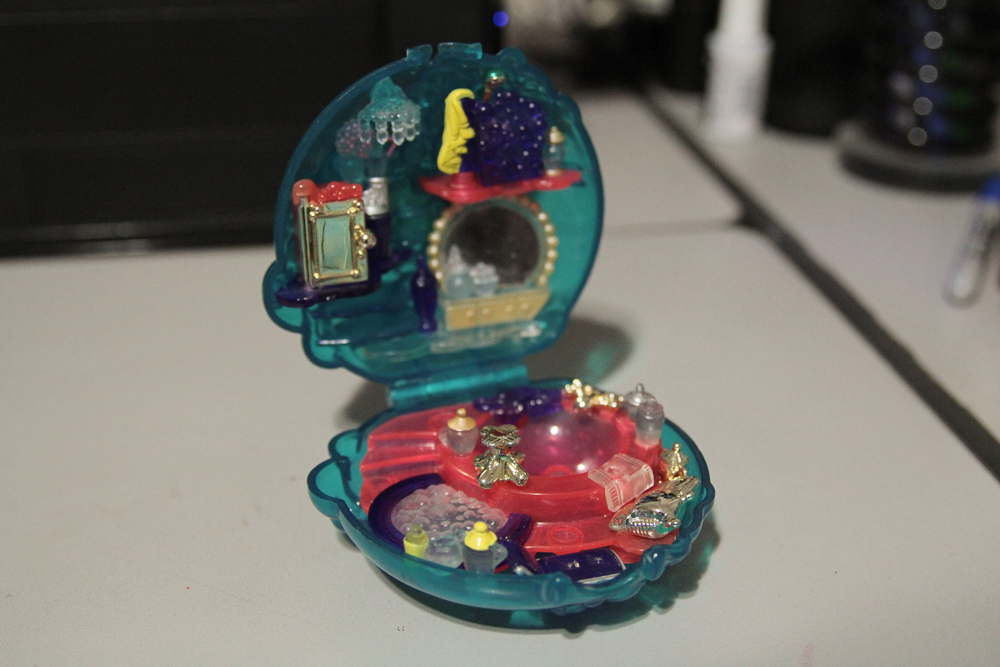 I loved the colours, the blue and pink, and the fact that it looked majestic – really, a thousand times better than a lot of other Polly Pockets. I had one that looked like a makeup mirror, one that was like a shell, another that was just a square (clearly the older and less creative editions)… yeah, this just topped it, really. Translucent blue, with a bubble wand inside the top knob, and with this bubble area inside that you could press and it would blow bubbles in the little spa inside. Polly came with this majestic looking towel, which was just a translucent roll of orange, but seriously it looked like a towel…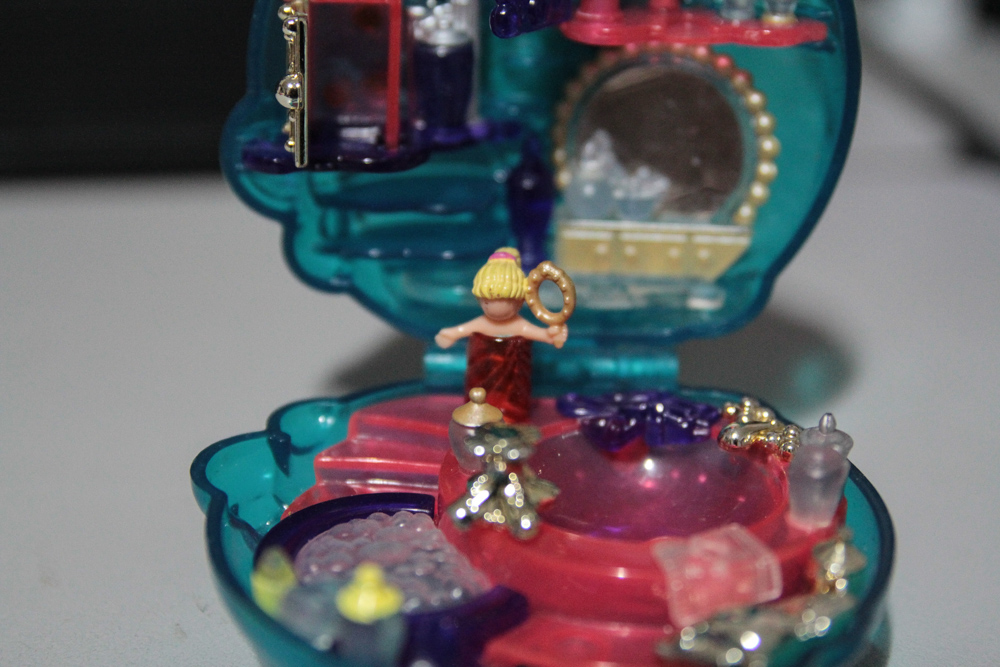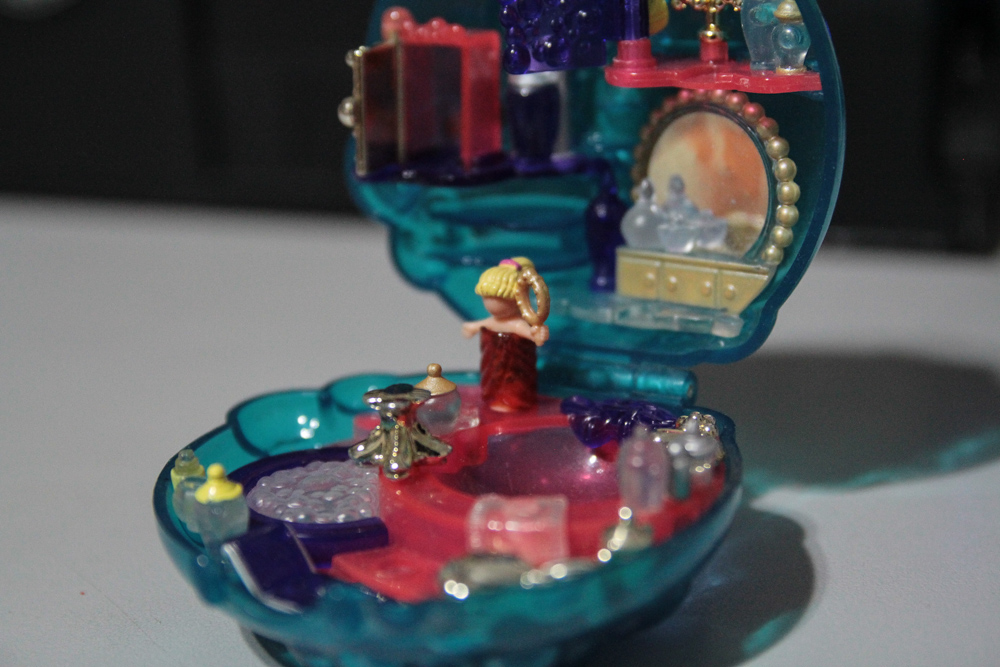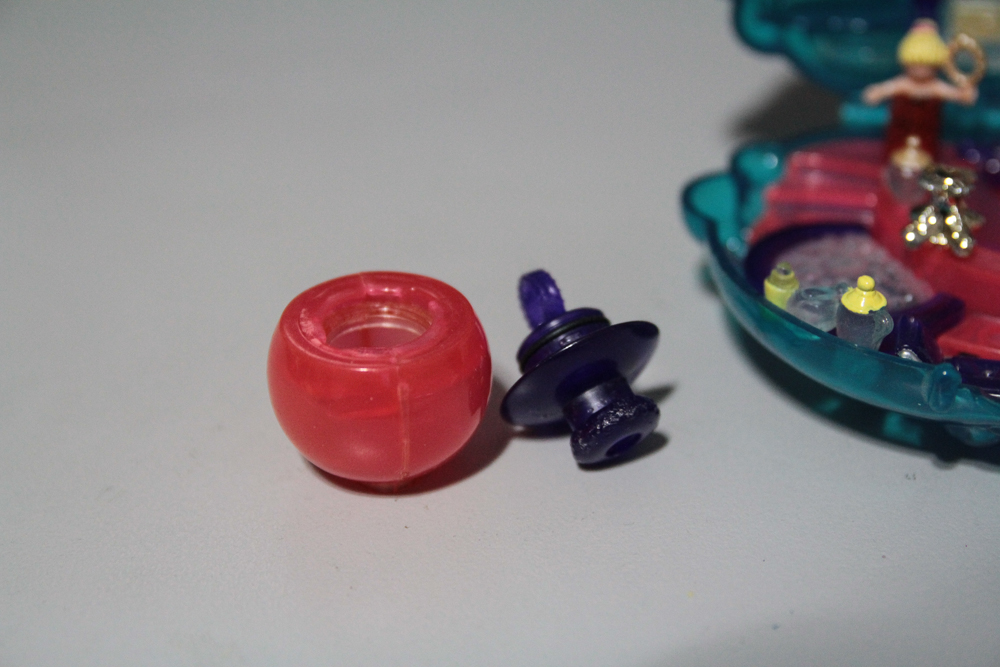 I also don't know why I am writing in past tense when I clearly still have this thing.
But I think one day I will delve into Polly Pocket and see if they are still around. I wish they were as classic as Barbies.