I stopped using social media and reduced my daily phone usage from 5 hours to 30 minutes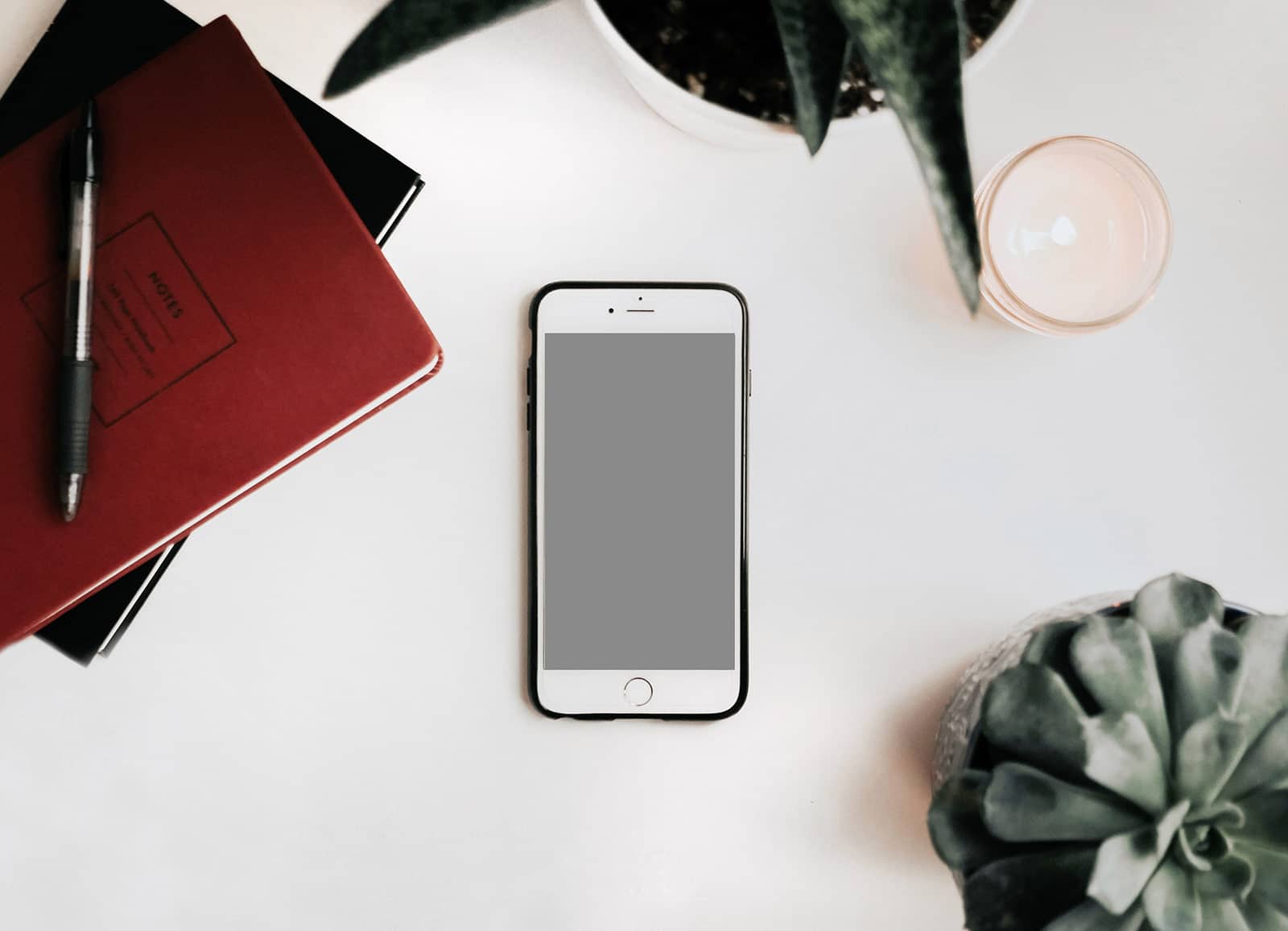 I disappeared for a while. It's cool. I'm cool. Nothing is wrong and I'm going really well. Better than I was before, even. Everything is fine.
It's been pretty quiet around these parts, though, and I haven't really been on social media either. If you follow me on Twitter or on Instagram, you'd be used to my post-workout selfies and daily outfits on my Instagram story, and my tiny wins ✨ or random tweets that were basically me complaining.
Why I decided to stop using social media and use my phone less
I decided a few weeks ago that I needed to do something about my screen time, social media consumption, and the information I was exposed to.
It was starting to bother me and upset me. I haven't read the news for ten years: after studying media and its sensationalisation (yeah, that's actually a word, though "sensationalism" can be used too), and reading a study or two on how news makes us more paranoid and sad, I realised I was not just feeling that way because I had depression. Reading this stuff was instilling paranoia into me. I haven't looked back since.
Social media can be considered a form of news, too, and I believe I have the power to control the information I consume.
So I decided to do the same with social media for some time.
The screen time on my iPhone was logged at somewhere between 4 to 5 hours a day on average. Looking at the numbers can often be shocking and embarrassing.
It's not hard to know where those hours went: texting, scrolling through social media and chatting with people, and the notorious surfing of websites like eBay and Carousell – where I purchase most of my clothes, and where I get a lot of inspiration, and where I spend time when I'm thinking about if my wardrobe is missing anything.
I take the bus to work. And it was really starting to aggravate me that I was glued to my phone when I could be doing something more productive and mindful. Like writing poetry, like I used to do when I was in university. Or just looking out the window and being with my thoughts.
I questioned why I was following so many fitness and fashion influencers on Instagram whom I used to love and follow for their wise words, but were now basically walking advertisements. I used to follow people on Instagram who were my friends, even if they were just internet friends, because I had a genuine curiosity for their "mundane" lives. And I missed that. I started to unfollow anyone I'd never had a proper conversation with, either online or in real life.
On Twitter, I follow many tech influencers and creative content creators. I was seeing constant retweets and "likes" from people I follow, and following numerous people who were actually sharing some seriously toxic shit. I see viral tweets all the time that get me fired up and passionate and angry at the same time. The more I saw this, the more I thought, why?
I think I lost it once I saw the CEO of Gumroad tweet something along the lines of, "Wanting a six-figure salary is a perfectly good reason for learning how to code". It was clear that the rest of the thread of tweets came from someone whose ego had inflated. I'm sure there was good intent, like the intent to teach or to provoke thought – but like a lot of viral tweets, especially those shared by folks in the tech industry, good intent can also come across as accusatory, threatening, belittling – basically harmful.
At first, going off social media was depressing
Being away from a network of stuff probably made me think a lot more about the network of stuff at first. I started to feel depressed. In the first few days of avoiding social media, I was not entirely sure what to do with the time I seemed to have reclaimed. I told myself I wouldn't use social media unless I felt the need to check for any messages, and I stuck to that really well. It was not hard at all.
Sitting on the bus on my commute to work was aggravating when I noticed someone using Instagram and tapping their phone screen rapidly with their thumb to cycle through their following's stories while staring out the window with their earphones in. They weren't looking at the screen at all. They weren't really consuming the content. Some of the content was videos, and they were skipping through all of them without giving it a chance.
I started people-watching on the bus, which got frustrating because the behaviour I was seeing from people was so mindless. The app switching. The constant pull-down-to-refresh gesture. Scrolling through content without even really reading it. Double-tapping to like, but not even stopping for one second on the content. I wondered if they really read it or looked at it and thought about it, or if it was long forgotten.
I got angry about this and I'd go home angry. I'd try to imagine a world without portable electronic devices. I'd try to go for a walk and take in the surroundings. Why was the world so fucking bleak?
My attention was directed elsewhere.
Ultimately, going away from social media made me direct my attention elsewhere. It made me look at my wardrobe and decide I was unhappy with it. It made me look at things I was doing and I wasn't happy with those. It made me more aware and somewhat more critical of what I was doing.
On my morning and evening commutes, I watched people who didn't use their devices. They looked outside. They looked around. They looked calm. I watched people get on the bus and off the bus. I took in what was happening.
But I still watched people who were occupied with their phones. So obviously bored, unable to put their device away, but fearing having nothing to do. I could tell because they would be sitting there with an app open, practically waiting for notifications to appear. I guess this is how people feel when they wait for the bus, when they wait for their coffee, when they wait for the lights to turn green to cross the road. We're just so attached, and fear boredom.
Instead of directing my attention to the intangible digital world, I looked at my physical stuff. I ended up decluttering my belongings. Those who know me well might consider me as an addictive declutterer, but I really did notice that I was hoarding things that were not "sparking joy". I'd become lazy with not organising things, and postponing tasks endlessly, so I stopped and did them.
I didn't go cold turkey, but it made a difference.
It's worth noting that I work on the internet, so flat out disconnecting from the online world isn't quite possible. I honestly didn't think that staying off social media would change much, because I truly believed I did not use it a lot.
I was quite wrong.
It made a big difference.
In fact, now I don't enjoy using social media. I opened Twitter and Instagram a couple of times in the past few weeks to check if anyone tried to message me… but the reality is, nothing felt urgent anymore. Nothing felt like it had to be browsed or read.
I did not feel FOMO or "fear of missing out". If I'm honest, I've hardly ever felt FOMO in my life.
I've turned off almost all notifications for my phone, so only important calls and texts come through. In some ways, I was almost slowly preparing myself for this detox.
I would still take photos post-workout and take photos of my outfit at the end of the day, but I didn't feel compelled to post them. At all. I continued to take them because I like looking at progress, and I like looking at the outfits I wear to see how I've worn certain clothes together, and to remind me of what I like to wear.
When I cut down screen time, I primarily – and definitely – meant my phone. Phones are such addictive devices because they are convenient and portable. It's very likely that, going from 4–5 hours per day on my phone to about 30 minutes per day, has resulted in all that time being spent on my computer instead.
Or, let's be honest: television.
I don't have free-to-air. But I do have Netflix. Not a lot of people know this, but I grew up absolutely despising television because I lacked patience and couldn't sit still watching anything. I did not watch television shows or movies. (I spent my time reading books and writing, if you're wondering.) I only watched something if I absolutely wanted to. This mindset is something that I've taken with me to my adult life, so even in the era of Netflix and streaming, I don't go on Netflix and watch things when I'm bored. I actually schedule time to watch a show or a movie. It's very intentional, and – for me at least – 100% guilt free.
So in spending less time on social media, I did watch a television show or two.
But ultimately, nothing is really different.
I felt more focused in what I was doing at work, and at home, once I stepped away from social media. I've been trying to practice everyday tasks mindfully for the past year or so, because I found that traditional meditation didn't work for me. But the past few weeks have been particularly great. I leave my phone at my desk when I go to meetings. I don't have a compulsive attachment to my phone.
I also got inspired to start a new creative project, which I'll share more about eventually.
People will somehow expect me to come back from this detox and say I did a tonne of productive things, flipped my life around, picked up five new hobbies, replaced ten bad habits with fifteen good ones, or some bullshit like that.
But really, everything is going well and everything is much the same. I'm still going to work, I'm still going to the gym regularly, I'm in good health, I'm hanging out with my friends. I'm still looking at Pinterest for clothing inspiration and I'm forever reorganising my wardrobe. Still the same person.
Except I'm happier and more content, after that big mood dip in the first few days. As I mentioned earlier – nothing feels urgent, like it needs my attention absolutely right now. I feel a lot less stressed, like there is a lot less to actually do. I feel like my mind has been cleared.
The elephant in the room is that I haven't published a blog post in some time. Spending more time writing blog posts hasn't really happened. Yet, I have a backlog of ideas, which I actually never stopped adding to. Because not posting anything on my blog for a month is just so not my style. 😎