Review: Wet Shave Club
Mikkie from Wet Shave Club sent me a Wet Shave Club box to feature on my blog. Wet Shave Club are all about bringing back the manly ritual of traditional shaving. For a fairly affordable price each month, they send you a box of wet shaving items that are good for thirty days.
I don't know the first thing about shaving (for men), but I always found it pretty intriguing that my dad took the time to shave every day. I suppose it's like girls getting manicures, it's important to have all the right products to get the best end result.
Each month, you may receive razors, wet shave soaps, aftershaves, styptic matches, and sometimes other surprises in your Wet Shave Club box. You receive a premium double edge razor and brush in your first month's box to get you started. All products have been hand selected, tested, and approved by a team of gentlemen that Wet Shave Club calls "The Product Vanguard".
The box costs $29 a month, but can cost you as little as $19 a month if you buy a yearly subscription. Outside of the United States (lower 48 states) and Canada, you will have to pay an extra $7.99 for shipping. Despite this, they ship the same day you pay, and ship everywhere around the world.
I immediately gave this box to James to try out. It was perfect timing, because he is in Japan for the month of November, so it was something he could take with him that would last the full thirty days.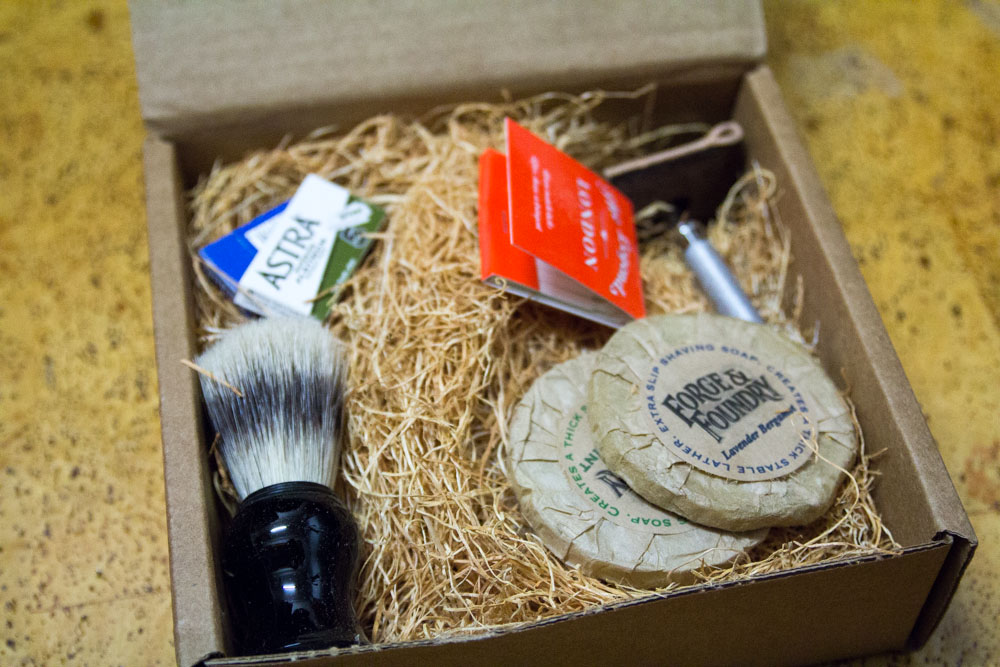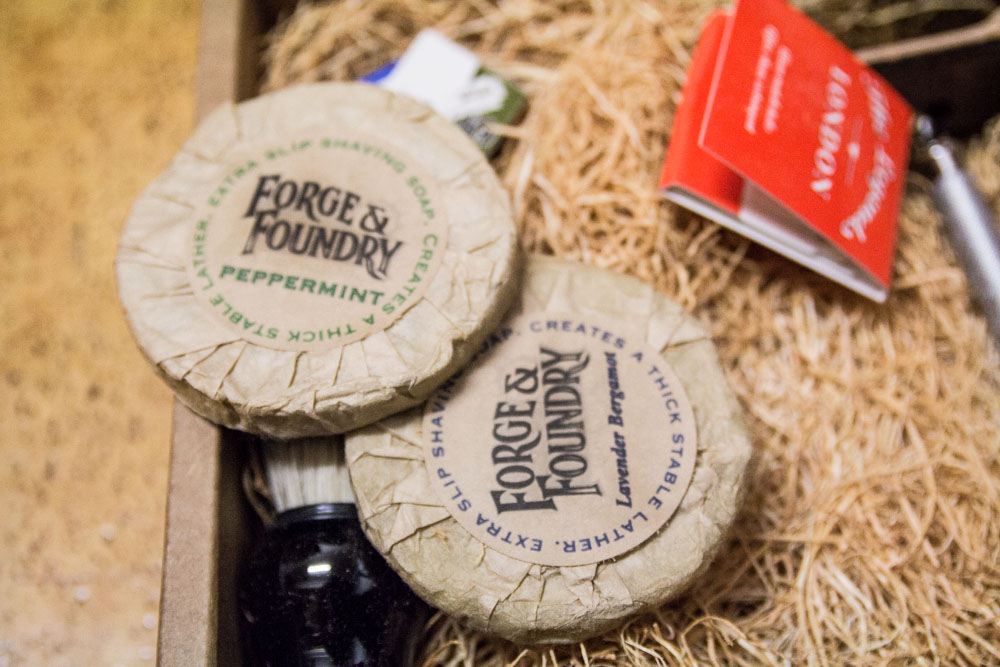 In the box there was a very classy safety razor with a sturdy handle, a shaving brush, double edge blades, soaps and alum matches (useful for minor burns or cuts).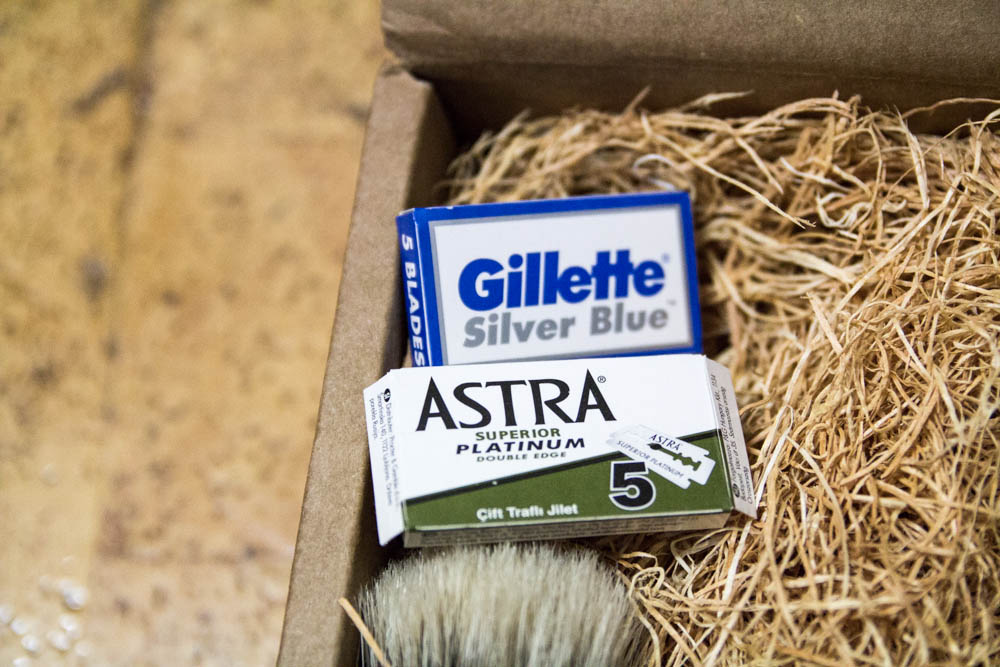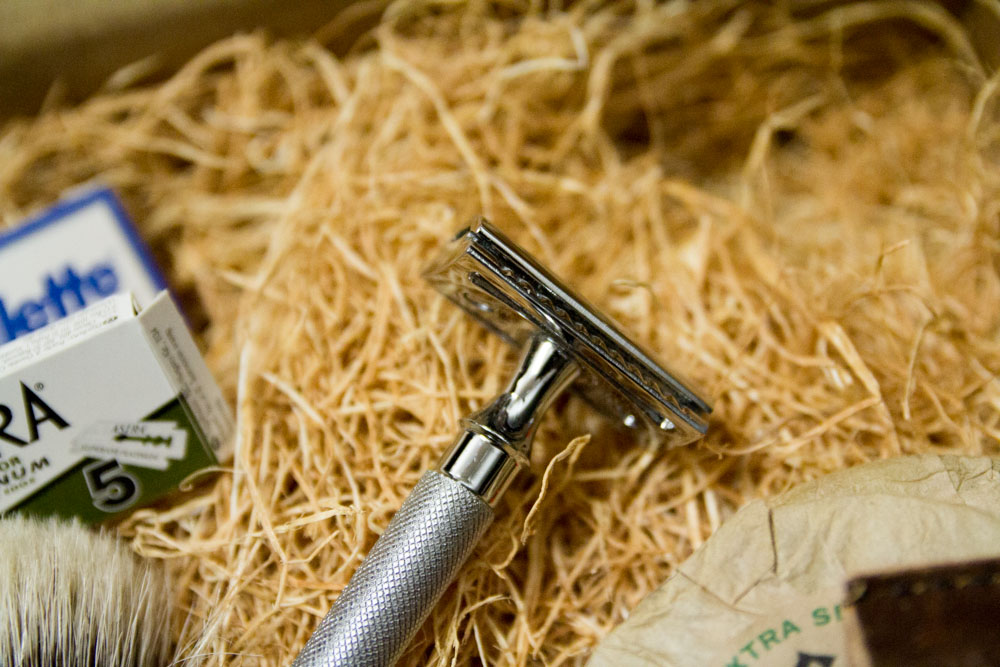 It was James's first time trying wet shaving, and he generally had no complaints about it.
It went well enough, I suppose. I washed my face in warm water as per usual. As I did not have time to soak the brush I simply saturated the bristles in hot water and let it sit for a minute.

The soap lathered up nicely enough, and the brush was well suited to applying the lather to my face beard. For this first time, I used one of the Gillette silver blue blades. The handle is comfortable and it's easy to install blades. The kit makes it easy, really, and the finish is better than what I get from my old electric razor back home. If it weren't so time consuming in comparison I'd probably look to buy a straight razor or something just for the panache of the thing, but this kit is great for anyone looking to get into this fine, manly activity.

It works well enough for someone who doesn't remove their facial hair as a pastime and I have no complaints about any individual items in the kit.
James doesn't have any aftershave, and said, "I um, rubbed some sesame oil onto my face. It's soothing, and has the benefit of being delicious". I'm positive that future boxes would come with aftershave, which would certainly better this situation! :P
Not only does it make a generally mundane and necessary task better, Wet Shave Club does bring back traditional shaving in a classy way. A subscription to the box would be a perfect gift for a guy, be it your dad, brother, or significant other.
Disclaimer: The box from Wet Shave Club was delivered free of charge with this review written in return. The opinions in this review are honest opinions.