Review: Kawaii Box (July 2015)
Kawaii Box is a subscription service that sends you a handful of cute products from Japan and Korea every month for just $18.90. Kawaii Box kindly sent me this box to review, and this post is my honest opinion.
Kawaii means 'cute' in Japanese, so it's no surprise that these boxes are filled with an handful of cute stationery, accessories and candy. I feel like I have grown out of cute things like this, but it was definitely worth giving this box a shot, considering I loved going to my local Morning Glory or Artbox store and having a browse.
The box arrived a little damaged, and it was called the July box even though it had shipped on 7th August. I received an email with my tracking information, saying 'Your Kawaii Box order from July 9, 2015 has been shipped'. They ship from the end of the month, but if they are shipping at the end of July, most people would receive their box in August so it should really be the 'August box'.
I opened the box and I was welcomed with a greeting card. The back of the card had information about all the items in the box, and luckily, nothing seemed damaged.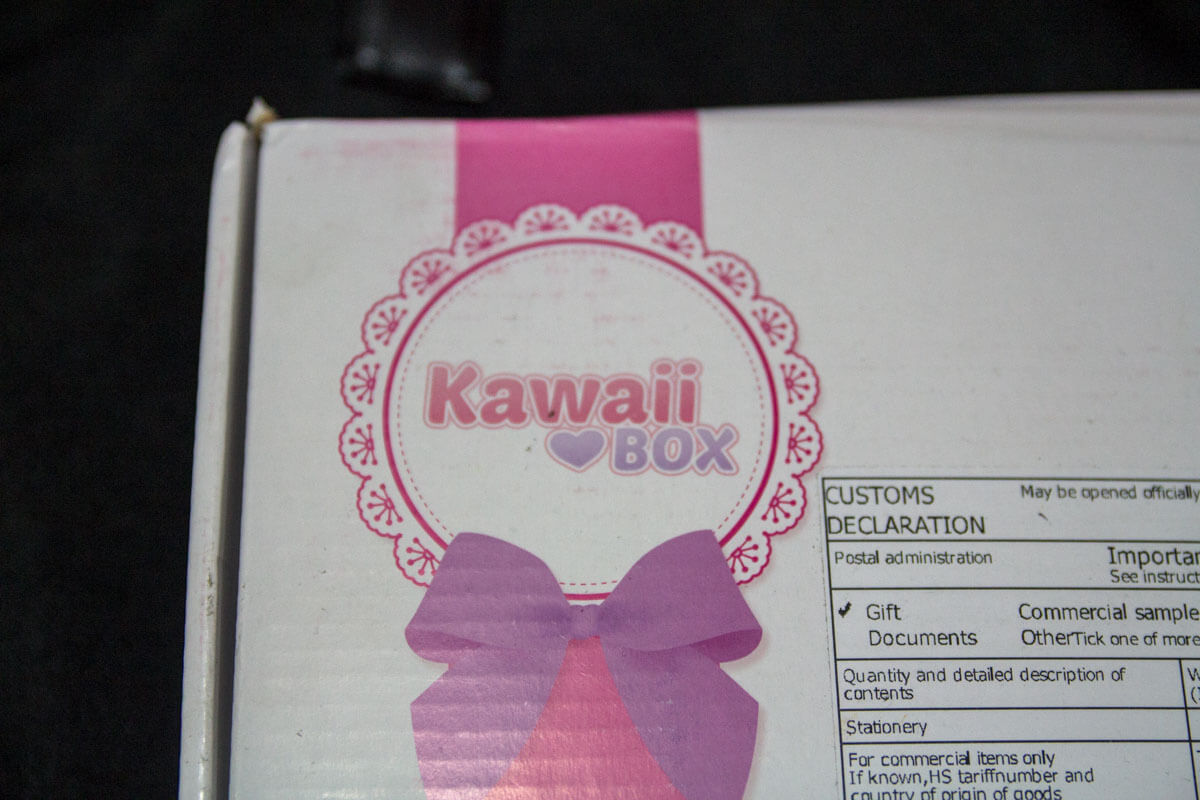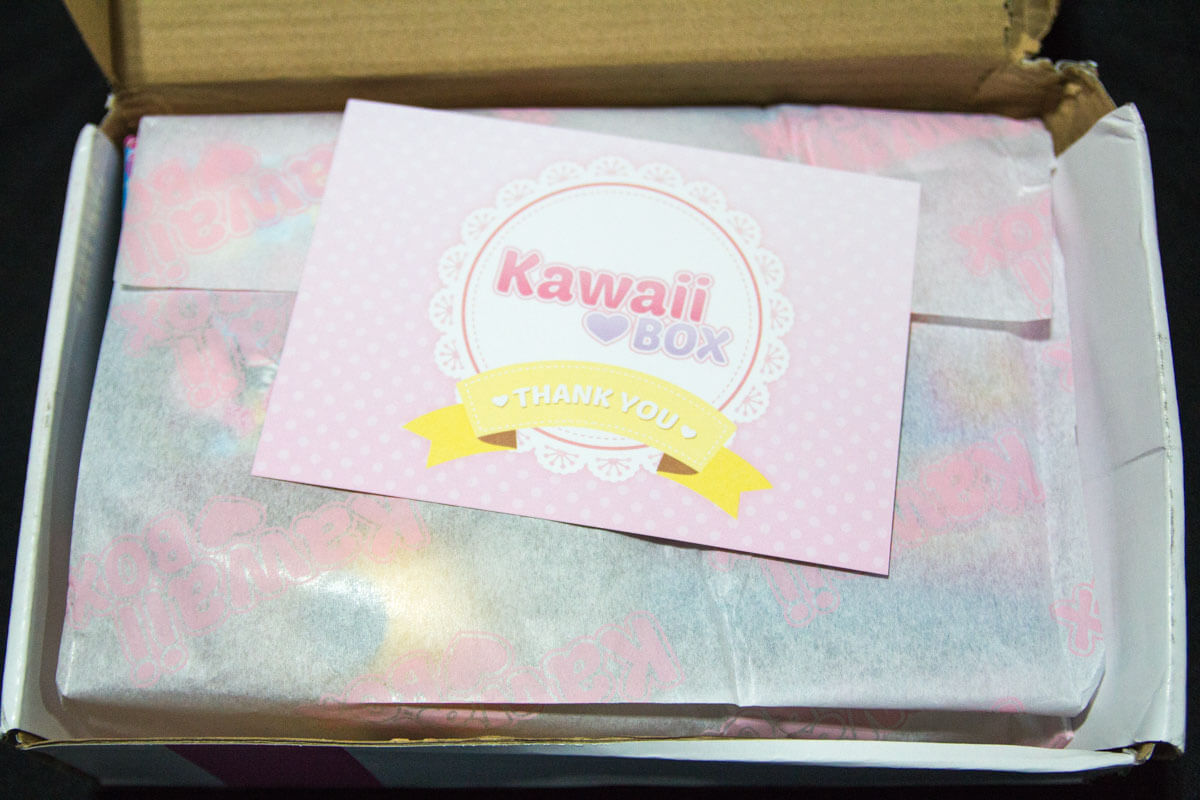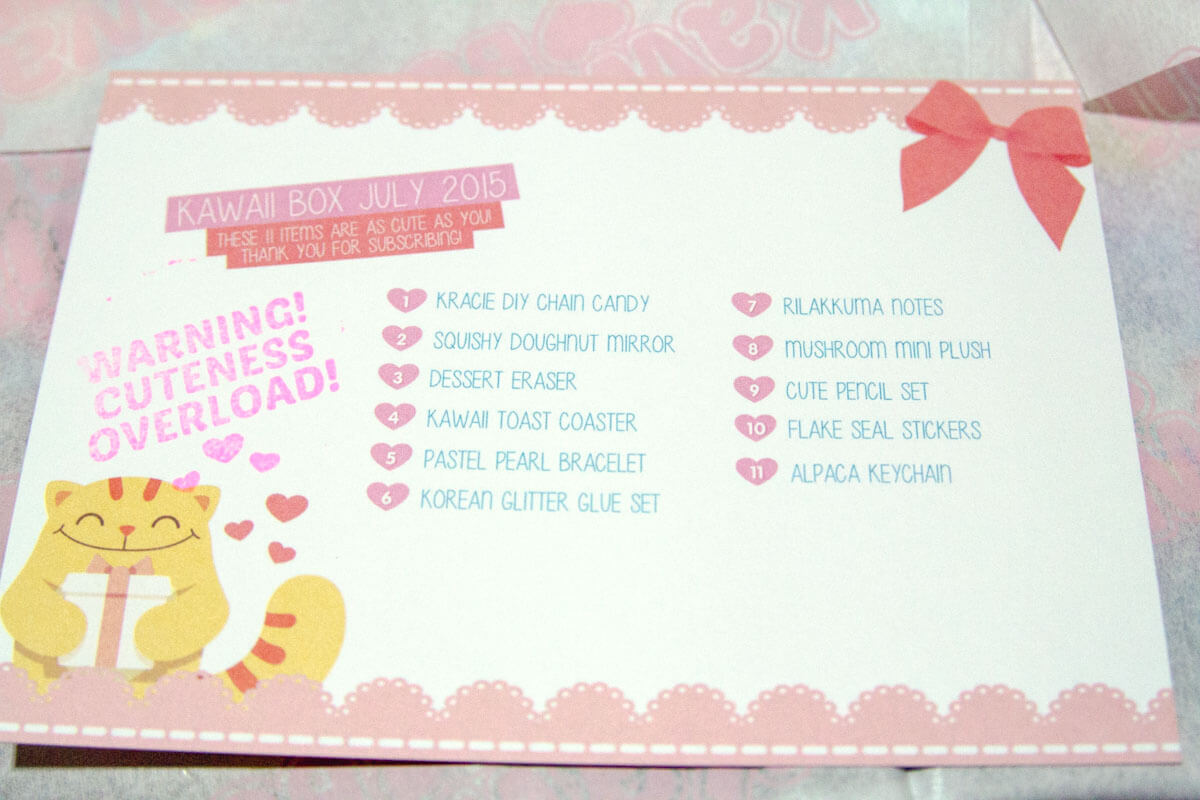 Kracie DIY chain candy
Squishy donut mirror
Dessert eraser
Kawaii toast coaster
Pastel pearl bracelet
Korean glitter glue set
Rilakkuma notes
Mushroom mini plush
Cute pencil set
Flake seal stickers
Alpaca keychain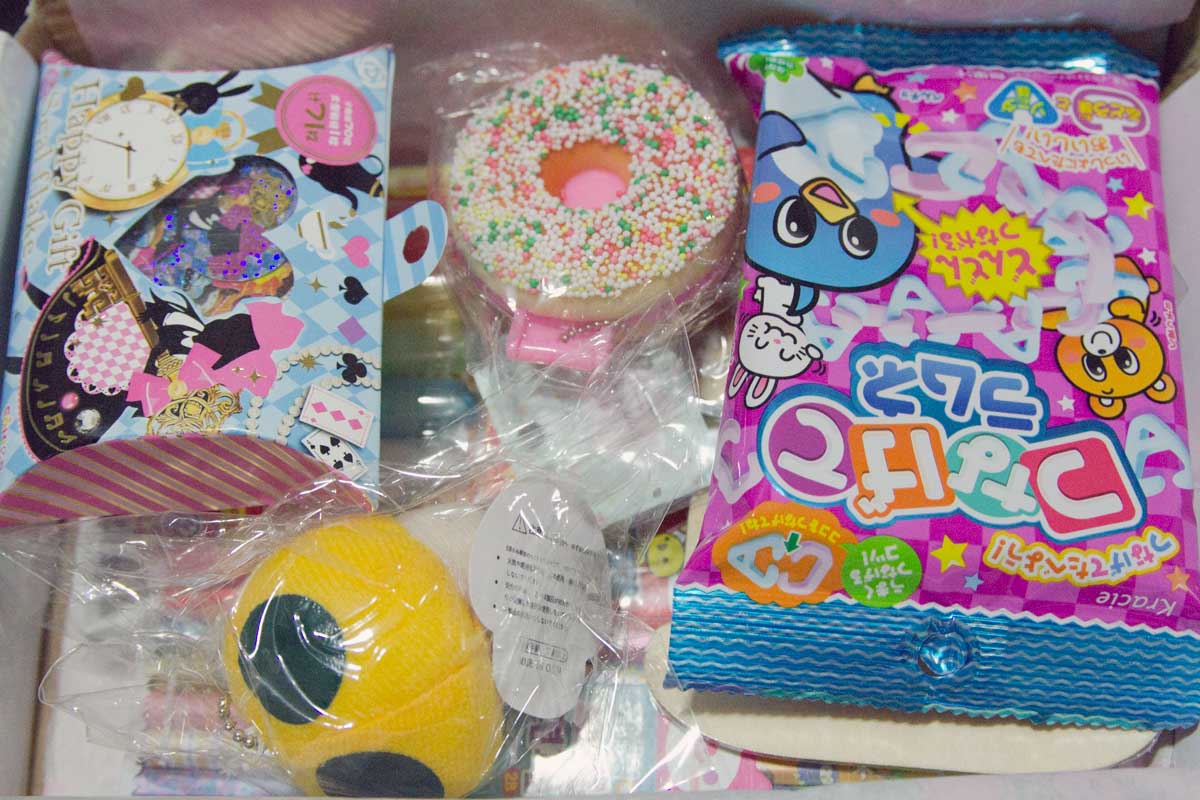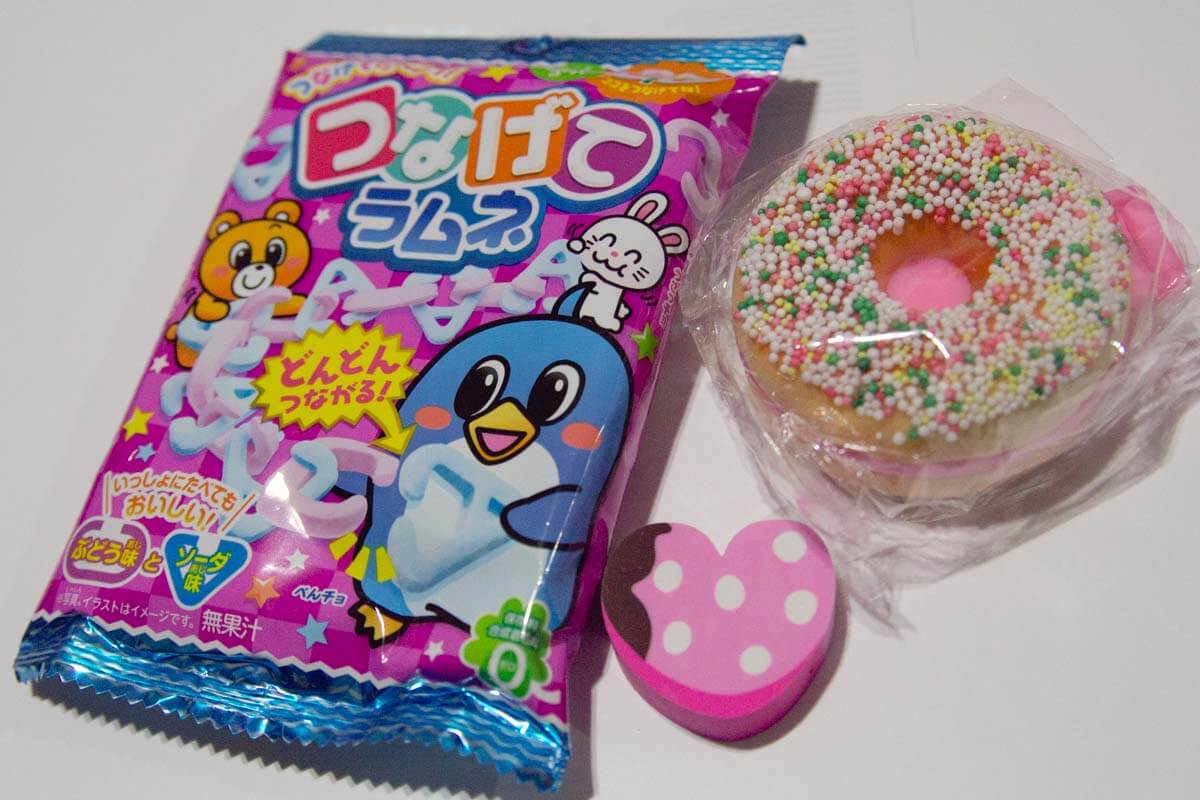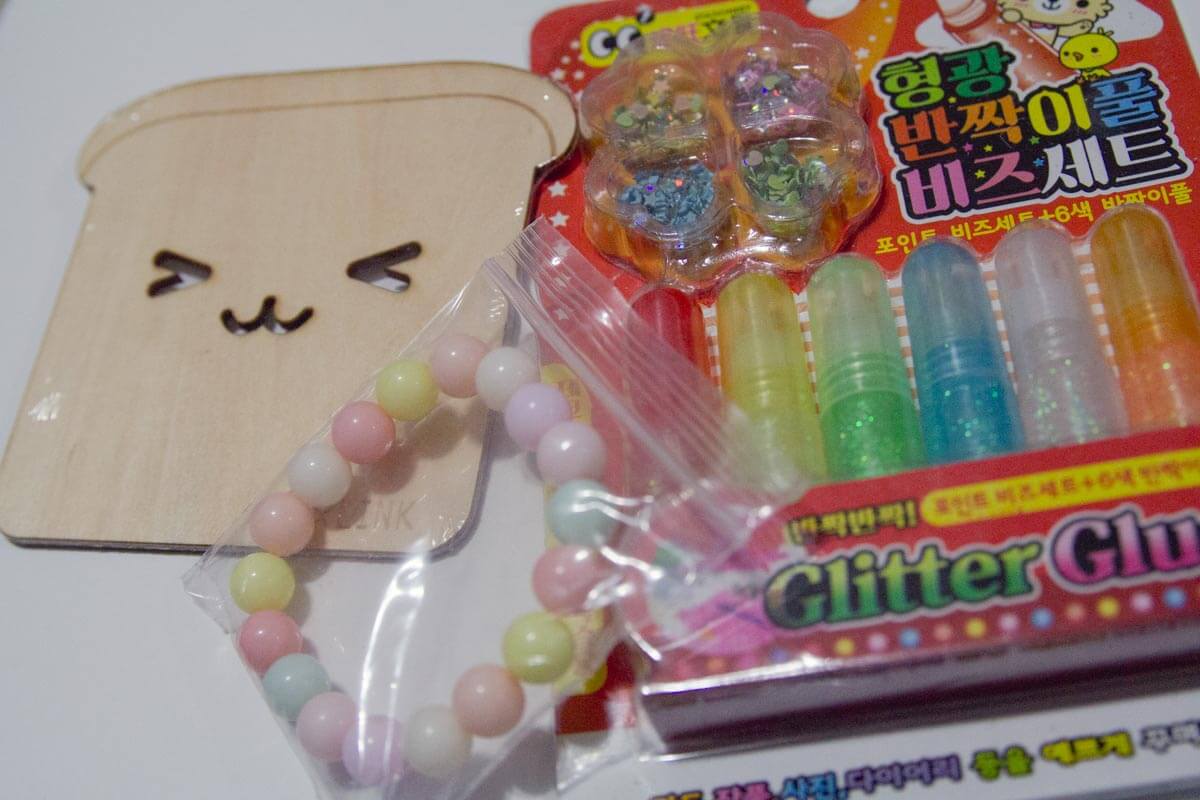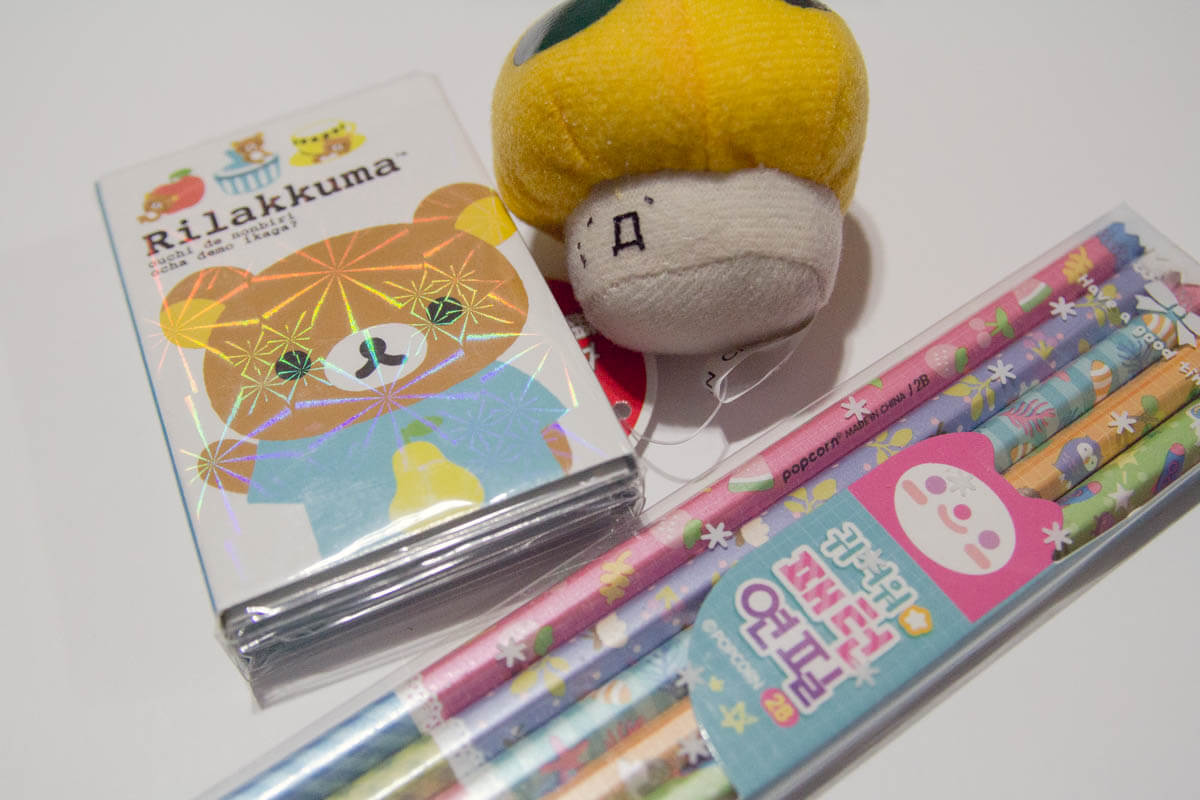 I ate the candy the next day, sharing it with my brother and my dad. I can't read the Japanese on the packet very well but we tried it anyway. It had a strange bubblegum taste which was nice, but we were wondering while we were chewing if it actually was bubble gum.
The donut mirror is cute. It opens up quite easily though, and the sprinkles were already starting to fall off so I don't see this item lasting a very long time. It might get damaged pretty easily. Even though there is a chain on it, I probably would keep it in my bag rather than hanging it from somewhere.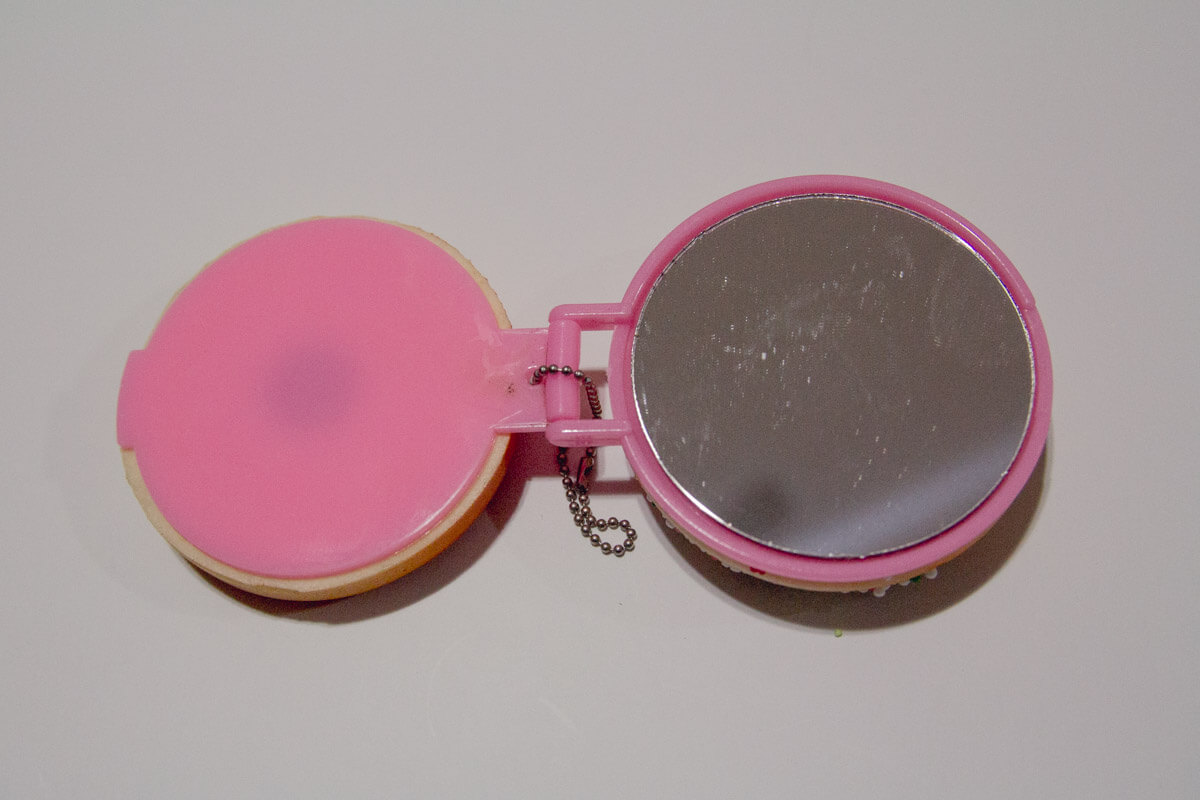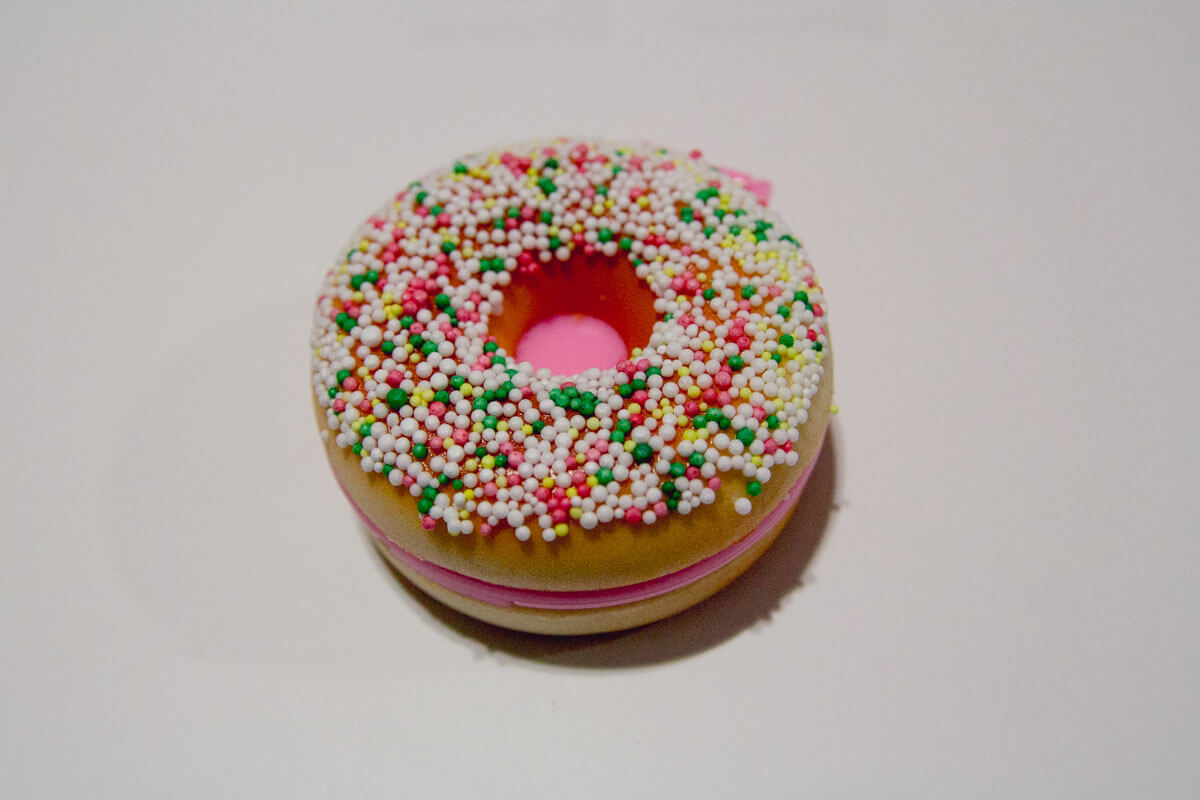 I probably have no use for the eraser since I don't use pencils often. Brandon has a whole bag of erasers in his room that is a decade old. We didn't actively collect erasers, but we had a handful of them that we never finished going through. Even if you used an eraser daily, it would take a long time for it to be used up. I like the toast coaster though! I have a thing for toast, and I use coasters quite frequently. This one is unlike any I have owned – made of wood and quite thin. I don't like the facial expression all that much, but it's still cute.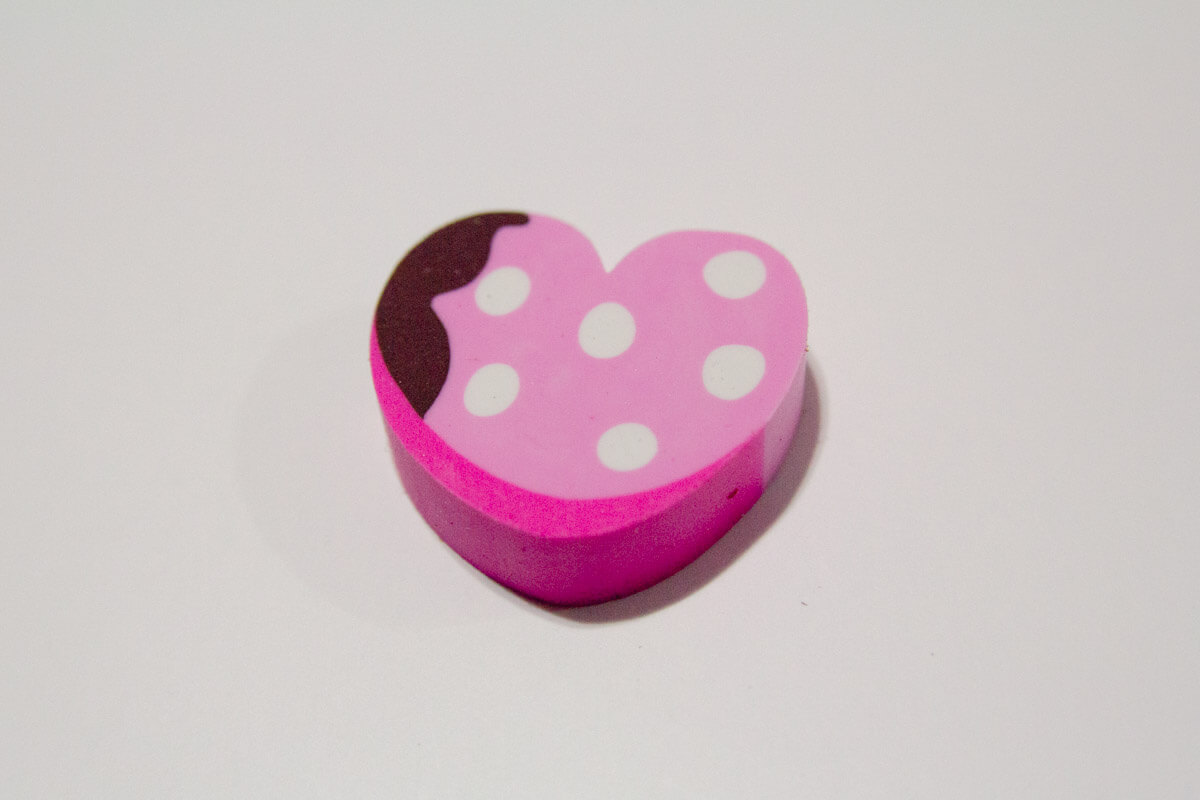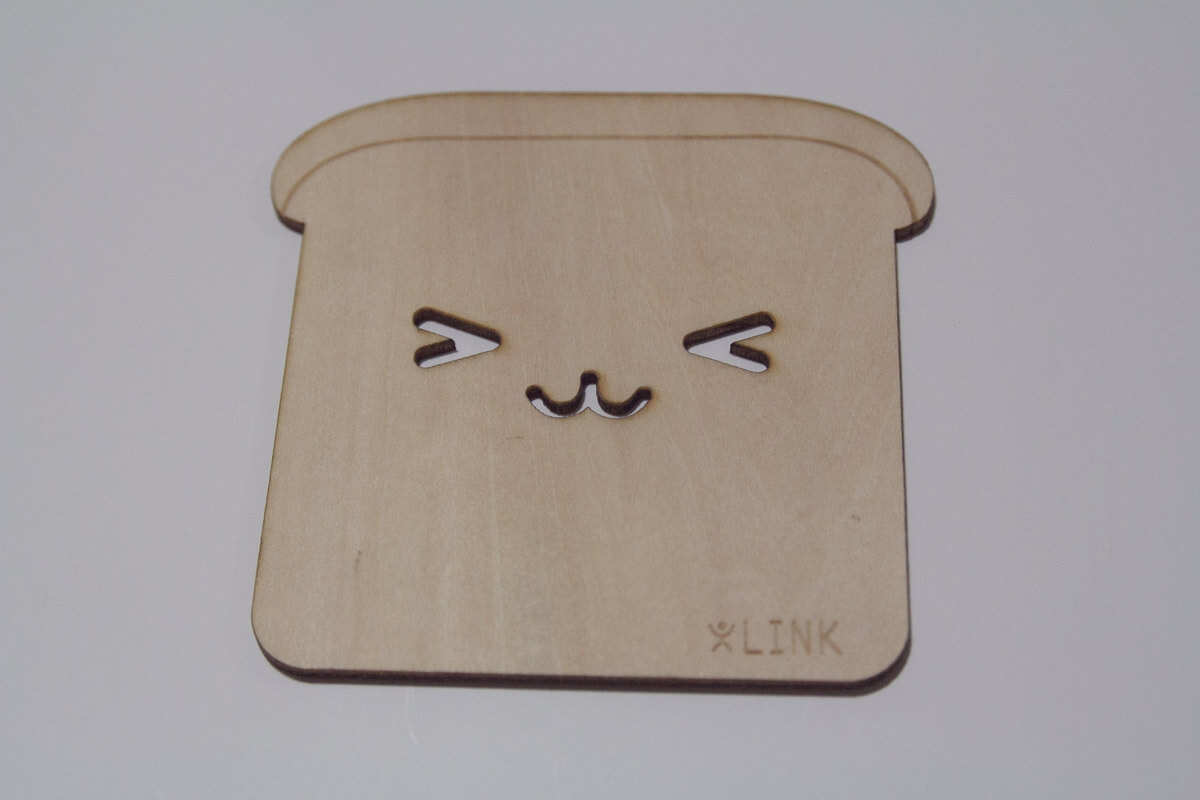 The bracelet is only a little bit stretchy so it won't fit for larger wrists, but it fits fine on me as my wrists are small. Many years ago, my cousin gave me a more brightly coloured bracelet similar to this, and it got worn out, so this is sort of a nice replacement.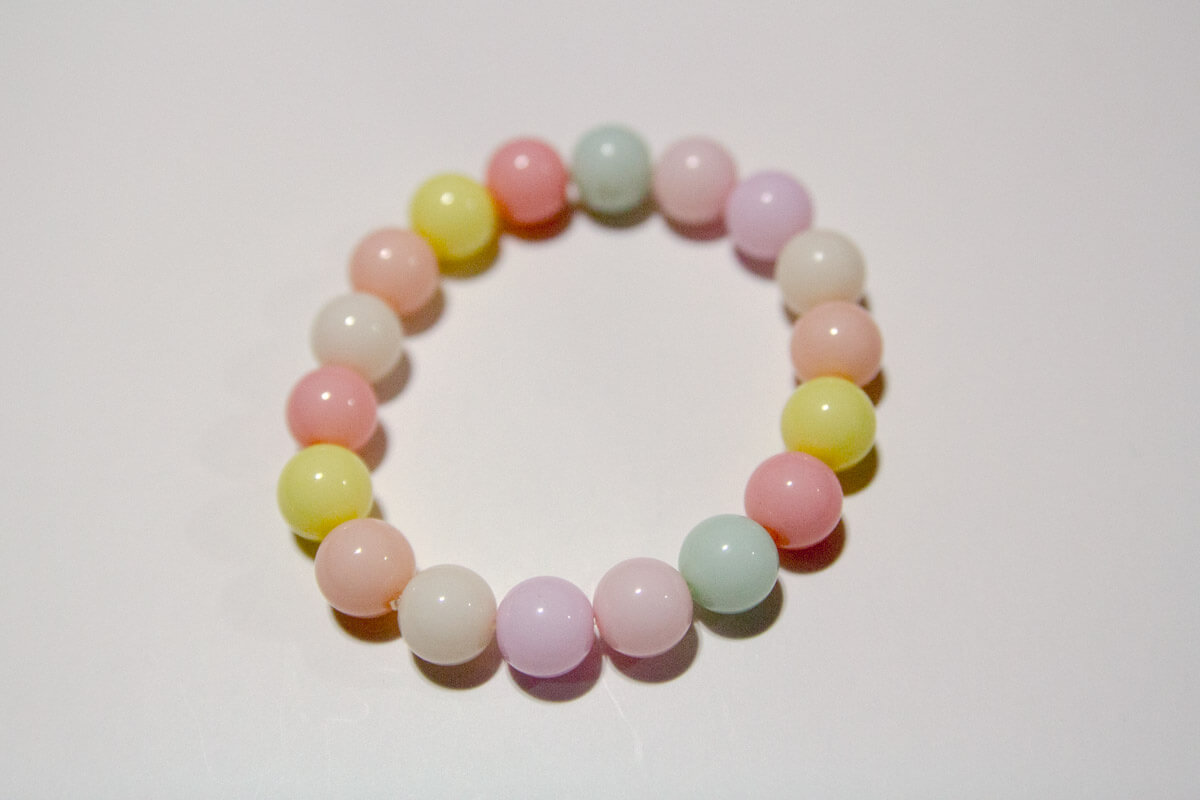 The Rilakkuma notes are cute, even though I don't like the character that much. I love notepaper, but I have a problem where I don't like to use cute notes because they are too cute! I'll probably enjoy writing on and using these when I finally do, though. :)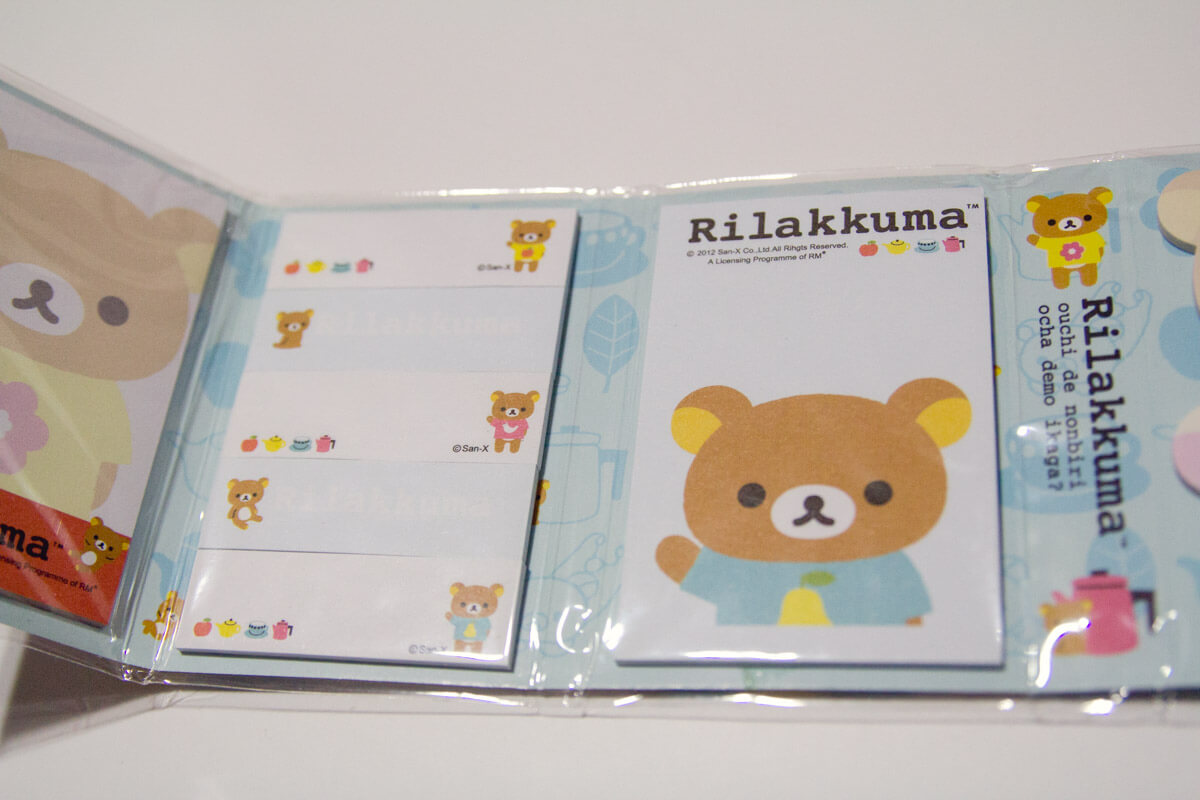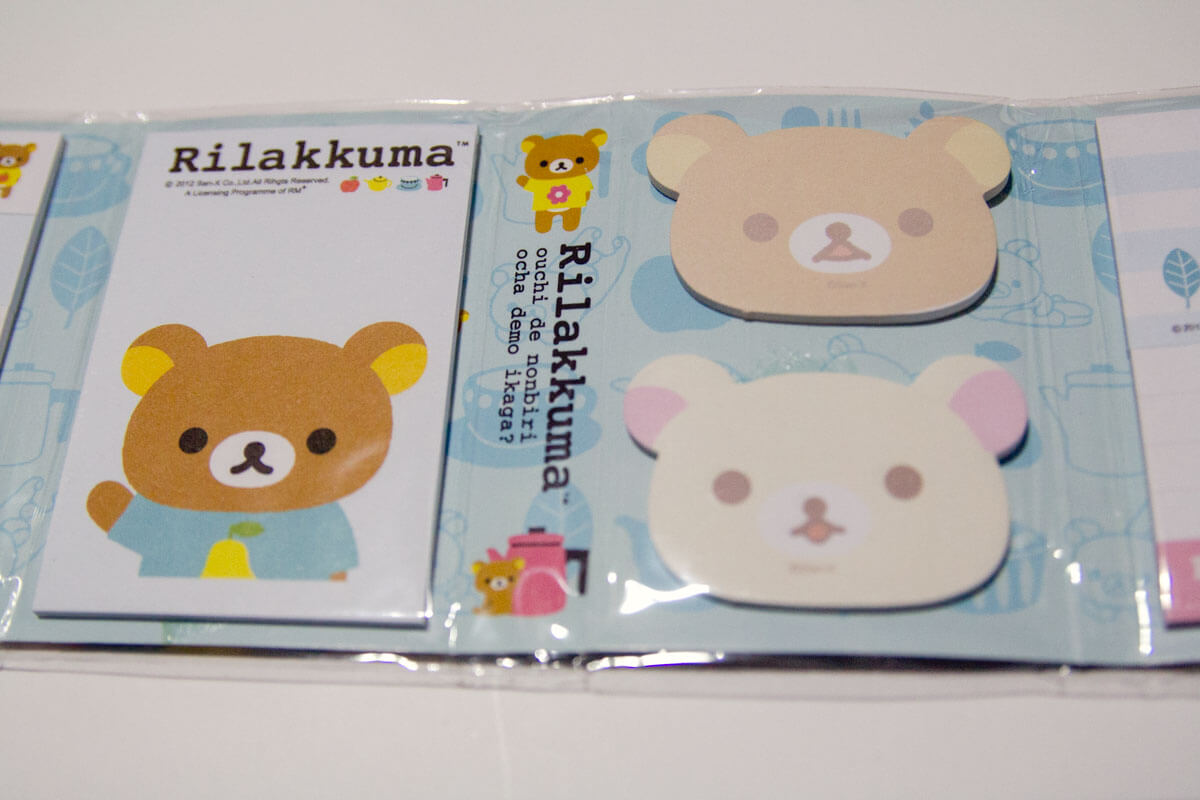 The glitter glue set looks pretty cheap. I'd probably have my ten minutes of fun with it, or think of something creative to do with it, but nothing beyond that. The mushroom plush probably isn't my kind of thing either. I could probably find someone to give it to, along with the glitter glue perhaps? Or I could use it for Christmas cards along with the flake seal stickers. I don't have much use for the pencils either, but they are 2B, which I favour over other pencil types. :P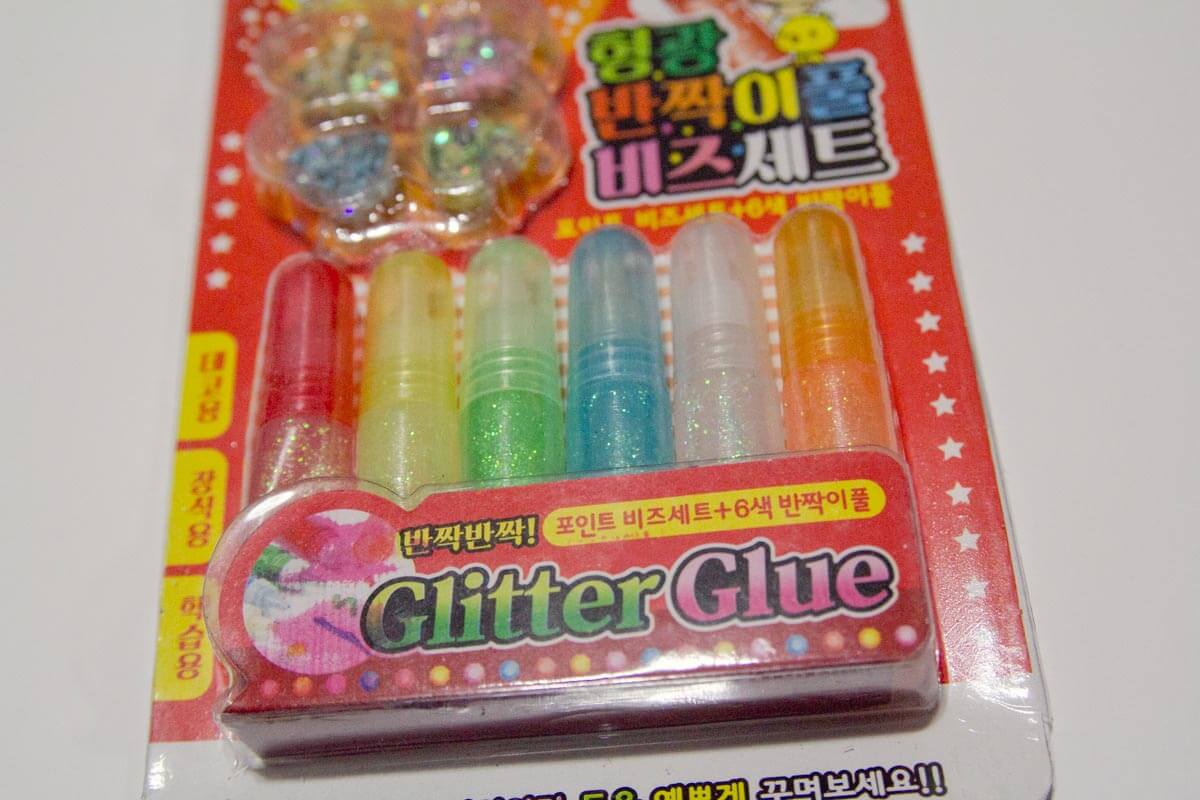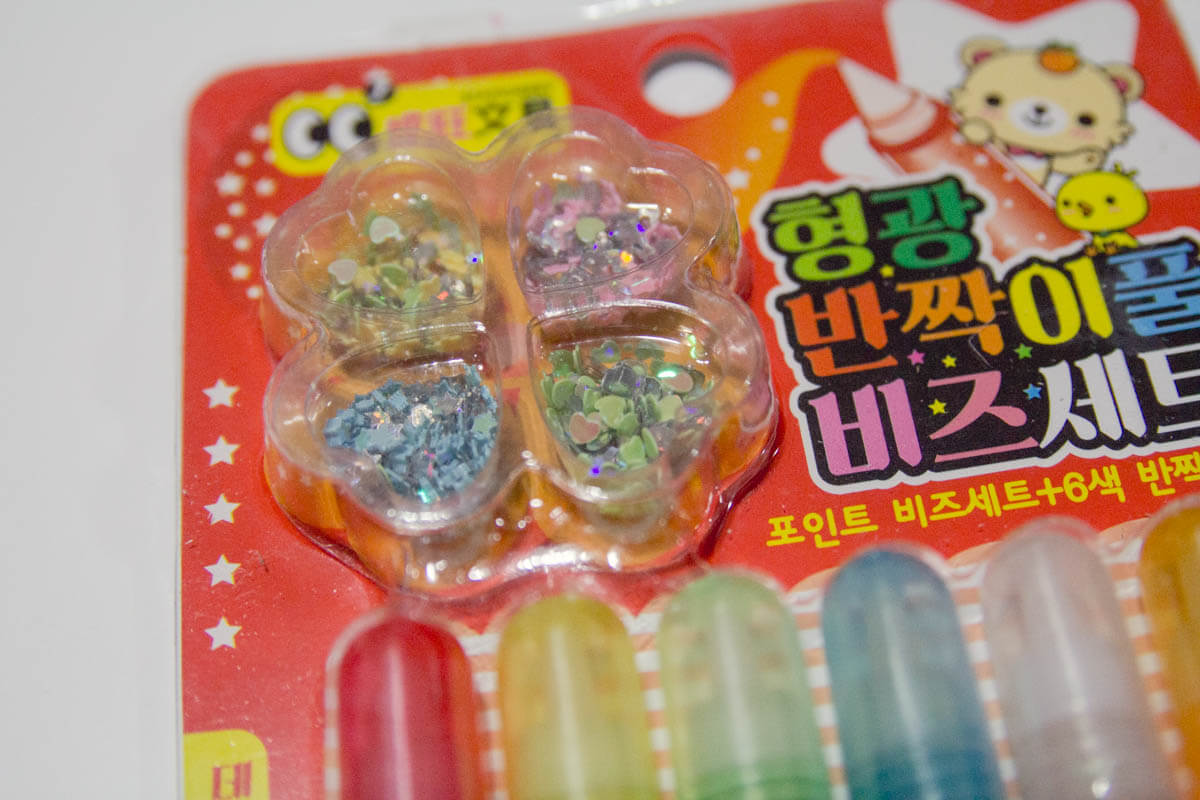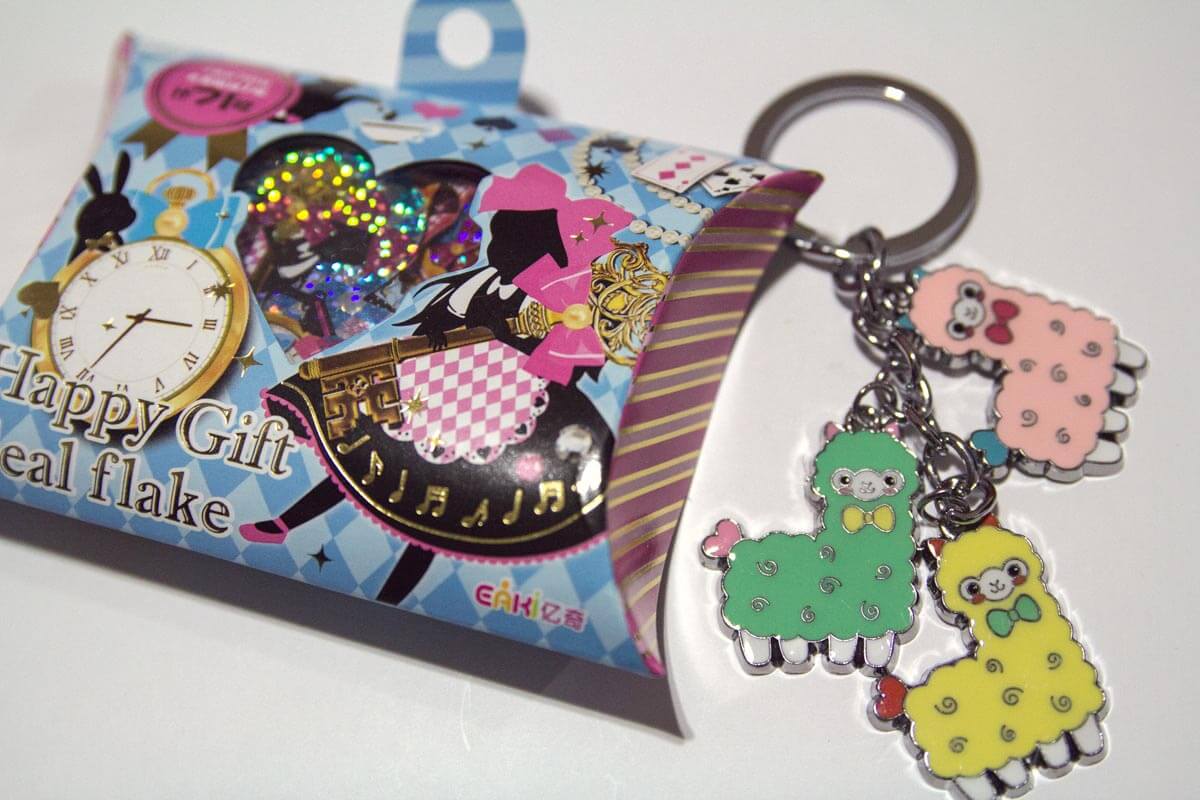 The alpaca keychain is something that I would probably use once my current keychain for my keys is worn out. I think it's pretty cute.
Out of the eleven items in the box, I only liked about half – the keychain, bracelet, stickers, notes, candy (I guess everyone likes a bit of candy) and coaster. The rest could have been better – like the mushroom plush – and the others I didn't like as much.
Still, for $18.90 a month and free shipping worldwide, I would say that is affordable and worth the money. I know I am not really into cute things anymore, but this box would be pretty good for someone who likes anything cute, and perfect for younger girls.
Let me know what you think of Kawaii Box and if you would consider subscribing.