I purpled my hair 🍇
For those who follow me on Twitter or Instagram, this won't be new news – but I got my hair coloured purple!
I sort of wanted to keep it a secret and not tell anyone until the day it happened. I had told only a few people (one person at work and two other friends), and my parents, what I wanted to have done to my hair. I just wanted it to be a big surprise for everyone.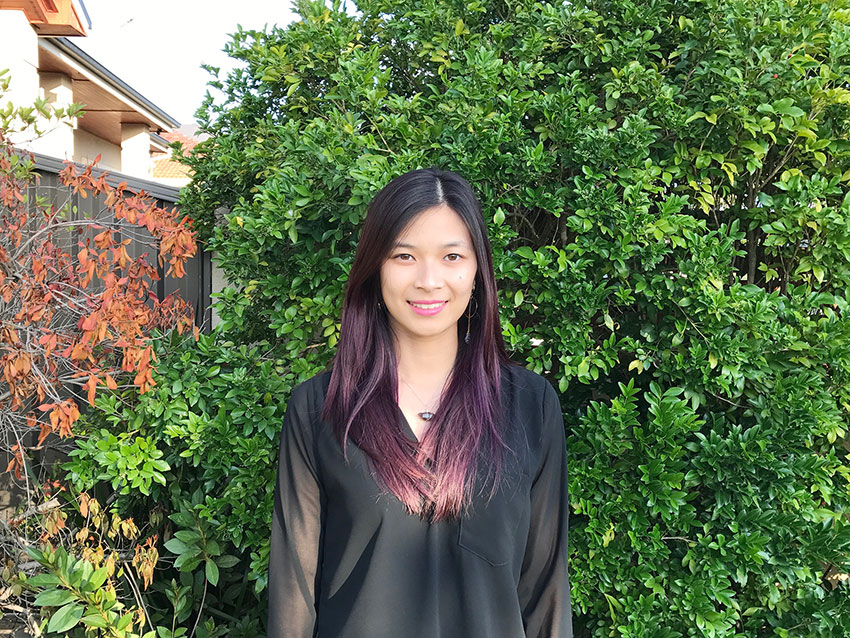 A brief history of my hair
For the past three years I have coloured my hair red. I love red. It's my favourite colour (along with the turquoise I use on my blog), and I love the way red hair fades, but mine had faded to the point where I thought it looked terrible. The ends were a light brown-gold colour that I couldn't stand, and I really hated how my dark roots showed with such contrast to the red at the top of my head.
I'd been used to colouring my hair myself. I've only had my hair coloured professionally three times. The first time was the first time I ever got my hair cut (14 years old), and I got foils in a couple of different colours. I hated my hair not long after that because the foils were stripy and they pissed me off. The second time, I had half my hair cut blonde. I couldn't wait for it to grow out. I was damn near tired of it.
The third time I had my hair coloured was last year, and I got it on the cheap. I believe it damaged my hair and riddled it with many more split ends than I had in the first place. They tried to even out the red colour and it just didn't work out. Ugh.
Hating my hair, onto hair inspiration
On one occasion in the past few years I coloured my hair ultraviolet, with a dye specially for dark hair, which looked similar to my current hair but more pink. It was hot pink in the sun. It was a fun colour but I definitely preferred that hot, saucy red.
I loved red but I just got sick of it. Nick has mentioned, over the course of time, wanting to see my natural hair colour and wanting it to be that way for our wedding. I was really liking the idea of getting my hair darker, but still something different from my natural hair colour.
I really just wanted to do a brown colour slightly lighter than my natural hair colour. But something about that just didn't excite me enough, so I turned to the internet for inspiration. I browsed many websites and looked at many photos of different hair colours, both practical and wild.
Although it was tempting to go and do some kind of red again, I had already established that I was sick of it, so I should move on.
I found some pinks and light reds and champagnes, which caught my eye. I also knew that I would not want to colour my hair blue or green due to the speed at which it fades, and the colour it fades to. It's apparently not that good.
The purpling 💆🏻💇🏻💜
I settled on purple after finding examples of both lavender and violet hair. I didn't really want to make my hair that much lighter and I also didn't want to colour the whole lot. I settled on going for a violet colour (it looks a little plum from some angles – the photos don't do it justice). I wanted to have it done in balayage style, so that the colour would appear more gradual. What I really wanted was to also have my roots grow comfortably into the hair colour, so I didn't want the purple colour applied to my roots.
I got my hair done by Diego at The Sustainable Salon, who also gave my hair a cut! I am so happy with the result. We ended up pre-lightening parts of my hair (split up intricately with plastic wrap) so that the purple colour would sink in and stand out. On my roots, he applied one mixture of purple to bring out shine, then on the middle section he applied another mixture, and on the ends, yet another mixture. The different mixes of the dyes would give my hair the effect it has now.
So… it cost me a small fortune but that makes up for all the cheap-ass haircuts and box dye I've gotten over the years. I love my hair. It's very soft now and I love, love, love that I have a darker colour. After years of having lighter hair I am just so happy that I went for something that hides itself indoors but comes out amazing in the sun. It's such a magical colour. I think the colour really suits me. 🦄 I am also glad that when my roots grow out, they will blend in a little with the dark colours. So you don't have to colour your hair your favourite colour, people. Colour it what best suits you. 🙃
I am a purp derp ??? #transformation pic.twitter.com/yUZuM9apSI

— Georgie C. Cooke ? (@georgiecel) December 2, 2016
My hair is looking and feeling so great and I've had it done it in an environmentally friendly way. I want to thank Heather for telling me about The Sustainable Salon. Their service was excellent and I have zero complaints about the result. 💖
Pssst… what happened to your middle parting?
Yeah, well, that I got bored of too. So I decided to put it back on the left… 😅