Timeless Thoughts: Monopoly board game
Timeless Thoughts is a monthly linkup hosted by Georgie and Tara, where bloggers write about something from their past – it could be an item, a place, an event – anything that evokes a trip down memory lane. Timeless Thoughts is held on the first Saturday of the month, and runs for two weeks.
For the first Timeless Thoughts of the year, I had a couple of ideas throughout the day, until I realised just what I was doing today. Nick and I were playing Monopoly! He mentioned it yesterday, and we didn't get to play it so we played today instead.
I was worried that Monopoly was going to get boring with two people, since every time I played with Brandon we would get bored and stop before even getting close to finishing. It was fun playing today though (spoilers: I won), and I almost forget how classic the game is.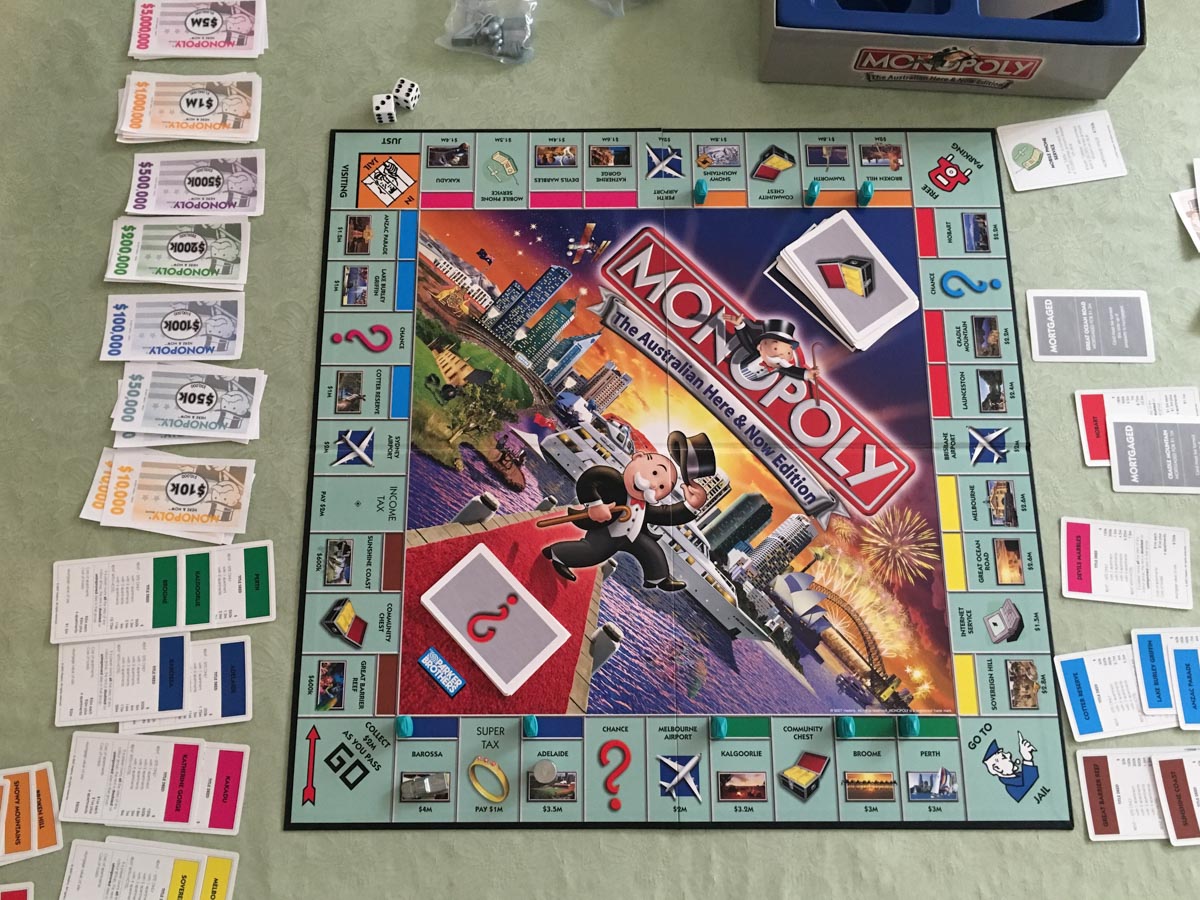 I've seen different versions of the game and they seem to have switched it up over the years, but it's funny looking into what has changed. My version is an Australian one, and is one of the older ones which still has the cannon, man on horse, and iron tokens, which were retired by 2008. My favourite token used to be the iron one because everyone laughed at it while I favoured its simplistic design. My version also has the sack of money which was supposedly a 'lucky' and limited edition token, now also retired. Brandon always wanted to use that token and he really did seem to get good luck from it.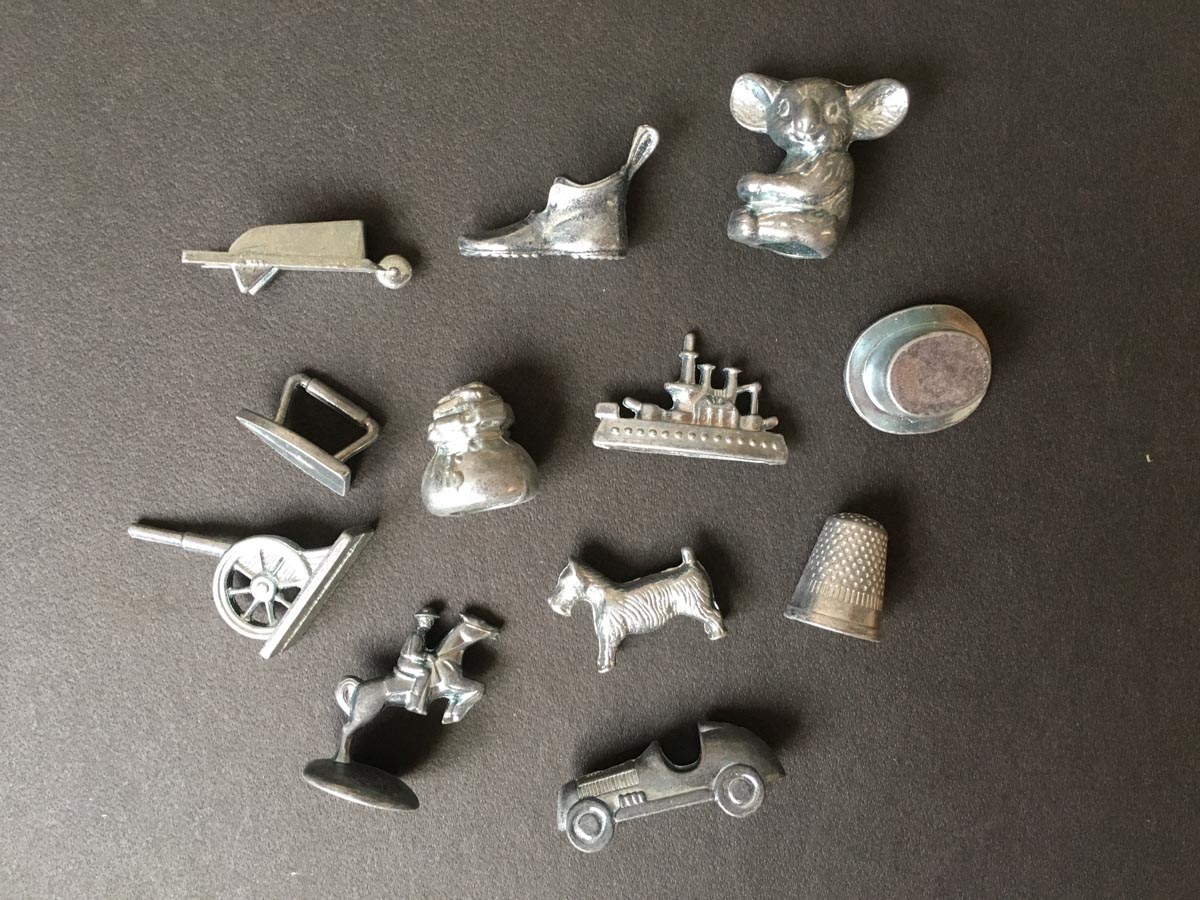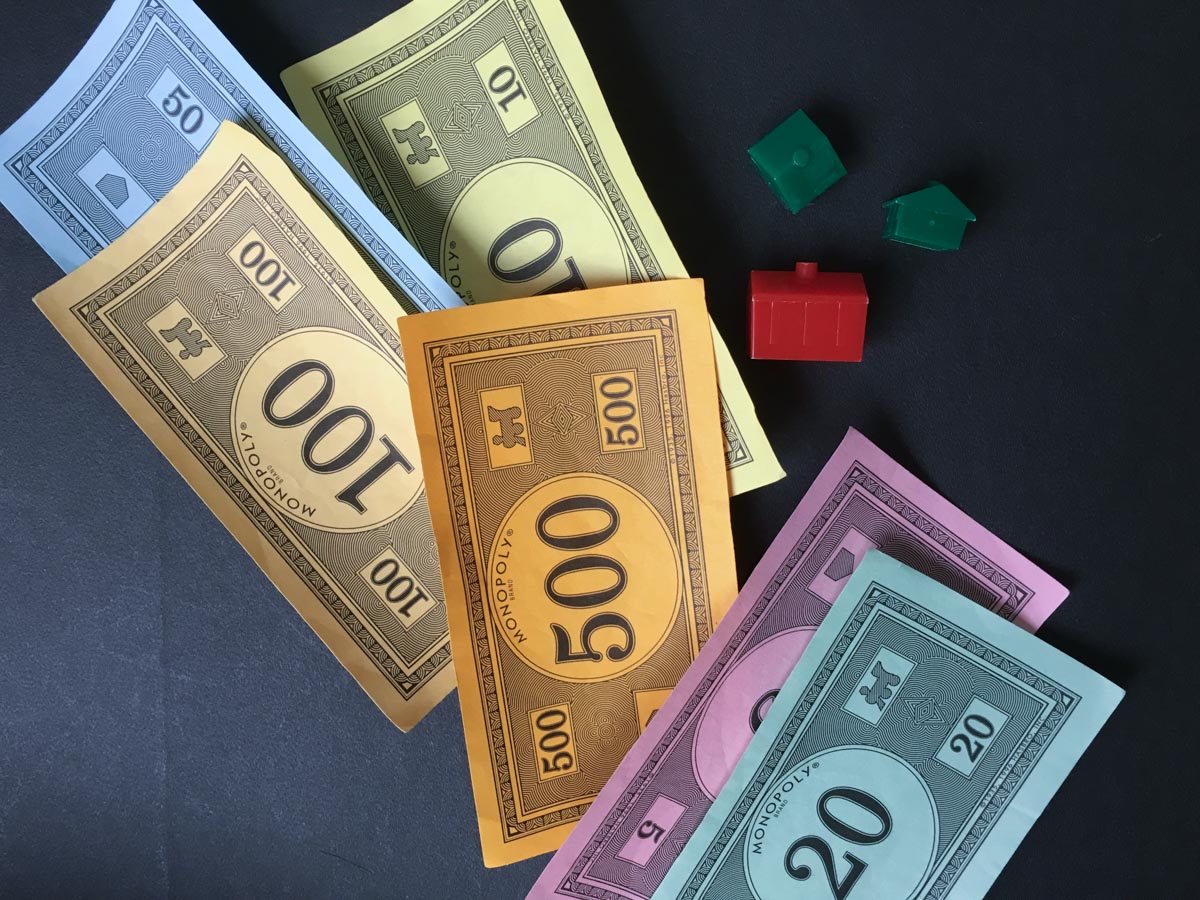 Since my version is Australian it has Australia Post and Telstra as the utilities, and all the properties are streets from Australian capital cities. The weird thing is the 'Sydney Station', which has never existed. We only have 'Central Station' in the heart of our city.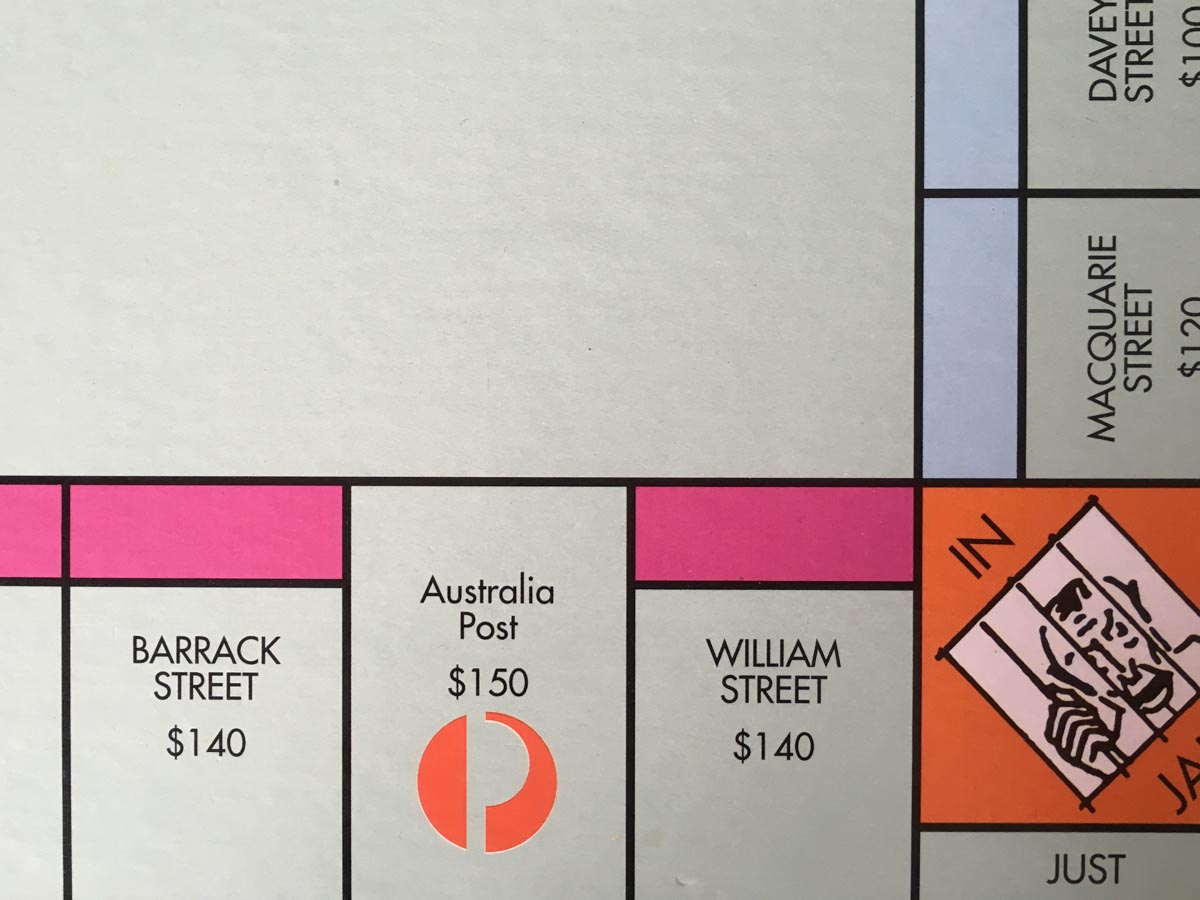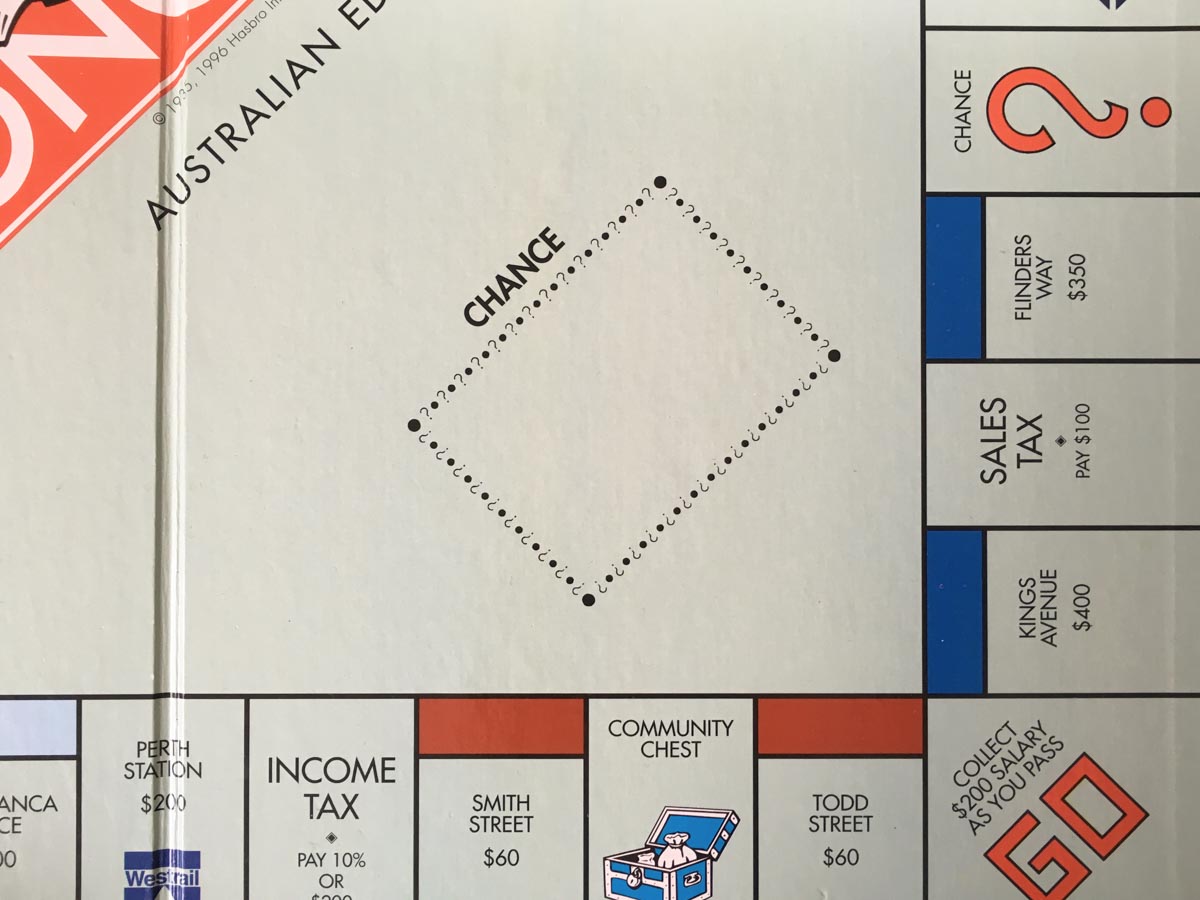 Nick has the Australian 'Here & Now' Edition which has properties that were voted in by Australians. Some of them are a bit weird and I wonder why people ever voted them in. The train stations are airports instead, and the currency is in millions dollars rather than dollars. You would be paying $2M for a property rather than $200. Which makes more sense right, because why would a property only be two hundred bucks in this day and age? :P I do also wonder though, why someone would pay $600K for the Great Barrier Reef in Australia. I'm sure it's worth a lot more than that!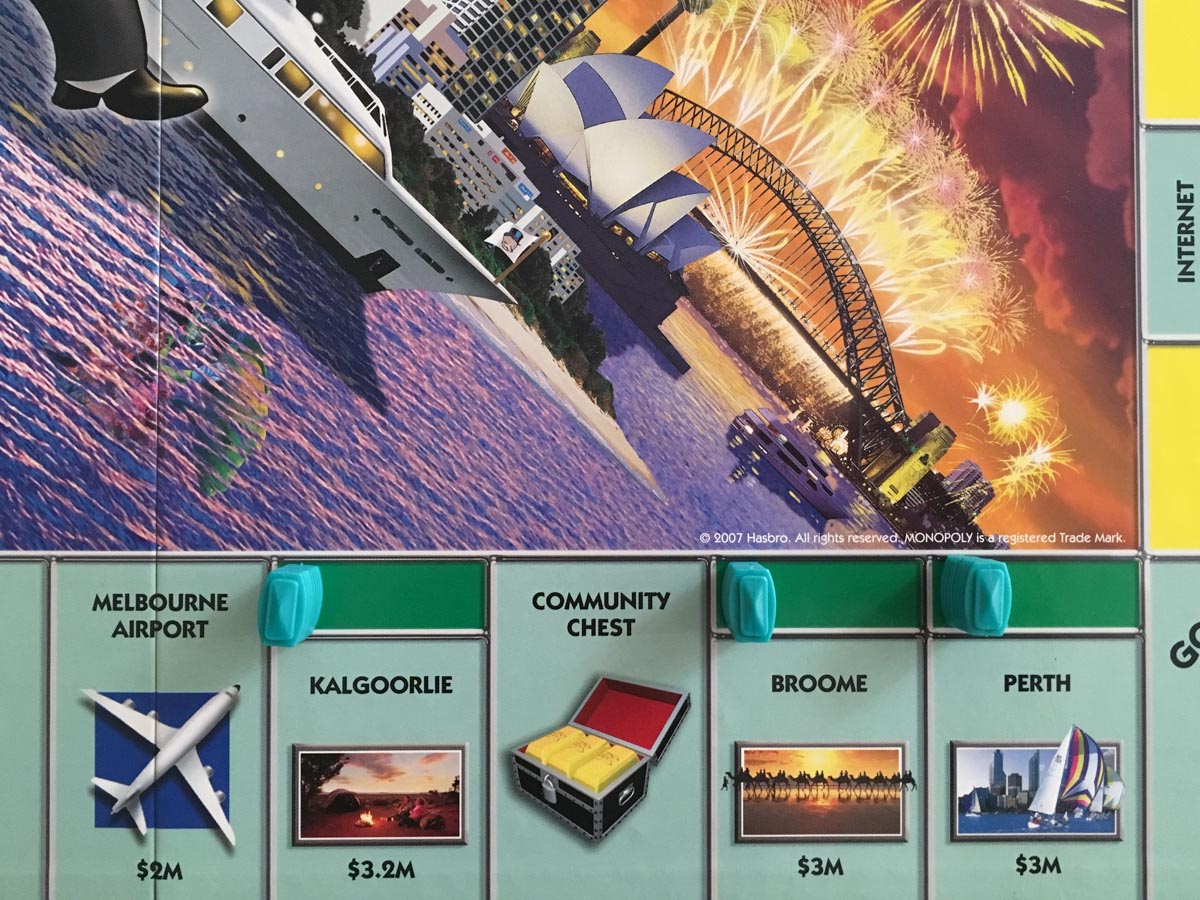 As Nick was setting up the board I was momentarily horrified by the photographs on the properties on the board (that was really weird and the photos were not awesome), and how all the tokens were really stereotypically Australian things like a koala, flip flops, a surfboard, a utility vehicle/truck, and a jar of Vegemite. I chose the jar of Vegemite though. 😆 It's funny how seeing upgraded versions of games can make you super confused or shocked.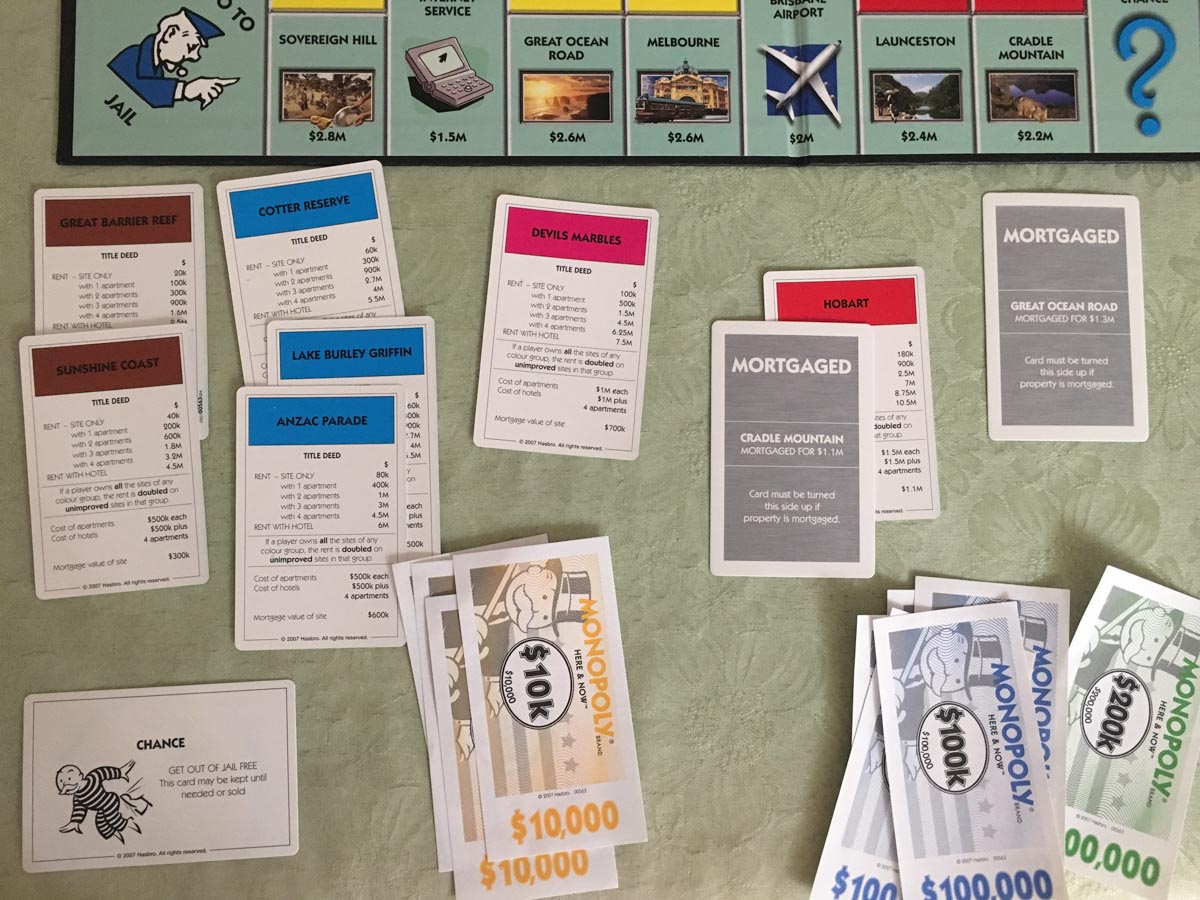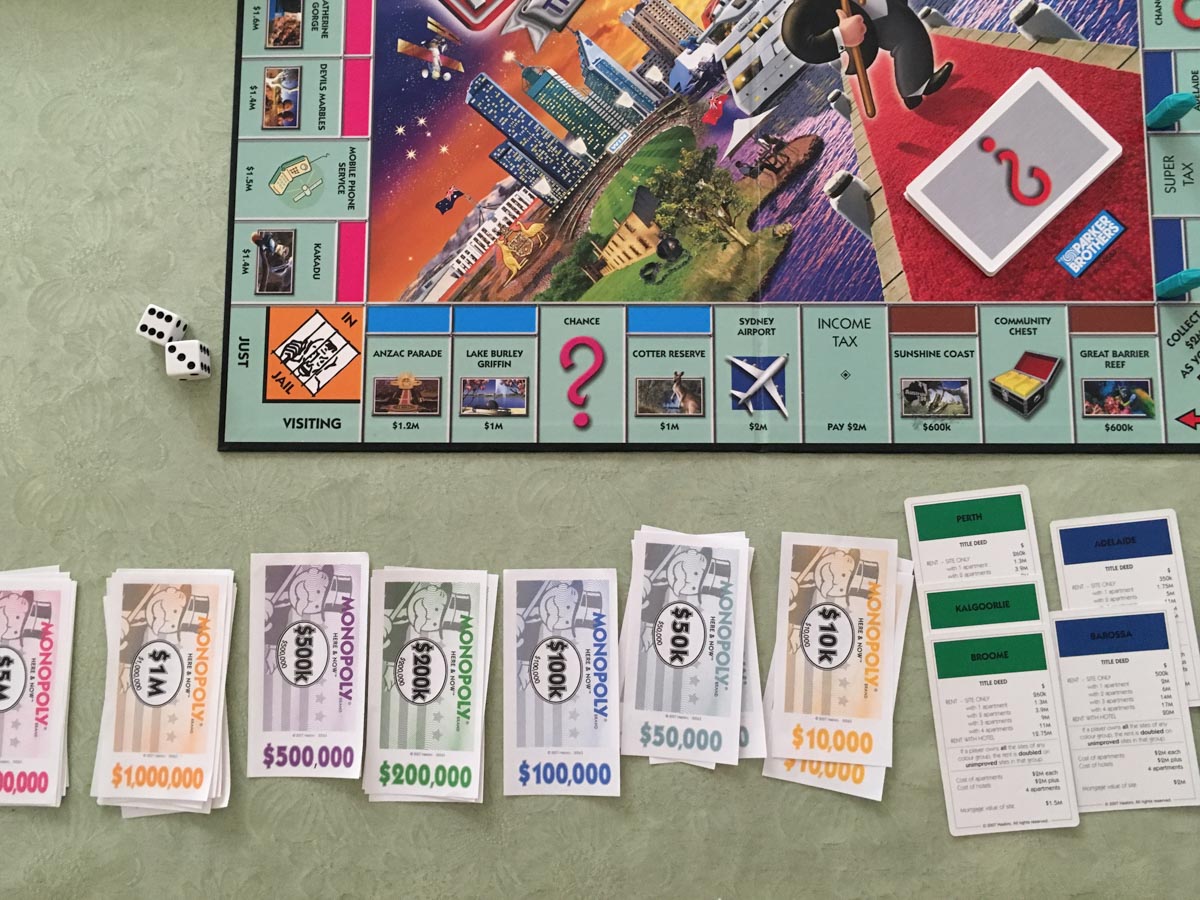 Although we were playing nice and not buying properties if the other person had a property of the same colour, we started to buy whatever we wanted. I landed the entire last edge of the board (green and blue) and took my time to add any apartments to them, while Nick went all out on hotels on the entire first edge of the board. I landed in jail many times but in the end Nick lost because he landed on my expensive property twice and had to pay $14M.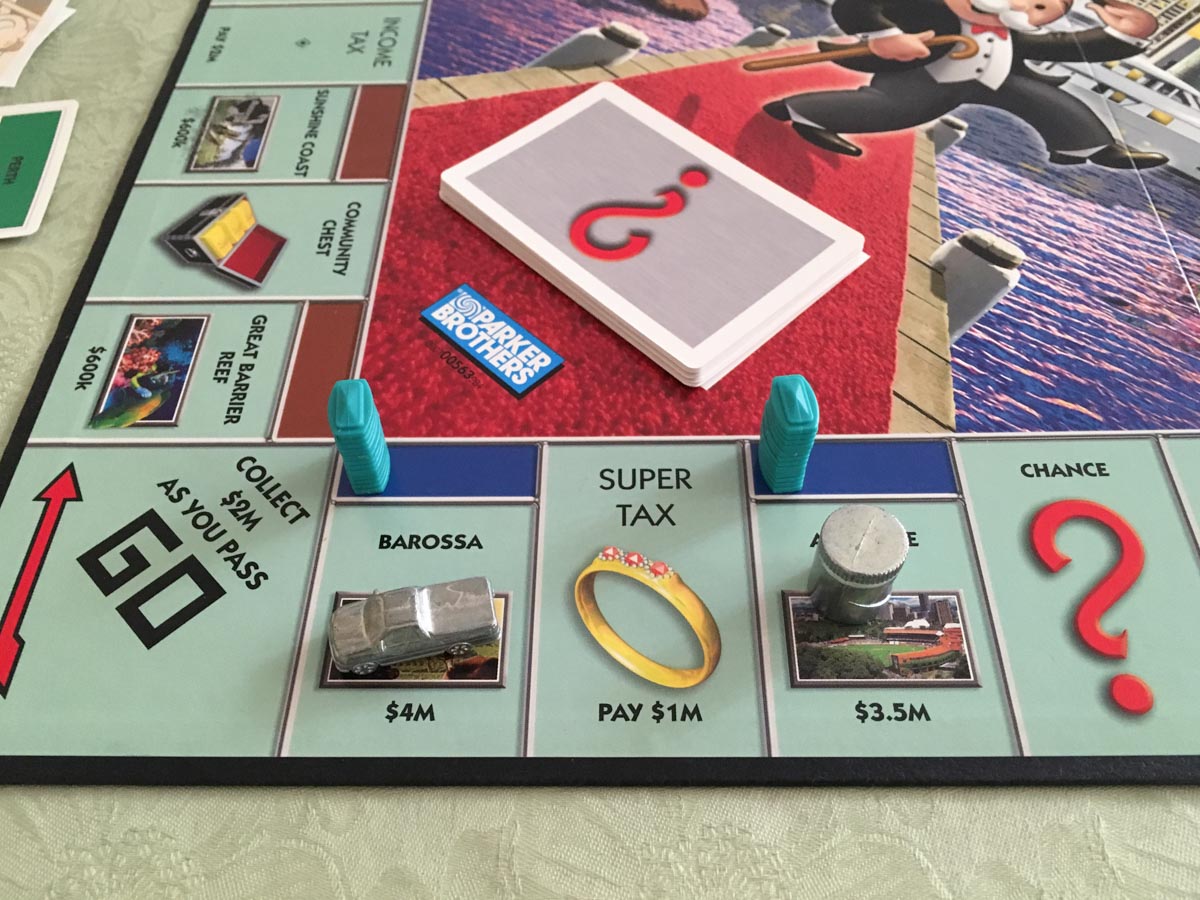 Do you own a version of Monopoly, and if so, which version do you have?
Timeless Thoughts is hosted by Tara this month, so visit her blog to add your link. I'll be hosting the linkup in February!