I just wanna be a fence sitter.
I went to… let's see, two gigs this week? I can barely keep track anymore. All I know is that it's my way of unwinding and just forgetting about work and uni for the week. I won tickets to The Standard's first birthday, so I went along to that. I was actually debating whether or not to go – but when the email came saying I'd scored the tickets, I thought, why not. I hadn't heard of any of the four bands playing that night (Shady Lane, Palms, Fishing, Papa vs Pretty) – well, I'd heard of them, but I hadn't heard any of their music. I wanted to see how they were without listening to their music, because most of the time when that happens, I really enjoy the music. I mean, hey, take me back to the time I fell in love with Hey Geronimo! I shouldn't have listened to their recordings because that was just misleading. ;)
I thought Shady Lane were great for a three-piece, and a good opener, but it was Palms and Papa vs Pretty who really stuck with me. I thought Fishing was a bit out of place because they were an electric/DJ duo, and I didn't find their music as exhilarating. I took photos most of the night but I sat down while Fishing were playing.
I got to meet Alex from Palms afterwards, and I told him that I'd heard none of their music but I thought they were fantastic. I enjoyed their music the most, and was surprised to find that they only have a few singles up on iTunes, and not even an EP. They take inspiration from Weezer, which I read about in an old interview with them. I was both surprised and glad to read this, because while I was watching them I was thinking about how much they sounded like Weezer (and I love Weezer!).
I have to say I really like the mural that was painted on the walls of The Standard, highlighting bands that had played at the venue for the past year. I didn't know the venue was that young – I actually went to my first gig back in May, and since then, have been to The Standard a handful of times. I loved the party decorations and the bowls of candy around – it was definitely party themed. One thing I have to put down is the mural for not having my favourite bands Hey Geronimo or The Griswolds, but hey – it was a fantastic mural of different colours and encompassing such lovely typography. I didn't get a great shot of it, but you can see part of it in this photograph that I took on the night: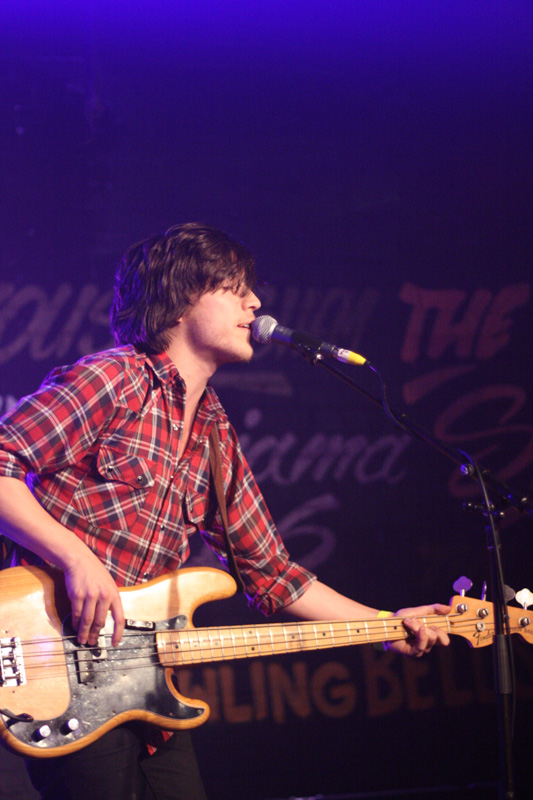 I was rather pleased with the lighting and my camera that night, for helping me shoot some of the best photos I've taken at a gig! Here are a few more; the rest are at my photoblog.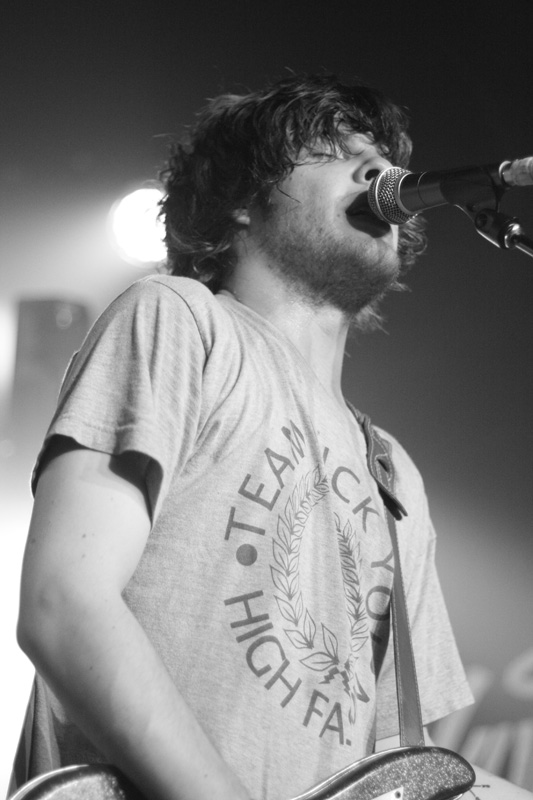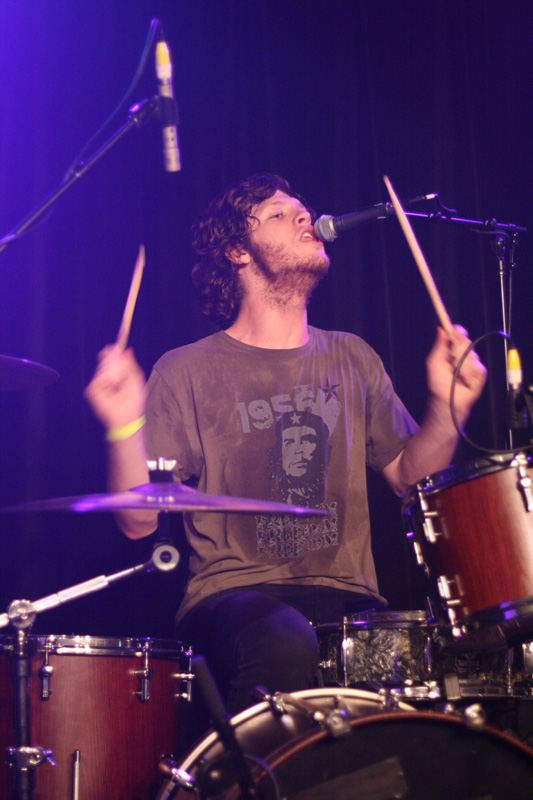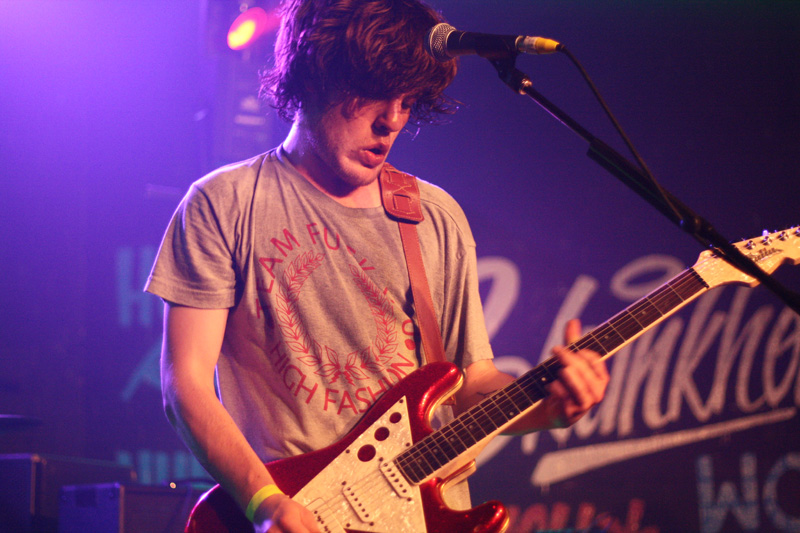 I also went to see Ball Park Music for the second time last night. Andrew was able to get me a photo pass, which allowed me to take photos in front of the barrier. I don't know how they managed to screw up putting me on the photographer list… but my name wasn't there, and I had to wander around for a bit while they sorted it out. That got cleared up pretty quickly though. Wow, my first photo pass and it was just a sticker. :P One of the security guards asked, "what do the photo passes look like?"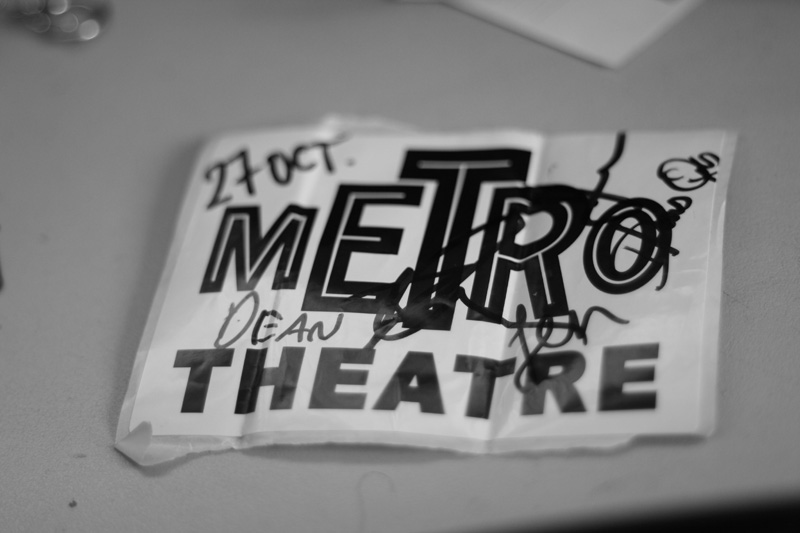 When I held out the sticker he was like "really, wow?" It was a slight laughing matter. I didn't have any cash on me at the end of the show so I couldn't buy a shirt for them to sign (I didn't really want to buy one – something was stopping me. Maybe the fact that I'm going a little broke from going to all these gigs, oops… or maybe because I already have their signed album). I wanted just a photo with the group, because that sort of means more than just a photograph, and it's pretty cool getting a photo with musicians who aren't afraid to pull some funny faces. While I was in line, I realised I had my photo pass with me and they could just sign that. The dumb thing is that as soon as I reached the front of the line, one of the security guards said "no more photos". I asked politely if I could have one photo with them all, and he said I could take a photo of them, but there was to be no going behind the desk to take a photo with them.
I was thinking pffffft, come on, the line isn't even a quarter as big as the mob who wanted to meet Marianas Trench when I went to see them, and at that show every single person lined up for a photo and autographs and got them both with all members of the band. Anyway, one of the guys who was with Ball Park Music offered to take a photo of me at the front of the desk instead, so I got a pretty awesome photo of me with demonised Ball Park Music. Paul (left) has a lovely habit of making faces, and he even did an evil double-rude finger face when drummer Daniel took a photo of the crowd (on his bitchin' iPhone 5).
https://www.instagram.com/p/RSZURxGVLd/
I managed to get a few good photos during the show. It was a challenge with limited equipment and naturally only being allowed to take photos during the first three songs of each act. Phebe Starr and Loon Lake were set as the supporting acts and were really good. I'd heard Phebe Starr's music before; she's got a lovely voice. I heard some under-18 kids talking about how she was a "Lady Gaga wannabe" and saying that she was annoying. I thought that was rather mean considering they had probably never heard her music before and that she took the time to hang out in the crowd after she performed.
I liked Loon Lake and they were a lot of fun, but I don't like them as much as other bands I've seen live for the first time. They have a rough edge to them, a less pop and more rock sort of feel. I found that they weren't the kind of rock music you could really sing along to, which is why I didn't fancy them as much. It was hilarious how they trolled the younger crowd, saying, "Are you looking forward to Ball Park Music?", encouraging a cheer, then saying that they were going to play "two songs, both of which are Olivia Newton-John covers"… all the kids were screaming again. I thought it was really funny. Kids have the most fun at shows. They're insane.
I couldn't believe my ears when Ball Park Music came on and everyone started screaming. I was already right next to the speakers. I was probably a little deaf from that. I took all the photos I could during the first three songs but it was hard not to just stop and sing and dance right in front of the stage. Frigg – this band is magnificent. I'm amazed at how popular they are. I guarantee they'll make it big worldwide at some point.
They played Fence Sitter, the first track from their new album Museum. I love that song, primarily because it makes me think of dumb crap that's happened in life and how much I just want to be a lazy ass and do nothing for a living. Sometimes. Not all the time. Just like right now. When there's far too much shit on my plate and I just want to forget about it all.
Museum a terrific album, and they had a recording play at the beginning of their set, which read out the witty blurb on the sleeve of their album:
Ball Park Music (b.2008)
Museum
2012

Through its exploration of the use of musical instruments by a bunch of ignorant white kids, this seminal work disarms common techniques and presents a deft and radical paradigm shift for other people who also like to play guitar. The phallocentric display of distorted frequencies is juxtaposed with the smooth and sweet-smelling textures of your favourite music critic's lips. The work showcases great depth and defies traditional three-and-a-half minute modes by generating a violent discourse of pop shit, which manifests in the death-defying C Major General. Let us never discuss music again.
The band also played a bunch of songs from Museum including my favourites, Harbour of Lame Ducks and High Court, which are rather softer pieces, but ones you can sing along to. Fence Sitter definitely remains one of my favourites as well. Naturally, they played their debut song It's Nice To Be Alive, introduced by frontman Sam Cromack with "I just saw two people at the back having a smooch, and thought what better to say than it's nice to be alive". They also played their best songs from their first album. As usual, Sam's thrusting and dancing made the crowd join in, and the older members of the audience (myself included) went wild when Sam said he'd take us back to 1963… and played Oh What A Night.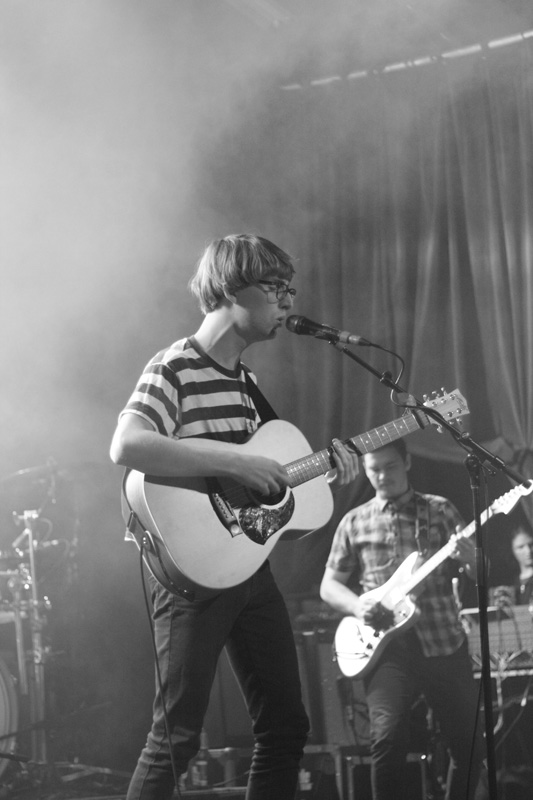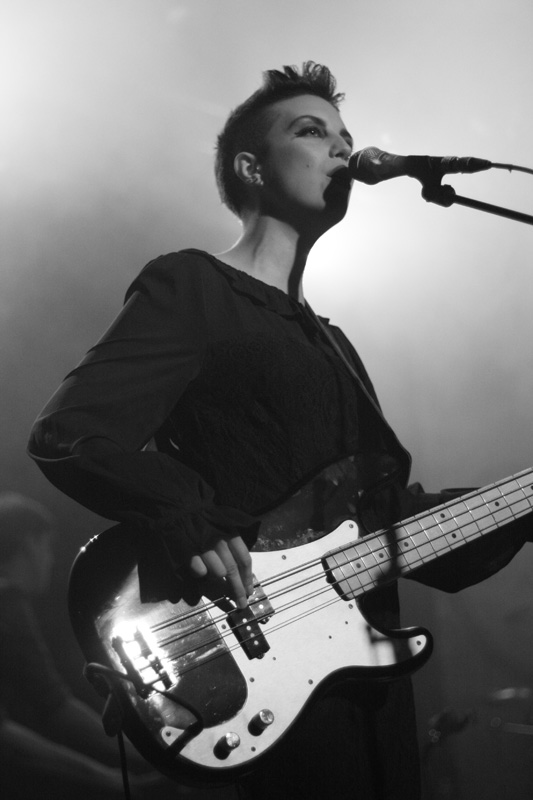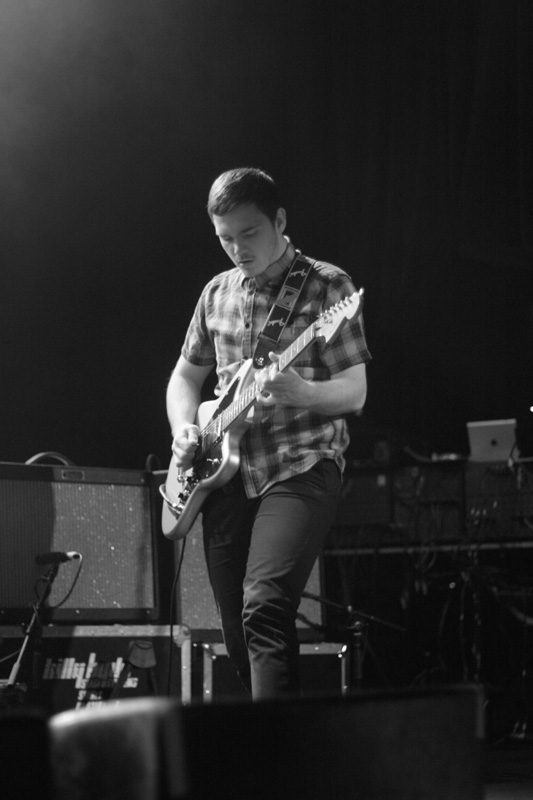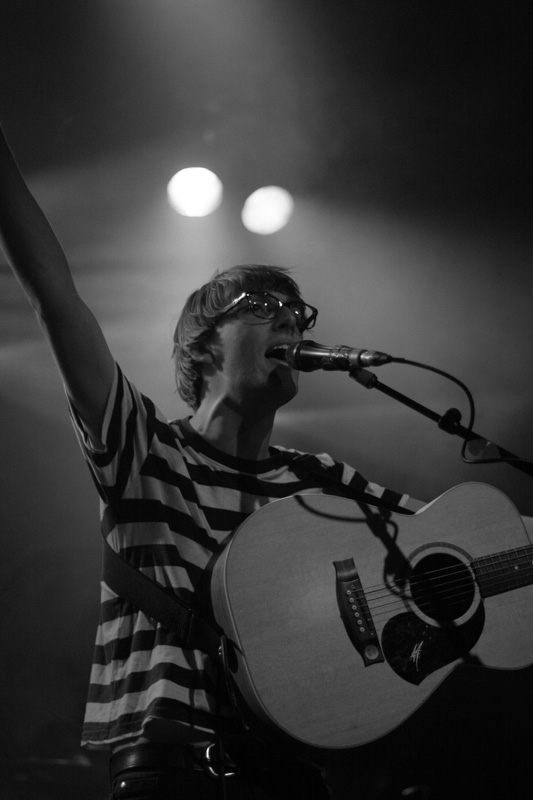 And what a night it was.