I Got No Money
Most of my money has been going towards concerts and gigs lately. Upon hearing that Anberlin were coming to Sydney, I pounced on tickets about five minutes after they went on sale. It's great that James will be coming with me this time. He wasn't too keen on spending a lot of money on VIP tickets, so I won't be meeting the band or anything. :( They are one of the few more famous international bands I love. They are wonderful and I've loved them since 2007, when James introduced their music to me. After all these years I've missed their shows, I can't wait to see them in September.
Of course, I don't turn down the opportunity for a free concert either. So when I heard that my favourite band, Hey Geronimo, were having a free show this week, I put it into my calendar straight away because I wasn't going to miss it.
I met Thea and Edo before going to the show. They are both from Indonesia. I know Thea through fanlistings/fansites, and we met years ago. We've been keeping in touch through Twitter, email and text messaging and she came to visit Sydney this week (where Edo currently lives). It was lovely to finally meet. :D The three of us ate at Wagaya, a Japanese restaurant that is often dubbed as the initiator of touch screens for ordering.
That night, Hey Geronimo were gorgeous and amazing as usual. They played a new song, played their oldies, played the Dan Kelly Song as promised, and even threw in a cover of Weezer's Buddy Holly, which had me flipping my recently-cut hair by nodding, the same way I did when I saw Weezer in January.
It was, however, upsetting to discover that bassist Greg had left the band. Speaking with Pete, I was at least glad to hear that it was on good terms. I'll miss his vocals in I Got No Money and his enthusiastic performances. Replacing him is Billy, who looks a little like Ross and dare I say, pretty cute too. :) I took photos on the night; here are a few. Billy is the guy in the first photo.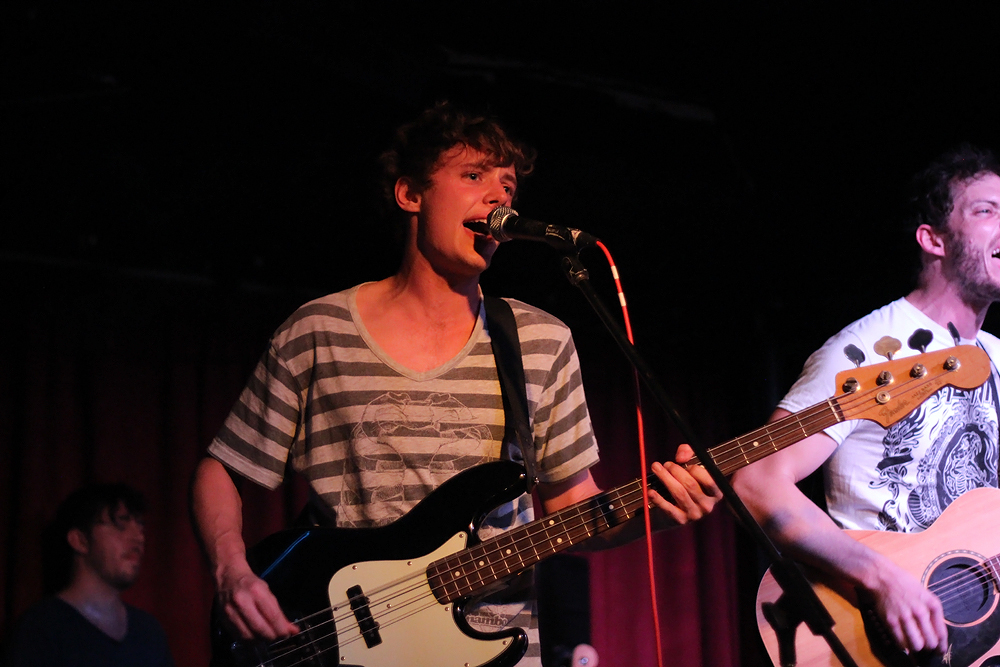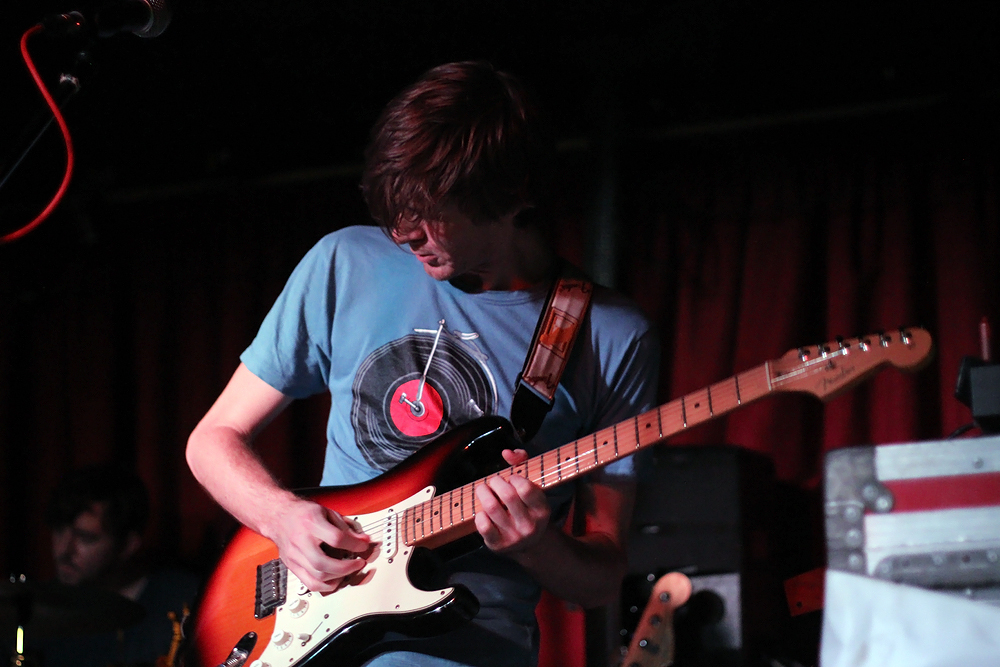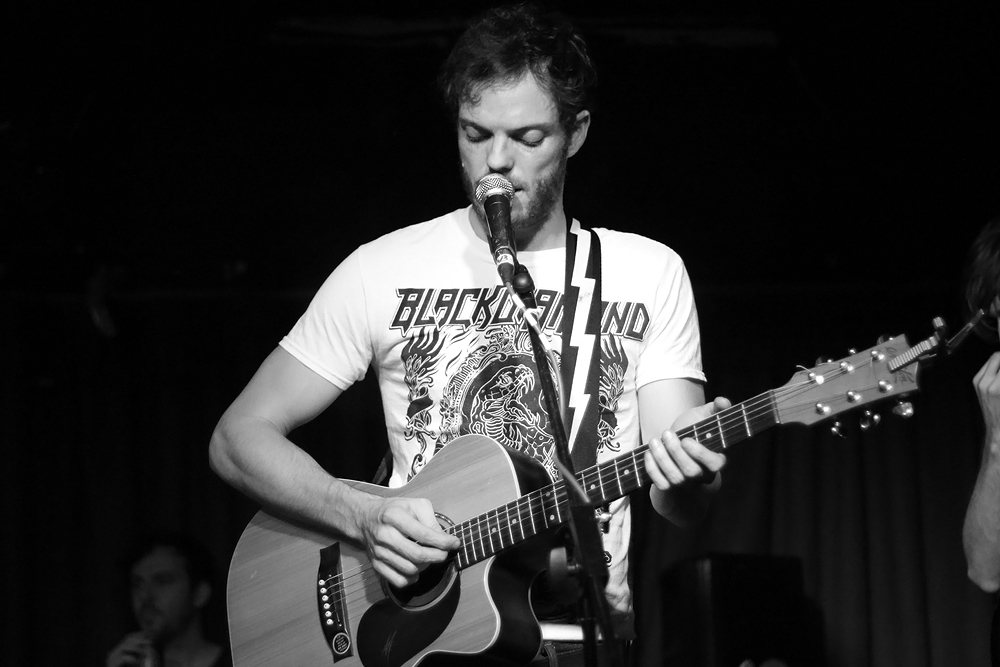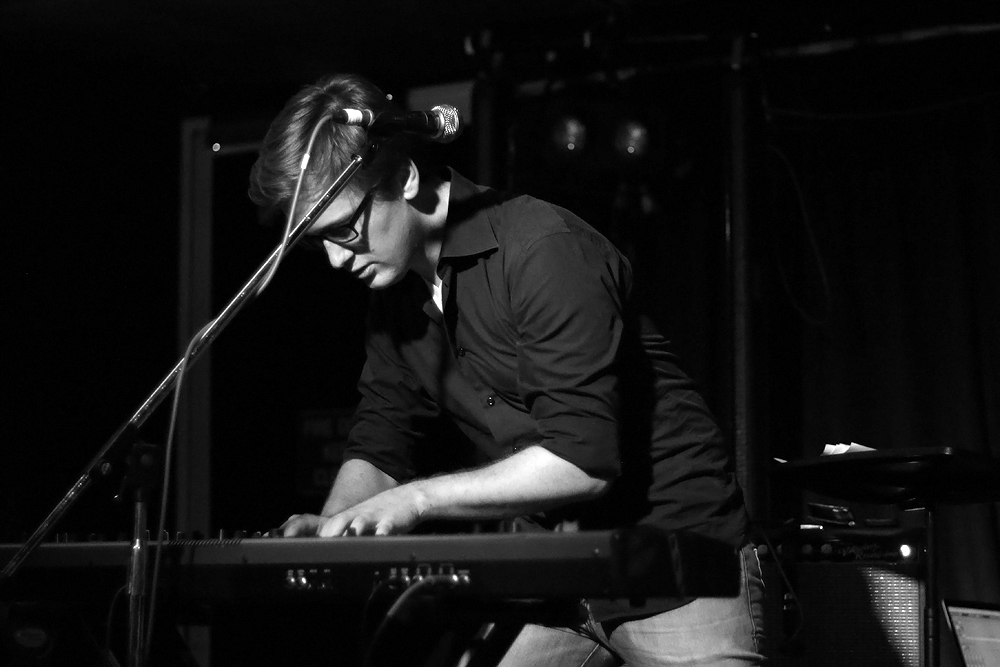 Usually at music venues when I'm waiting around, I don't buy drinks. I usually do that when I'm with friends, but I go to most gigs alone. Last time I was at Star City I bought a plate of pasta and ate on my own. It felt weird because everyone else was with their friends or family, and it was a bit of a fancy place. I spent some time walking around the casino. There were heaps of games like the ones on pocket fruity but the ones that caught my eye were the fruit slot machines. I don't know what it is about them but something about the fruit and the colours and the spinning reels really intrigues me. I am a little amused that they are just called "fruit machines" in British English.
Various other things that have intrigued me at music venues include noir-style or retro-style photo booths. They seem to be popular in quite a few venues. Dylan and I have taken photos in a couple of them, and they come out in a long strip, all portrait-oriented.
It's often nice when music venues have places to eat nearby, or at least sell some snacks inside. I don't often go to bars and pubs (at least to hang out) but sometimes I wonder why some places don't offer a few nibbles. Hey Geronimo played at Beach Road Hotel in Bondi. While it may be hours from home, I really like TruckStop, their Japanese-American fusion eatery. They make great hot chips, buns with meat of your choice, gyoza, and even have edamame.
I love edamame. Now that is something I have money for. /drool