The Georgie Gazette #12
With 59 unread posts in my feedreader and another weekend almost over, it's a bit of a wonder where the past few weeks have gone. The last time I remember being pretty "active" with my blog was a month ago – most recent posts were written as drafts and there was just an appropriate time to publish them.
Work has been very busy, to the point where I got quite stressed out and even began to panic for my own growth and future. I just foresaw a lot of long, frustrated working days. Thankfully, some meetings gave more clarity, and I was able to pick myself up and learn a few new things.
My aunt, who lived in Indonesia, passed away earlier this week, leaving behind her ill, wheelchair-ridden husband and her stressed, upset daughter. 💔 It's been especially hard for my mother, and although I wasn't very close to my aunt, her passing still makes me sad.
Looking at my calendar, four or five days between some blog posts seems most certainly unusual.
Earlier this week I gave two talks at the Girl Geek Sydney meetup that was held at Campaign Monitor. One of them was a joint one with my product manager, and another was a solo presentation titled Your blog ≠ everyone else's blog. You can find links to the videos and slides on my speaking page.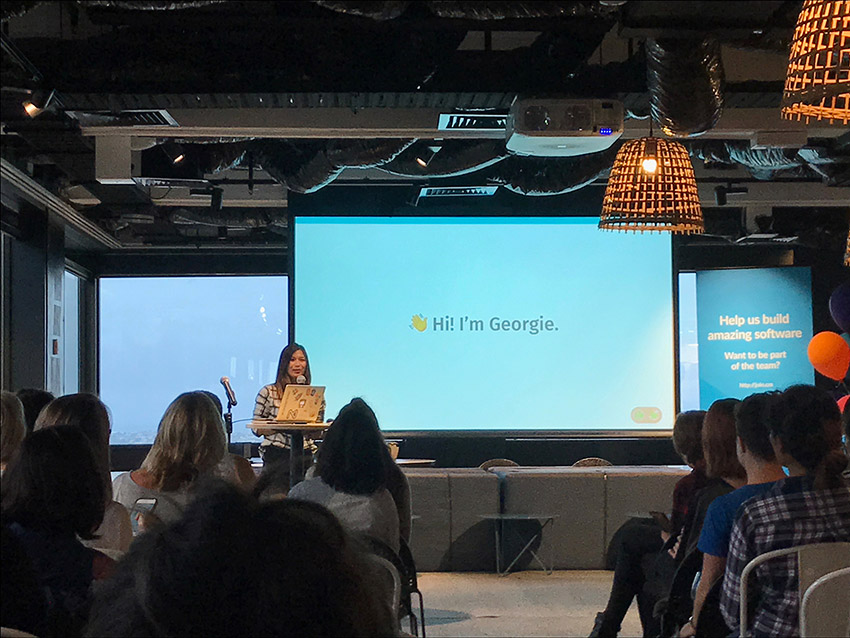 I started listening to a podcast called My Favorite Murder, where two women, Karen Kilgariff and Georgia Hardstark, talk about various murder cases and discuss the eeriness around them, mull over how it was even possible that the murderers got away with it, other suspects, and the reasons why the victims were murdered. They make it a very light-hearted, amusing sort of podcast. Personally, I'm always intrigued by murder and crime cases, and this is one podcast I actually enjoy.
I made my blog green-themed for St. Patrick's Day. ☘️ I hope you like the change to a deep green. I'm thinking of doing orange for Harmony Day on the 21st March – let me know what you think of this idea. 🍊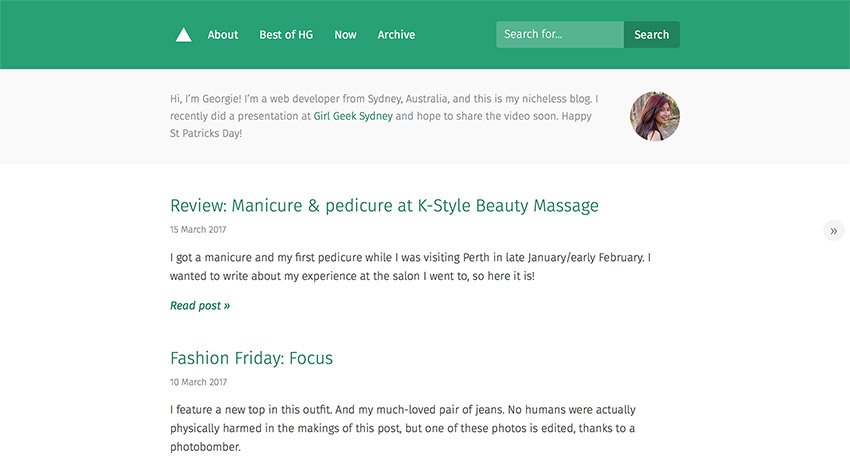 My wardrobe still requires some clean-up and I've slowly been getting rid of clothes – admittedly I need to do a better job at getting rid of them at a greater rate than I'm buying them. 😪 I've yet to share my post about my "Wardrobe Redux", and of course, the post about my fitness journey that I've been promising as well.
As I catch up with myself, I'd love to hear about how you are going. 💖