Fashion Friday: Smoke & Mirrors
This Fashion Friday was shot by Pat, so there are more out-there shots to peruse. :)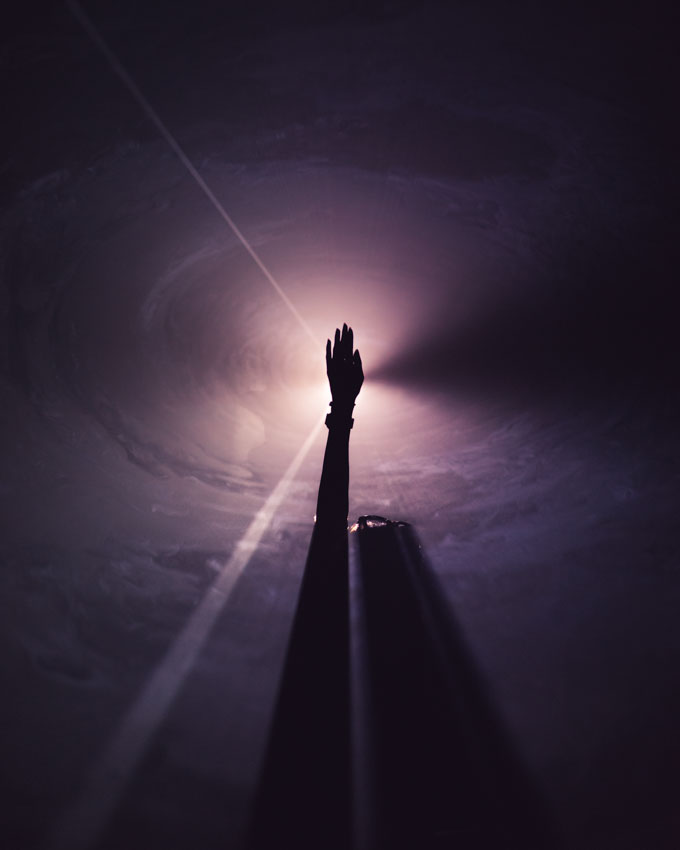 I picked out a monochrome outfit. It was a hot, humid day, but plagued with rain later in the evening. I wanted to wear something with pockets so I chose the shorts, which do have sizeable pockets. I have to admit, though I wore this pair of shorts in my outfit named Jasmine, and really liked them back then, I kinda don't like these shorts as much anymore…! (Gosh, I'm terrible.) My gripe is mainly with the crappy belt and the rushed waist. It just doesn't sit 100% well with me. When I go to the toilet, I have to undo the belt, a button, a clip, a zipper… and I don't like the waist that much anymore. If it was more flat and straight, I would be able to wear more tops with the shorts instead of having to stick with cropped ones. I just don't like the fact that if I were to wear a longer shirt, there would be some strange bunching around the waist area because of the shorts.
Anyway, I digress.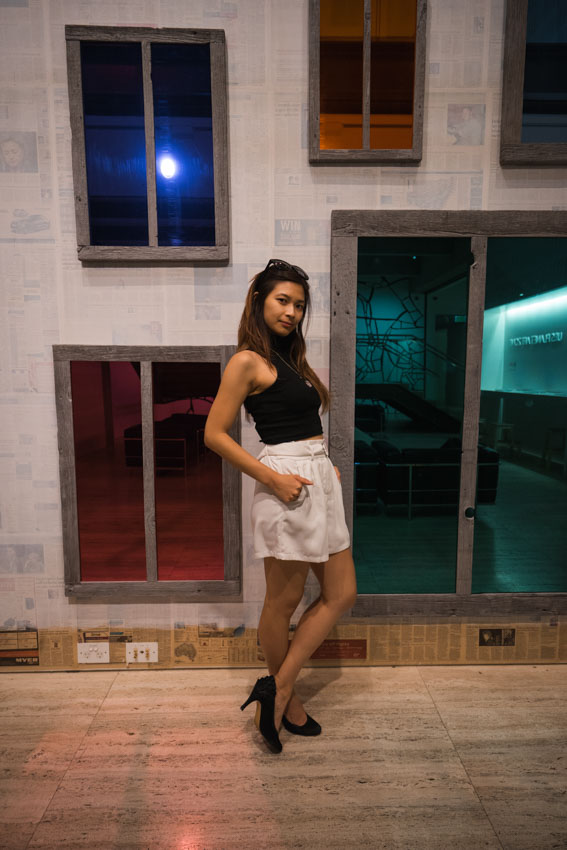 I don't really like the top, either. 😂
I bought the top a couple of weeks ago because I needed more simple crop tops to wear with some of my high-waisted clothing. This top isn't too bad but I think I should have gone a size up. Oh well, it was pretty cheap anyway. I got it from NA-KD clothing, an online clothing retailer based in Sweden. I've been getting quite a few new clothes from there recently, and most of the clothes are of good quality and fit.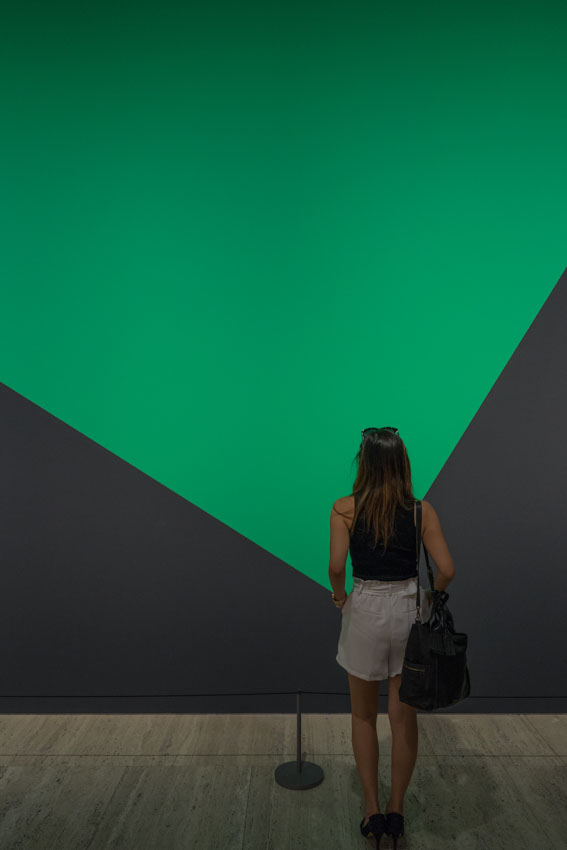 Since I've done nothing but complain about this outfit, let's commend Pat on his amazing photography instead. 👏 He wanted to do some other shots as well, so we got a pretty interesting mix. As usual, his style really shows through. It was good that my monochrome outfit sort of went well with the surroundings.
I got to model a watch and sunglasses that Pat got from The 5TH. The watch is not really my style, as I am not a fan of large watches and don't like pink very much. Pat was scouted on Instagram (um, please follow his amazing work) and has been getting hit up by a lot of companies, such as The 5TH, who are offering their products in exchange for a photo. He even got to borrow a Lexus for a couple of weeks. 😵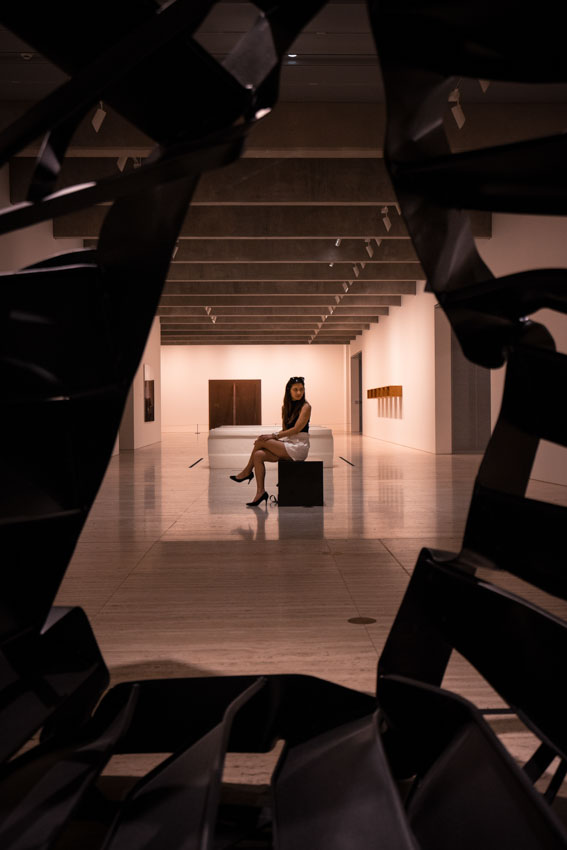 There was an exhibition in a dark room with a smoke machine, and a little bit of light from a projector. That's how we got the cool smoke shots!
I got a new charm for my Pandora bracelet, the origami bird. If I'm not mistaken, it is a limited edition charm, only sold in Australia. It came out many months ago but I couldn't bear to see it retire or become discontinued, so I decided to finally buy one. For me, it represents my love for origami and especially for Japanese culture.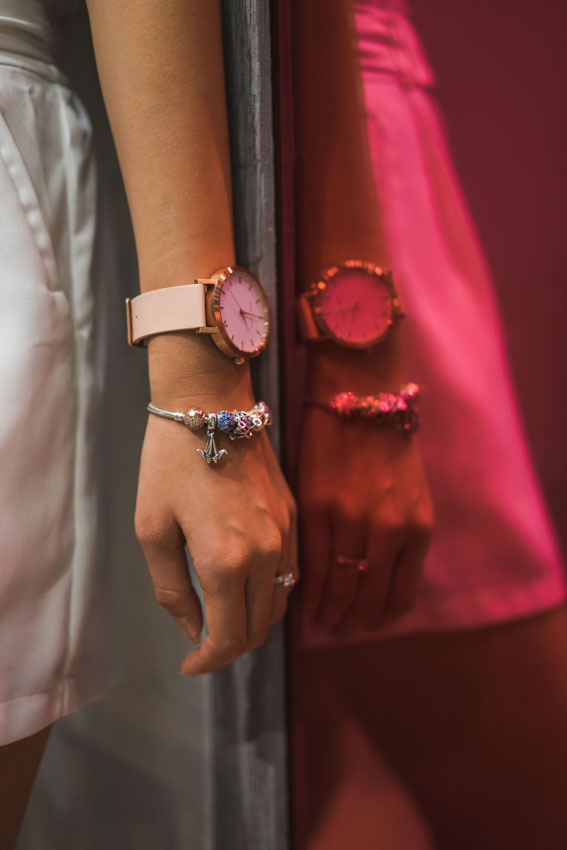 Horribly enough, when we finished shooting, it was raining like hell outside. The only way I could comfortably get home was in fact the most uncomfortable. I had left my umbrella in my car at the train station so I had no choice but to walk in the rain after waiting for half an hour at the art gallery in the event that the rain might pass. It did not pass, but a small break in the rain proved to be the best time to walk.
After about five minutes it started to rain so hard that I was drenched within ten seconds. My poor shoes were full of water and I could hear and feel the uncomfortable squelch. Oh well. ☔️ My shoes are over two years old and have held up well, though I dare say the rain probably finished them. The rain calmed down a little bit today, though I am not sure how it will keep up.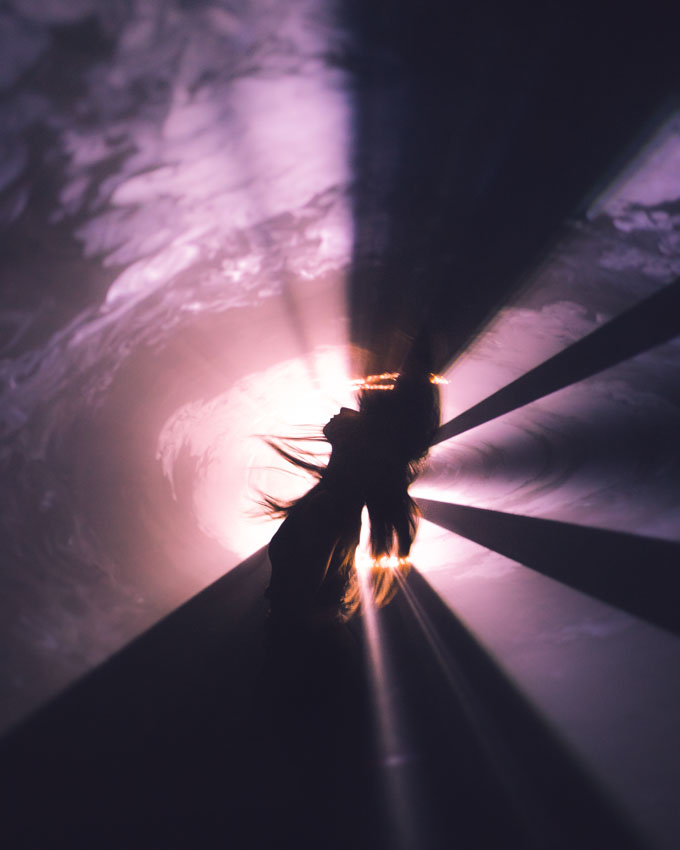 📷 All photography by Pat Kay.
Outfit details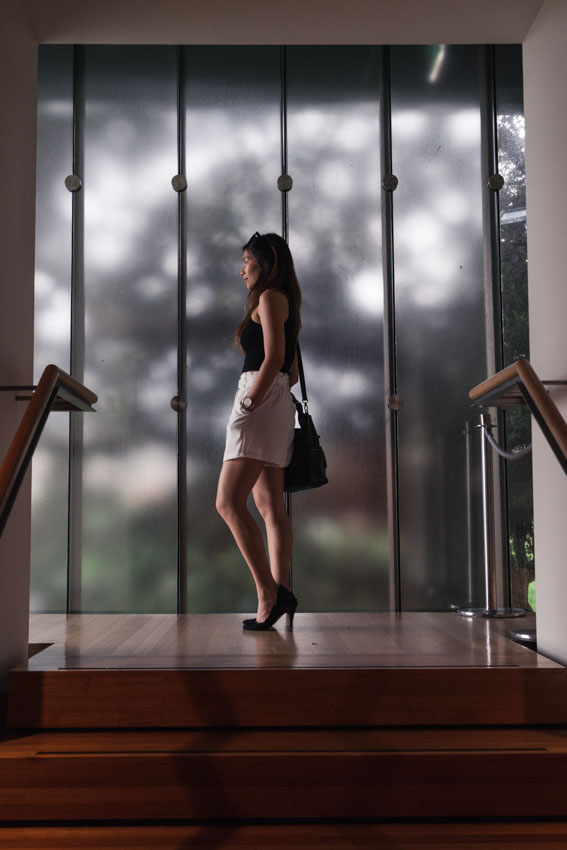 What do you think of the photos in this post?