Dog Lovers Show (Sydney)
Nick and I went to the Dog Lovers Show on the weekend. I got free tickets because the company I work for is one of the sponsors. Nick likes golden retrievers and I am partial to them too, but I have a real soft spot for labradors. He says they are similar enough…
Here are some photos I took.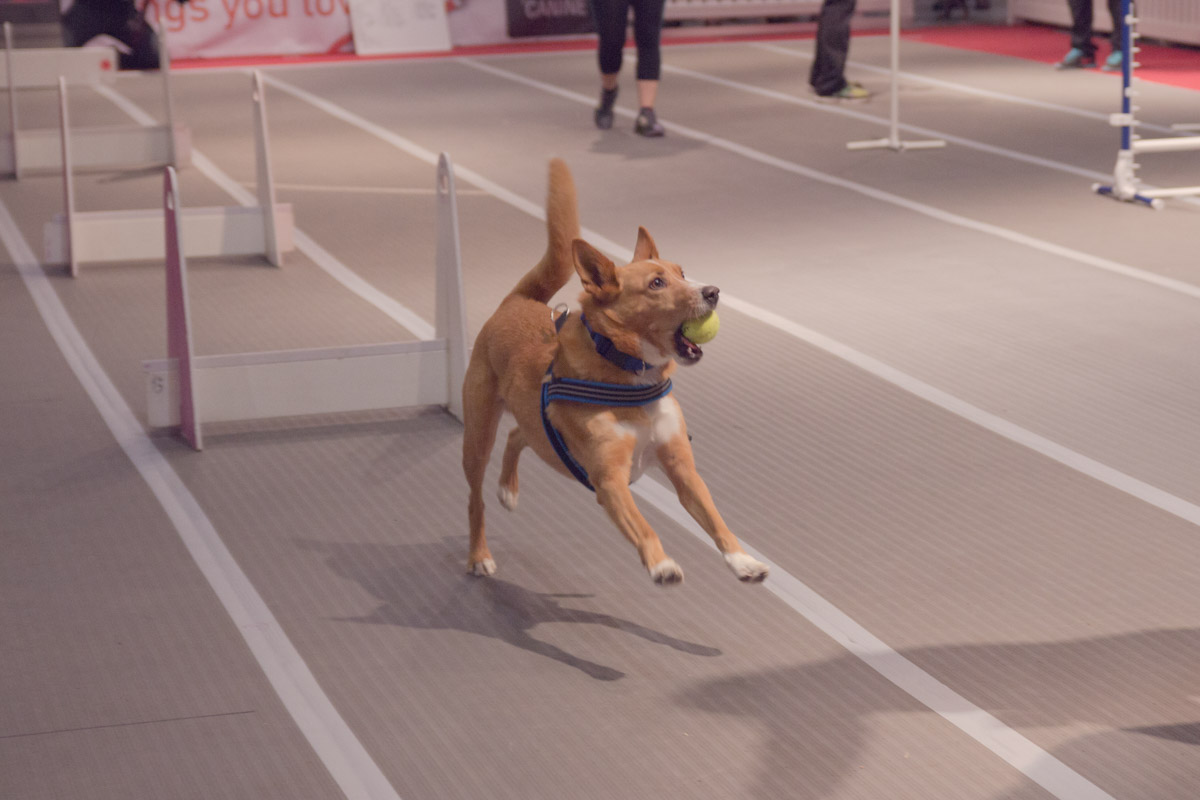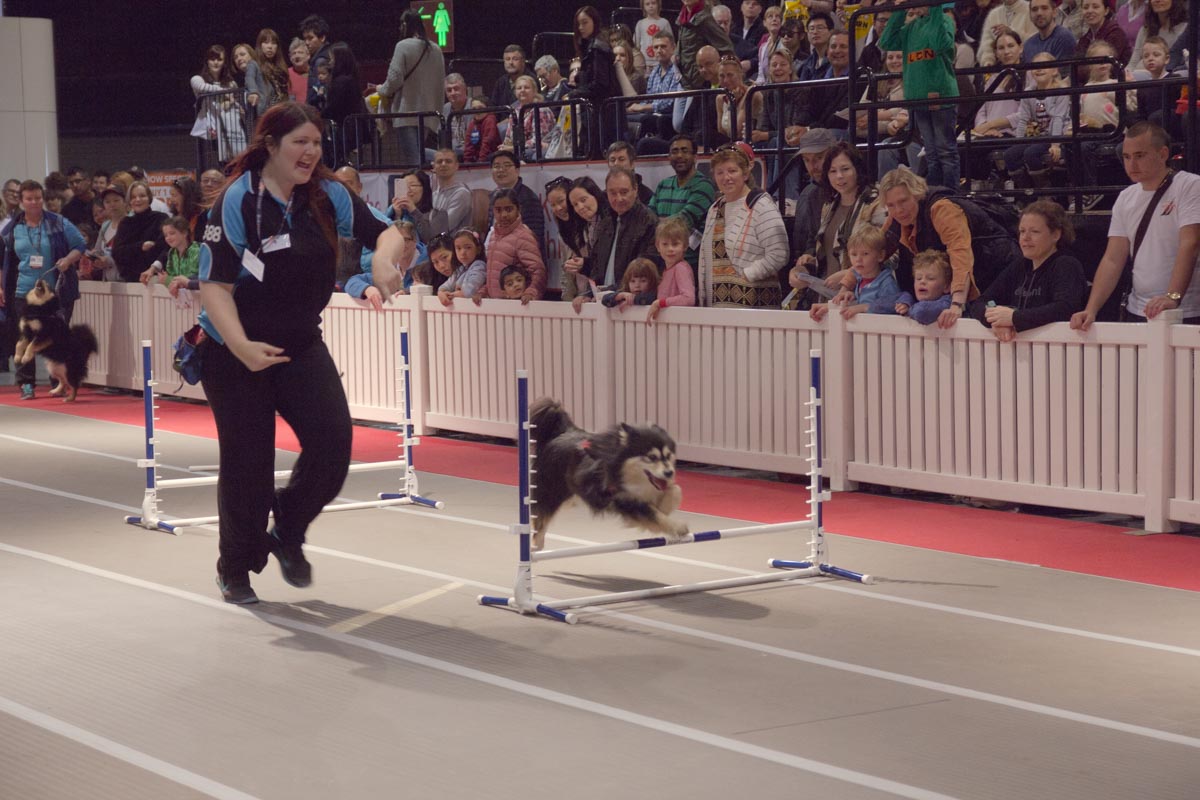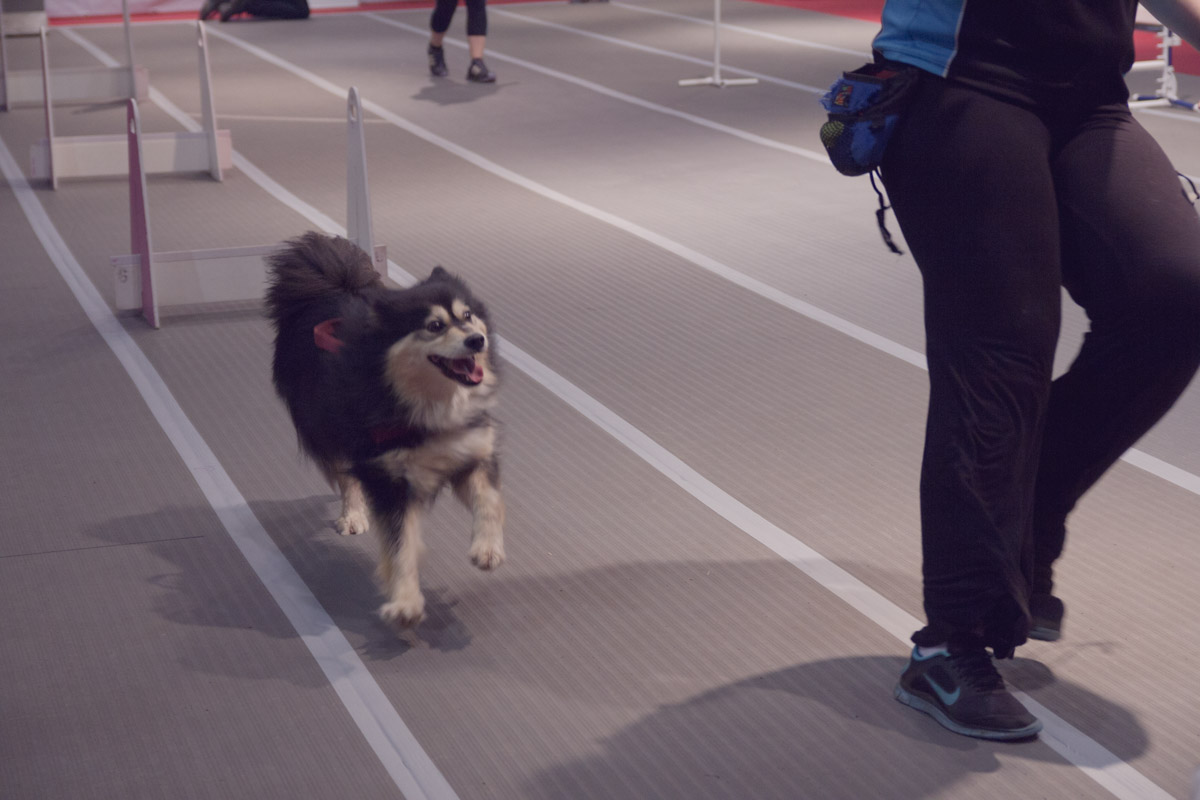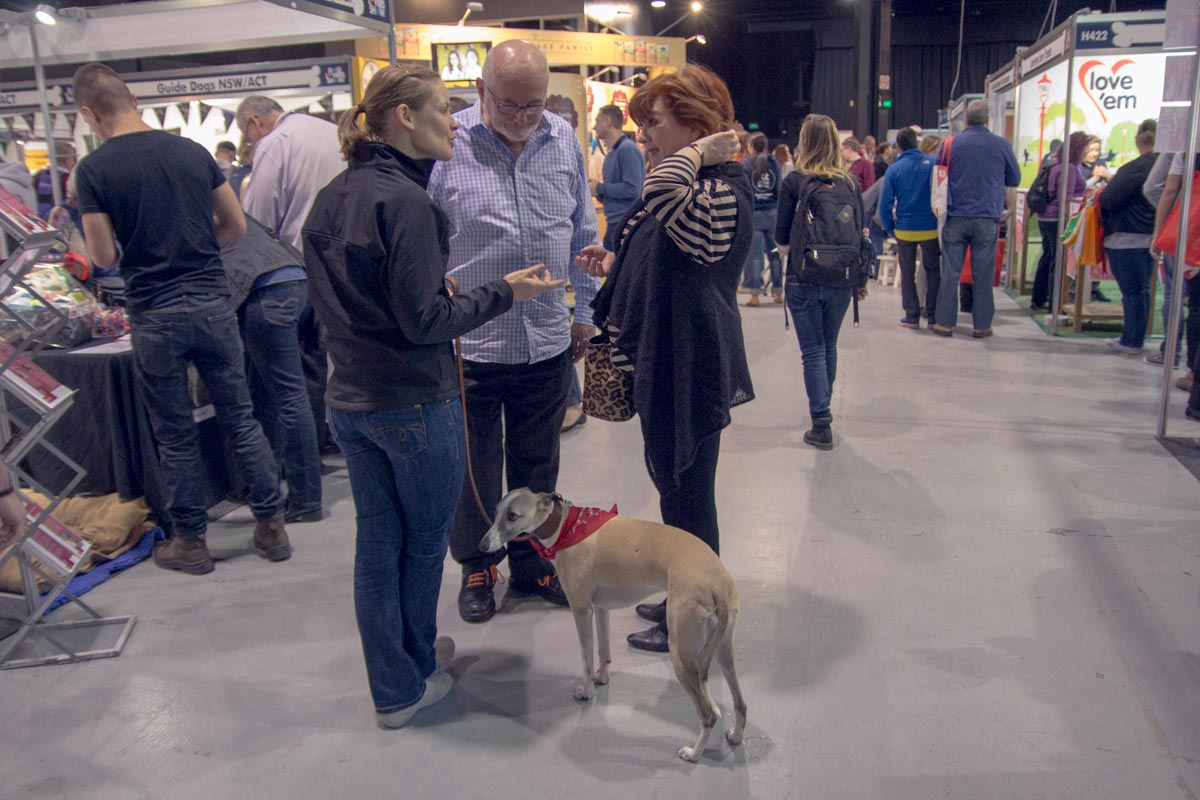 You weren't allowed to bring your own pets, only people who were participating in the show were allowed. You also couldn't adopt or buy a dog at the show but if you were looking to own one, there was all the information you could possibly want!
Nick and I came across a series of iPad screens which had a lifestyle quiz to see what dog would suit you. We got some of the littler, 'cuter' ones since we answered that we wanted a small dog, but if we wanted a larger one then a golden retriever suited us pretty well. (Psst… labradors too.)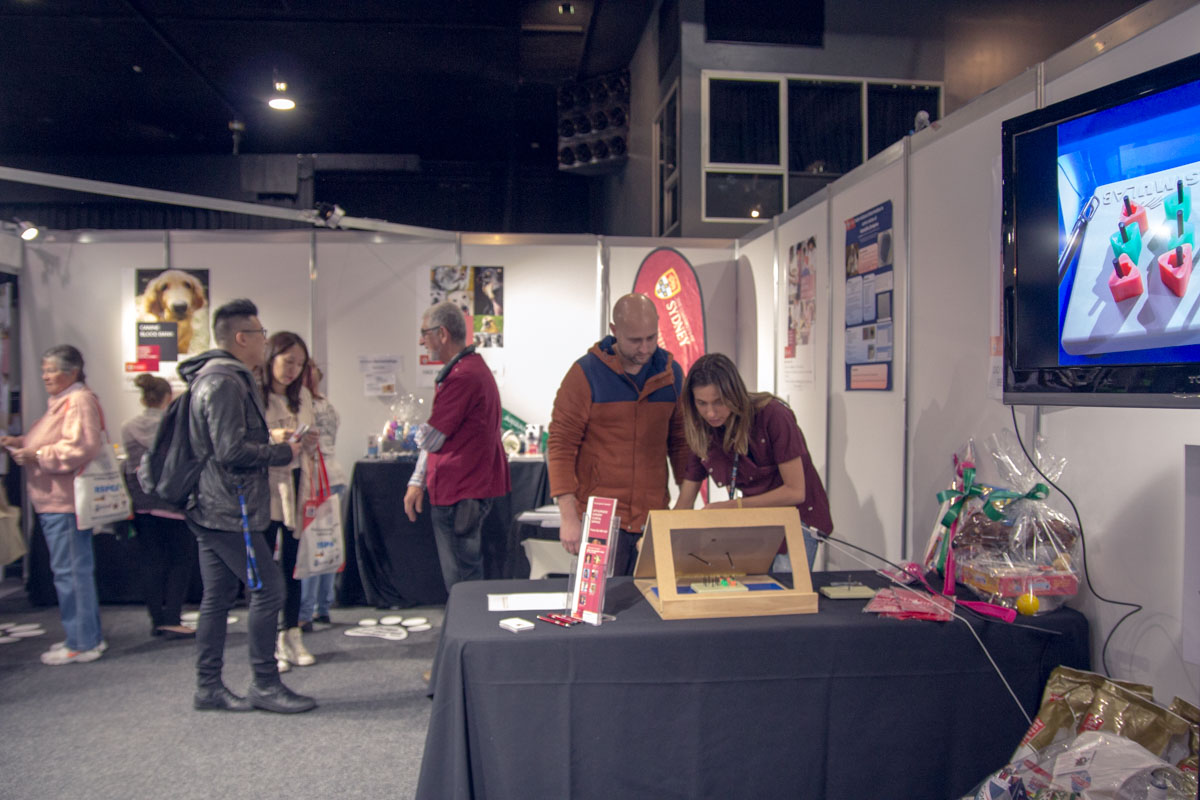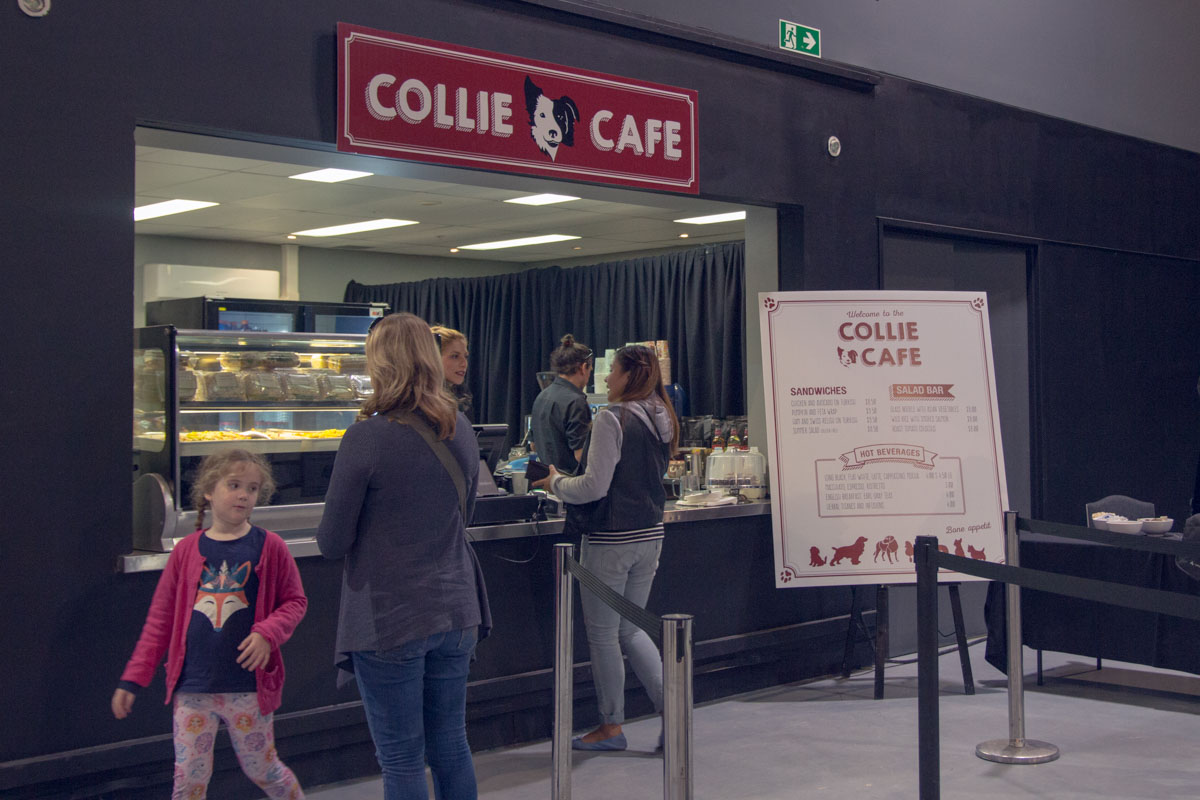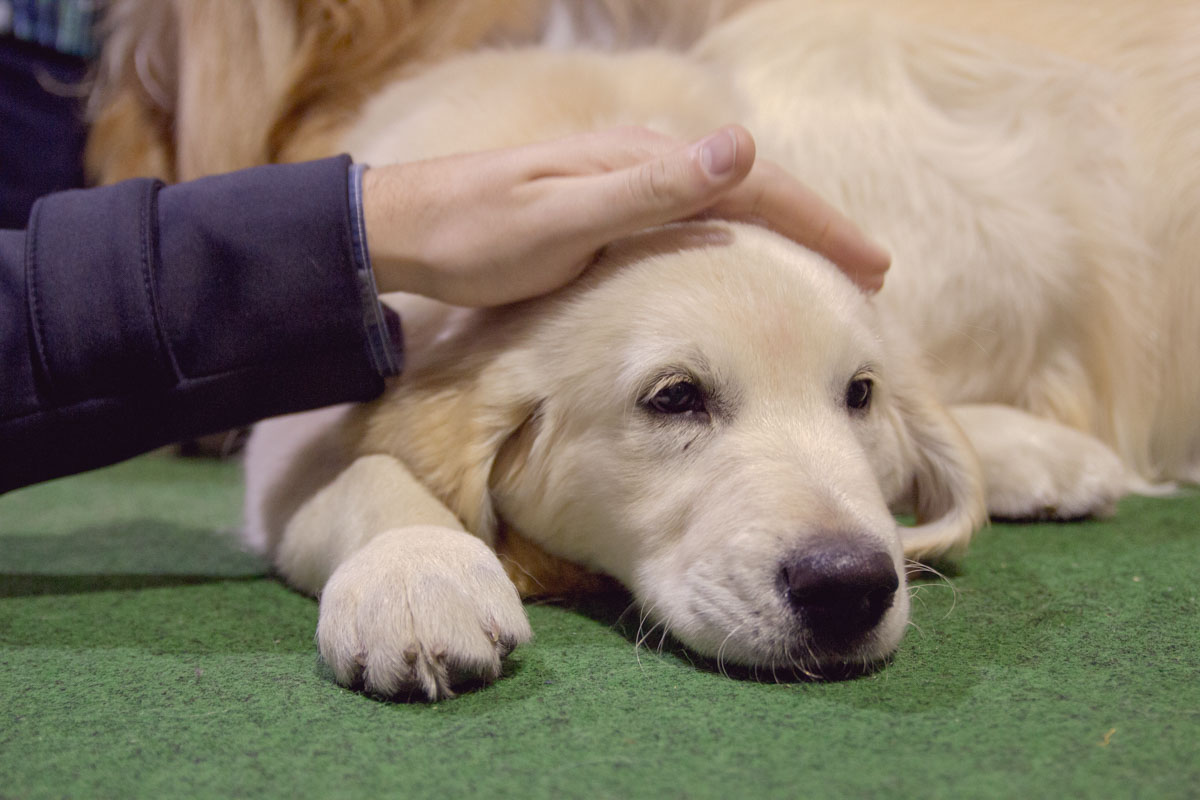 There was an area called Pet-a-pooch where you could pet some of the dogs if you liked. There was a bulldog, some golden retrievers and a couple of other long-haired breeds. Some of the long-haired dogs look nice but if I were to get a dog I probably wouldn't want one with hair too short or long. Hair that I can comb would be pretty sweet.
I used to own two dogs for a short period of time. They were a mix of Maltese terrier and Lehser Apso. I used to love Maltese terriers but now that I'm older, I'm a little over them. I love labradors because they have such a gentle face shape that I find very alluring.
I missed a photo, but this little guy was sitting on the stall owner's shoulder and it was pretty cool to watch him sitting there so comfortably with the guy interacting with him.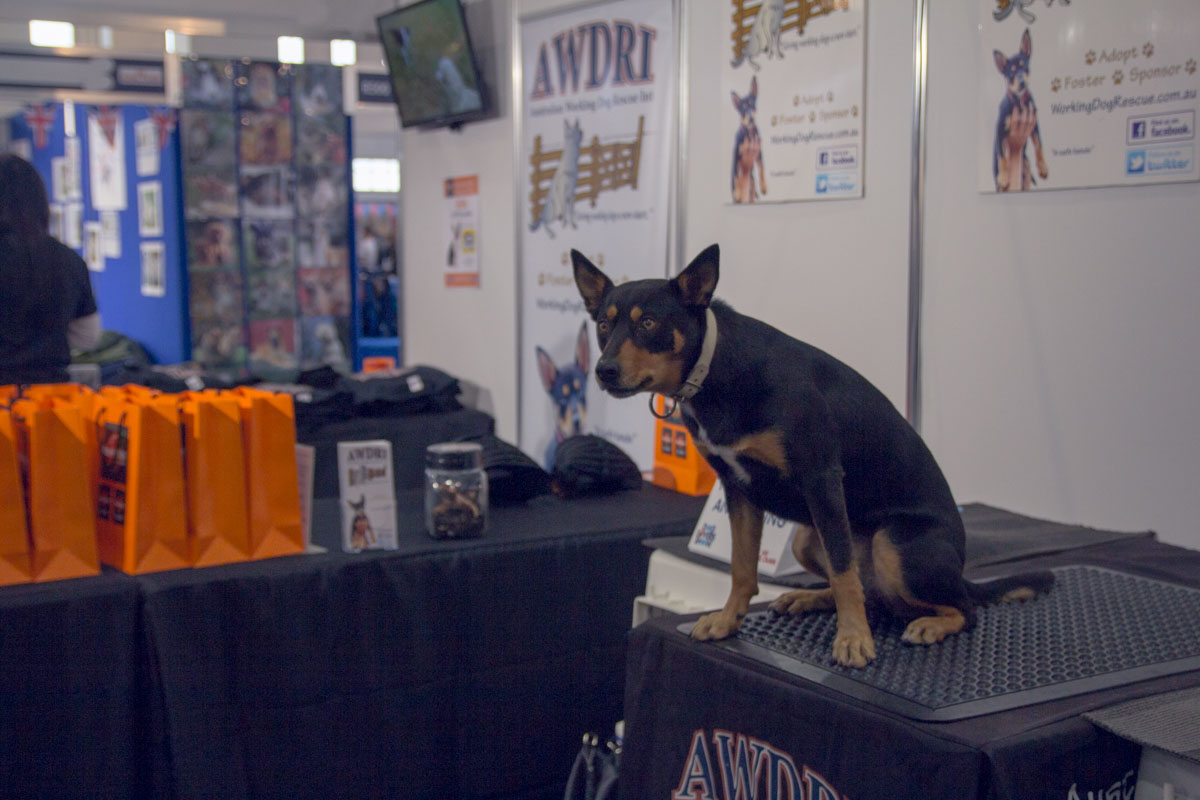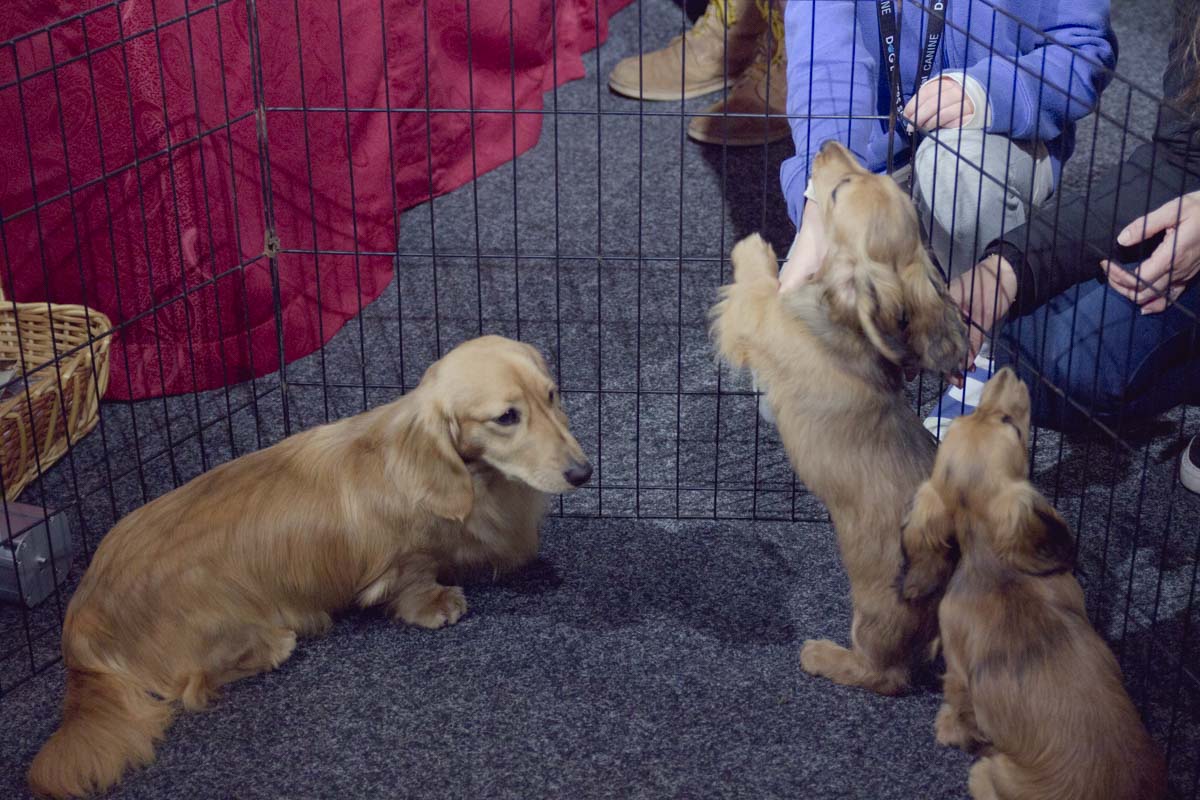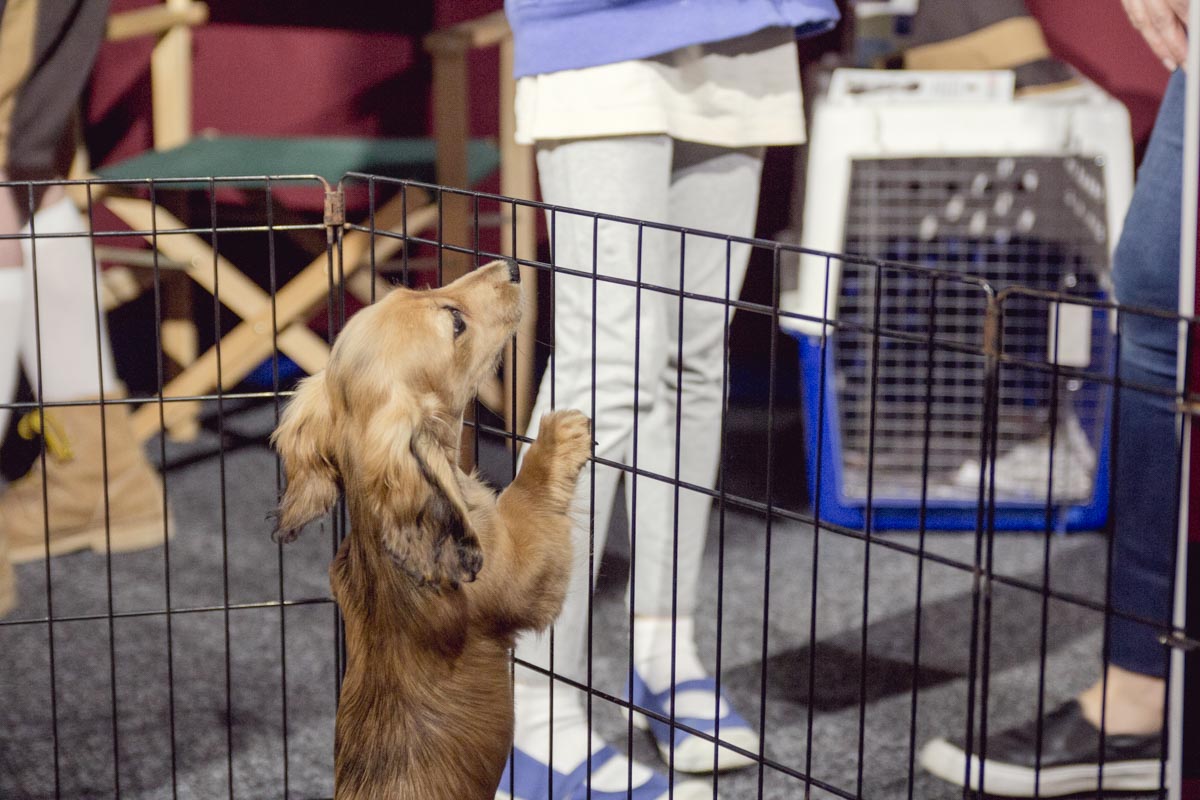 This gorgeous border collie was in awe of either me or my camera. He kept turning his head towards me even when I moved. I got to pet him too. :D