Our short visit to Boston
Yeah I know I'm delivering this post late, fight me on it. 😎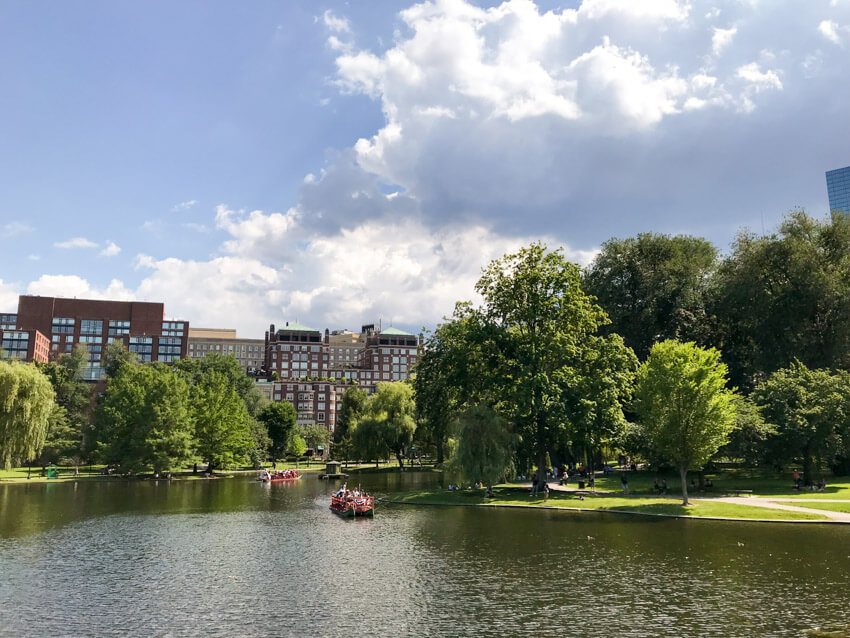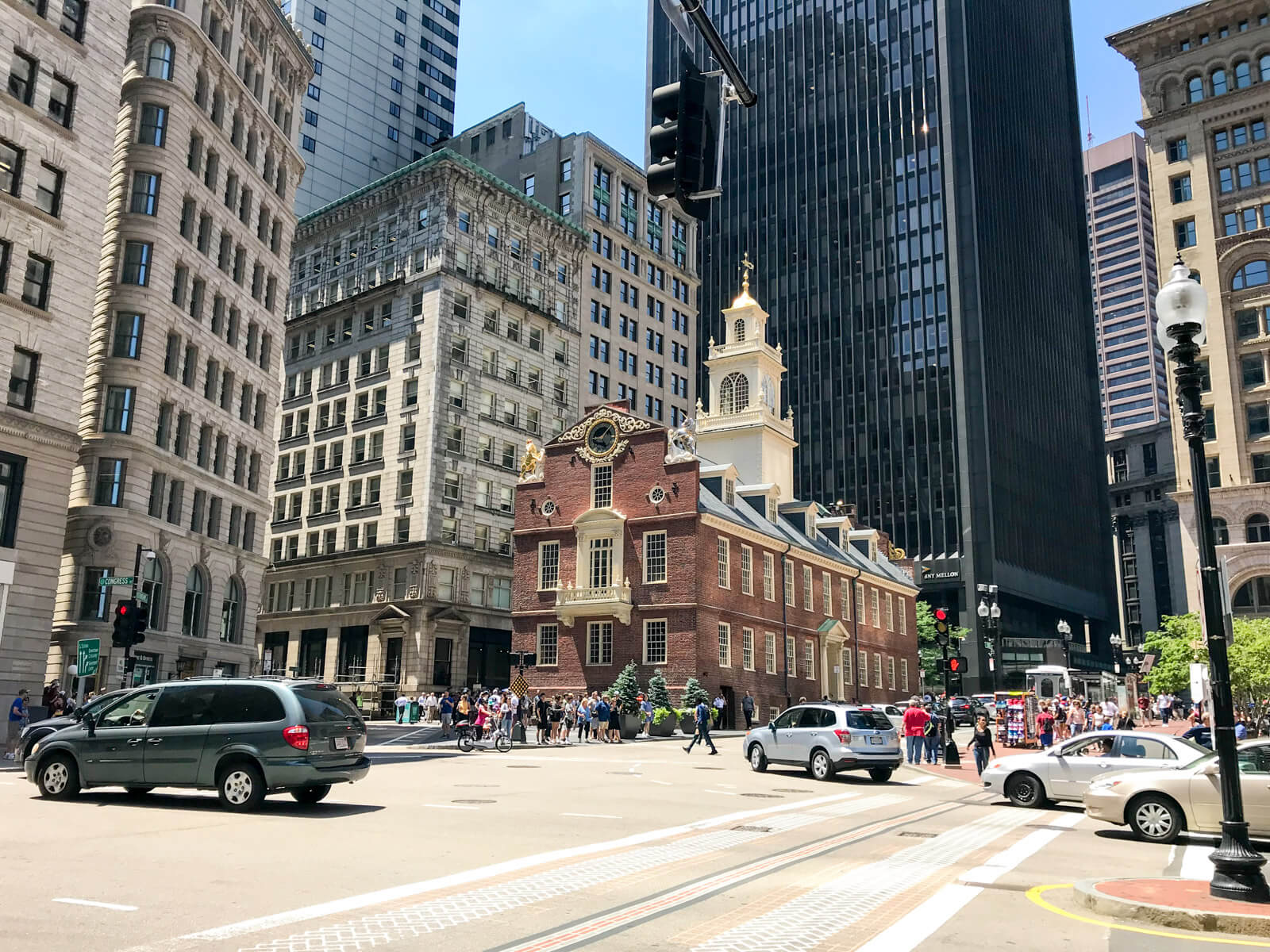 If you missed our adventures, my last post about our trip was about our road trip from San Francisco to Las Vegas, and the time we spent in Vegas. The views we came across while driving were incredible and like nothing I had seen before!
We weren't going to drive all the way to the other side of America, so we flew from Las Vegas to Boston. The flight was several hours, and it felt similar to flying from the west coast of Australia to the east coast. (A Perth-to-Sydney sort of flight, if you are familiar with my home country.) We were leaving in the late morning and we'd be arriving at around dinnertime because of the timezone being ahead.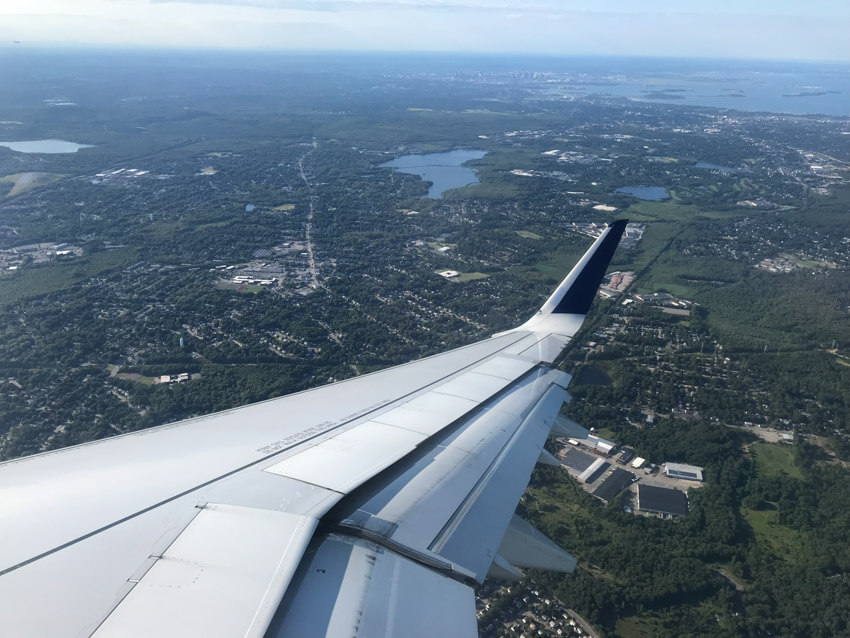 I didn't realise that we had free internet access on the flight until we were more than 80% through with the flight. I feel like I might have been a bit more productive if I noticed earlier. Or, I might have just been surfing the internet and being on social media!
My online friend Tiffany currently lives in Boston, and I hit her up shortly before we left Australia. It was a bit short notice (I have not been very good with organisation lately) and we hadn't spoken in a while, but I was hoping she'd be around. She replied to my email just days before we arrived in Boston and said she would be free to meet up! She linked me to a Google map of restaurants and bars to check out, and gave us some suggestions for our stay.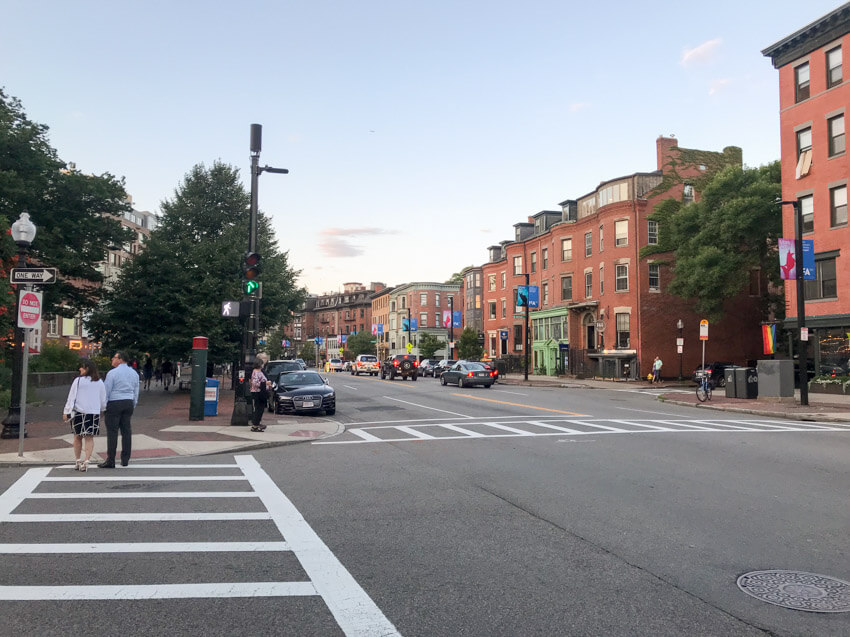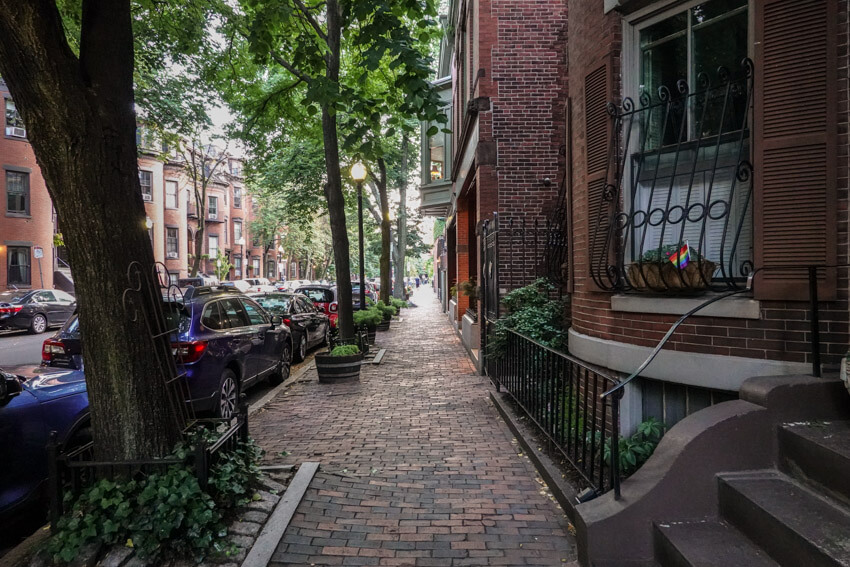 When we arrived we managed to find our Airbnb apartment fairly easily, and as we were walking from the bus stop someone asked us for directions and thought we were locals. 😄 Before we arrived, we were a bit worried we got on the wrong bus from the airport because it started going past our destination. Turns out it was just doing a u-turn (or in Australia, we call it "chucking a u-ey" – rhymes with "gooey" 😂) further up the road. It gave us a huge shock though, I can tell you that. Nothing quite like something going wrong in an unfamiliar place while you are supposed to be having a holiday. 😰
On our first night we visited a french restaurant called Frenchie, which was recommended by Tiffany. It was a nice start to our visit, close to where we were staying, and the food was really good.
Walking the Freedom Trail
The next day we got up as early as possible, and had a quick breakfast and drink at Starbucks, which wasn't too far from where we were staying. We walked the Freedom Trail, a route that takes you through different historic sites. The trail is marked by a red line down the sidewalks of the road. We didn't do a tour, but you can get a lot of historical background if you do one. We chose to just walk the trail ourselves. It's only a few miles, so not a lot of intense exercise.
You'll see a lot of historic sites and buildings on the trail, including the site of the Boston Massacre that happened in 1770. We passed the Quincy Market, which looked lively with restaurants, market food and a street performer outside. Inside the market we tasted a sample of clam chowder, a dish that Boston is famous for. Had it not been in the middle of summer, I might have been more keen on having it at a meal. 😋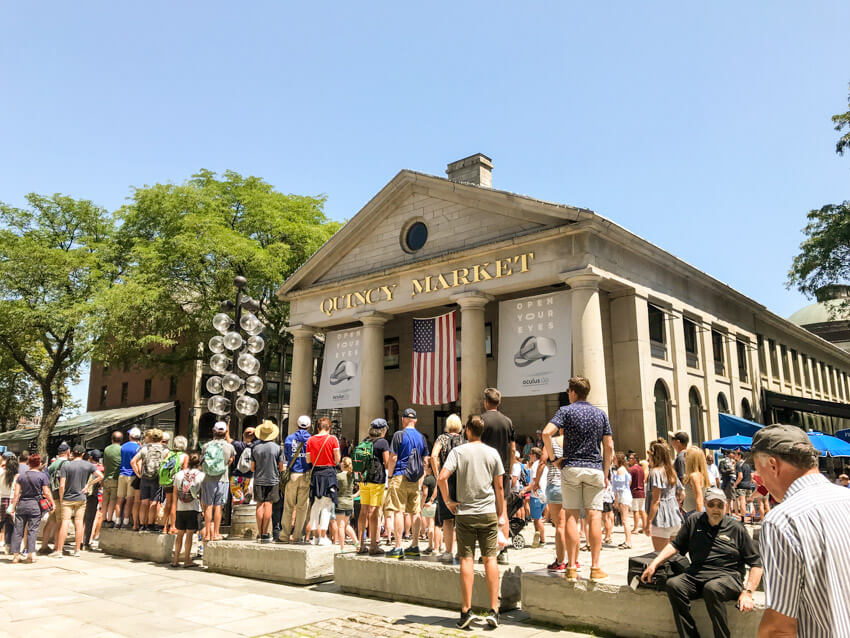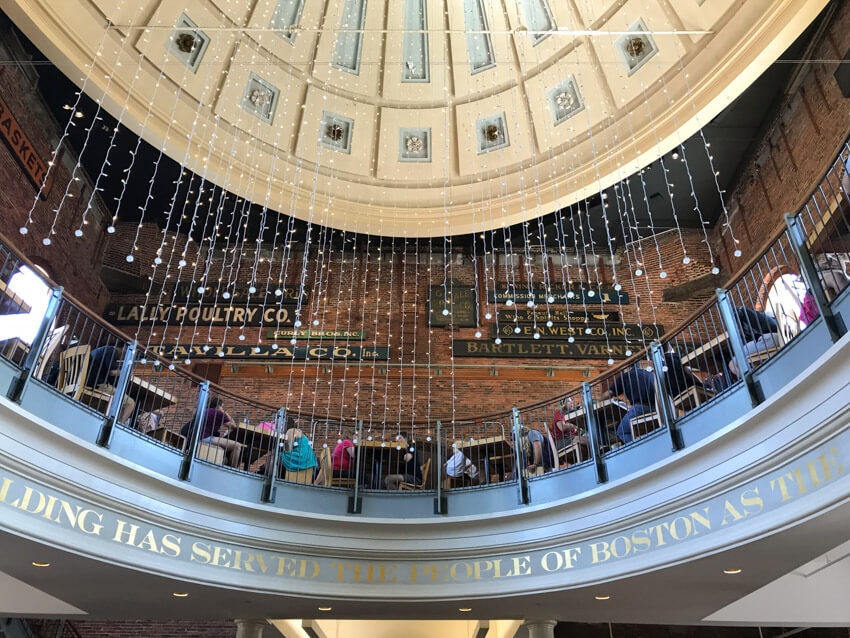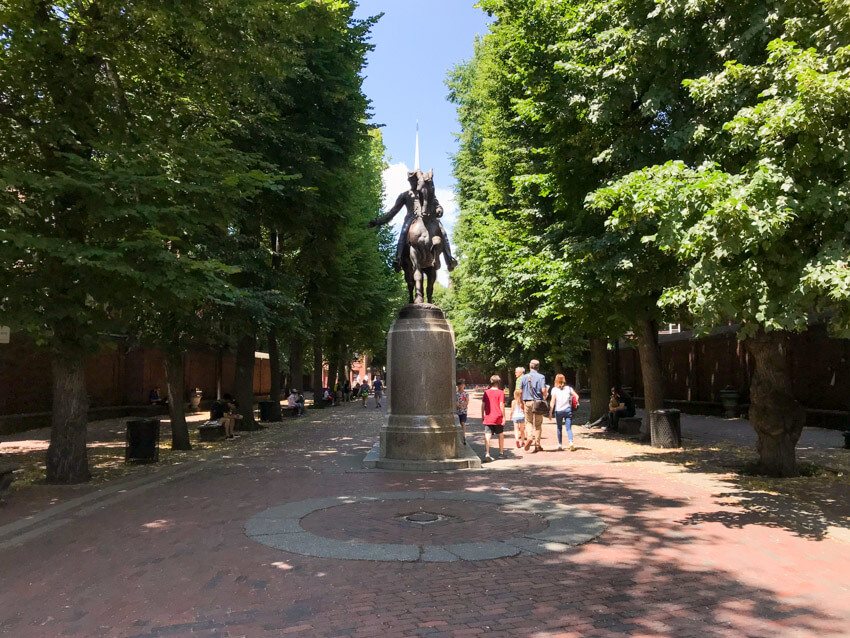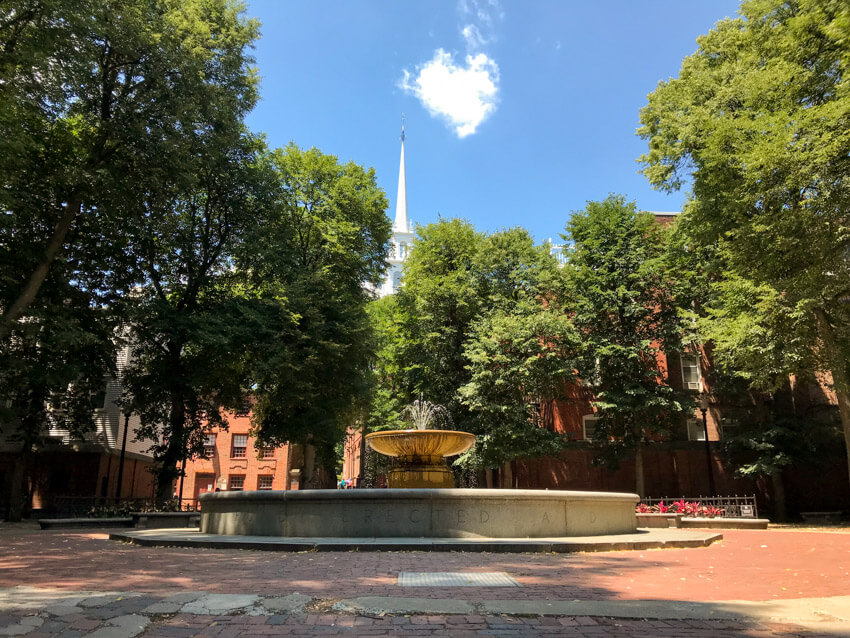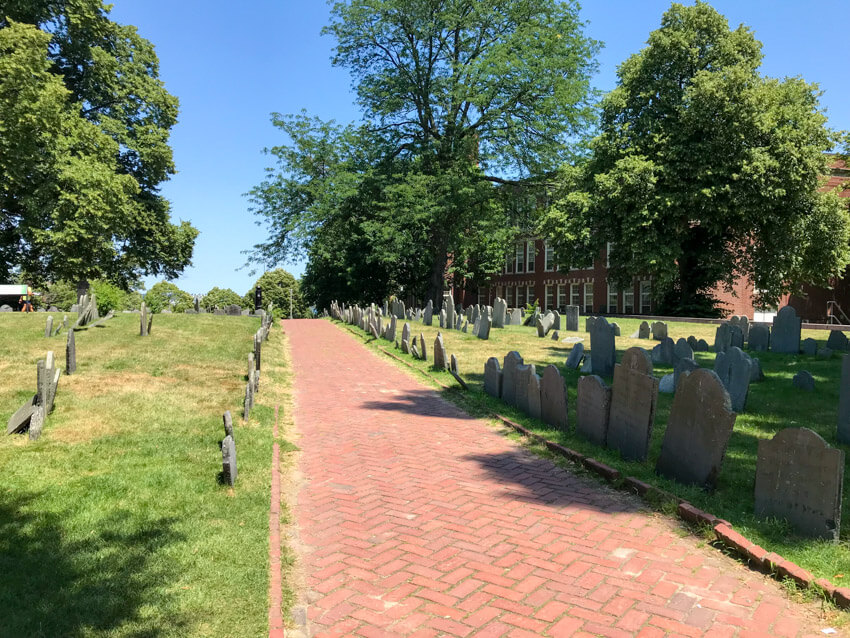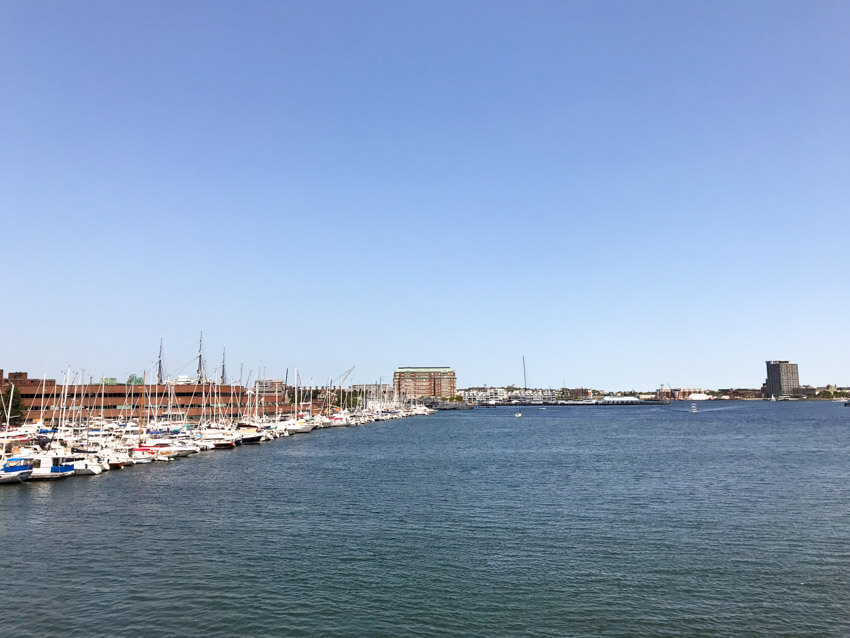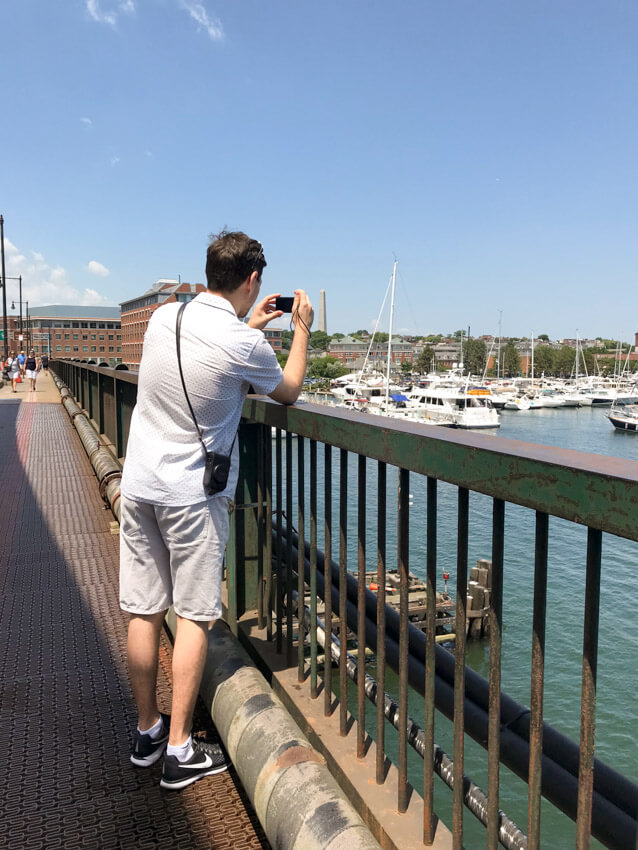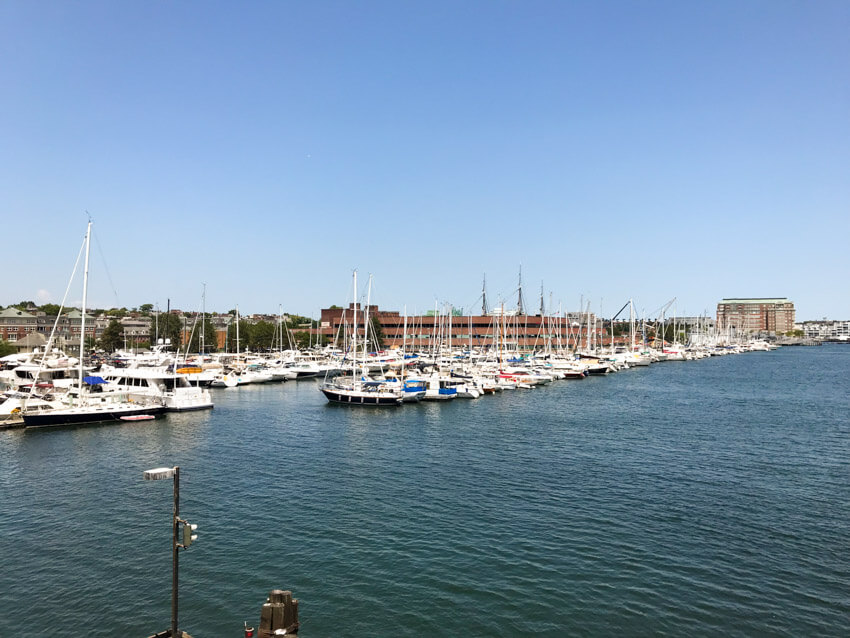 We also walked across Charlestown Bridge, which passes over the Charles River. The harbour had some lovely views. Towards the end of the trail was the USS Constitution ship. We were allowed to explore inside, which was really interesting. Some climbing was required but nothing too strenuous. Watch your head!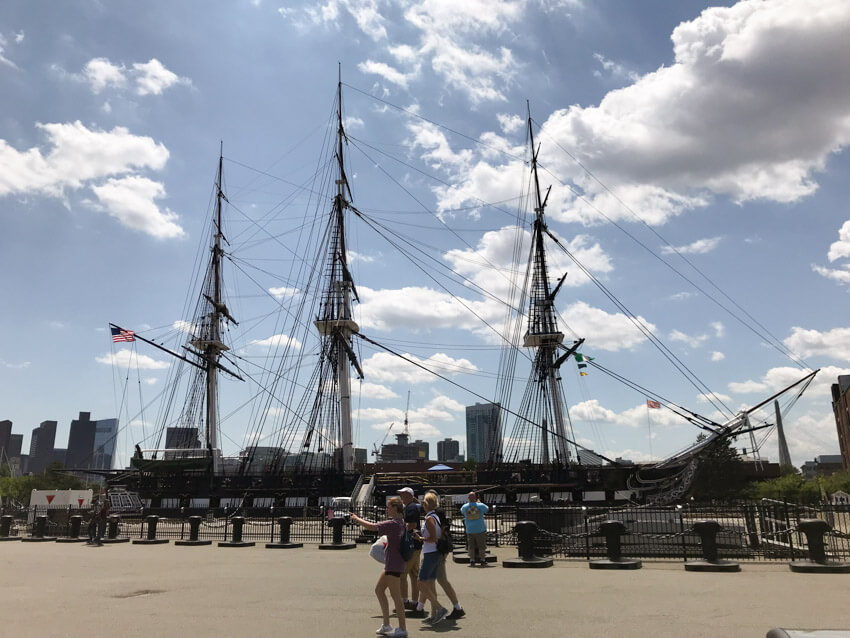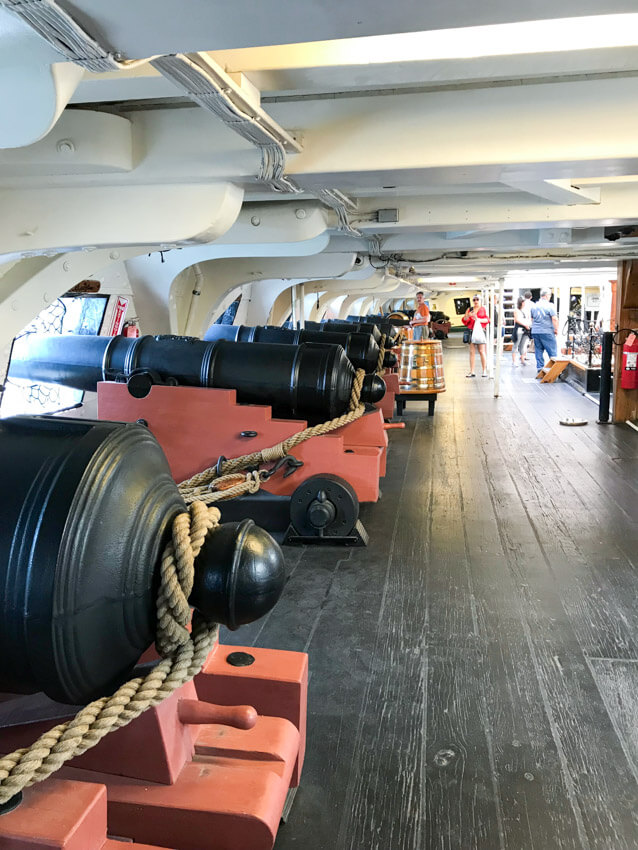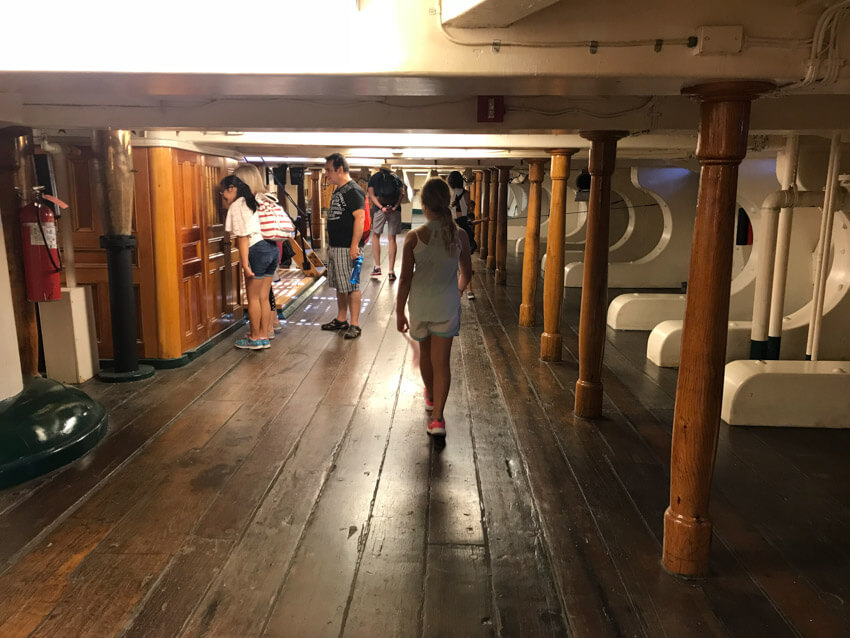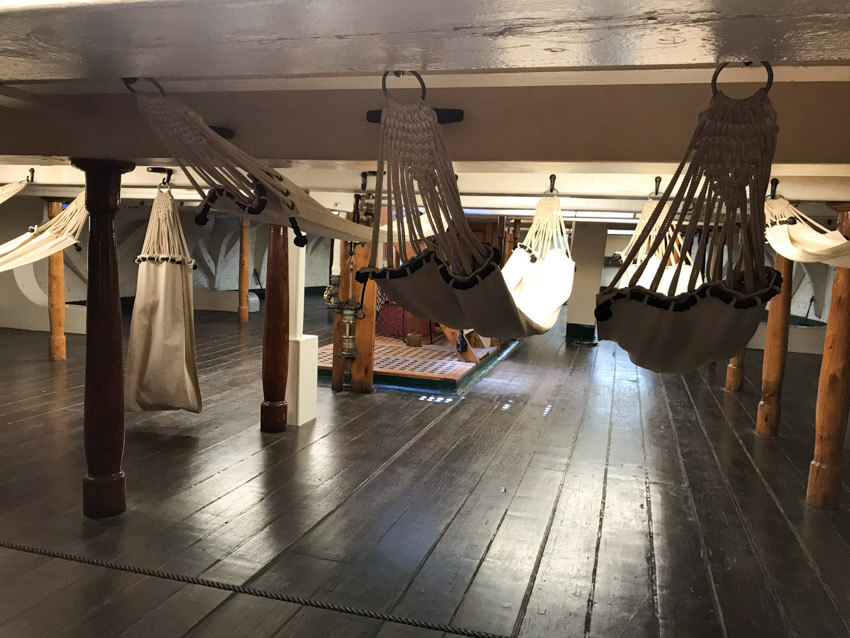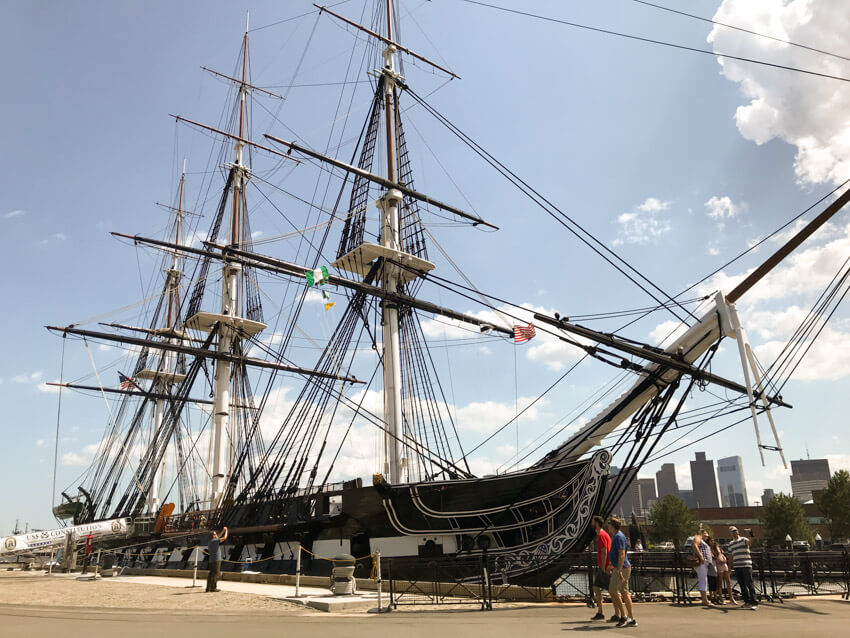 Red Sox vs. Blue Jays at Fenway Park
In the evening we went to the Fenway Park Stadium to watch a baseball game. The Red Sox are based in Boston so they were playing on their own turf. I hoped it would be exciting but it actually wasn't as exciting and hyped as I expected. Nick has seen a Yankees game before and he said he enjoyed that more than the one we watched.
There was some music playing every now and then, and at some point, Sweet Caroline by Neil Diamond was playing, and the crowd sang really loudly and I was really amused by their enthusiasm for that particular song.
We bought some food after we found our seats, but we also bought lemonade from one of the sellers walking around in the stands. I observed them every now and then and they look like they work pretty damn hard, walking far and wide throughout the stands to sell whatever they were carrying.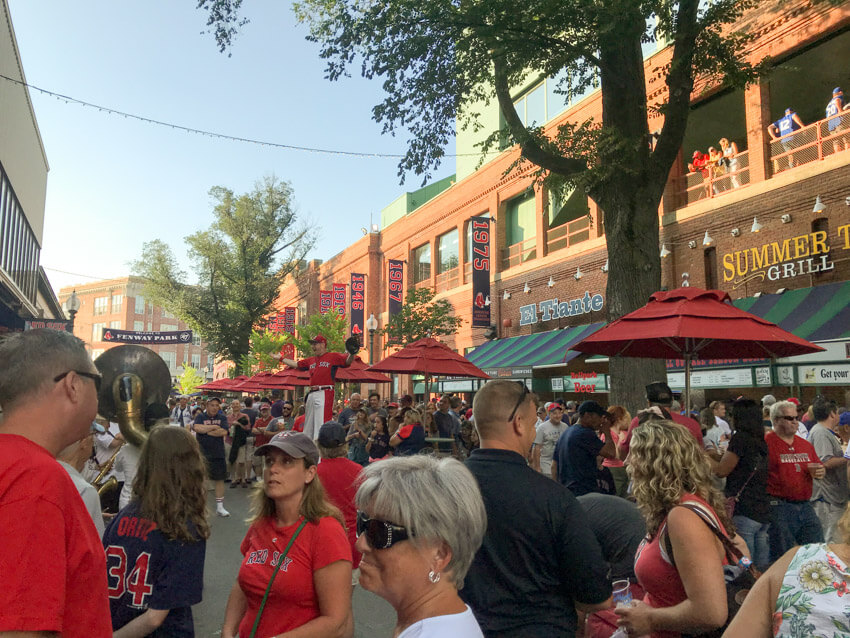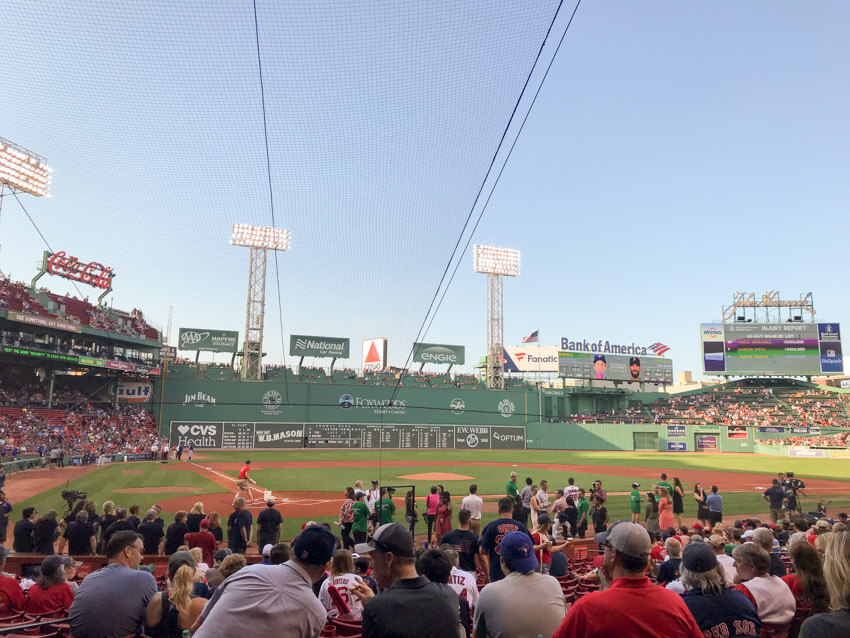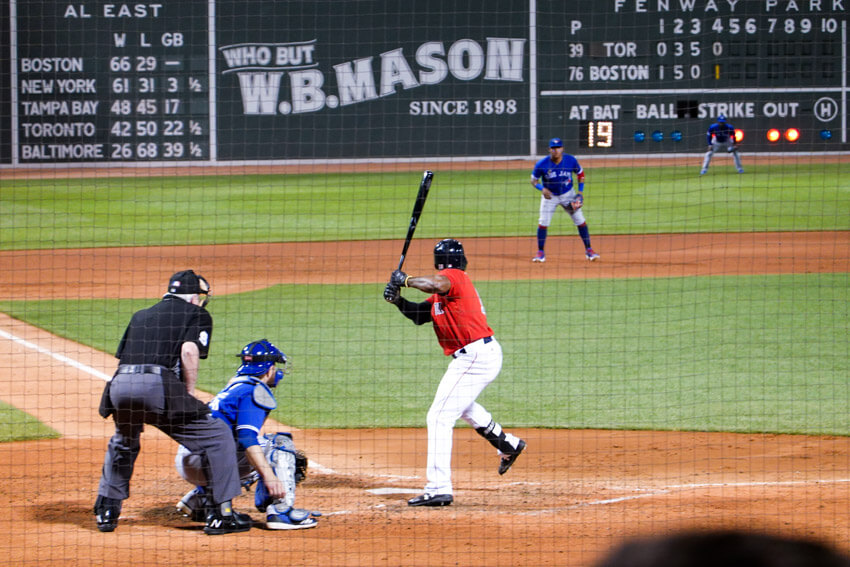 In the end the Blue Jays won, which was a disappointment haha. There were people around us cheering for both teams and making friendly competition – in front of us were a group of young men who were cheering for the Red Sox, but then disappeared over halfway through the game. I think they were seeing that their team was going to lose and that there wasn't much point in sticking around. We were going to leave ten minutes before the end as well, but decided to stick it out. 😆
Exploring Cambridge & meeting Tiffany
The following day, we visited Harvard University and had a look around the campus before meeting up with Tiffany. There wasn't much to see there – they had tours available but I really didn't find that necessary, and we were really just sussing everything out.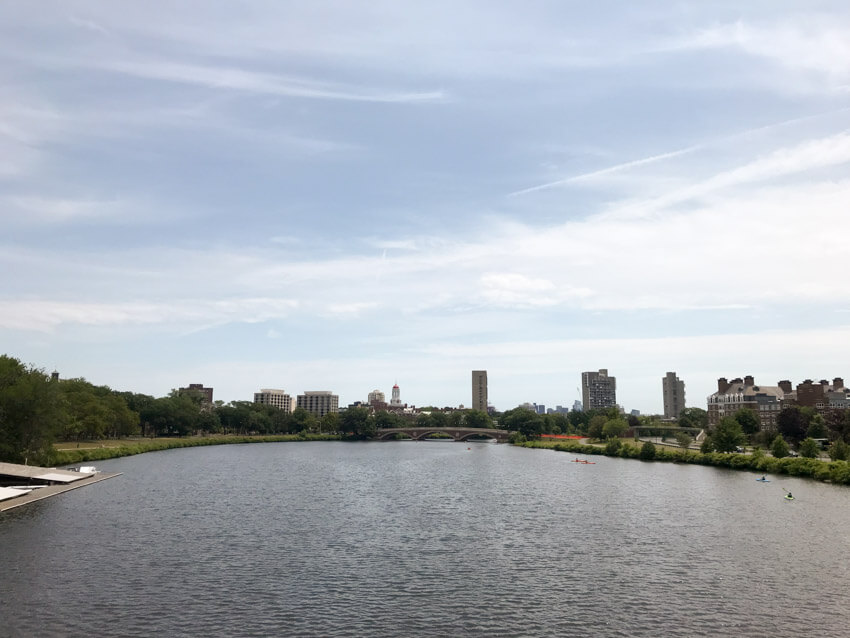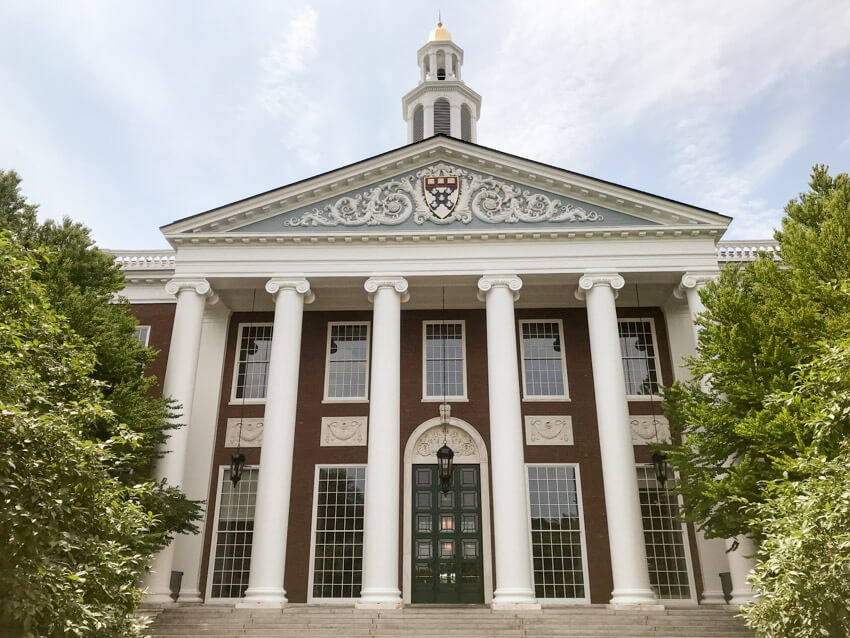 The original place we were going to grab sushi at was temporarily closed that weekend, so we went to a place called Pagu. It was just as delicious though, kind of fancy but really nice. Nick and I ordered the same dish – salmon – and I was so excited to see all the green vegetables in it!
Tiffany and I have been close online friends for many years. Although we both spend less time blogging, online, and on social media, we did start a forum called Skeletons MB several years back. I don't think we anticipated it would become so popular, or that we would create a community like that. It's a bit bittersweet looking back on it now, because I know some people in that community really liked it, and liked it a lot more than I realised.
It was lovely meeting Tiffany and she was pretty much the same person I imagined from all our emails and texts. 😆 I mean, nothing about her surprised me and she was just hilarious in person as much as she was in her writing.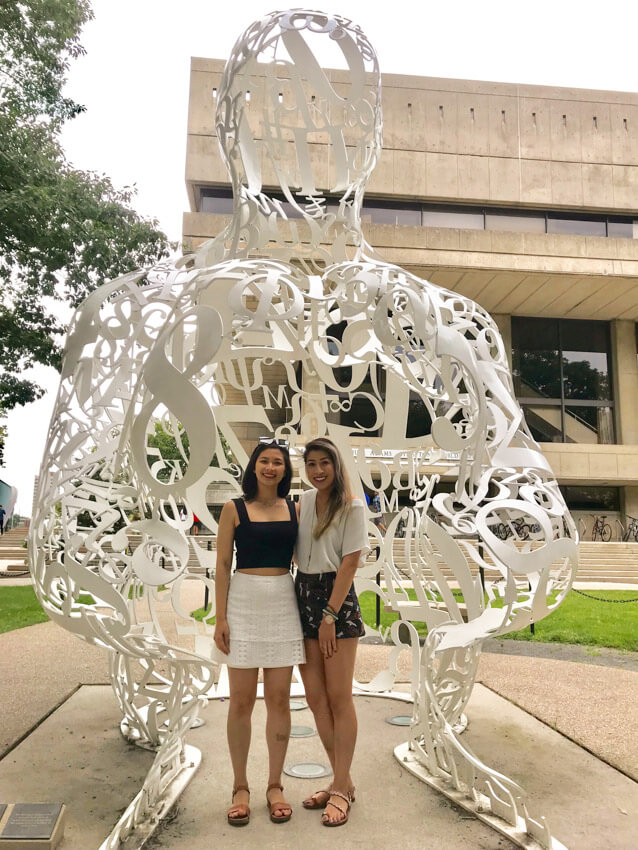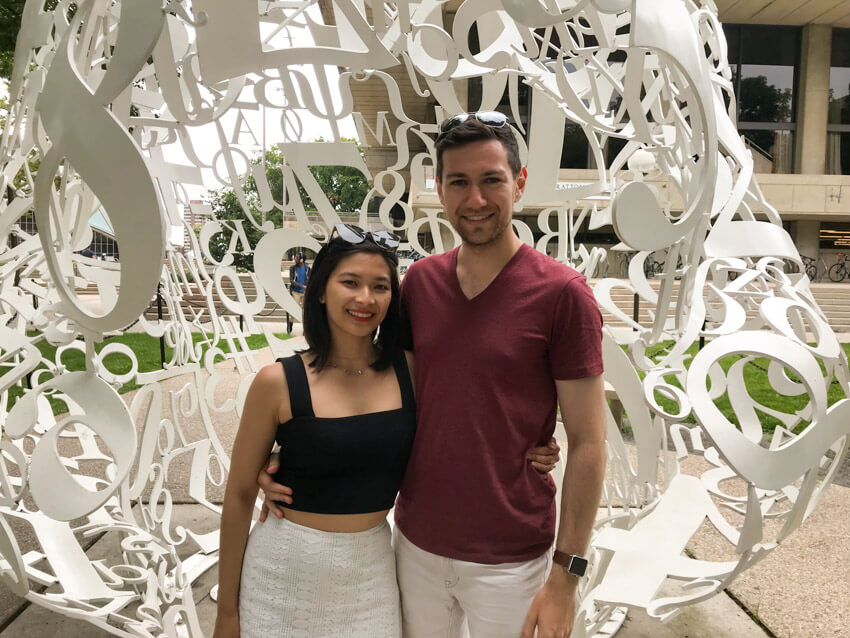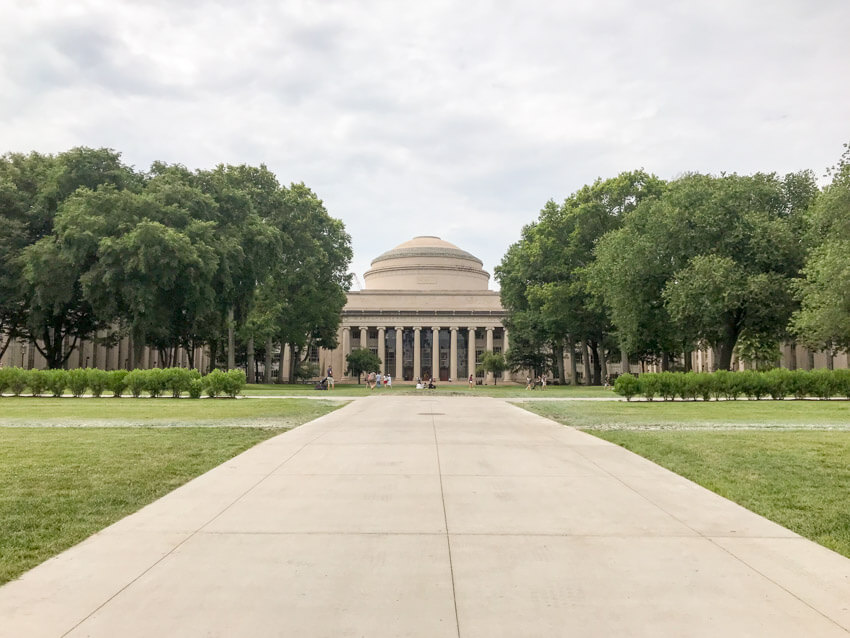 After we parted ways we headed for a walk through the Boston Common gardens before going to the shops. The Prudential Centre is a large shopping centre in Boston, and we stopped by there, as well as walking down the street of shops known as Newbury Street. It was picturesque, walking down the street and seeing the aged but beautiful architecture, embraced by shopfronts.
Boston Common Gardens
I decided to just bundle all the photos from Boston Common here, as we went on two separate occasions. It looks like a beautiful place to just relax and people-watch. And see ducks!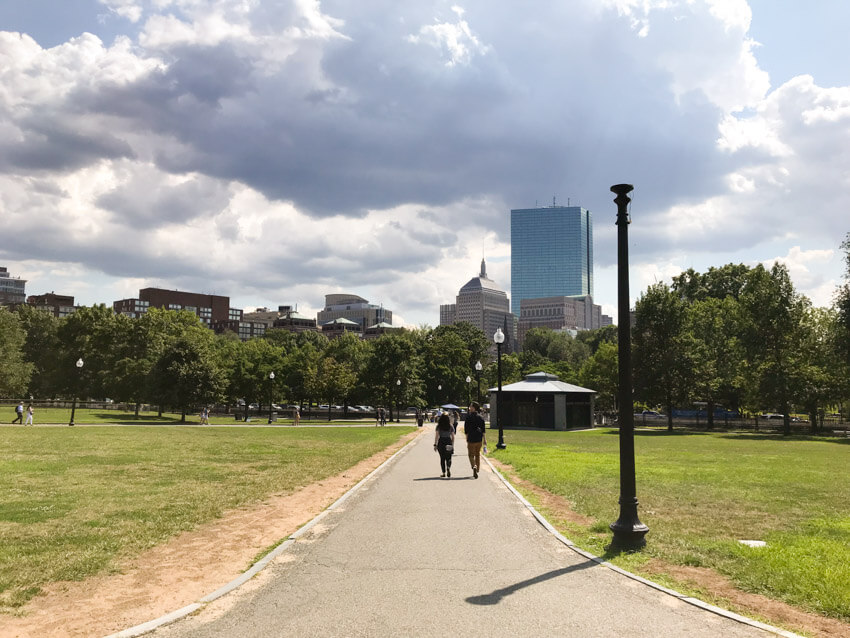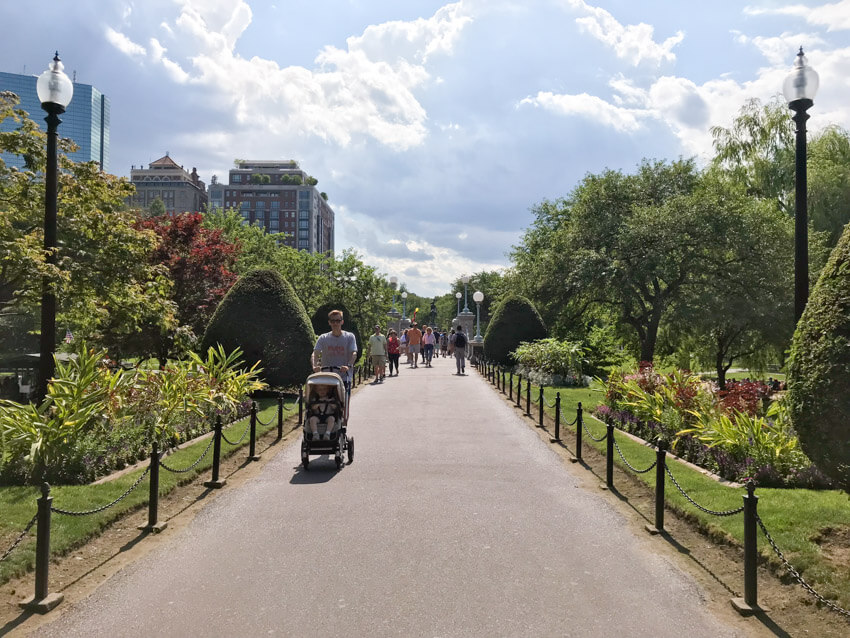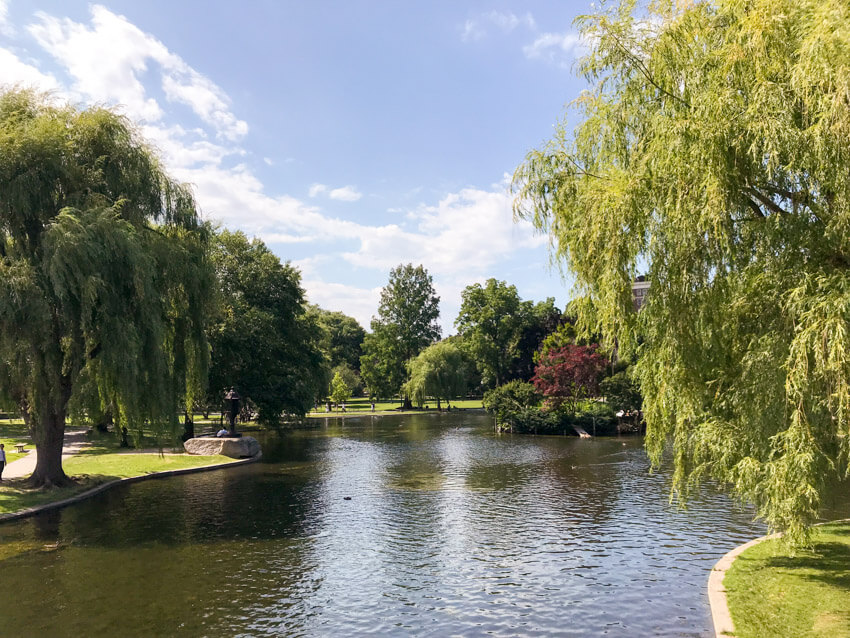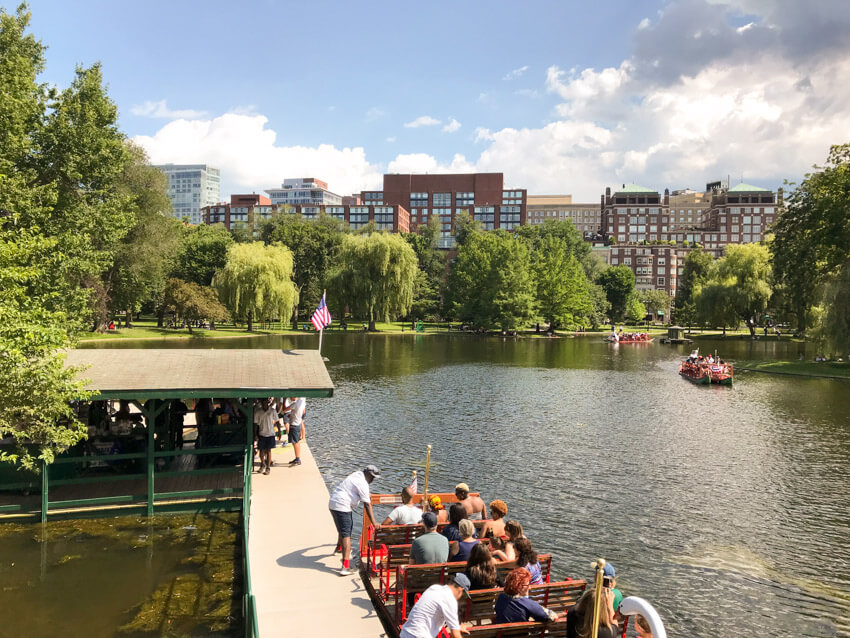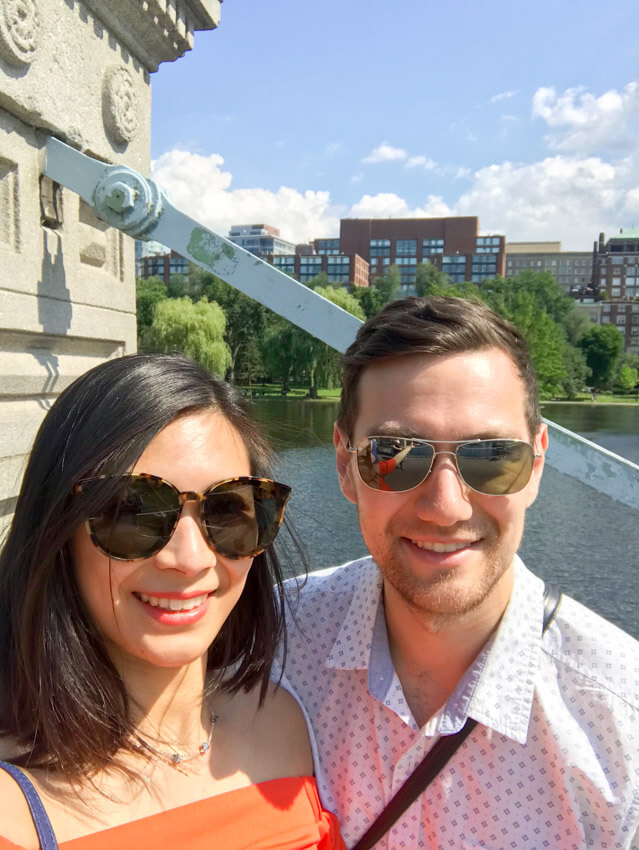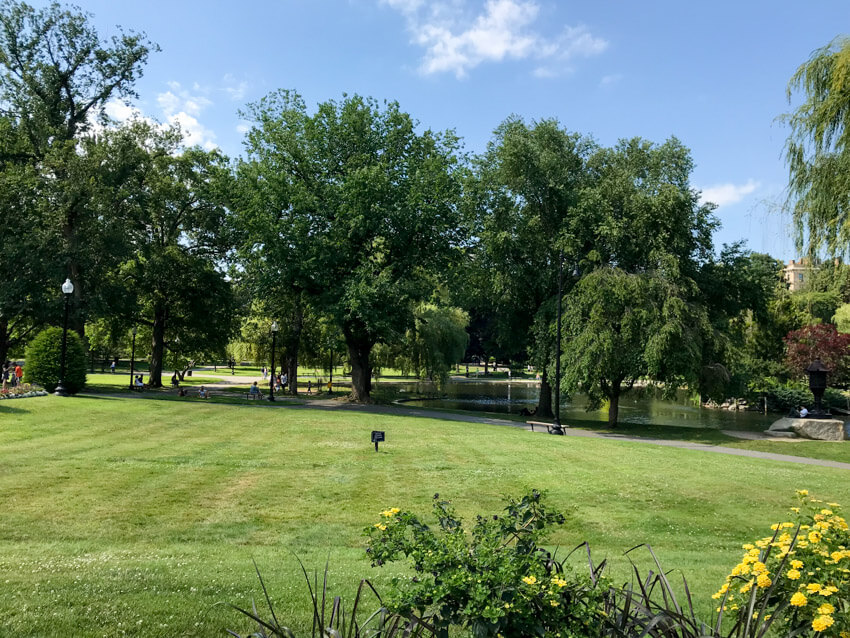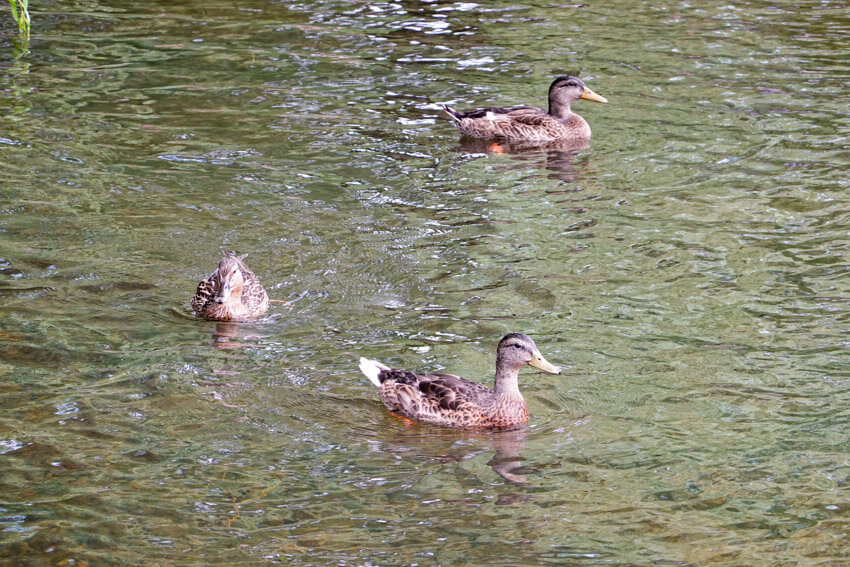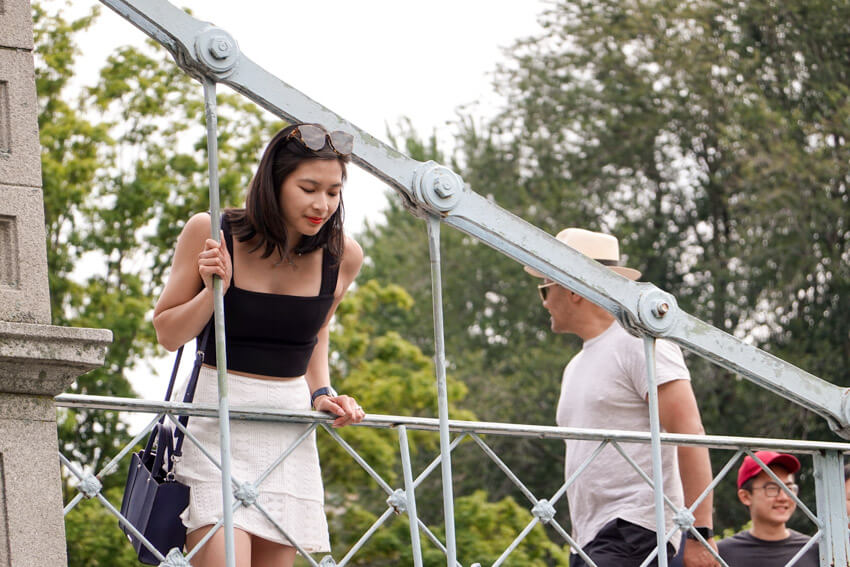 Waiting for a flight to New York 😴
The next day we rose early to head to the airport and make our way to our next stop – New York!
Our flight was due to leave at 11:05am, and we boarded the plane successfully, but unfortunately had to deplane. There were reported thunderstorms in JFK airport in New York earlier, which caused delays. It was the first time I'd been on a plane, waited, and had to completely get off and take everything with me. However, if we checked in our luggage, it still stayed on the plane. 🤔
We later found out that the flight was delayed by four hours, but we would be kept up to date. A woman for Delta Air Lines was extremely helpful and she communicated very well over the announcement system. She was so patient… I can imagine she must have gotten some angry customers, though.
I wasn't sure how I could stand four hours in the gate lounge of the airport but I kept myself occupied by reading blogs and writing some blog posts. It was really hard to focus, though, and we were talking about how the flight was only an hour or so, and with the four-hour delay, we would be able to drive and get there at the same time. 😆 Thankfully we had nothing booked in for that evening in New York, so it didn't ruin our plans.
Finally, we boarded the plane again, although after sitting on the plane for some time, we were informed that the departure time would be in an hour. Ugh. I fell asleep during that time because I had nothing better to do. An elderly gentleman was on the phone to presumably his partner, telling her he was "still in Boston". 😂 Shortly before we took off, he was on the phone again… hahahah. And also, shortly before we took off, we received information about a ground stop at JFK again…
However, we were third in line for takeoff, so I think we all had our fingers crossed it would go ahead and we would finally get the heck out of Boston. 🤞
We finally took off. ✈️
---
Stay tuned for the next instalment – our time in the big apple, New York! 🗽 In the meantime, check out the hastag #cookesUSA2018 on Twitter or on Instagram for some highlights of our trip.