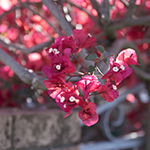 This post is another entry for Manda's A Day in the Life linkup. Feel free to view my previous entries.
Eight facts
Here are eight facts, in no particular order, about today. Think of it as a stream of consciousness like the other two I have written, Seventeen teas later and Things that irritate me.
I like waffles a lot.
I walk to the bus stop sometimes. There is one at the end of the street I live on, and a couple others around. This might sound confusing but I have an option to go a bit further than the end of the street, and catch a bus to a different train station. It conveniently arrives every thirty minutes between my regular bus. However, I sometimes find myself going to an entirely different bus, which is a further distance to walk, but gets to the station faster. The buses arrive every five to then minutes, but at the same time, they also reach capacity easily.
[...]