I've known Michelle for a few years now, and it never ceases to amaze me the way she broke into the media industry at a young age. As a celebrity and entertainment reporter, she's interviewed Cody Simpson, Charice, and a handful of Disney Channel stars — and her list just keeps getting bigger. Michelle has done over a hundred interviews and was previously featured in Seventeen magazine.
Hi, I'm Michelle! I'm 21 years old and live in Johannesburg (or otherwise known as the City of Gold) in South Africa. I sometimes blog at www.mishinformed.com where I give people a behind-the-scenes look at the media industry, publish my local and international interviews and do event reporting. I work in the television broadcasting industry. I love watching anime and reading manga – I'm currently learning Japanese.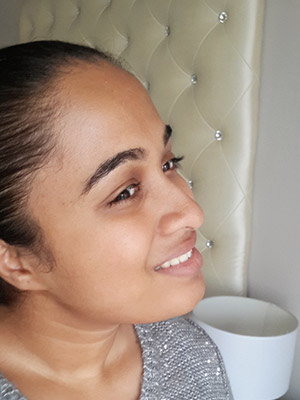 What book are you reading right now?
Fangirl by Rainbow Rowell
What is your favourite item of clothing?
My overly worn studded cheetah print ankle boots.
What is the weirdest trend you have ever come across?
Crocs. Enough said.
If giraffes wore clothes, what would they wear?
Brightly coloured polo necks (or are they referred to as turtle necks elsewhere? Haha, turtle… Giraffe… Sorry, I got distracted!)
You're in a room alone with Barack Obama and there is a food platter of your favourite food on a table. There is also a purple pig running around madly. What do you do?
Head straight to the food and keep an eye on President Obama so I don't miss an opportunity to go and talk to him! Perhaps I'll offer him some of the KFC zinger wings I took a plate of. [...]